MANCHESTER — The city hosts 50 to 60 loosely regulated sober living houses, which provide supportive situations for people battling drug and alcohol addiction, a top city official said.
Fire Chief Dan Goonan, long a critic of the lax regulation of such homes, said last week his Fire Prevention Bureau has compiled a list of sober living homes. Residents of some homes claim they are just friends living together in sobriety, the chief said.
The list is based on what firefighters discover when they go on calls, sometimes for overdoses, Goonan said. Other information comes from organizations that approach the Fire Department and ask about regulations. But Goonan stressed that not all sober living homes make that effort.
"It's completely unregulated. It's in some ways a Wild West out there," said Goonan, who is backing legislation that would reduce fire and safety standards (such as sprinkler systems) on recovery homes if they register with the state.
"We don't want to close them down. We just want to make sure they're safe," Goonan said.
Meanwhile, an alderman is hosting a community meeting Monday night in Ward 2 about a sober house that opened without proper approvals on Russell Street in the North End.
"What I want is additional information," said Alderman Will Stewart, who said he's heard about two or three other sober living houses planned for his ward.
"We just don't know what these types of facilities are about — who's operating them, what's happening inside them — so we can't have informed opinions and make informed decisions," Stewart said.
He may get the answers for 70 Russell St. The Maryland-based company that opened the Keep it Simple NH House in October 2018 has now applied for a variance for the property.
"Unfortunately, we were not aware of the need to obtain a zoning variance when we opened our center, but we are now working through the proper channels to satisfy all zoning requirements," said Jonathan Gerson, executive director of Blueprint Recovery Center, the Concord recovery treatment center associated with the sober living home.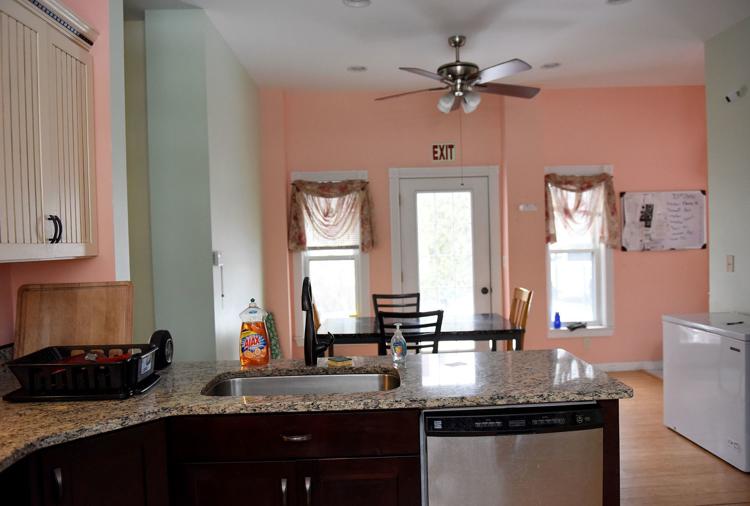 Gerson expects to be at the meeting.
Amatus Health Systems describes itself as a national behavioral health provider with 11 locations in four states.
In its application, the company said the sober living home in Manchester operates the "missing link" for successful treatment of up to 16 addicts and alcoholics in the early recovery stage.
"Blueprint Recovery Center, LLC provides the much needed treatment services offsite, and uses 70 Russell Street as a sober house to keep recovering patients away from past triggers and negative influences," the company wrote in a variance application.
The Manchester Zoning Board of Adjustment will likely take it up on Feb. 13, said Leon LaFreniere, the city director of planning and community development. LaFreniere said city officials discovered the sober living house when they were doing a scheduled three-year inspection of rental property.
Neither city fire codes or zoning laws have a category for sober living houses. LaFreniere classified 70 Russell St. as a congregate living house because of its organizational structure.
That means it must obtain a variance.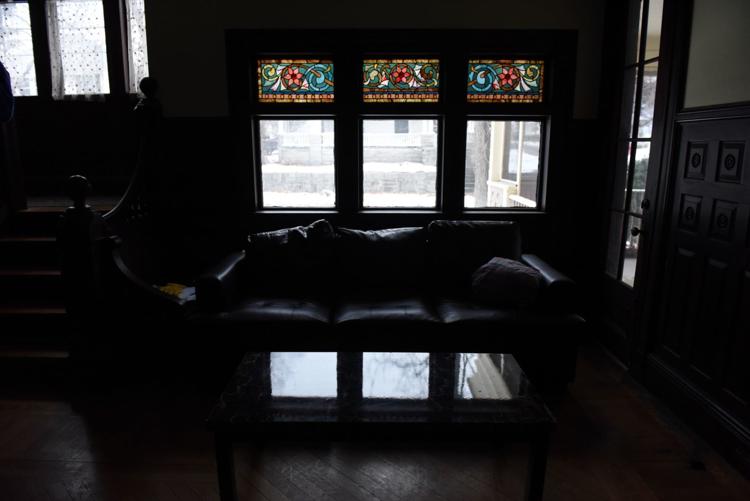 But recovery houses structured more loosely could meet the definition of family, he said. That would make them eligible for all residential zones, he said.
In 2001, the city changed the definition of family in its zoning ordinance. Family members do not have to be related. They only have to be in a structural relationship that constitutes an organized housekeeping unit, the code reads.
"The trouble we run into is if they're occupying the house as a family, under the definition in the zoning ordinance there's not a lot we can do," LaFreniere said.
Last year, the New Hampshire Department of Health and Human Services started voluntary registration of recovery houses. Twenty three organizations have registered, according to an online listing. The online list does not include a street address of the recovery homes. Eight organizations listed locations in Manchester.
Meanwhile, the New Hampshire House last week adopted a bill written by state Rep. Erika Connors, D-Manchester, that calls for the registered homes to be exempted from state fire codes that require expensive upgrades such as sprinklers.
They would be required to implement several standards, including interconnected and battery-backup smoke and carbon monoxide detectors, annual Fire Department inspections, Fire Department approvals for a smoking area, evacuation plans, monthly evacuation drills, and restrictions on basement living spaces.
Stewart's informational meeting is scheduled for 6 p.m. at the Mt. Carmel Rehabilitation and Nursing Center, 235 Myrtle St.