E llen Townes-Anderson grew up proud of her Southern heritage and her famous ancestor — John Brown Gordon, a Confederate general, U.S. senator and Georgia governor.
For decades, a photograph of a statue of General Gordon astride his warhorse was proudly displayed in her family's New Boston farmhouse.
"A month ago, we took it down," said Townes-Anderson, a professor of neuroscience who splits her time between New Hampshire and New Jersey, where she teaches at Rutgers University.
After the police killing of George Floyd in Minneapolis and the nationwide protests that followed, she started researching her great-great-grandfather. The more she learned, the more disturbed she became.
"I did read quite a bit more about him, and I actually think a lot less of him now than before," she said. "A lot less."
She recently joined 44 other Gordon descendants in calling on Georgia officials to remove his statue from the state capital's grounds in Atlanta.
Townes-Anderson's personal journey, writ large, is playing out across America. The more we learn about some of our monuments, namesakes and mascots, the harder it is to look away.
So the Washington Redskins have announced they're changing the team's name. The Dixie Chicks are now just the Chicks, and Lady Antebellum wants to be called Lady A.
Quaker Oats belatedly realized that the image on its Aunt Jemima pancake mix was a racial stereotype. So did the makers of Uncle Ben's rice, Cream of Wheat and Mrs. Butterworth's syrup.
Acknowledging the past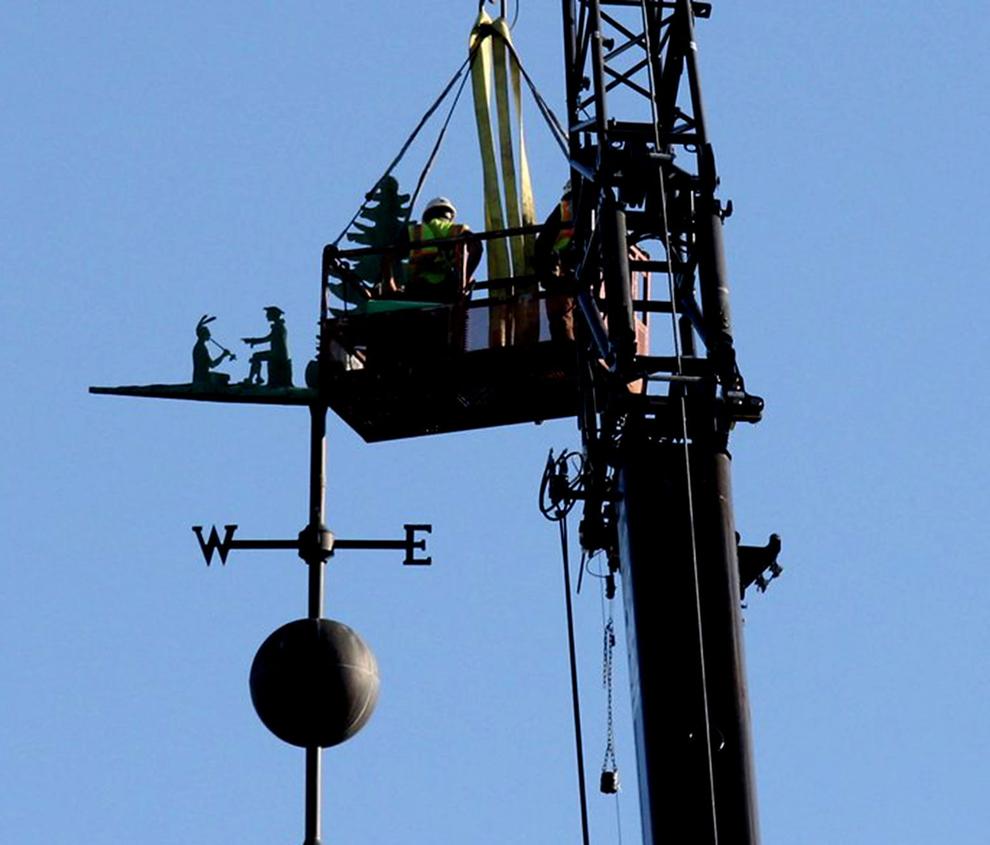 In the soul-searching that has followed George Floyd's death, New Hampshire is confronting its own ghosts.
Dartmouth College has removed a copper weather vane atop the school's library that featured a feathered, pipe-smoking Native American.
The University of New Hampshire's law school, named for New Hampshire's only U.S. president, Franklin Pierce, is reviewing whether to expunge that name, given Pierce's history of compromise with the South over slavery. There's a call to do the same at Franklin Pierce University in Rindge.
In Keene, some are asking officials to consider changing the city's name because its namesake, Sir Benjamin Keene, was a slave trader.
Then there's the Hannah Duston Memorial, a state historic site in Boscawen that has been a source of controversy for decades. In May, the statue was splashed with red paint.
"This is our Confederate monument," says Meghan Howey, professor and chair of the anthropology department at the University of New Hampshire. "We don't have a Columbus statue, we don't have a Confederate monument, but we have Hannah Duston," she said.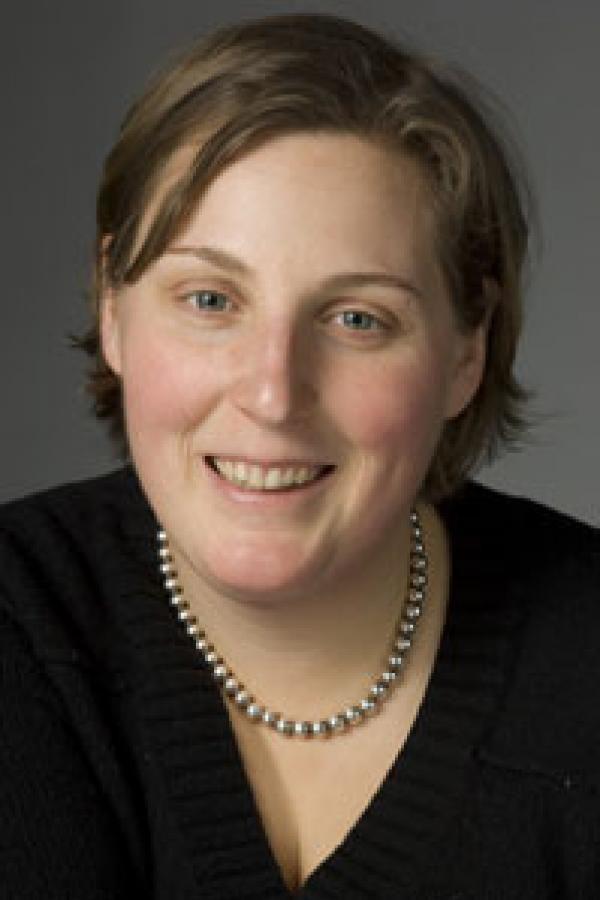 The legend goes that Duston was captured in 1697 by Native Americans and her baby was killed. She and two others escaped after killing — and scalping — 10 Indians, most of them children.
The tale is gruesome, and the sculpture is pretty grim. Duston looms over visitors, a hatchet in one hand, human scalps in the other.
As Black Lives Matter protests spread around the state, Howey called Denise Pouliot, the head female speaker for the Cowasuck band of the Penacook Abenaki people.
"Let's address Hannah," Howey proposed.
Past efforts to modify the site have failed. But this time feels different, Howey said. "I think it's the moment of our country, and seeing statues come down all over that were put up as propaganda, not as true historical markers," she said.
Ever since the Duston statue was erected in 1874, Pouliot said, "Indigenous people have been crying foul."
"The best way to get over history is to tell it without guilt," she said. "There is not one person that's alive that caused any of that."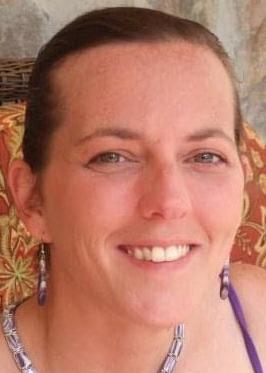 They met with state officials last month via Zoom to talk about an ambitious new proposal to expand the park where the Duston monument stands. Instead of removing the statue, they proposed adding historical information and a statue of an Abenaki family nearby.
Late Friday, they got the green light for the "Unity Park" project. Pouliot said she was "euphoric."
It's a chance to bring nuance and context to a story that lacks both, they said.
The Duston statue went up during America's westward expansion, when settlers were fighting with native tribes, and Duston was cast as a Christian heroine. But the Colonial period here was actually "much more interesting and nuanced," Howey said.
"Let's put signage up and have people engage in the real story and learn something about their state's history they didn't know, that our beginnings were very complicated," she said.
Now that the project has state approval, Pouliot expects to launch a statewide fundraising campaign to cover the cost. She wants to bring in landscape designers, artists, historians and other experts to make sure it's done right. "We really want to make it a community project using New Hampshire materials," she said.
"In order for us to have a common future, we have to have a common past," Pouliot said.
Confronting history
Northerners often adopt a mantle of superiority when it comes to the Civil War and slavery.
But New Hampshire's history with slavery is complicated, says Elizabeth Dubrulle, director of education and public programs at the New Hampshire Historical Society.
For starters, one of New Hampshire's three signers of the Declaration of Independence, William Whipple, was a slave trader, she said. "That's how he made his money."
One of Whipple's slaves, Prince Whipple, joined other Portsmouth slaves in a 1779 petition asking lawmakers to abolish slavery. Not until 2013 did the state Legislature finally take up the petition and symbolically free the long-dead slaves, Dubrulle said.
By the time New Hampshire outlawed slavery in 1857, one of the last Northern states to do so, "It had died out by then," she said. "There were hardly any slaves left."
But New Hampshire also sent John Parker Hale to Washington, the first U.S. senator to openly support abolition of slavery, she said. His statue is on the State House grounds.
Now that the issue has been raised, Dubrulle said, people in Keene probably should have a conversation about their city's namesake.
After World War I, she noted, the city of Berlin actually changed the pronunciation of the city's name, putting the accent on the first syllable. "They were trying to separate themselves from any association with Germany," she said.
But the more you delve into the past, the more complexities you find, Dubrulle warned.
Those who built New England's famed mills made their money in the slave trade in the 1700s, she said. When the international slave trade shut down in 1808, she said, "All those New England slave traders who had all those ships had to find other investments, and most of them put it into factories.
"So all those fortunes come from basically the slave trade. It's all connected."
Erasing myths
Before George Floyd's death, New Boston's Townes-Anderson said, she found the history of the Civil War fascinating. Two years ago, she and her husband visited a battlefield in Virginia where her famous ancestor followed Robert E. Lee's order to drive horses through the Union line.
A "mythology" exists in the South that both sides in the Civil War were heroic, she said. And with three of her four grandparents hailing from the South, she said, "Many of us weren't very thoughtful in how we were looking at these things."
"You don't really want to criticize your ancestors," Townes-Anderson said. "You sort of protect your heritage in a sense. You want to feel proud of it."
She feels differently now. "We need to bust through the myths," she said, "and those myths are pretty strong."
Townes-Anderson doesn't buy the argument that taking down Confederate monuments and renaming military bases — such as Fort Gordon in Georgia, named after her ancestor — amounts to erasing history. She thinks such statues belong in museums, where visitors can learn about the history and context of times past.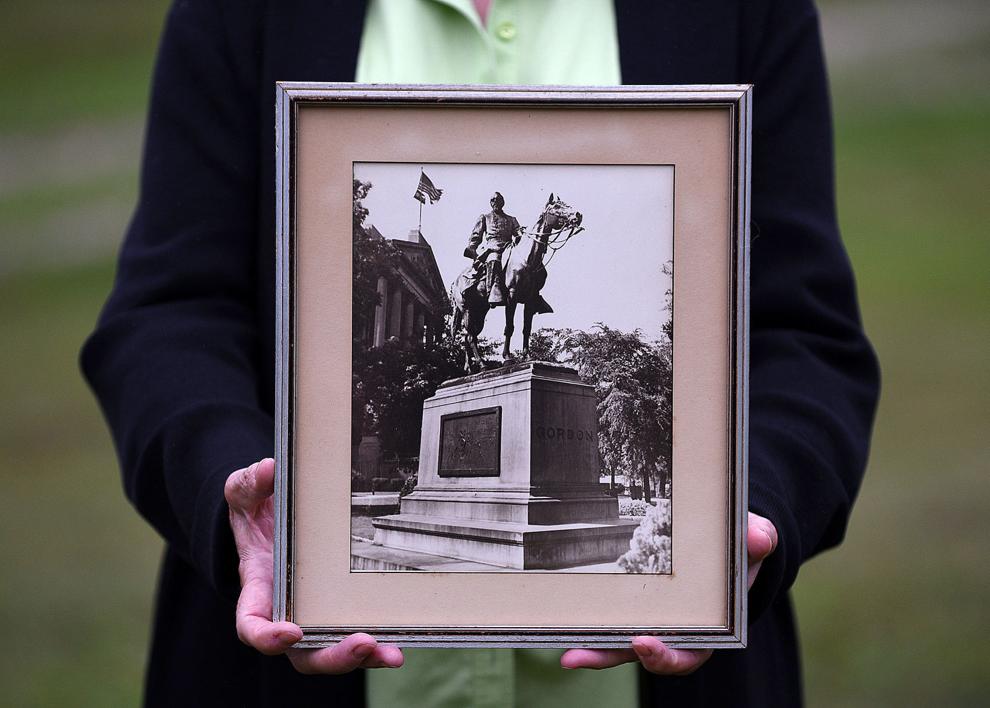 The family petition she signed to remove Gordon's statue in Georgia states that the monument's primary purpose when erected in 1907 was "to celebrate and mythologize the white supremacist cause of the Confederacy." Its continued presence "serves to negate and undermine the past and ongoing struggle of Georgians to overcome and reverse the legacy of slavery and oppression of black Americans," it says.
Statues are not a good instrument for learning about the Civil War, she said. "There are battlegrounds, there are museums, there are books," she said. "We're not erasing anything. It's still there."
To the Historical Society's Dubrulle, monuments to the Confederacy are "a different beast" than statues of other controversial figures, for three reasons. "One is they did commit treason. There's no way around that," she said. "Where in the world would you put up statues to people who committed treason?"
Secondly, those statues were put up decades after the Civil War by individuals "who were deliberately trying to obscure what those people had done, and promote a very racist agenda," she said. Finally, she said, in modern times, the Confederacy has come to symbolize white supremacy.
Still, in her view, the current focus on statues risks missing the larger issues.
"I think it's always good to know our history and learn our history and understand the complexities of it," she said. "But in a sense, it's a distraction."
"As a society, we should be focusing on the things that are really going to change people's lives — institutional racism and social and economic inequality," Dubrulle said. "If we spend all our energy arguing about what things get named after, and which statues are where, we're not going to deal with these much more important and significant issues."
After George Floyd's death, Townes-Anderson attended a rally in New Boston that drew about 70 people. A local teacher talked about the history of Reconstruction. Those gathered held a silent vigil for 8 minutes and 46 seconds, the length of time that a white police officer knelt on Floyd's neck.
The rally felt good, she said, like real change is possible.
"I guess what I would say is we have the best chance we've had in a long time," she said. "Let's not blow it."
Abenaki leader Pouliot said the Duston project is a chance to get things right.
"The rest of the country is so divisive right now, I just feel in New Hampshire we can do better," Pouliot said.
"And I'm hoping this would be a way for us to show the rest of the nation how better can be."