CONCORD — The prime author of legislation that would provide more protection for gravesites of Black slaves hopes the New Hampshire House of Representatives will reconsider the "sensitive topic" again in the next session.
Last month, in an unrecorded 180-146 vote, the House sent SB 258 off to interim study, a polite way of killing the bill. The legislation will have to start over anew next year.
"I am hopeful that they are going to conduct a serious study so we can bring it back," Sen. David Watters, D-Dover, said during an interview.
But Watters admitted to some skepticism.
"On a sensitive topic like this, you always need to stay aware that there aren't any illegitimate reasons why lawmakers don't want to move forward with this," said Watters, a five-term lawmaker.
The House Resources, Recreation and Development Committee is scheduled to hold its first meeting on that study on Thursday.
Today, June 19, is Juneteenth, which commemorates the emancipation of enslaved African Americans in the United States. A federal holiday recognizing the date will be observed on Monday.
Many of the enslaved people buried in the Granite State came here to get free of their Southern masters.
Watters' bill sought to piggyback on existing law that lays out the process for the preservation of found burial sites.
The bill would require notification of any findings to the "descendant community" if no direct descendants can be found.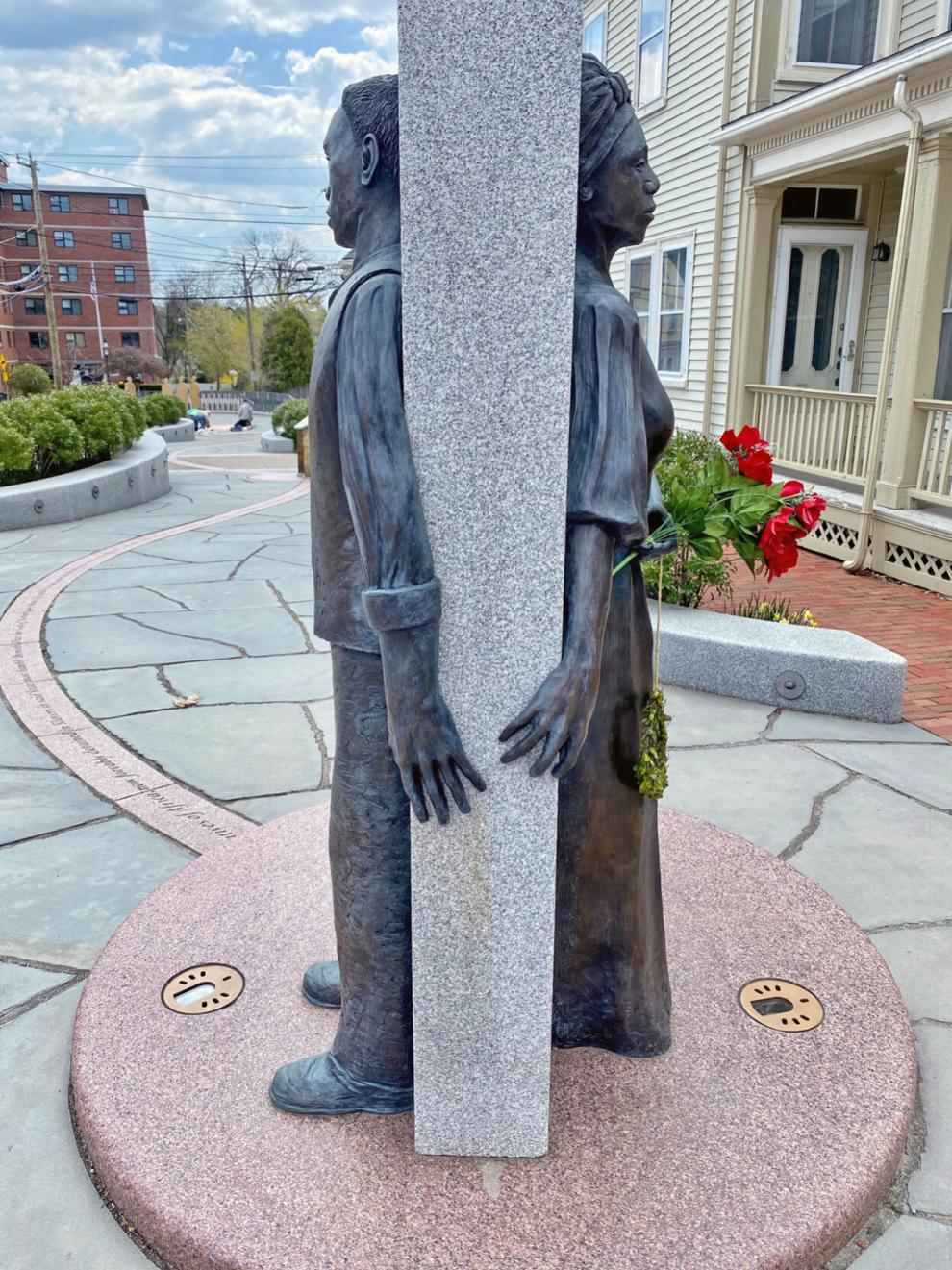 Some House committee members were bothered that the bill referred specifically to the Black Heritage Trail, a private nonprofit group that Watters co-founded.
"I am not so comfortable having a fiduciary responsibility carried out by the state basically given to a private entity," said Rep. Gregg Hough, R-Littleton.
"There are other organizations in the state that do what Black Heritage Trail does. Why it was singled out I don't want to speculate, but I think it needs to be looked at."
Rep. Judith Spang, D-Durham, said there was no reason to delay action.
"I am wondering what the harm in passing this is," Spang said. "I just do not see any of the stuff we are bringing up should impede the passage of the bill."
Rep. Chuck Grassie, D-Rochester, said, "It is beyond time we should be taking action on this."
"We are addressing a wrong here," Grassie said.
Inclusion concerns
Rep. Maria Perez, D-Milford, was one of two Democrats who voted to recommend sending the bill to study. The House panel voted 13-8 in favor of interim study.
"I would like to know what we are doing for other (minority) communities," said Perez, who is Hispanic.
The measure had overwhelming bipartisan support in the Senate, where 13 of the 24 senators were co-sponsors. The Senate passed it on a voice vote without debate.
Watters devoted a lot of time to studying gravesite preservation while an English professor at the University of New Hampshire.
"Over the past few decades there has been a rediscovery of extraordinary examples of African American individuals and their burial sites in New Hampshire," Watters said.
The most infamous case is Ona Judge Staines, who was the "body slave" of First Lady Martha Washington until in 1796 at age 22, she escaped Philadelphia and boarded a ship bound for Portsmouth.
"She was hunted down by President George Washington and his agents for decades after her escape," Watters said.
Staines moved to a rural home in nearby Greenland, where she lived for 50 years until her death.
Last April, advocates in Newmarket kicked off a fundraising campaign to create a monument for Wentworth Cheswell, a Civil War veteran reported by some authorities to be the first Black man to win elective office in America.
Rep. Charlotte DiLorenzo, D-Newmarket and a co-sponsor of the bill, said Cheswell was her "fourth-great grandfather."
"When I found out the news, it literally sent chills through me," she recalled.
There was also Sampson Battis, who was enslaved by one of the settlers of the town of Canterbury.
Battis gained his freedom after serving in the Revolutionary War. He acquired his own land and was the head of the color guard that escorted New Hampshire's governors to inaugurations and other events.
Watters said Portsmouth created a fitting monument after work on a sewer project in 2003 uncovered the graves of 13 Black residents.
"This has become a model of what should be done in order to recover, document and preserve these resting places," Watters said.