Franklin Pierce's birthday upcoming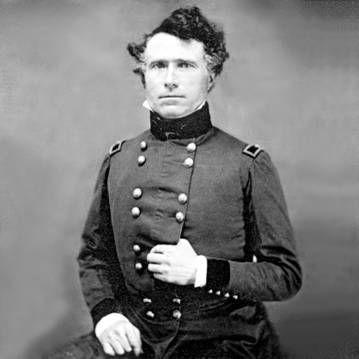 CONCORD — A graveside wreath-laying will commemorate past President Franklin Pierce's 215th birthday Nov. 26 at 10 a.m. in Old North Cemetery. The wreath is sent annually from the White House. The New Hampshire Army National Guard and The Pierce Brigade will lay the wreath and present the colors and a salute. Pierce was president from 1853 to 1857, the only New Hampshire resident to be president. Son of Revolutionary War veteran and New Hampshire Gov. Benjamin Pierce, Franklin Pierce was born in Hillsborough in 1804. Before being elected the 14th President in 1852, he was elected to the New Hampshire State Legislature and the U.S. House and Senate. He alsoserved as a brigadier general in the Mexican War.
DOVER — A Vet-To-Vet Café hosted by Wentworth Hospice will be held at Langdon Place of Dover Nov. 26 at 10 a.m. The café, run by veterans, is for veterans only.
Help available for VA claims process
The New Hampshire Veterans of Foreign Wars is announcing a new community and industry partnership program aimed at sponsoring services that help vets and their spouses in need navigate the VA claims process.
In the Veterans Service Office (VSO) sponsorship program, sponsors will ensure the continuation of resources needed to help vets and their spouses with VA medical and service disability claims, compensation, pensions, and death and burial benefits. The service is for all veterans; they do not need to belong to the VFW. For info, visit vfwnh.org.
Concord cemetery aims for 27 wreaths
CONCORD — As part of National Wreaths Across America Day, Dec. 14, volunteers hope to place 27 wreaths on the graves of the identified vets buried in Old Fort Cemetery on Shawmut Street. To volunteer or sponsor a wreath, visit wreathsacrossamerica.org/pages/150222.
Wreaths coming to Manchester
MANCHESTER — A National Wreaths Across America ceremony will be held at Pine Grove Cemetery, 765 Brown Ave., Dec. 14, at noon, followed by the placement of wreaths where 502 veterans are buried. The goal is 100 wreaths. The event is open to all. The Miss Manchester Scholarship Program is partnering with Wreaths Across America for the event to support our heroes and to help the women of the scholarship program graduate debt-free. To sponsor a wreath, go to wreathsacrossamerica.org/NH0026P, or go to paypal.me/missmanchester for $5 to be donated to the scholarship program.