T he idea of living in a Millyard loft or a brand new apartment off the highway might sound appealing, but skyrocketing rents are pricing some young professionals out of the market.
For the past several months, I've been among those looking for a place.
New apartments are being built across Manchester and the region. If it's not new construction, it's an old commercial building being converted into apartments. The rents are steep.
Even with all the construction and more units planned down the road, the growth still doesn't seem to make a dent in the need for housing in southern New Hampshire.
A year ago, I moved into a two-bedroom apartment inside a 120-year-old home in Manchester's North End. It was a decent place, at the right price. The landlord told me the unit had been gut renovated, but I opened one of the closets only to see tacky floral-pattern wallpaper.
I finally felt like I was getting my life in order. Yes, even during the COVID-19 pandemic, when things seem unsettling even on the best of days.
Everything changed when my landlord, a Sunday-school-teaching father who lives a couple miles away, told me he decided to sell the house because of the hot real estate market. I knew my days in the unit were numbered.
The two-family home sold in May for $350,000, according to city records — $30,000 above asking price.
On July 16, I was told my lease would not be renewed, and I needed to be out by Sept. 30. The new landlord said "some family" would move in as they worked to complete projects around the property.
The reason doesn't matter much when you're the one being kicked out.
I took the news in stride at first. Then, panic set in. I had read that Manchester had a less than 1% vacancy rate and the options seemed bleak. "It's no joke," one property manager told me. Usually listings are plentiful, especially in the summer/fall.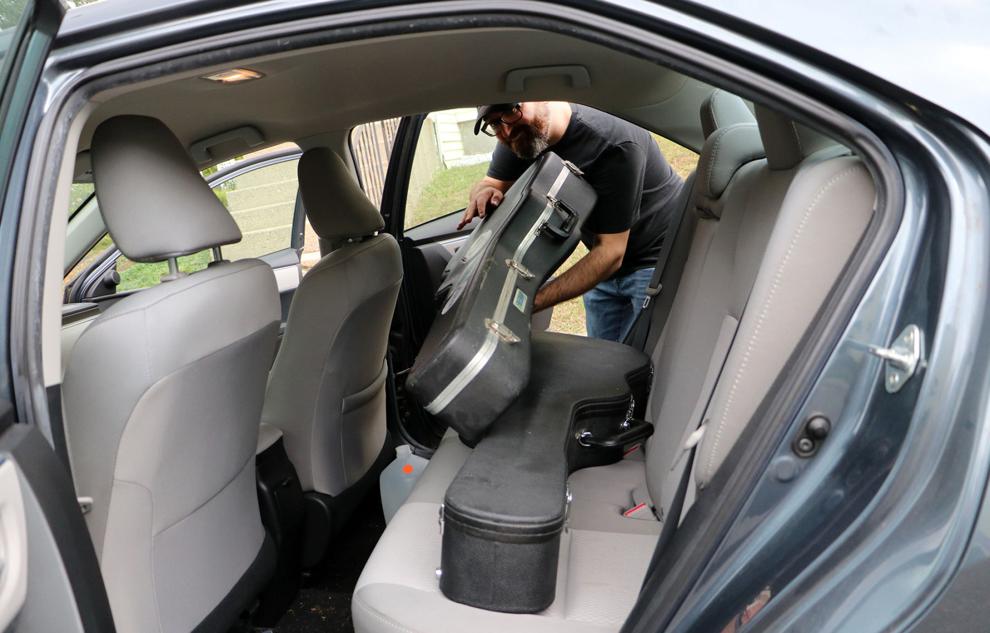 My daily routine turned into endless searches of Apartments.com, ApartmentsFinder.com, Craigslist, Facebook Marketplace, Rent.com and Zillow. I also searched the websites of local real estate agencies and property management companies. Often, the same inventory was duplicated.
For $1,195 a month I could rent a "Cute and Cozy 1BR" complete with a tiny kitchenette and clawfoot bathtub from the 1800s (at least that's how it looked in the pictures).
There was the "Cool 1 Bedroom Apt" for $1,250 with hokey wood paneled walls straight out of the '70s and a stove from the early 1900s.
How about the studio for $675 with a shared bathroom with other units? I liked the price, but no thanks.
An early contender was a two-bedroom apartment on Bridge Street in the "heart of the city" that had just been renovated and was going for $1,225. It was next to a funeral home. At least neighbors on one side would be quiet.
Half an hour after I submitted an application and $30 fee, I had an answer: "You have been denied at this time."
Even with a "superior" credit rating, I'm sure there were many more with higher scores and higher salaries. The economy of scale shifts toward couples who bring in two incomes.
I toured another apartment on the West Side for $1,100 a month and paid another $30 application fee. I even met the owner of the building for a brief chat, but one of the 75 other applicants beat me out. I never heard anything back. I don't know which is worse, apartment searching or online dating. Both invite rejection.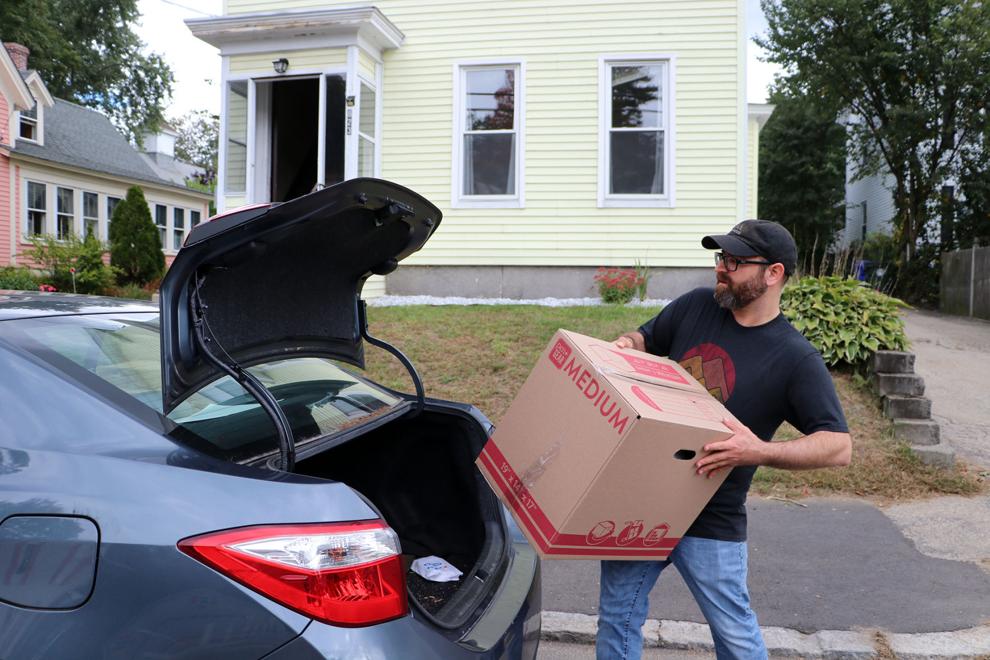 Many available units were just too expensive: $1,600 to $1,800 for a one-bedroom.
The answers for housing shortages don't seem easy.
I sat in on a zoning board hearing about the former Currier Arts Center being converted into 29 apartments. A studio is expected to lease for $1,400-$1,500 a month. Who knows what the one- and two-bedrooms will cost? The units are geared to tech workers in the Millyard.
Oddly enough, the building was once known as the Women's Aid Home, "created to try to alleviate the sufferings of the poor in Manchester." During the hearing, Ward 4 Alderman Jim Roy said he wished it stayed that way.
The board seemed in touch with the demand for housing. And the cost.
"Rents are high these days," said Jose Lovell, the vice chairman.
At another hearing, the Manchester Housing and Redevelopment Authority pitched 48 low-income units at its Kelley Falls apartment property on the West Side. Some worried about the density and past problems at the property.
Matthew Ping, broker/property manager at Ledgeview Commercial Partners, spoke in favor of it. He knows the need.
"Just today we listed one apartment, and I already have seven applications for it," he said at the Aug. 5 hearing. "I had one apartment listed last week. I had 21 applications for it. We can only place one application per house."
To be honest, I was probably a little picky in my search. I wanted to stay in the North End. I wanted a dishwasher. I wanted an in-unit washer and dryer. Those seem like luxury items in some of the units within my price range.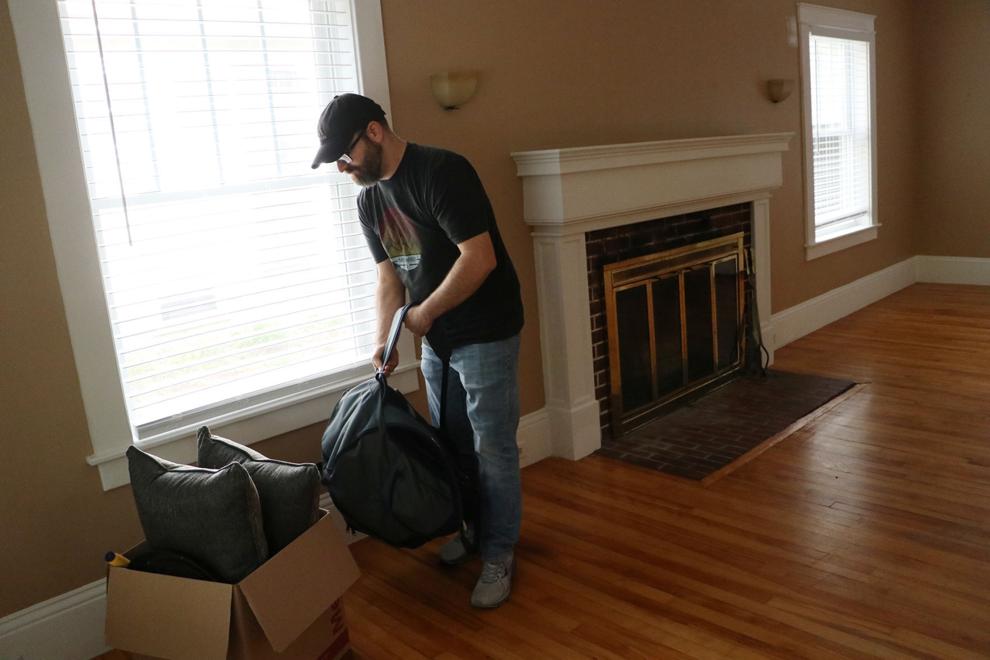 I ended up putting down a nonrefundable $1,095 deposit on a place in a small complex on Mammoth Road on the opposite side of the city. It didn't check all the boxes, but would provide a roof over my head.
Sometimes in life all you need is a sign.
On Sept. 2, a "for rent" sign popped up a few doors away from my North End apartment. I took a tour and it seemed like the right fit. I ended up signing a year-long lease on Sept. 16 — 14 days before I needed to be out of the other place. But what about the deposit from the Mammoth Road spot?
The unit was rented four days later, and the company wrote me a check. I didn't deserve it, but I'm grateful.
The money went straight into savings. Maybe someday I can buy a house of my own.