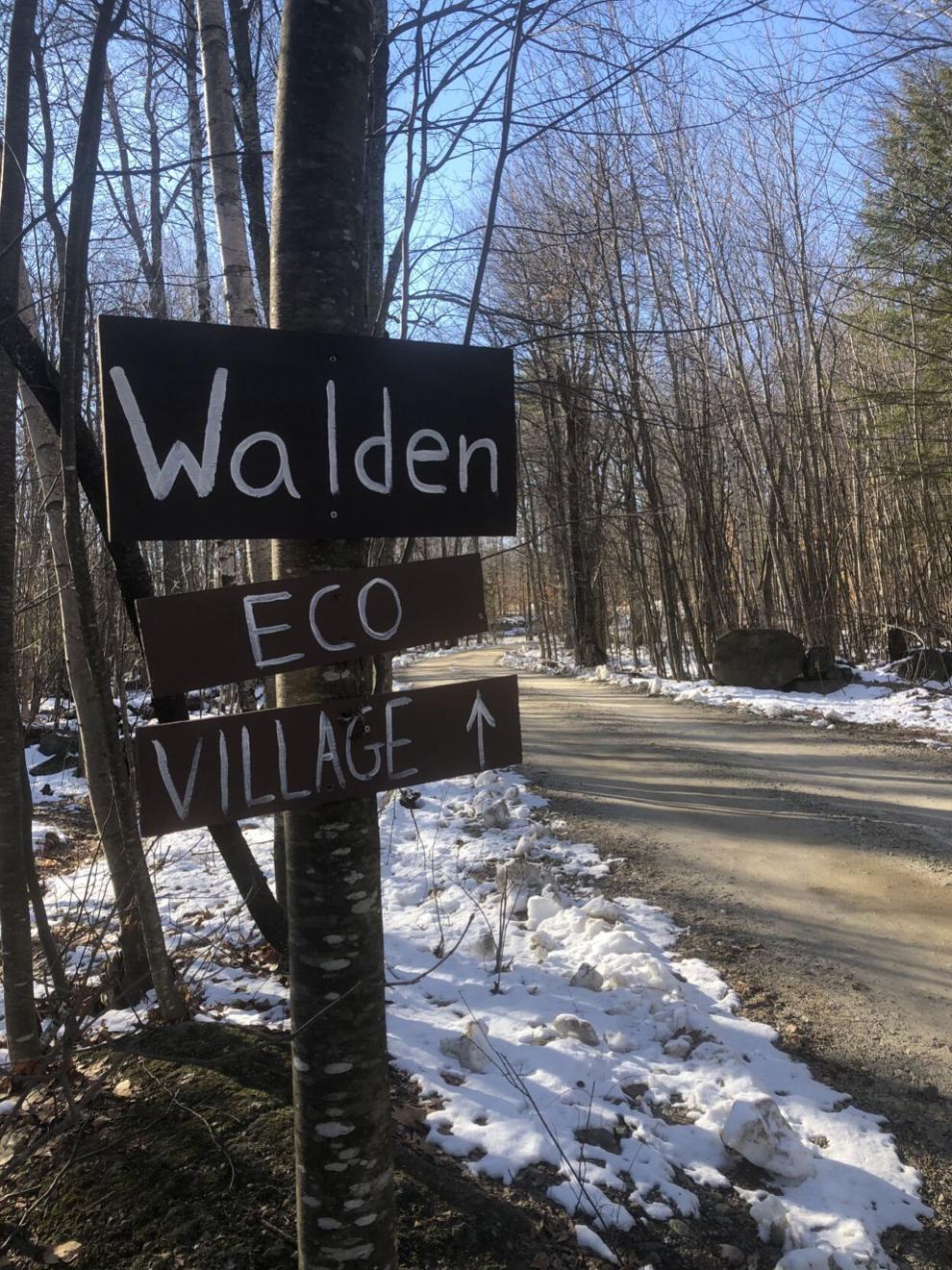 The owner of Peterborough's Walden Eco Village, Akhil Garland, has been ordered to stop using his 52-acre property until he corrects building code violations and sewer and wetlands issues.
Garland is being sued by several tenants who were forced out of their homes two weeks before Christmas after the town found health and safety code violations in the buildings they rented.
Garland's attorney, Steve Dutton, did not respond to a request for comment. Town Administrator Nicole MacStay said Wednesday the property has not been improved since the town's inspection in December that resulted in the evictions.
"That the conditions laid out in the letter still exist on the site is a continued violation; these include the unpermitted structures, the unpermitted wetland crossings, the improperly installed electrical systems," MacStay said.
Peterborough Zoning Administrator and Building Code Enforcement Officer Tim Herlihy had sent Garland an eight-page letter detailing the many violations of the building and wetlands codes at the site. The list includes houses being built without proper building permits, wetlands violations at three crossings on the property and a separate issue with the sewage.
The town has been included as a defendant in the case, with Garland arguing the town caused the tenants to be evicted.
The former tenants, Corinne Chronopoulos, Sarah Trento, Michelle O'Mahony and Griffin Kelley, are seeking monetary damages from Garland after they were forced to find new homes.
Many of the homes on the Walden property were built without permits, according to court records.
Peterborough officials issued the first cease and desist letter to Garland after the December inspection.
Herlihy reportedly found holes in floors and roofs, small houses without water, bathrooms or kitchens, electrical hookups done without permits, and leaking gas lines among the rental units during the December inspection.
Herlihy described it as a thrown together complex of small, unsuitable and unsafe living quarters for which Garland was charging as much as $1,400 a month.
The inspection was prompted by Garland seeking permission to expand the village to add housing. According to the Walden website, it is an "intentional" community that offers an environmentally friendly living space.
Garland is now required to get all necessary permits to make the required repairs, and to go to the town's zoning board of adjustment to request necessary variances.
Walden was first set up as a home for teachers who worked at the adjacent Well School, which was founded by Garland's father, Jay Garland. The school is no longer associated with the property.