When the SNHU Arena in Manchester hosts the United States Strongman Nationals next Saturday, June 25, Tom Cote will have home-court advantage.
The Bedford resident is one of nearly 570 men and women from across the country who will be grappling, heaving and hefting unfathomable amounts of weight to prove they are the strongest of the strong.
Cote, 54, is a retired U.S. Army master sergeant. The Manchester native will participate in the Light-Weight Masters 50-plus category.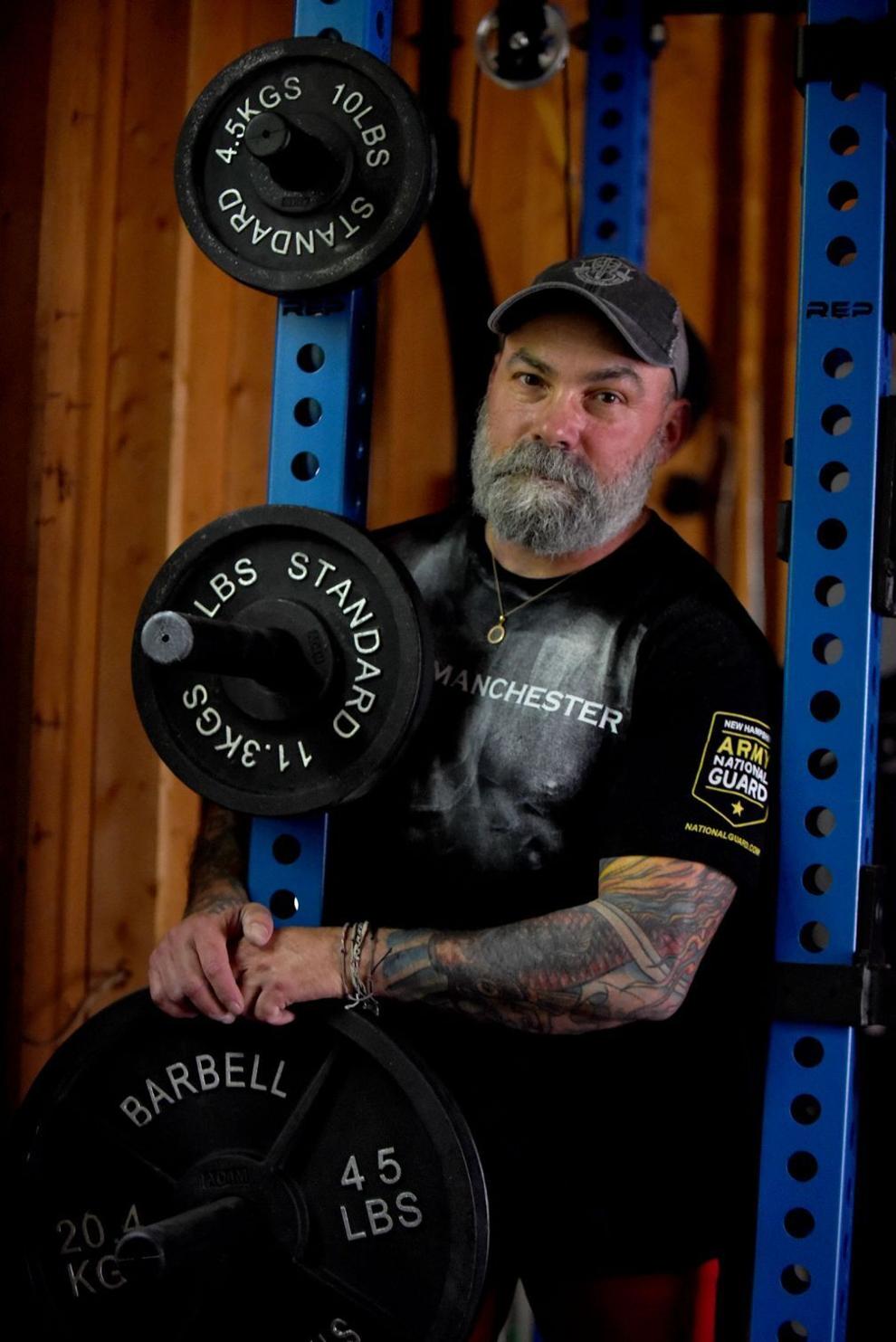 "It's challenging," said Cote, who started working on Strongman about five years ago. He holds records in Massachusetts and the Northeast.
He said strongman differs from other lifting sports such as power lifting or Olympic weightlifting.
"If I could summarize it, as far as the strength-sports go, Strongman is on the weird side," he said.
The other lifting sports have very specific challenges — for example, the dead lift, the bench press and the squat — and the heaviest heft wins the contest.
But Strongman involves all sorts of odd contests.
At Saturday's event, which starts at 9 a.m., contestants will have to lift a beer keg and sandbags over their head. They'll have to lift and hold weights fashioned with a briefcase-like handle. They'll have to shoulder an "Atlas stone" while extending their opposite arm for the longest amount of time.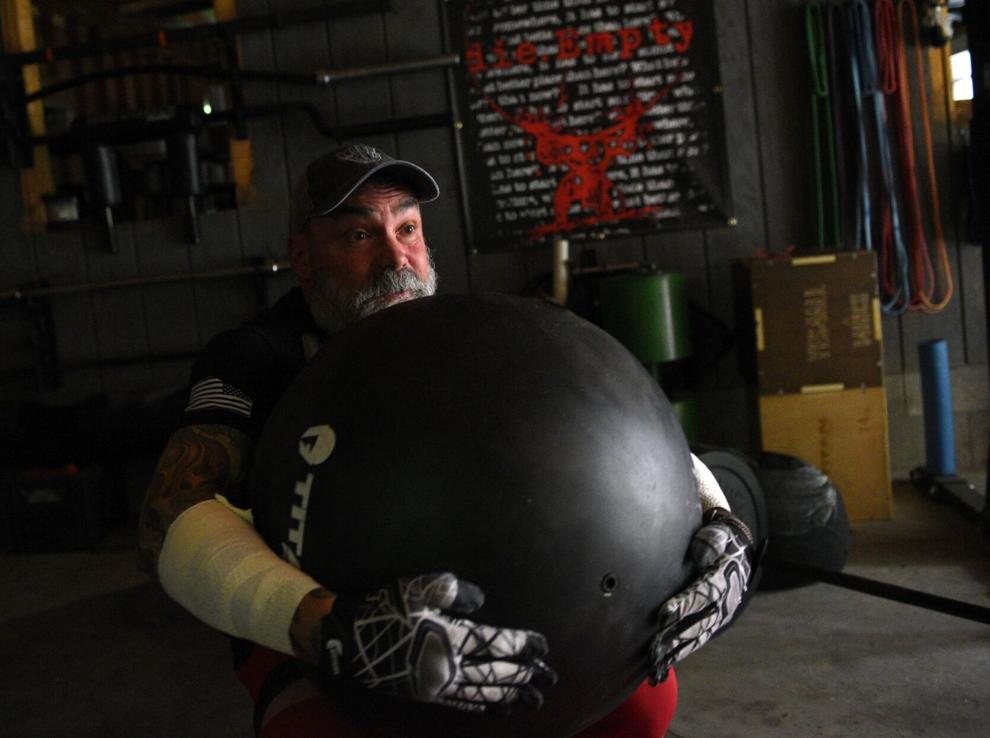 They'll have to pick up a stove pipe-like object, dash 25 feet, dash back and replace it where they started.
"That's what Strongman's about: picking up weird stuff with brute strength," said Danville resident Robert Chaisson, the director of the event.
A Strongman himself, Chaisson said he begged and begged the organization to hold the Nationals in Manchester, and they agreed after he submitted his presentation in a binder.
The number of contestants is capped at 600, but 30 have so far had to cancel — expensive fares and canceled flights are the biggest reasons.
But seven are confirmed from Alaska. Closer to home, 71 contestants are from Massachusetts. Twenty-two are signed up from New Hampshire.
It will be the biggest national contest ever, Chaisson said.
The event will feature 12 lanes of contestants who will be participating in the same contest simultaneously.
He said the event also will draw family and supporters of the strongman contestants. And he hopes to attract people who lift at their local gym and may be curious about this type of competition.
If more than 3,000 people buy tickets — they are $14 and available at the door — the Manchester event will set a record, he said.
There are 30 categories based on age, weight and sex.
Cote is 175 pounds and 5-foot-6. He has the kind of firm, rounded physique that stresses every thread of the T-shirt and athletic shorts he wears while conditioning in his home gym.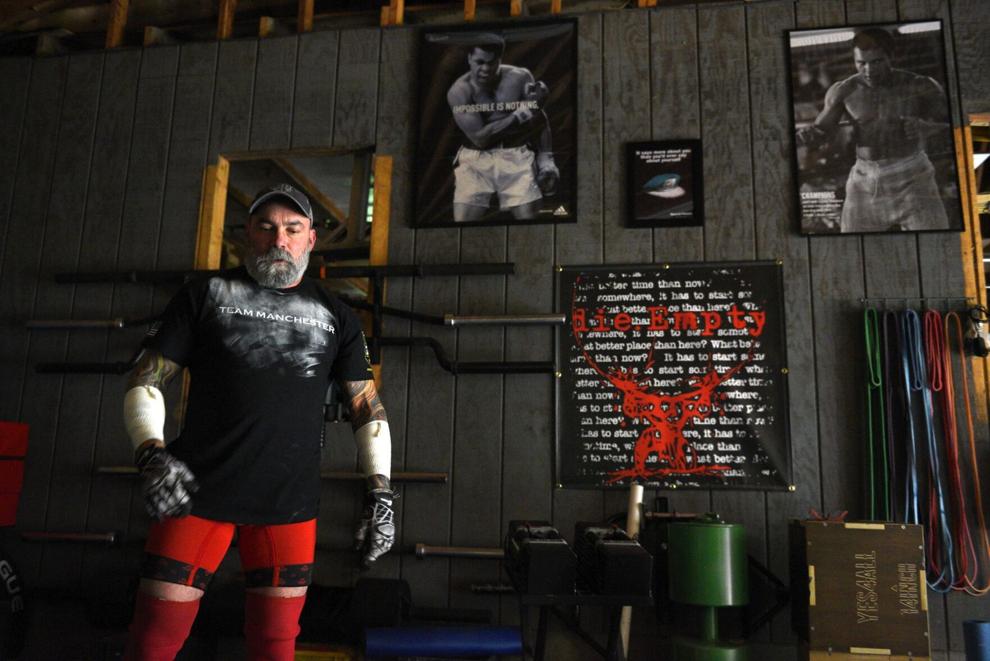 He spends two to three hours here about four to five days a week. Some of that involves filming his workout, which he emails to his coach in England, Laurence Shahlaei.
He started working at Strongman to remain in shape after retiring from the military. He served in Army Special Forces and has been stationed in Iraq and Afghanistan, he said.
He has competed in Strongman events in Connecticut and Massachusetts. For the latter, he lifted 220 pounds overhead in the Log Clear and Press competition to set a state record and qualify for the Nationals.
Still, he says, "my whole goal was to compete here."