In almost 30 years of sailing his beloved sailboat Triad, Tom Cox has seen his boat struck by lightning three times and dismasted twice.
He has won ocean races with the tri-hull, high-performance craft and cruised extensively across multiple oceans, some 50,000 miles by his estimate.
What happened around 4 p.m. Friday, 10 miles southeast of the Isles of Shoals off Rye, might look to some like a string of good luck had run out.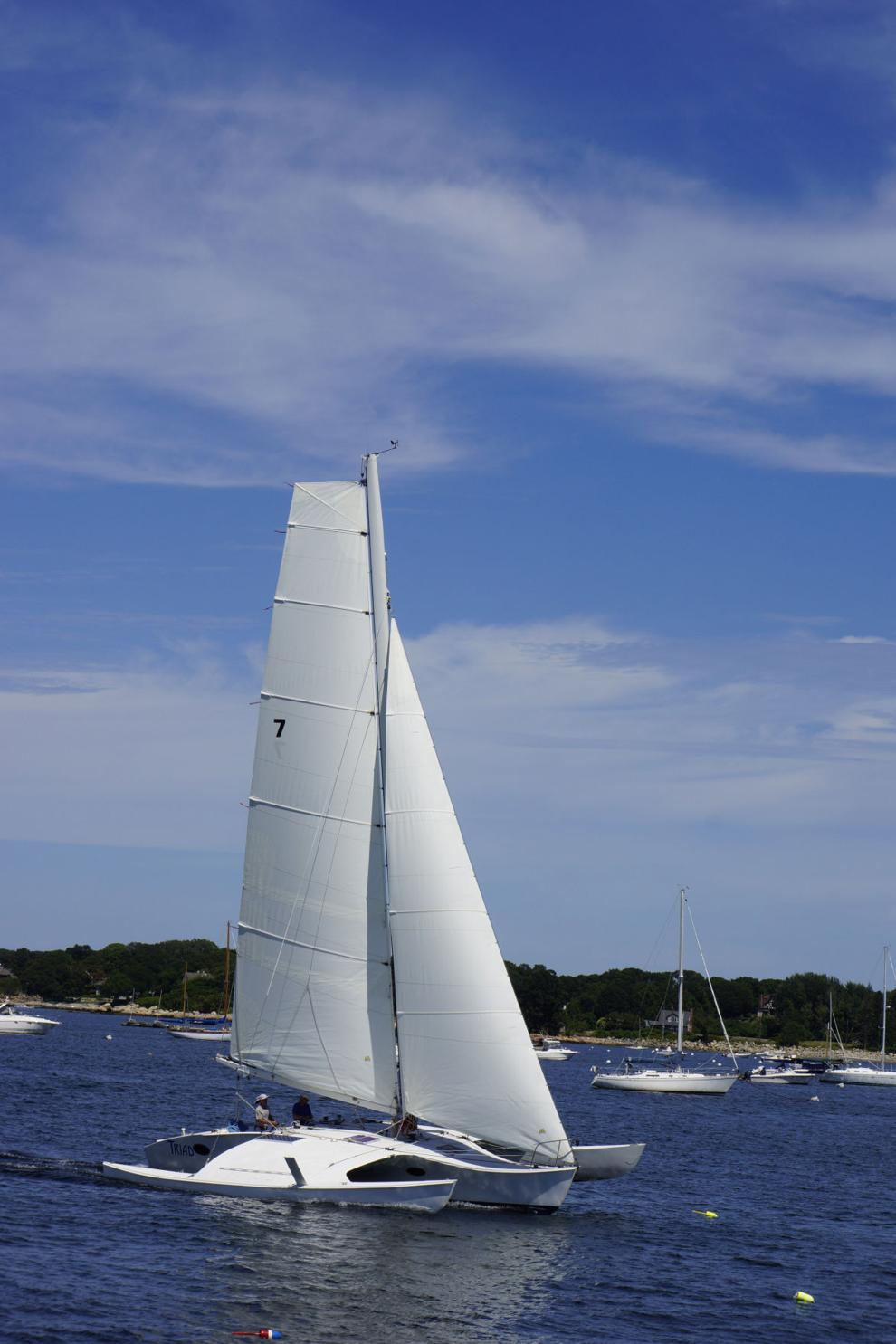 While Cox was delivering his 42-foot trimaran from Yarmouth, Maine, to his home port in Gloucester, Mass., a sudden thunderstorm and squall capsized the vessel, leaving Cox and his two crew members stranded offshore until a Coast Guard helicopter plucked them from the ocean.
"The boat rolled over like a kid doing a somersault," Cox said Monday from his home in Gloucester.
The 85-mile trip from Greene Marine boatyard in Yarmouth to Gloucester is a trip Cox has made dozens of times. This time he left in "comfortable conditions" in 10- to 15-knot winds. About 30 miles from Gloucester, the crew noticed cumulus clouds and "slanting gray rain" in the distance ahead and tacked to the south to avoid the storm cell.
"We rounded up and sheeted out as the wind increased," said Cox, 73. "When (suddenly) there was a big shift and the wind burst to maybe 40 (knots), which capsized us sideways in two seconds."
"There was no time to release sheets," he said, describing the lines used to trim the mainsail and jib.
All hands were on deck when the squall hit. Cox, who describes himself as physically fit, stood in the small cockpit tending to the tiller, while his crew, 76-year-old Alan Bingham and 63-year-old Matt Church, were close at hand on deck.
Cox described Bingham and Church as very experienced multihull sailors with many offshore passages on their resumes. Church owns a 38-foot multihull version of Triad, and Bingham has sailed boats ranging from America's Cup defenders to J Boats and smaller multihulls.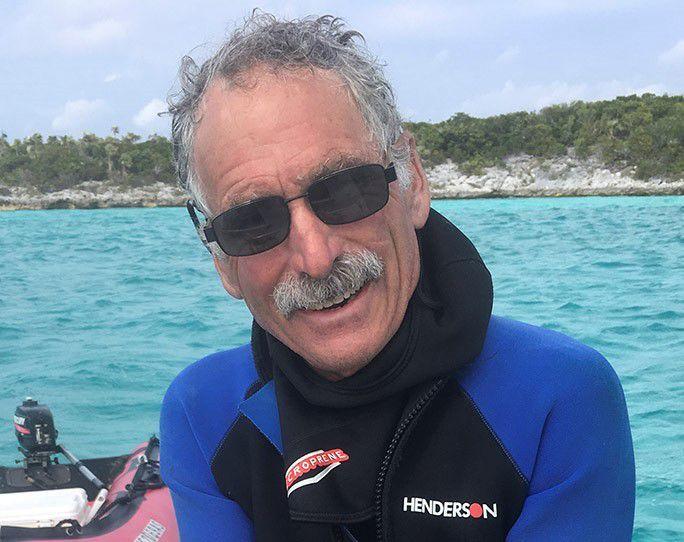 "All three of us have extensive sailing experience — about 150 years in total, I would guess," Bingham said Monday night. "We didn't panic. We followed best practices and survived."
According to Bingham's account, the crew suited up in foul weather gear as the squall intensified and charged toward them.
"I have been on this boat in severe conditions offshore, and it was stable," Bingham said, "so a capsize was unexpected, so sudden and strong was the squall."
The most harrowing part of the voyage came in the seconds after the boat capsized and turned upside down, its carbon-fiber mast pointing straight down. Cox found himself trapped in the inverted cockpit, while Church and Bingham were able to swim free and climb onto the turtled hull. Bingham suffered a cracked rib, but otherwise was uninjured.
Signaling for help
Cox found himself entangled in the "dodger" — a canvas hood sleeved in a metal frame that shields the cockpit crew from sea spray. He said he worked to free his legs, dove down 6 to 8 feet, and swam clear of the hull, surfacing to his "great relief" as he found his crew safely on the solid wing deck of the overturned hull.
The squall had passed off to the northeast.
"The storm cell passed over within five minutes" Cox said. Triad was floating upside down on all three hulls.
The urgent matter of what to do next was discussed. Triad was equipped with an Emergency Position Indicating Radio Beacon, better known as an "EPIRB", which is used to signal the Coast Guard in the event of a marine emergency. But it was mounted below decks in the main cabin, tethered to a fire extinguisher bracket, and someone had to manually activate it. A handheld VHF marine radio also was below in Bingham's orange duffel bag.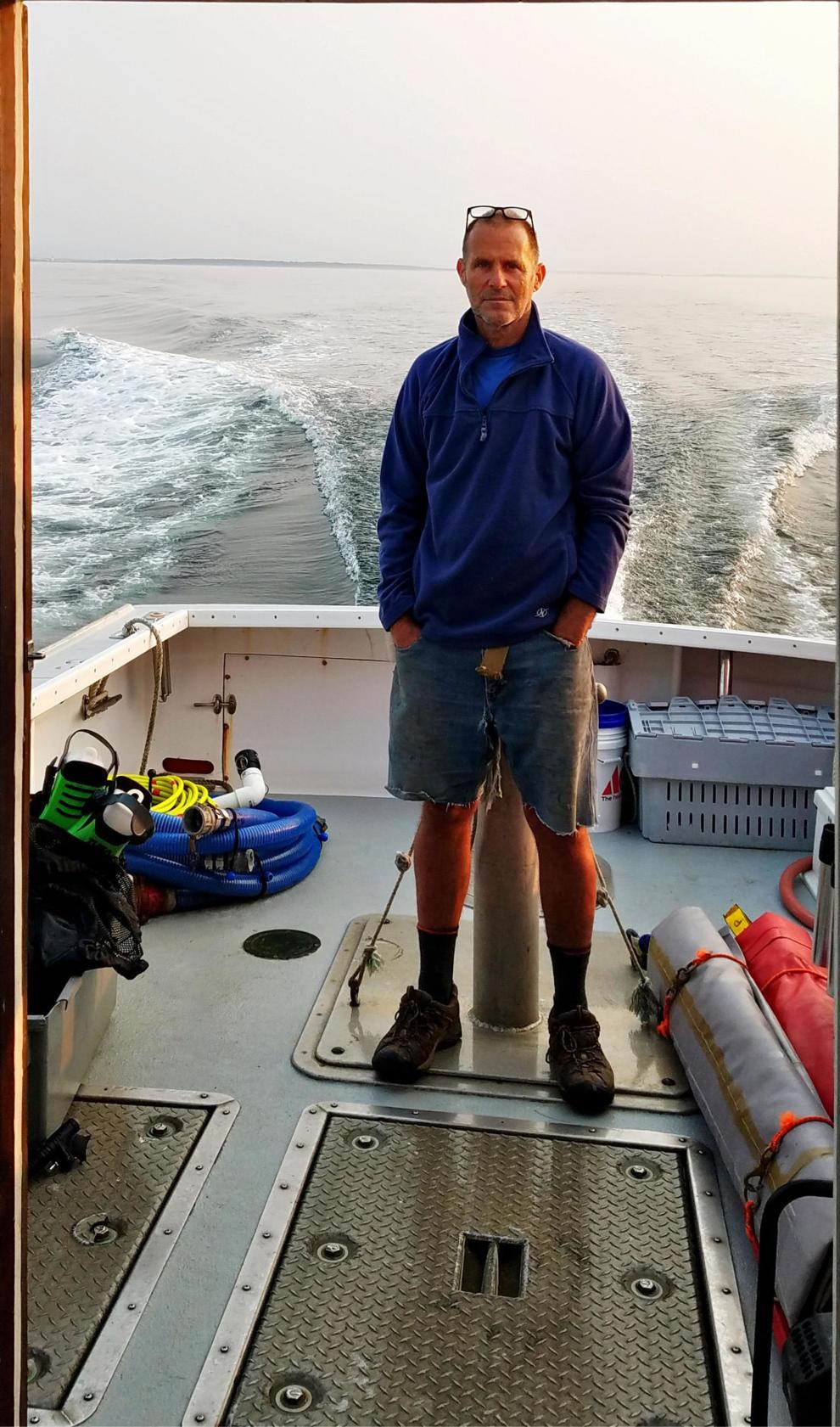 Cox said he was aware at that moment that the area below decks was like a "washing machine" and retrieving the EPIRB was critical if they wanted to avoid being stranded at sea. Nightfall was a few hours away.
After a few moments, Cox swam back under the shallow-draft boat, entered the companionway leading below decks, and surfaced inside the cabin's air pocket, waist-high in water.
Cox said he is used to "free diving for shellfish" and is accustomed to holding his breath for a minute or longer.
"I was surprised the water temperature did not feel like the 55 degrees you'd expect," he said. He estimated the water temperature to be in low 60s, which he described as bearable. He immediately knocked on the cabin overhead to let Bingham and Church know he was OK. They knocked back.
It took Cox the next 15 minutes sloshing around below to retrieve the radio beacon, a six-gallon jug of water and a knife in a sheath. Still wading in the cabin, he flicked on the EPIRB test button. It displayed a status light indicating it was working, and he threw the activation switch and saw that it was transmitting.
At 4:21 p.m., the Coast Guard First District in Boston reported it had received the distress notice and launched a MH-60 Jayhawk helicopter and crew from the Cape Cod Air Station. In a statement, the Coast Guard reported that a 45-foot response boat was also dispatched from Portsmouth Harbor.
"About 50 to 60 minutes, the most beautiful sight of the Coast Guard helicopter appeared in the horizon, coming straight to us," Bingham said.
The Coast Guard said all three were safely hoisted into the helicopter and transported to Pease Air National Guard Base, where emergency medical personnel were waiting. Cox said their vital signs were checked, they were offered a hot beverage, and they did not require any medical treatment.
"They were super," Cox said.
@USCG crews successfully rescued 3 Mariners off Portsmouth, #NH after their EPIRB transmitted a distress signal.
The Mariners clung to the 42-foot sailing vessel's hull until hoisted and brought safely to Pease Air National Guard Base where EMS was waiting. No injuries reported pic.twitter.com/n1Ns2jeGDd

— USCGNortheast (@USCGNortheast) July 17, 2021
Coast Guard Lt. Robert Turley, a MH-60 Jayhawk helicopter pilot, said the actions of Cox and his crew were crucial to the rescue.
"Mariners who stay with their vessel help take some of the search out of 'search and rescue' and this undoubtedly contributed to the success of this case," he said in a statement.
Bingham said age won't stop him from continuing to sail.
"Like (Cox), I intend to sail as long as I can, such is the love of sailing," he said. "We are both still fit, though not as agile as we were when we were young. Maybe when I'm too old to sail I'll take up golf. Who knows?"
Cox said he would rather be shark bait than confined to a hospital bed in his old age. On Tuesday, he and Church were back on the water with a salvage crew trying to retrieve Triad as it drifted off the New Hampshire coast.