Home are the sailors, home from the sea.
Brendan Slagle, 38, and Carrie Pierce, 37, sailed into Portsmouth's Little Harbor at dusk Thursday aboard their 45-foot blue fiberglass sailboat "Creeky." The only other passengers aboard were two cats, "Stevie" and "Ray," whom they adopted along the way.
After completing the final, and perhaps most perilous leg of a 2½-year voyage — a September crossing of the Davis Strait in the middle of the Labrador Sea — Slagle and Pierce seemed remarkably relaxed Friday after clearing U.S. Customs and treating themselves to what he called a "big American breakfast."
"It feels surreal to be back in American waters,'' he said from their berth at Prescott Park. A welcome home reception was held Friday evening with family and friends in Kittery.
Slagle and Pierce, who were married 2017, logged what they estimated was 20,000 miles. When they stepped away from their jobs in the medical-science field, preferring a part-time remote-work experience, the couple could not have imagined how far their sailing endeavor would take them.
After months of preparation, preceded by years in which Creeky was transformed from a bare shell of a sailboat, with parts and pieces in boxes, into an ocean-going, seaworthy vessel, they kept alive their dream of sailing across the Atlantic and beyond.
The 1980s vintage sailboat known as a cutter departed Boston Harbor on May 15, 2019, sailing for Bermuda with Slagle, Pierce and two friends from Portsmouth, Tyler Sauter and Matt Doherty.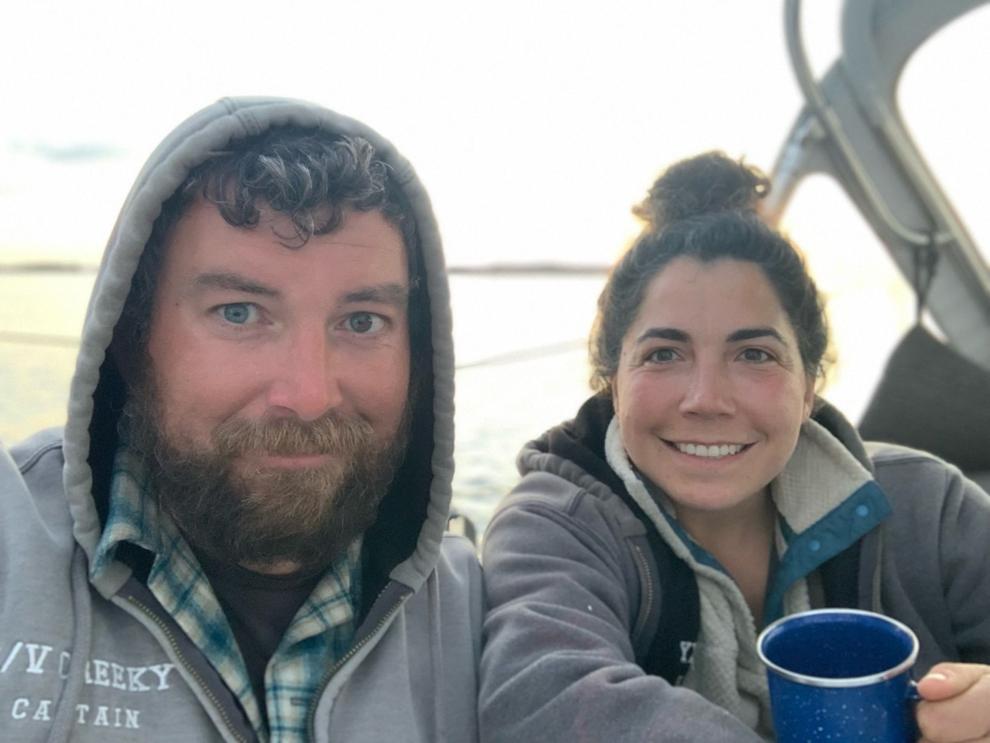 After a brief stop, Creeky made for the Azores, which took 13 days. Another two weeks to the Irish coast and Dun Laoghaire near Dublin — and the first chapter of their voyage across the North Atlantic was complete and viewed as an unqualified success.
Sauter and Tyler went home, and Creeky eventually ventured to Scotland, through the Caledonian Canal to Norway, to Sweden and the northern coast of Denmark, and eventually south to Morocco about the time the first COVID lockdowns were happening.
"We were able to get what we needed in terms of groceries and we were really welcomed by the Moroccan locals," Slagle said. Tangiers would be their port of call for the next six months while they waited out the pandemic.
"It was kind of weird, because we were a long way from home and I think there were maybe five or so other boats that were in the same situation."
When things started opening up again, Creeky explored the Balearic Islands off the Spanish coast, and the Mediterranean paradise of Sardinia before heading back northward to colder and wetter climates.
Slagle and Pierce agree one of the highlights of transatlantic sojourn was cruising the waters of the Outer Hebrides.
Their voyage home took the so-called "North Atlantic Viking" route, transiting the Faroe Islands, Greenland, Iceland, Labrador and Nova Scotia.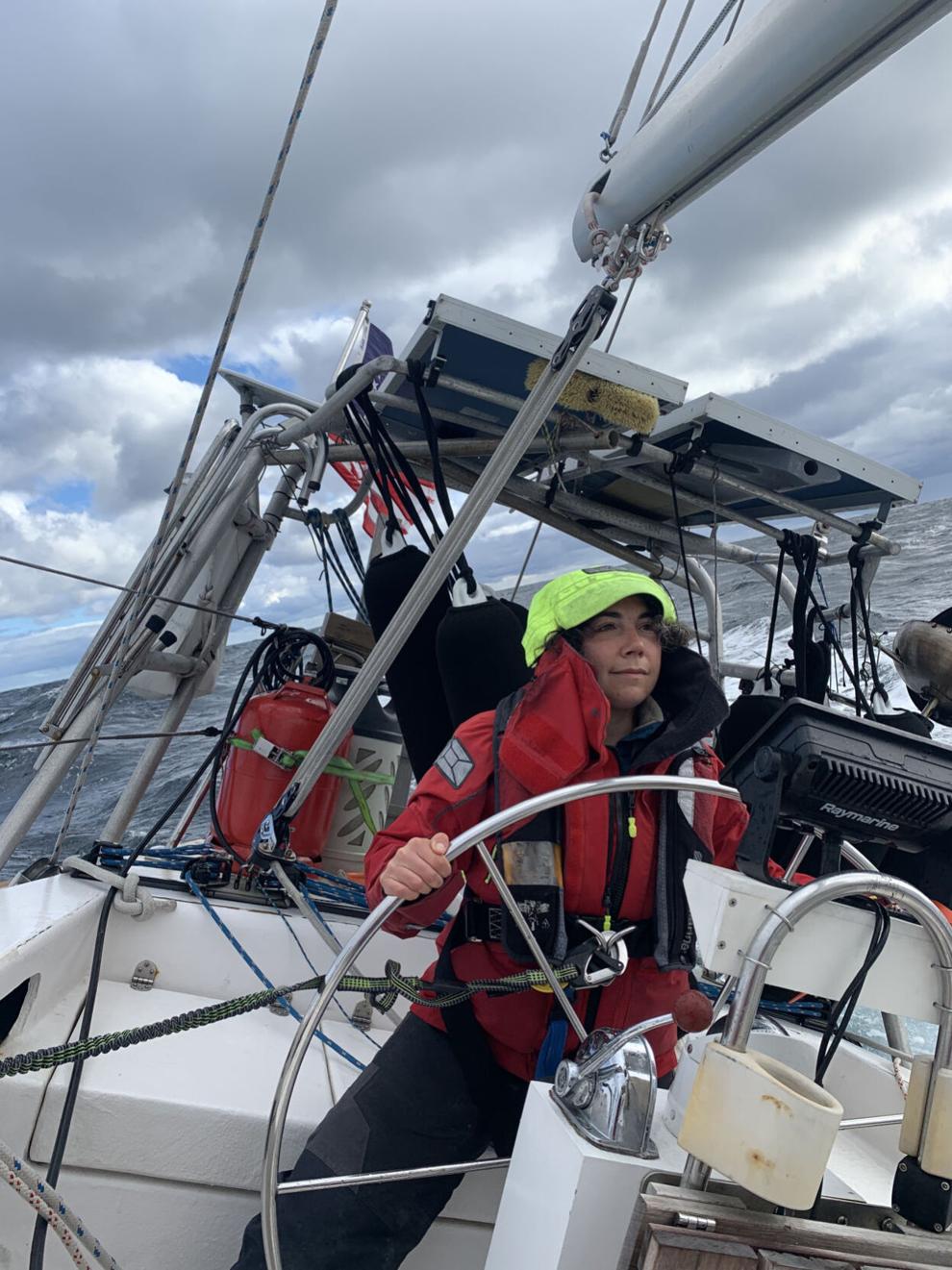 On Sept. 21 around 1 p.m. their Dacron mainsail blew out in a gale, ripping to shreds while they watched helplessly on deck. What was worse, a titanium rod that served as furling mechanism snapped in the process and hung above their heads like the "Sword of Damocles" for three days until they reached Cooke's Harbor, Newfoundland.
"That was not a fun time," Pierce said. "It was like slow motion, watching the sail shred itself."
Slagle's mother, Julianne McConnell of Gilford, said there were times she worried. She reunited with her son and her daughter-in-law for part of the "Viking" portion of the voyage which included a week sailing over the top of Iceland.
"I think as a parent, that 'worry' meter never stops," she said. "To sail with them on the north coast of Iceland was the trip of a lifetime."
Slagle's brother Ryan, who lives in Oregon, also joined the crew later for some ice-filled days on the east coast of Greenland.
Slagle grew up in Gilford learning to sail on Lake Winnipesaukee, and Pierce in Boston. The couple said they plan on living aboard the boat this winter in Charlestown, Mass., while they transition back to life ashore and their careers.
"When I first got the boat, the only way I could afford to build a boat was to live aboard it," he said. He met his wife halfway through the process and he said they have been effectively "building the boat" ever since.
Crossing the ocean in Creeky was the baseline criteria for success, Slagle said.
"Too often people never leave the dock," he said.