SOMERSWORTH — For decades, the mysterious death of a local nurse and a steamer trunk full of baby bones has haunted former Somersworth Police Lt. Patrick Boyle.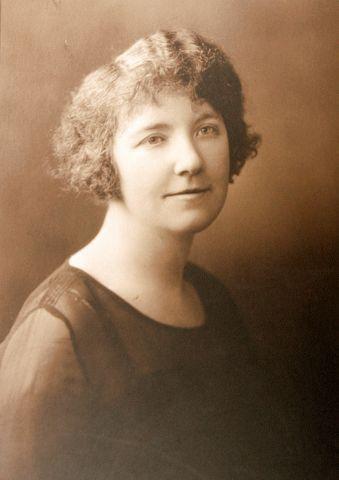 So this past spring, he decided to reach out to a group of mediums, and what he learned from them may provide new clues into what happened to the babies and nurse Irene Copeland between 1949 and 1952.
Copeland was found dead on Watson Road in Dover on May 16, 1950. While working as a detective 36 years ago, Boyle was able to connect her with a steamer trunk holding the remains of five infants, which was discovered in Somersworth on April 6, 1983.
The neighbor who left the steamer trunk with Earl and Ruth Davis decades before the gruesome discovery — a woman named Shirley Thomas — told police at the time of the 1983 discovery that there had been a "baby snuffing" ring "years ago" and that the person responsible for the infants' deaths had died.
But Boyle has always had more questions about what happened and how Copeland might have been connected. Her death has always been suspicious to him, and he thinks she may have been trying to stop the "baby-snuffing" operation.
Boyle said two of the mediums told him Copeland was trying to reach out to him from the other side to say she was involved with a doctor named Frank.
Boyle was able to find his notes from the original police case file on Copeland and there on the first page was the name of Dr. Francis J. West, of Milton, Mass.
Boyle shared those notes with the New Hampshire Union Leader during an interview last month.
On May 22, 1950, police in Dover received a letter from Mary Harlan Downey with a return address in Boston, Mass. It says West was a "suspect," adding that fingerprints might confirm his whereabouts on the night Copeland died.
Boyle is now hoping he can find out more information about West and what he may have known about the baby bones and Copeland. He suspects there were between 27 and 29 more babies involved in the ring, which he believes was centered on black market adoptions and abortions.
Boyle's notes also show that on June 2, 1950, investigators spoke to Bernard Crowley, the last person known to see Copeland alive.
According to what Boyle wrote down, on the night of her death, Copeland and Crowley met at 6:30 p.m. at the scene. They drank and had sex in her Studebaker.
When they went to leave, he backed his vehicle out onto Watson Road. On her way out, Copeland hit a tree and they had a hard time getting her car back onto the roadway.
Boyle's notes say Crowley left Copeland standing by her car with the key in the ignition. She told him she would see him Friday night and he left.
"Crowley admits to knowing her about a year and a half and admits to having intercourse with her many times," Boyle's notes say.
Copeland was found face-down on the ground the next day.
Copeland's death has always been blamed on excess alcohol and some derivative of barbituric acid, but on June 2, 1950, the Department of Health record showed that no poisons or barbiturates were found in her scotch whiskey bottle, according to Boyle's notes.
Boyle, who was 38 years old when he first got the baby bones case, is now 74. He said contacting the mediums has given him a sense of peace about it, because he believes the infants are with God.
"At least I have peace of mind for doing everything I could do," Boyle said.
Boyle said on Tuesday he is still waiting to hear back from his inquiries into who West was and how he may have been connected to Copeland.
Dover native Mike Gillis is creating a documentary about the baby bones case and Copeland's mysterious death. A sneak peek of the feature-length film can be seen on his website, madeindover.com.
Anyone with information about the baby bones, Thomas or Copeland is asked to contact Gillis at mike@madeindover.com.