HAMPSTEAD — Isabel Povey has been taking ballet lessons since she was 2. Now the 16-year-old Pinkerton Academy sophomore's en pointe technique has landed her in the Guinness World Records.
Povey is celebrating after joining more than 300 other ballet dancers who recently broke the world record for the most dancers simultaneously en pointe (on the tips of their toes) for one minute.
"It was hard and felt a lot longer than a minute. The key to it was focus," Povey said Friday.
The event took place Sept. 10 on West 67th Street in New York City. It was televised live on "Live with Kelly and Ryan" during the show's "Record Breaker Week."
Povey follows several dance accounts on Instagram and noticed the TV show's ad on Sept. 6 asking for ballet dancers to come to the show to attempt to break the record previously held by a group of 245 dancers in Orlando in 2011.
After seeing the ad, Povey said she asked her mother, Trish, if she could go.
"Mom said, 'Let's go.' I thought she was joking. I went on with my whole day thinking she was joking," Povey said.
But when Povey learned that her mother was serious, the teen applied to get a ticket to the show's competition and by Sept. 9 they were on their way to New York City.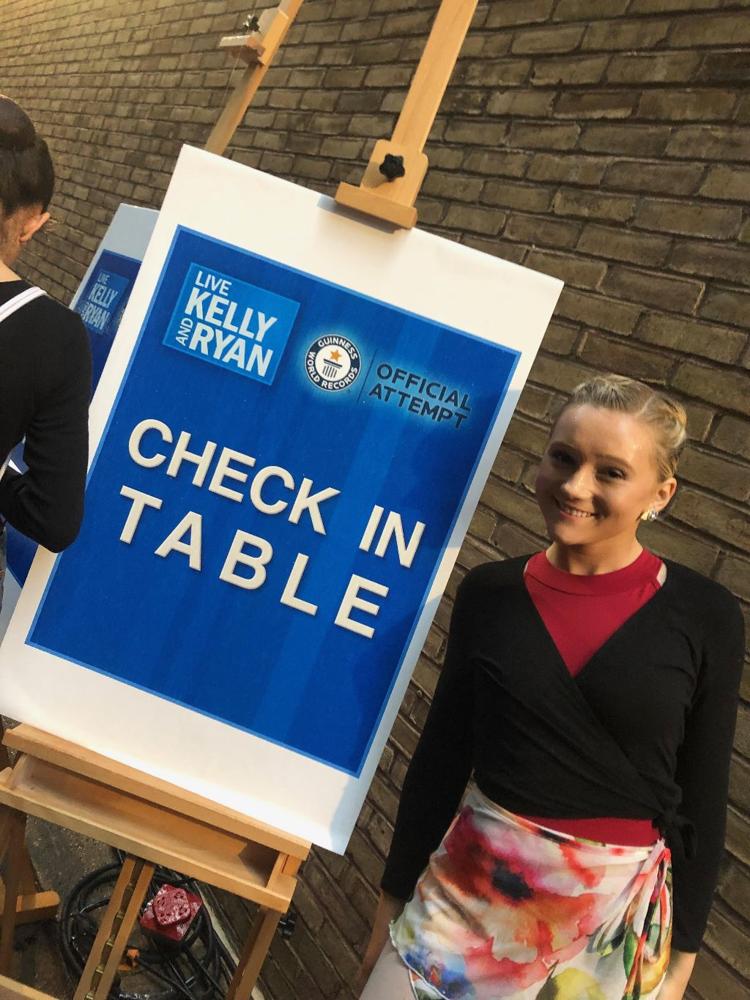 "It was incredible. I still can't believe she was serious about it," said Povey, who takes lessons at The Hampstead Dance Academy and Step Above Most in Hooksett.
The dancers who lost balance during the event were disqualified, but in the end Povey was among the 306 dancers who were still on their toes and broke the record.
She admits it was a little tough on her toes in the beginning. Those 60 seconds were the longest she's ever performed the technique.
"Once I found my balance everything got a little bit easier," she said. "I was squeezing every muscle inside my body and hoping for the best."
While breaking the record was exciting, Povey said she also enjoyed meeting so many ballet dancers from around the country. Six professional dancers were also in attendance.
"It was really cool because this one ad called so many people with a like interest together to achieve something that was so unique," she said.