MANCHESTER — For 20 years, fans of the National Football League have watched the New England Patriots dominate the competition, taking home six Super Bowl titles.
In the 24 hours after the Pats fell to the Tennessee Titans in the wild card round of the playoffs Saturday night, many in the media labeled the loss "the end of an era."
On Sunday, football fans around Manchester were a bit more optimistic about their team's chances next season and beyond.
"It's been a great run," said Ralph Wade, 65, of Manchester, at the Thirsty Moose Taphouse on Elm Street. "I thought they would pull it out, and have a shot against Kansas City. There's going to be some rebuilding. It's just disappointing ... you just don't want to see it end this way."
"I'm glad it ended last night, honestly, because I don't want to see how bad we would have played against the Chiefs and the Ravens," said Omri Alpuche, 24, of Lynn, Mass., at the Thirsty Moose. "I think the Ravens are playing as best as you can, and the Chiefs, I think their offense is better than last year and our defense couldn't keep up with them. I don't think we would have been in the Super Bowl."
At Billy's Sports Bar & Grill on Tarrytown Road in Manchester, fans taking in a game between New Orleans and Minnesota were a bit more somber. Most fans declined to comment on their feelings following the Patriots loss, with one man summing up his mood in a single word.
At Shoppers Pub + Eatery at Indian Head on Lake Avenue in Manchester, John Deltona of Manchester said New England's loss was due to a lack of preparation the week prior against Miami.
"They got fat and happy over the Christmas break, and altered the practice schedule," said Deltona. "Some people work on Christmas. They should have, too. They didn't practice as much, and they weren't ready for the Dolphins. They never should have been playing this week."
Patriots quarterback Tom Brady threw an interception that was returned for a touchdown to end the game against the Titans Saturday. The team has not renewed his contract, which expires at the end of this season, raising questions over whether the future Hall of Famer could retire or join another team next year.
Fans in Manchester said they believe Brady will be back in a Patriots uniform next season.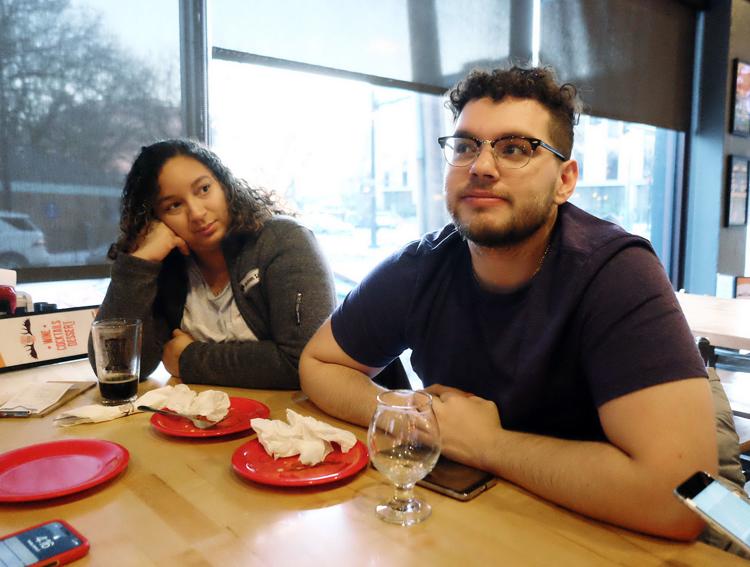 'I don't think he's done here, but I think there's going to be a huge shakeup in this team," said Alpuche.
Wade said if he were "a betting man," he likes the odds Brady will be back in New England.
"Would I put money on him being here? I think I would," said Wade. "I have no clues as to what he'll do, but I don't think he wants to go out this way."
At Shoppers Pub, Blake Harvey of Salem, a New York Jets fan, said he wasn't exactly sad to see the defending champions fall.
"Non-Patriots fans are celebrating that the dynasty is over, and our teams may actually have a chance now," said Harvey.