A tropical storm in Texas last month washed away a memorial to James and Michelle Butler, the Rumney couple killed on South Padre Island in 2019.
Robert Algeo said he had been taking care of the simple beach memorial to the Butlers — a pair of wooden crosses and American flags hung on Algeo's old fishing poles.
He never met the couple when they were in Texas, parked at a free beach campsite for a few days as they made their way to Florida. The Butlers had been traveling the country by RV, working temporary jobs as they went.
"We were just shocked that a couple camping on our beach, that they would be murdered. It was awful," Algeo said. "It was an anomaly for our tight beach community, for a visiting couple, respectful people, get murdered. We're still aware of it."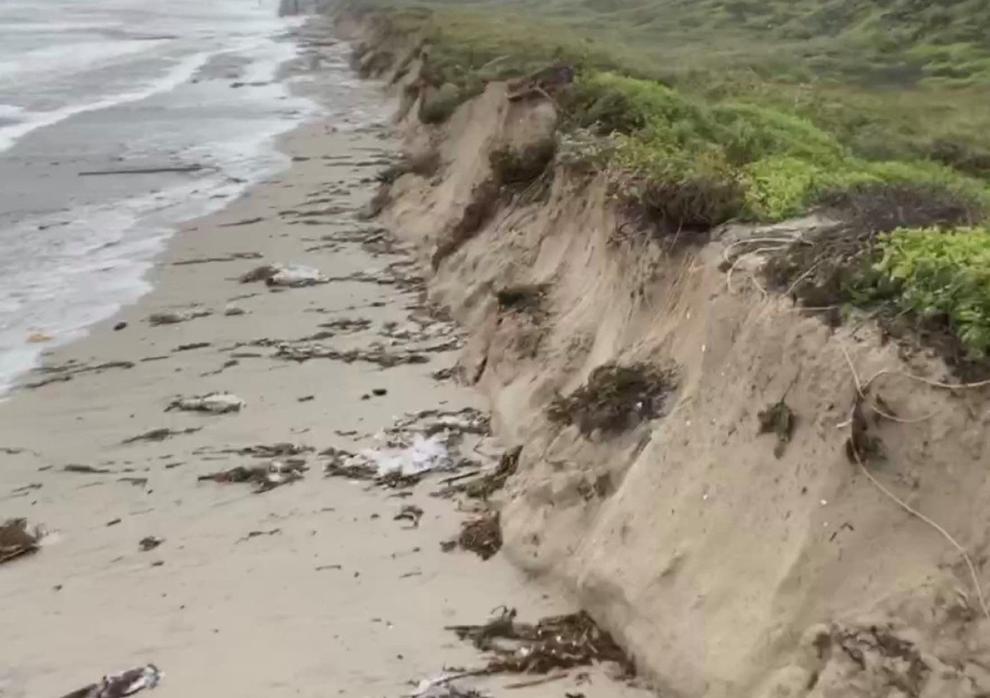 "They ran into the exact polar opposite of themselves, they ran into two of the worst people in the world," Algeo said, referring to the two people who have been charged with stealing the Butlers' truck and RV.
Adam Curtis Williams and Amanda Noverr, were indicted in January on charges of felony theft and tampering with evidence.
Law enforcement is still investigating the Butlers' deaths, said Kleberg County, Texas District Attorney John T. Hubert, still waiting for pieces of evidence to be tested for DNA in the crime lab. The crime lab faced lengthy backlogs even before the pandemic, Hubert said. Once the investigation is complete, the two could face more charges.
Algeo said after he heard about the couple's disappearance, he felt a certain kinship with James Butler. Algeo spent 30 years flying search-and-rescue missions in the Coast Guard, and Butler was an air traffic controller in the Navy.
"He deserved my respect, and our respect down here," Algeo said. A friend had set up a pair of wooden crosses and Algeo added flags. Though he had never met the Butlers, Algeo took on the job of keeping up the beach memorial. He said he had replaced about 15 flags at the memorial, and kept the area neat.
"That's all over now, because the hurricane wiped it out," Algeo said. He's not sure if he will re-establish the memorial. Maybe it's time for the site to go back to nature, he said.