"H ello, my name is Matt Rhoades. Please write back. Salem, N.H. 35 Colleen Drive. USA."
That's the message a vacationing family on the Scottish island of North Uist discovered inside a bottle earlier this week. The bottle had traveled across 2,833 miles of ocean — in 21 years.
But thanks to social media, it only took about four hours to find its sender.
Rhoades was a 13-year-old vacationing in Wells, Maine, in 1998 when he decided to write the letter, roll it up, seal it inside a plastic bottle and toss it into the Atlantic Ocean at Moody Beach.
"That was the first summer we stayed there almost the entire summer. It was my step-dad's idea," Rhoades said this week. "So we rented a house and we stayed there that whole summer."
He has fond memories living at the beach, playing with his sister Kathleen and surfing with his friend Sean Sweeney.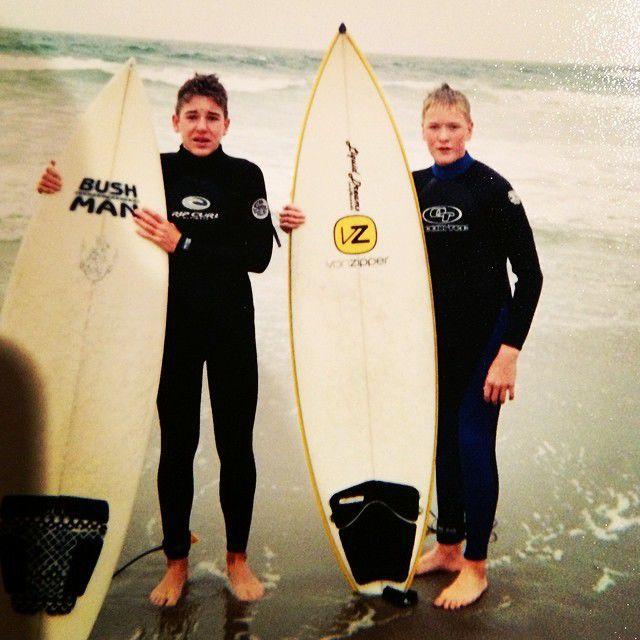 While Rhoades doesn't remember the moment he wrote the letter and surrendered it to the waves, he suspects he got the idea from a kids' movie.
"I really didn't put that much thought into it, I don't think," Rhoades said.
On Monday June 8, photographer Mike Bolam tweeted about the discovery of Rhoades' bottle on the Outer Hebridean island of North Uist with photos of his children holding up the bottle and letter, in the hopes of tracking down Rhoades.
"#MessageinaBottle Hey Twitter, do you think we can we let young Matt Rhoades from #ColleenDrive #Salem #NH USA know his message in a bottle has been found on the other side of the Atlantic Ocean on the Island of #NorthUist off the North West coast of Scotland #OuterHebrides," Bolam wrote at 12:21 p.m. Eastern Time.
Rhoades saw the tweet and recognized the handwriting and his childhood address. At 4:37 p.m., he replied to the tweet: "This is wild! Yes that is 100% my handwriting and former address."
"Young" Matt Rhoades is now 34, lives in Newburyport, Mass. and teaches guitar and music production at The Musical Suite in Newburyport. He is also a vocalist in a metal band called And Then There Were None.
When his phone first started blowing up with Twitter notifications Monday, he thought it was spam.
"Someone had tagged me in it and I saw a bunch of notifications on Twitter when I was about to go in to teach," Rhoades said.
But when he saw the photos Bolam shared, he knew it was real. In that moment, he had a flood of memories from that time in his life, as though unscrewing the bottle was like unearthing a time capsule. He remembered how he was into music then, but hadn't started creating any yet.
"I'm still in shock," Rhoades said.
His mom and sister phoned him excitedly, and a reporter in the United Kingdom reached out for a story that was published in the Scottish Daily Mail.
Rhoades said the experience has led him to reflect on his music career, which took off when EMI published his band's album, "Who Speaks for Planet Earth." The band toured for a while, and then took a break after 2010.
Rhoades said the band started back up last year, and they plan to release a new single called "Dead 3000" at the end of the month, in the hopes that their album of the same name will be picked up by a record company. People will be able to listen to it at Facebook.com/attwn.
He said the song is about government for the people and pushing back against large corporate interests.
But the return of a message from young Matt that spanned thousands of miles and two decades, may be fodder for a future song he has yet to write.
"It definitely has got me inspired to some degree, honestly," Rhoades said.