DERRY — Miss New Hampshire is leaving for Miss America 2020 on Thursday and says she is excited to represent the Granite State as the scholarship competition moves to Mohegan Sun Casino in Connecticut.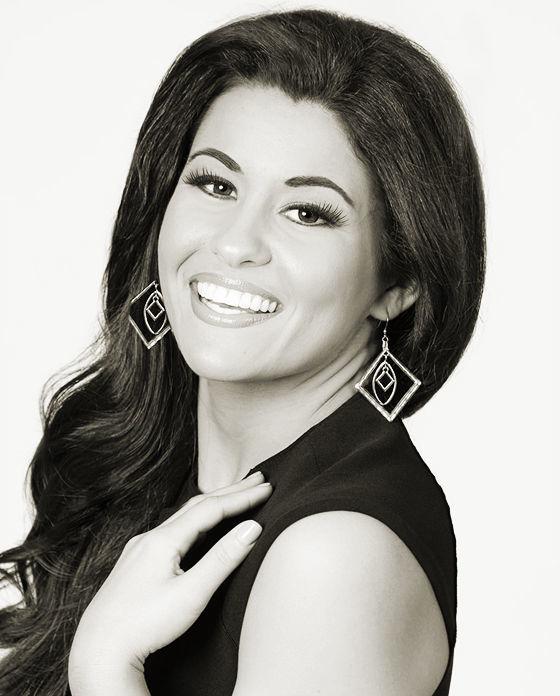 Miss New Hampshire is encouraging more young women to join the scholarship sisterhood.
DERRY — Miss America 2.0 is moving to a new city and the reigning Miss New Hampshire says th…
After being named first runner-up for three years in a row, Sarah Tubbs finally took home the Miss New Hampshire crown.
Organizers announced in July they would be moving from Atlantic City, N.J., and that NBC-TV would be handling the broadcast instead of ABC-TV.
The move is one small part of the transformation that Miss America 2.0 has been undergoing in the past few years. Last year's competition eliminated the physical fitness/swimsuit category.
This year, there will be no evening gown category.
Instead, 50% of preliminary competition scoring will be dedicated to the talent competition, 20% will be based on a private interview with the judges, 15% will be allotted to on-stage interview and the remaining 15% will be used to score the contestants' social impact pitch.
The final candidates will give it their all in a "Pitch for the Job" that will be used to determine their placement during the last night of competition.
Miss New Hampshire Sarah Tubbs, of Sandown, said representing New Hampshire has prepared her for all that talking.
"There are always people to talk to who provide different viewpoints and challenge me to support my own opinions. People keep me on my toes with the multitude of questions they come up with candidly, whether it's about politics, the Miss America Organization or my life experience," Tubbs said.
Tubbs, a lifelong dancer, is planning to perform a jazz routine to "Believe" by Cher at Miss America.
"I am so grateful for the staff at Melissa Hoffman's Dance Center who have been preparing me for the talent portion of the competition this year. I have been at the studio at least once a week for the past couple of months either taking technique classes or working one-on-one with my choreographer," Tubbs said.
Tubbs debuted her Miss America wardrobe options last month during a send-off celebration at Zorvino Vineyard in Sandown but would not reveal last week which one she plans to wear, saying those who are curious will have to tune in to NBC on Dec. 19.
Since being crowned Miss New Hampshire in April, Tubbs says she has been putting her marketing and management degree from the University of New Hampshire to good use.
Tubbs has encouraged more young women to join the scholarship sisterhood, sharing her own story of how she went from working as a server at Applebee's in Epping to earning $57,000 to pay for college through Miss New Hampshire.
Tubbs, who graduated from UNH in 2016, is now college-debt-free.
"On top of preparing for Miss America, being Miss New Hampshire is truly a full-time, service-oriented job," Tubbs said.
Of course, there is still time for fun. Tubbs was at the Macy's Thanksgiving Day Parade with the Miss America Class of 2020 and they were briefly featured during NBC's coverage of the annual event in New York City.
Miss America 2.0 President and CEO Regina Hopper says that the changes to the competition this year will highlight the important role Miss America plays.
"The new format is interactive, challenging and exciting and is meant to allow the judges, and the audience, to see who these incredibly smart and talented young women are. Miss America 2.0 is about a young woman competing for a job," Hopper said in a statement.
"When the winner is selected you will know her, why she won and what she will do with her job this next year," Hopper said.
Nia Franklin of New York, an opera singer, won the title of Miss America 2019 in September of 2018. She used her year of service to advocate for bringing arts education to disadvantaged youth.
Last month, competition officials announced their star-studded production team for Miss America 2020.
Emmy-nominated Director Sandra Restrepo is known for her work on the first live televised musical performance of "Hamilton" and directing over 250 episodes of "Jimmy Kimmel Live!" She will be taking the helm as the first female director of Miss America in over 15 years.
Also joining the team this year is Meredith McGinn as co-executive producer. McGinn is senior vice president of NBC-owned COZI TV, LX news, and LX.TV, which creates specials for the Golden Globes, the Rose Parade and the Emmys.
The public will be able to attend several of the week's events at Mohegan Sun for free. The candidates will make an appearance at 5 p.m. on Dec. 12, there will be a Miss America autograph session at 6:30 p.m. on Dec. 17, and a Miss America red carpet event is scheduled for 6 p.m. on Dec. 19.
Preliminary nights of competition are Dec. 15 and 16, starting at 7 p.m. each night at the Mohegan Sun Expo. Tickets are $75 to $100.
Miss America 2020 will be crowned on Dec. 19 after the final night of competition at Mohegan Sun Arena. Tickets are $100 to $250. The event begins at 8 p.m.