CONCORD — The legacy of the late Zech DeVits lives on as NHTI hosts its 17th Annual Wheelchair Basketball Benefit on Monday, Nov. 4, at 4 p.m. in the Goldie Crocker Wellness Center.
This year's event will feature four teams comprised of NHTI students, faculty, administrators and staff coordinated by athletic director Paul Hogan against four teams made up from members of the Concord Community.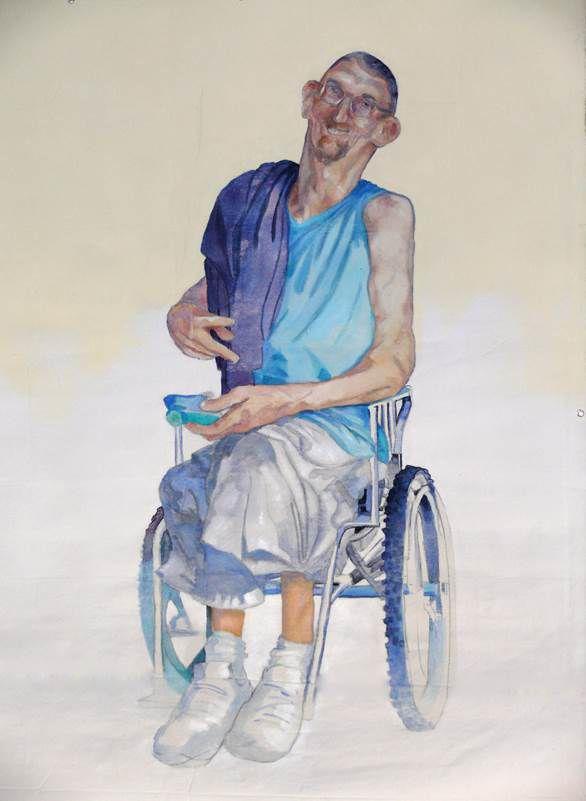 Zech DeVits, for whom the event is named, died at age 22 in 2005, just weeks before graduating from NHTI with an associate degree in addiction counseling.
DeVits was born with gigantism, a rare genetic condition that causes abnormal growth, and skeletal dysplasia. At 7 feet, 8 inches tall, DeVits had used a wheelchair since he was 6.
He became a beloved role model on the NHTI campus, with the first wheelchair benefit evolving as part of an education course project in which students raised funds to help refurbish Zech's wheelchair-accessible van.
The campus continues to hold the event in his memory, raising money to help other students with disabilities purchase assistive equipment.
Admission to this year's benefit is by donation (free for NHTI students).
Proceeds from the game and accompanying silent auction will be matched by the NHTI Student Senate to help purchase assistive technology for students with disabilities.