CONCORD — AARP is offering trivia events that will test people's knowledge about issues the organization hopes the next President and Congress will address, such as the high cost of prescription drugs, protecting Social Security and preserving and strengthening Medicare.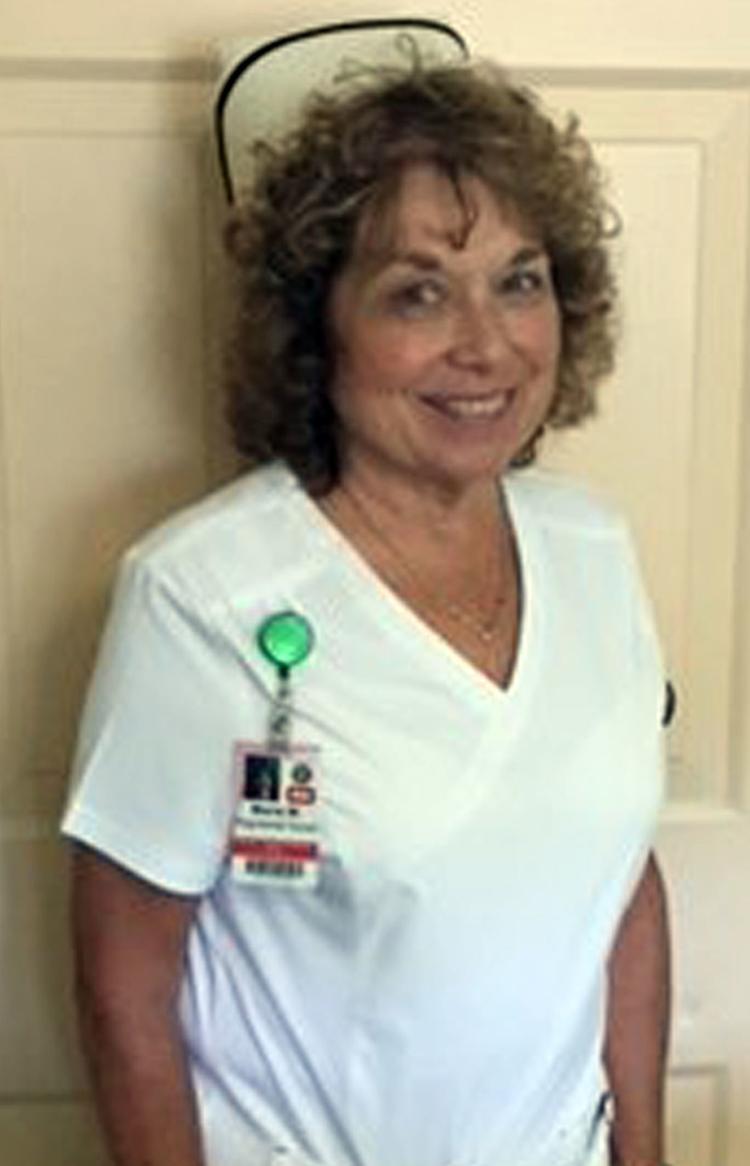 "Beverages, Bites & Myth Busters is not a boring academic test, but a fun, lively trivia game which marries happy hour with education," AARP wrote in a news release.
The events will include treats, one free drink and a chance to win prizes.
The trivia sessions, scheduled for 5:30 to 7 p.m. in six communities, are free but preregistration is required at https://aarp.cvent.com/BBB as space is limited.
Here's where you'll find them:
Keene: Friday, Nov. 1, Keene Country Club, 755 W. Hill Road.
Hanover: Wednesday, Nov. 6, Hanover Inn, 2 Wheelock St.
Whitefield: Thursday, Nov. 7, Mountain View Grand Resort, 101 Mountain View Road.
Concord: Saturday, Nov. 16, Beaver Meadow Golf Course, 1 Beaver Meadow Drive.
North Hampton: Monday, Nov. 18, Throwback Brewery, 7 Hobbs Road,
Manchester: Tuesday, Nov. 19, Great North Aleworks, 1050 Holt Ave., No 14.
Help with Medicare enrollment available at Cashin senior center
MANCHESTER — Volunteers will be available at the William B. Cashin Senior Activity Center, 151 Douglas St., every Thursday from Oct. 24 to Nov. 21 to help seniors with Medicare open enrollment.
The volunteers will be at the center from 1 to 4 p.m. to assist people with selecting a Medicare Part D plan that could be more economical for their prescription drug needs. To schedule an appointment, call ServiceLink at 644-2240.
Anthem Blue Cross/Blue Shield will present a Medicare annual enrollment seminar at 1 p.m. Monday, Oct. 28, that will focus on its MediBlue plans. Presenter Joanne Sherwood also will answer all Medicare and supplement questions after the seminar. Refreshments will be served. To attend, sign up at the center's front desk or call 624-6533.
A free series of workshops offered through the UNH Cooperative Extension Nutrition Connections Program is underway at the center. Each workshop will discuss a different nutrition topic. The topic for the workshop at 1 p.m. Thursday, Nov. 7, will be "Great Grain Discoveries." This lesson will help people understand what whole grains are and why they are beneficial for good health. A whole-grain snack will be provided by extension teacher Heidi Bennett. To attend, sign up at the front desk or call 624-6533.
Free hearing screenings sponsored by Affordable Hearing are offered every month. Hearing aid cleanings and minor repairs also may be performed. To reserve a spot, sign up at the front desk or call 624-6533 .
The Visiting Nurse Association of Manchester & Southern New Hampshire offers foot care clinics each month to center members. For a $30 fee, services includes a foot soak, trim and file of nails, assessment of general foot health, foot care education and a referral to physicians when necessary. Diabetic patients who take anticoagulants or who have peripheral vascular disease must have a note from their physician. To become a member, stop by the center weekdays between 8:30 a.m. and 4 p.m. to fill out a membership card and show proof of address. To schedule a foot care clinic appointment, call the VNA at 622-3781.
The center's bridge group, which meets at noon Mondays and Thursdays, is looking for more players. Anyone interested in playing is invited to join in.
Other ongoing activities include a knit and crochet group, free computer classes, an acrylic painting class ($10 per class) and tai chi and qi gong classes ($5 per class).
Plymouth senior center plans Halloween activities
PLYMOUTH — Halloween activities are on the schedule next week at Plymouth Regional Senior Center, 8 Depot St.
National Candy Corn Day is Wednesday, Oct. 30. Seniors are invited to guess the number of candy corn in a jug beginning today at the center's front desk.
A Halloween party is planned Thursday, Oct. 31, complete with a costume parade. Rick and Maria will entertain from 11 a.m. to 1 p.m.
Seniors facing Medicare open enrollment, which is from Oct. 15 to Dec. 7, can get their Medicare prescription drug plan reviewed through ServiceLink, which reminds seniors that plans can change premiums, the drugs they cover and deductibles. For more information or an apointment, call ServiceLink at 444-4498.
The center's book group meets the first Tuesday of every month, but anyone interested must sign up a month in advance to get and read a copy of the book.
Reiki is coming back to the center. A signup sheet for November appointments is available at the front desk.
Ongoing activities at the center include the RSVP Bone Builders exercise program, tai chi, dao yi, gentle yoga and chair yoga classes, a wood carvers group, country line dancing, a Crazy Quilting group, cribbage, bridge, pool and bowling at FunSpot.
Newport senior center schedules holiday craft fair and bake sale
NEWPORT — The Newport Senior Center, 76 S. Main St., will host its first holiday craft fair and bake sale from 9 a.m. to 2 p.m. Saturday, Nov. 9. The fundraiser also will give the public a chance to see the center's new look. Admission is free.
Sullivan County Nutrition Services will be baking up a storm to help raise money to support the center's nutrition and transportation programs. SCNS is taking orders for the homemade sweet breads, including banana and pumpkin, until Saturday, Nov. 16. The bread will be available for pickup on Thursday and Friday, Nov. 20 and 21. The cost is $5 per loaf, and an order sheet is at front desk.
Tuesday, Nov. 5, is meeting day at the center. The board of directors will meet at 10 a.m. A senior meeting for members only is scheduled for 12:15 to 12:45 p.m.
A blood pressure and blood sugar clinic conducted by the Lake Sunapee VNA also is planned Nov. 5, from 10:45 a.m. to noon.
A Strength, Balance and Flexibility class also is scheduled for Nov. 5, from 9:30 to 10:30 a.m.
James and Pam Grace entertain with music at 11 a.m. Wednesdays and Fridays. Other ongoing activities include pitch, line dancing, bowling at Maple Lanes in Claremont, Weight Watchers meetings, bingo, tai chi and cribbage. The center has a 50/50 drawing at 11:50 a.m. Fridays. Tickets, which are $1, may be purchased throughout the week.
Hearing loss technology focus of program at Chapin Senior Center
NEW LONDON — Joan Marcoux, a communication access specialist with the Department of Health and Human Services, will discuss the newest technology for people with hearing loss during a presentation at the Chapin Senior Center, 37 Pleasant St., at 1 p.m. Tuesday, Oct. 29.
There will be a hands-on demonstration of assistive listening devices, phone and doorbell signalers, phones with captioning services and more. To attend, register by calling the Kearsarge Council on Aging at 526-6368.
Wayne Blanchard from Merrimack County ServiceLink will be available most Friday mornings to review Medicare prescription plans and/or Medicare Advantage plans and make any potential changes if needed for Medicare open enrollment. For an appointment, call Blanchard at 228-6625 ext. 1200.
The next Movie & Pizza Matinee at noon Tuesday will feature the film "The Upside." To sign up, call the Kearsarge COA at 526-6368.
A group will make a road trip to Newick's Lobster House in Concord on Thursday. The center notes that the date was changed. The COA will cover the cost of the bus; participants are responsible for the cost of meals. To reserve a seat on the bus, which will depart at 11:15 a.m., register with the center.
The Caregiver Support and Discussion Group will meet at 1 p.m. Thursday. This is a peer-led group to share tips, strategies and advice from those experiencing the same challenges and rewards. This is a walk-in program.
Linda Luck of Lady Luck Healing Therapies will be at the center from 10 a.m. to 3 p.m. Tuesday for Shamballa reiki sessions. To see if any appointments remain, call the COA. The cost is $15 for a 15-minute session.
The VNA will provide a foot care clinic from 9:30 a.m. to 1 p.m. Fridays, Nov. 1 and 8. The cost is $25. To schedule an appointment, call the COA. A walk-in blood pressure clinic is set for 9:30 a.m. Monday, Nov. 4.
The center's Morning Book Group will discuss "The Immortalists" by Chloe Benjamin when it meets at 9:30 a.m. Tuesday, Nov. 12. To obtain the book, call the COA.
Alzheimer's awareness talk planned at Littleton center
LITTLETON — Littleton Area Senior Center, 77 Riverglen Lane, will host an Alzheimer's awareness presentation at 1 p.m. Thursday by Chrissy Avila of the Lafayette Center in Franconia.
The center will join in the fun during the Gathering of the Jack O'Lanterns event Saturday, hosting a bake sale from 5 to 8 p.m. and selling raffle tickets for a chance to win $100 worth of scratch tickets. The Rotary Club also will be at the center selling hot food and other items.
The book club will meet at 1 p.m. Tuesday, Oct. 29.
A Halloween party and buffet is set for Thursday, Oct. 31. Costumes are encouraged but not mandatory. George Mitchell will host a Halloween-themed Wheel of Fortune event after the buffet. Drop-ins are welcome, but the center would prefer people to sign up for the game.
A new support group for people experiencing grief started Oct. 10 and will continue meeting at 1 p.m. Thursdays.
The Tri County CAP Fuel Assistance Program is processing applications for fuel assistance at the center. To make an appointment, call Jill at 968-3560.
Send text and photos for Seniors News to family@unionleader.com or to Union Leader, P.O. Box 9555, Manchester, NH 03108-9555. Attn: Barbara Anderson.