Dr. William "Ed" Kois, the whistleblower who led the charge exposing substandard care at New Hampshire's veterans medical center in Manchester, was remembered Wednesday by colleagues, friends, and federal officials for being a tireless "advocate of change."
Kois, 62, died Tuesday night in a single-car crash on Interstate 95 in Hampton.
Kois, who lived in Newburyport, Mass., was the lead whistleblower behind a report of conditions at the Manchester VA Medical Center that led to the removal of two top administrators in 2017.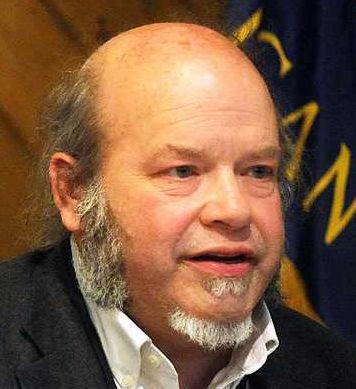 State police say Kois was traveling southbound in a 2013 Porsche Cayenne when the car went off the roadway just before the Taylor River and continued onto the grassy median near the Hampton Falls town line just before 4:30 p.m. According to police, the car traveled another 40 yards in the median before it hit a metal guardrail.
Kois was transported to Portsmouth Regional Hospital, where he was pronounced dead. State police believe Kois may have suffered a medical issue prior to the crash.
Manchester VA Director Al Montoya issued a statement on the center's Facebook page praising Kois' dedication to his patients.
"Dr. Kois was a key member of the Manchester VAMC family, and his dedication to the patients was an integral part of our success," said Montoya in a statement. "Dr. Kois improved care for veterans through his advocacy, collaboration and innovation. He was incredibly passionate about the care he provided to our Nation's heroes and he will truly be missed. Our thoughts are with Dr. Kois' family during this difficult time."
Dr. Stewart Levenson, the former director of medicine and an 18-year veteran of the Manchester VA who along with Kois became leaders of the whistleblowers at the Queen City facility, praised Kois as a "wonderful man and a good friend."
"He wanted to do what was right, regardless of the personal cost," said Levenson. "That's why he became a whistleblower. He always put his patients first, was always ready to put others before himself. He always gave of himself. Someone like Bill Kois doesn't come along every day."
Kois, who directed the center's spinal cord program, was one of the first people to draw attention to insufficient care at the Manchester VA Medical Center.
Kois claimed nearly 100 veterans became disabled and paralyzed due to substandard care and neglect at the Manchester VA hospital. Kois said in many cases what became crippling conditions for patients could have been prevented with surgery.
The whistleblowers described a fly-infested operating room, surgical instruments that weren't always sterilized, and patients whose conditions were ignored or weren't treated properly.
The Office of the Special Counsel, a federal whistleblower agency, found "substantial likelihood" the allegations were true and ordered an investigation. U.S. Secretary of Veterans Affairs David Shulkin immediately removed two hospital administrators and initiated a "top-to-bottom" review of the facility and the accusations.
U.S. Rep. Chris Pappas, D-NH, serves on the House Veterans Committee. During a hearing on June 25 he praised Kois' efforts to call attention to problems.
"At the Manchester VA Medical Center in my district, Dr. Ed Kois and his colleagues saw serious health problems threatening the health of veterans," said Pappas. "At first, he went to his supervisors, but Dr. Kois was ignored. He continued pressing these issues to higher and higher authorities within VA. He was still ignored. Finally, he went to the Boston Globe's investigative journalism team and to Congress, and finally, VA took his allegations seriously and began working to address the patient safety and quality of care concerns that Dr. Kois and his colleagues identified."
On Wednesday, Pappas issued a statement mourning Kois' passing.
"Dr. Kois was dedicated to providing care to our veterans and we owe him a debt of gratitude," said Pappas in a statement. "It was this dedication that led him to speak out publicly on the issues he witnessed at the Manchester VA Medical Center and become an advocate for change — a necessary effort he sparked that remains ongoing."
Other members of the state's congressional delegation also issued statements offering condolences to Kois family..
"Dr. Kois was relentless in working to ensure that New Hampshire veterans receive the highest quality care, and I am very grateful for his efforts," said Sen. Maggie Hassan. "While the Manchester VA Medical Center will not be the same without him, we must all continue his work to ensure that the VA lives up to the promises we have made to our veterans and their families."
"In my time working with Dr. Kois, I was struck by his passion and dedication to ensuring Granite State veterans receive the care and services they deserve," said U.S. Rep. Annie Kuster.
"Ed devoted his career to caring for veterans and was passionate about improving their health and wellbeing," said Sen. Jeanne Shaheen. "His compassion and conscience compelled him to raise awareness of unacceptable conditions at the Manchester VA, which continues to drive important changes to the delivery of care in Manchester."
The State Veterans Advisory Committee issued a statement Wednesday calling Kois the "face of the whistleblowers at VAMC Manchester" and an "ardent advocate for veteran patient care."
"His genuine interest in patient safety and quality of care were a catalyst for the changes made at VA Manchester and other VA centers in the network," said committee members in a statement. "He will be missed by colleagues and patients alike."
Several of Kois' patients mourned his passing on social media.
"Our veterans have lost a great warrior and compassionate doctor," said Melinda Simms on Facebook. "He was the first doctor at the VA to see my medical need and acted on it."
"So thankful for all he did to make the Manchester VA a better place for my husband," said Linda Collier on Facebook.
"I'm in tears," wrote Karen Maitland on Facebook. "Dr. Kois was the key to my recovery from an auto accident years ago. He did so much good in his short time here."