LEBANON — Agents with United States Customs and Border Protection were stopping cars on Interstate 89 on Thursday in an apparent check for people in the country illegally.
The agency has been active in the Upper Valley area, detaining 17 people in and around Lebanon last month. It's not known if anyone was detained Thursday. Representatives for the agency could not be reached Thursday.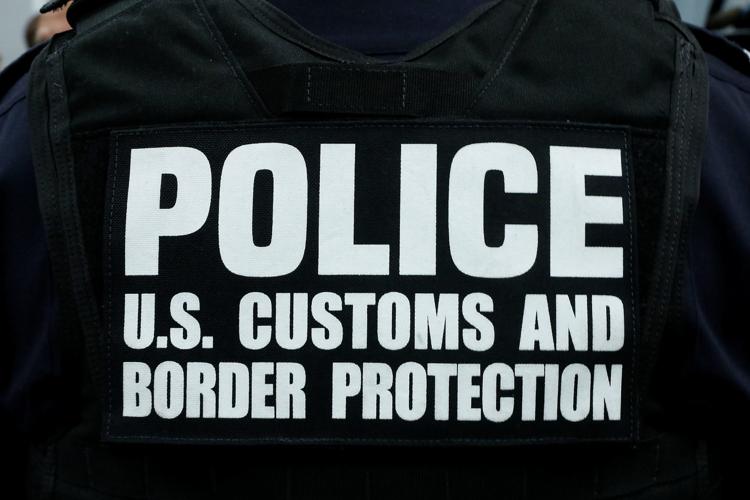 The checkpoint was located between exits 18 and 19, close to both Dartmouth College in Hanover, and the Dartmouth-Hitchcock Medical Center in Lebanon. It was not, however, close to the actual border, according to Gilles Bissonnette, legal director at the ACLU of New Hampshire.
"We have not yet heard from CBP whether any arrests were made at the checkpoint," Bissonnette said. "Though CBP views all of New Hampshire as being within the border zone, Lebanon is nearly 100 miles from the border. It is by no means considered a border town. We will continue to investigate how this checkpoint was conducted."
The August detention came as part of targeted raids throughout the region, but there have been checkpoints in recent months.
In June, a checkpoint on Interstate 93 yielded no arrests, but drew criticism from the ACLU of New Hampshire.
"We are deeply disappointed to see checkpoints occurring anywhere in New Hampshire," Bissonnette said. "They cause unnecessary delays and are a tax on time, as well as create a police state where law enforcement seize people without any suspicion that a crime has been committed."
In 2017, four people were detained during an immigration checkpoint held on Interstate 93 near Woodstock, about 90 miles from the border.
The ACLU of New Hampshire aided the defendants and took the government to court. Last year, Grafton Superior Court Judge Thomas Rappa ruled for the men who were detained, finding that the checkpoint represented a violation of the New Hampshire Constitution.
"These checkpoints are against our core values of liberty in New Hampshire," Bissonnette said.
Last month, Rep. Ann Kuster, D-N.H., co-sponsored legislation to narrow the area where border patrol can set up checkpoints from 100 miles from the border to 25 miles.