FRANKLIN — Standing in the sanctuary at the Episcopal Mission of Franklin, the Rev. Kate Harmon Siberine recounts how a few months ago the building had been closed — doors locked, the structure empty.
But like the city it calls home, the church is enjoying a rebirth and has again become a place for people to gather, worship and foster a Christian community.
"This building has always been about feeding people — body and spirit," Harmon Siberine said.
Originally known as Saint Jude's Episcopal Church, it experienced the same downward trajectory as Franklin after the closure of the paper and wool mills that were once the mainstay of the local economy.
A stained-glass window of Saint Jude, the patron saint of lost causes, has watched faithfully over the altar since the church was built in the 19th century, Harmon Siberine said. Over her shoulder — looking from the back window — is the second saint of the local mission, Saint Tabitha.
Known for serving the most vulnerable in the community, especially orphans and widows, St. Tabitha died unexpectedly in the midst of her ministry. But so great was her service, Harmon Siberine said, that Saint Peter raised her from the dead as a sign of the power of God's resurrection.
"Signs of God's resurrection are all around us here in the city of Franklin, because for all its struggles Franklin is a community of tremendous hope, love and courage, with dedicated faith communities, teachers, police, fire and city officials as well as local business owners and nonprofit leaders who together are championing everything from a downtown whitewater park to a comfort dog program that supports children in crisis," Harmon Siberine said.
As a nod to the saint, Tabitha's Table Dinner Church is held every Tuesday at 6 p.m. Participants gather to cook and share a sacred meal, just as the first followers of Jesus did, Harmon Siberine said.
"We gather around the dinner table to eat, share communion, explore scripture, offer prayers and sing together," she said.
On Thursdays, lunchtime lessons are offered in a half-hour session of worship in the historic sanctuary with a bag lunch and fellowship, an ideal time for people who work weekends to make a spiritual connection mid-week and mid-day.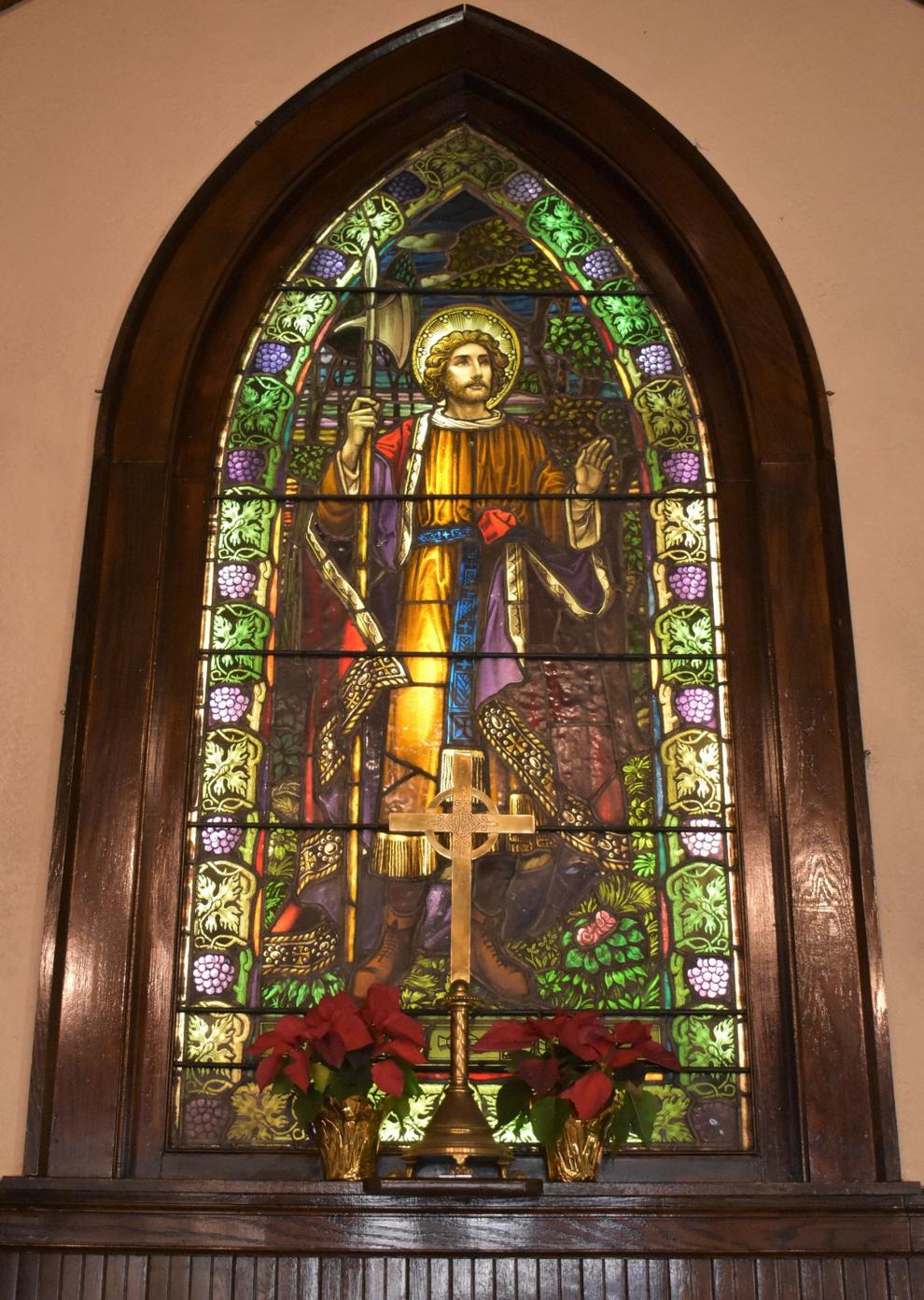 While the Franklin Mission may be the poster child for renewal, the Episcopal Church of New Hampshire has recognized the changing needs of congregations and is launching a school dedicated to educating priests and licensed lay ministers.
The Rev. Kelly Sundberg Seaman of Rumney has been named dean of the School for Ministry, which will be based at Trinity Episcopal Church in Tilton.
Churches increasingly are moving to a model of ministry that sees pastors who work full-time in other jobs, said Tina Pickering, canon for Ministry Development in the Episcopal Church of New Hampshire.
"This model involves the entire congregation and even the larger community in ministry rather than the traditional top-down approach of ministry, exclusively through a full-time priest."
"Choosing this vision ... is not about solving a budget problem, it's not about saying we can only afford half a priest," Sundberg Seaman said.
One of the important voices in this approach has been Mark Eddington, bishop of the Episcopal churches in Europe, Sundberg Seaman said. While serving as a priest in Massachusetts, Eddington was a rector of a congregation and the director of an academic press, Sundberg Seaman said.
"He really understood that everything he was as a person — as a priest, as a scholar — he brought all that to his ministry, and in a really reciprocal way his congregation knew that ministry was not just the rector, the priest work, but all of their work. That the members of the congregational were called not just to be Sunday morning Christians and not just to be volunteers who kept a church running, but in the fullness of their lives, just like in the fullness of their priest's life, that they made Christian community happen," she said.
"That's why it's not just semantics to say this person is a bi-vocational priest, because it's about the whole system."
Even church buildings can serve two purposes, Sundberg Seaman said.
"It's not just about church on Sunday. It might be a feeding ministry, or a pre-school or an afternoon choir club. The Episcopal Church in Newport has a 4-H Club (that) meets there."
Students at the School for Ministry will meet one weekend a month at the Tilton church. In between, students read, view videos, follow online study guides and complete assignments on their own – depending on their individual schedules.
The school's curriculum will offer three general areas of study – Bible, church history and theology and ethics. The curriculum will be flexible enough to meet students' needs, she said. Sundberg Seaman said life circumstances often make it unrealistic for candidates to the priesthood and people called to become licensed lay ministers to attend an out-of-state seminary or school of theology full-time.
"The enthusiastic response to the proposal that we create a School for Ministry in New Hampshire has confirmed for me that this is a moment for the Holy Spirit," said Bishop A. Robert Hirschfeld.