Earlier this year Gov. Chris Sununu said legal sports betting would be available in New Hampshire before the 2020 Super Bowl. Now it appears New Hampshire will offer mobile sports betting to those 18 and older sooner than many expected.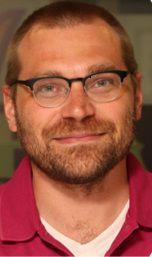 "DraftKings will be launching our digital sportsbook at some point during the day on Dec. 30," Boston-based DraftKings co-founder Matt Kalish told the New Hampshire Union Leader.
A Dec. 30 launch would allow those in New Hampshire to place bets on the NFL playoffs, which begin on Jan. 4.
Other than the New Hampshire Lottery product, which will be powered by Intralot, DraftKings will be the sole operator of mobile and retail betting in New Hampshire. Kalish, a Merrimack High School graduate, said retail betting will be offered in New Hampshire sometime in 2020.
Six New Hampshire cities have approved retail locations: Berlin, Claremont, Franklin, Laconia, Manchester and Somersworth. Retail locations will have people accepting wagers, and will provide betting kiosks as well.
"We don't have an exact date, but we're going to launch our first property in the first half of next year," Kalish said. "There's a handful of cities that have already approved it and so we're looking at the ones that have already been approved to make our determination where to enter.
"It's really no different except if you're a cash bettor (and) you want to transact in cash and hold a physical ticket. We think it could be a pretty good opportunity in New Hampshire to supplement the mobile with a healthy amount of retail, because there's a lot of customers who prefer to bet that way."
Kalish said creating an online sports betting account will be a short process and that an account can be created with as little as $5.
"It probably takes under two minutes to register for the sports betting account and then you can fund it and start playing," he said. "You can actually make bets as low as 10 cents on our sports betting platform, so it's very accessible. People who just want to try it out could come on and for 10 cents a bet can give it a shot.
"Lots and lots of people are using illegal, black-market sportsbooks. We want to do as good or better job serving the sports betting needs — just the day-in and day-out betting behavior. Really, I think what we add to that is a lot of protection and security for the customers. One example is withdrawals. If you want to withdraw money from DraftKings it's very fast. It takes a day, maybe, to get a withdrawal payment out. With the illegal offshore sports betting options sometimes it's three, four, six, eight weeks. It's a big hassle."
DraftKings will offer a variety of promotions to consumers when they sign up for a sports betting account. Kalish said those promotions will be made public when DraftKings officially launches mobile sports betting.
New Hampshire will receive 51% of gross gaming revenue from online sports betting, but Kailsh declined to make any revenue projections.
"To be honest we don't really know," he said. "It's a new market. It's very early days of sports betting, but I think the revenue generation for the state to put against education will be very strong. They're getting 51 percent of the revenue from the sportsbook, so I think that will be something that really fills the coffers in New Hampshire and we're going to do what we can to make that number as big as possible."
DraftKings is scheduled to announce the Dec. 30 launch during an event in Manchester. Sununu is among those expected to attend.
"I think the main point — and I try to make sure this is clear every time we launch — is DraftKings will be the first legal, regulated, safe-to-play sports betting option for consumers in New Hampshire," Kalish said. "I think really where we'll earn our keep is not just having an amazing platform with lots and lots of betting options, but also that end of the consumer experience like transacting with us. Being confident you can trust the platform knowing there's that oversight from the government and that they're monitoring the activity and they're making sure consumers are protected is really a big advantage for consumers."