With decades of complaints piling up about an unlicensed junkyard on Manchester's West Side, a veteran state representative wants the city to finally do something about it.
"The inaction is just driving me crazy," said Rep. Jane Beaulieu, who lives on South Main Street.
The lot — a combination of four lots — has entrances on both Cleveland and Blaine streets. A 10-foot-tall chain-link fence has padlocks and no-trespassing signs.
Cars, boats and RVs fill the lot. Beaulieu said she saw a woman she believes lives in a rundown camper on the property. Other junk includes couches, mattresses, tires and TVs.
The city's Neighborhood Enhancement Team visited the site last Wednesday.
The no-trespassing signs say, "Estate of Matthew Skwozinski — C.A. Russell, administrator." A phone number for Russell, a Concord attorney, has been disconnected. Skwozinski died in October 2019.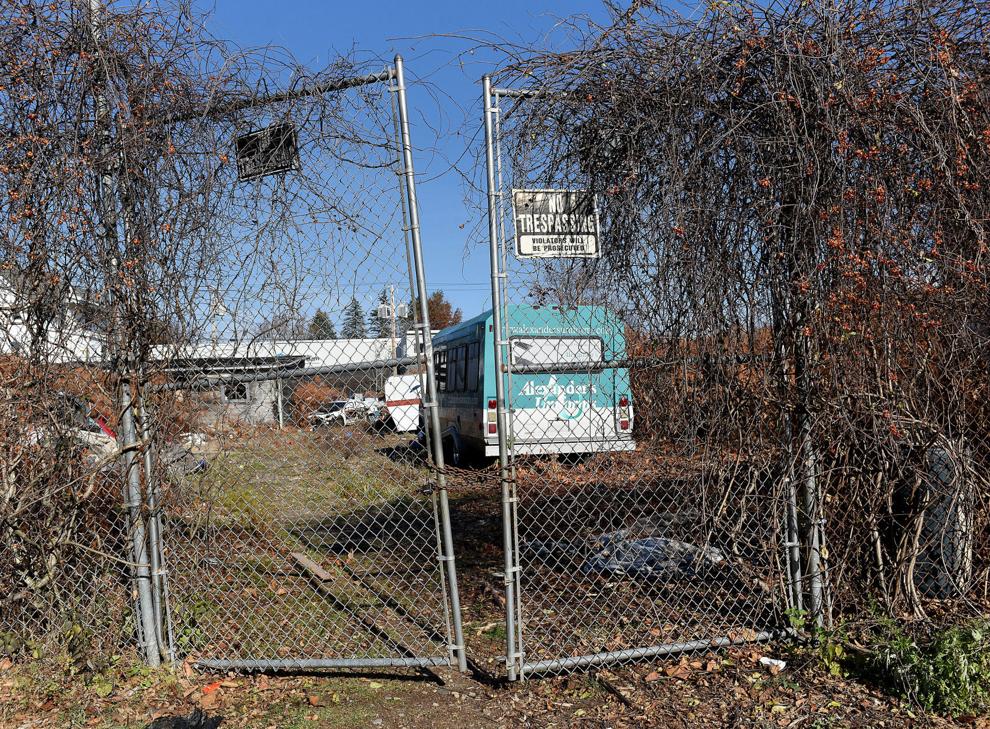 The four lots are listed for sale for $350,000 on Zillow.com. The property is zoned for commercial, industrial and residential uses.
A purchase and sale agreement was set to be signed several days before Skwozinski died, according to Adams.
Tax Collector Brenda Masewic Adams told Beaulieu via email that Russell is working with a buyer interested in building affordable housing. The city did not execute a tax deed in 2017 because of the liability surrounding contamination.
The property is considered contaminated based on water and soil sample results.
Reed Heath, a sales associate with Coldwell Banker Realty, said information on a potential sale and plans for the property are confidential.
Russell "was recently made aware of the vehicle abandonment/storage/junk and other issues occurring on the lot and is working with the auto repair shop to remove them," Adams wrote in her email.
If a sale doesn't go through, Beaulieu says the city should take the property and work with the state Department of Environmental Services to clean it up.
"It has to be cleaned up," she said. "They can't just lock the gates and let it sit for another 20 years."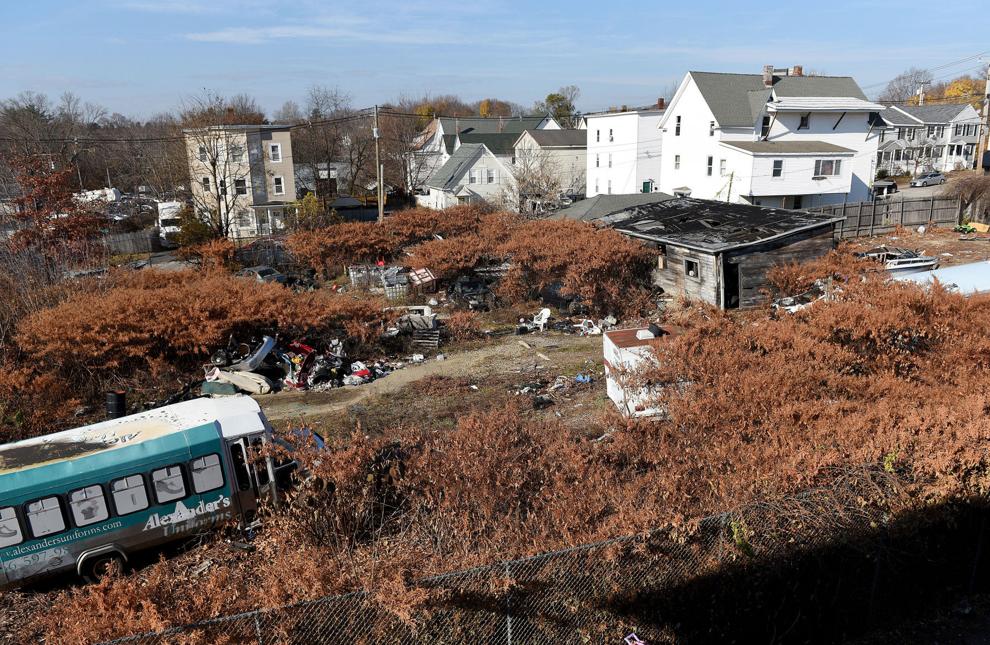 Beaulieu said she has worked with multiple mayors and city staff on the matter.
In 2019, Skwozinski owed about $350,000 in back taxes and bills.
Skwozinski was jailed at one point for not cleaning it up. The city had cleaned the property in the past only to have it fill up with junk again.
Roger Fontaine, a contractor whose business, Fern Lessard Inc., is in the neighborhood, isn't convinced a deal will be reached to sell the property anytime soon. The city has been fighting over the property since the 1970s, he said.
He estimated it would cost $1 million to clean up the contaminated land.
"He's been trying that for the past 20 years," Fontaine said of Skwozinski.
The property became worse after Skwozinski died. More materials started to clutter the lots, without anything being removed. Skwozinski used to sell old machinery and parts from the cars, Fontaine said.
"This is garbage, I mean real garbage," he said. "There are probably 100 tires in there. Mattresses, box springs, cars with no doors."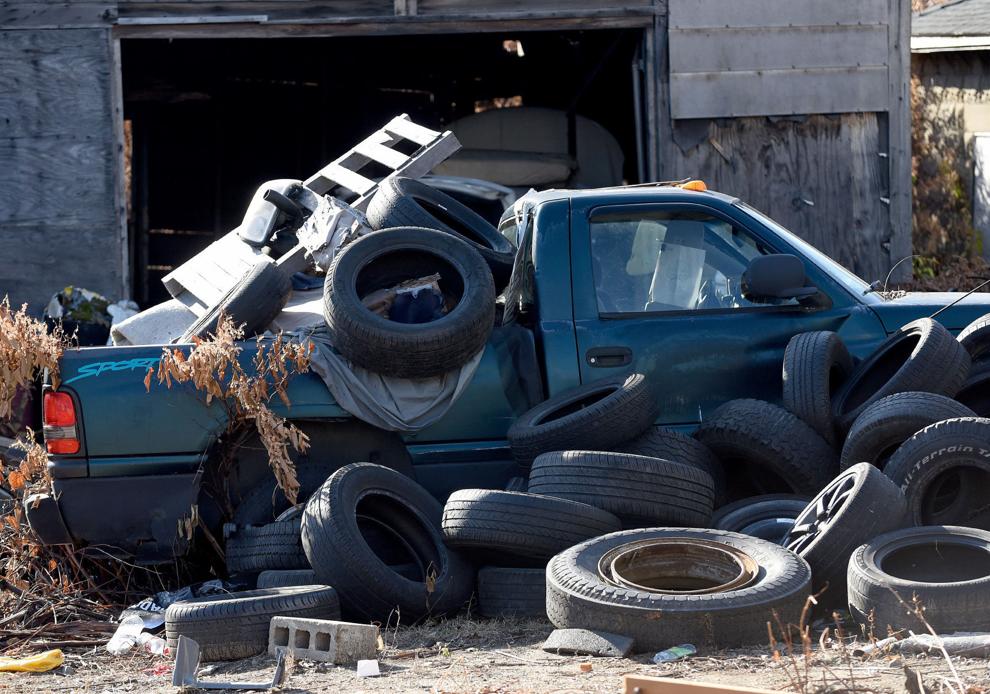 Homeless people try to camp out on the property but are often kicked out.
Beaulieu called the property not just an eyesore, but unsafe.
"I spoke with a neighbor living across the street about his assessment of the property. He said, 'I live in the ghetto, so what can I do about the problem? It was a ghetto before I moved here and I knew it,'" Beaulieu wrote in an email. "The rent is affordable and as soon as I can save enough money to buy a house I will be moving out of the city."
Beaulieu said DES will be able to assist with the cleanup and American Rescue Plan money could be used for the project.