Keene's Aria DiMezzo is the first transgender person to win the GOP's nomination for Cheshire County sheriff after running unopposed in Tuesday's primary.
DiMezzo, associated with the Free Keene movement of libertarian activists, said Friday she is looking forward to debating incumbent Sheriff Eli Rivera, the popular Democrat who is running for his fifth term.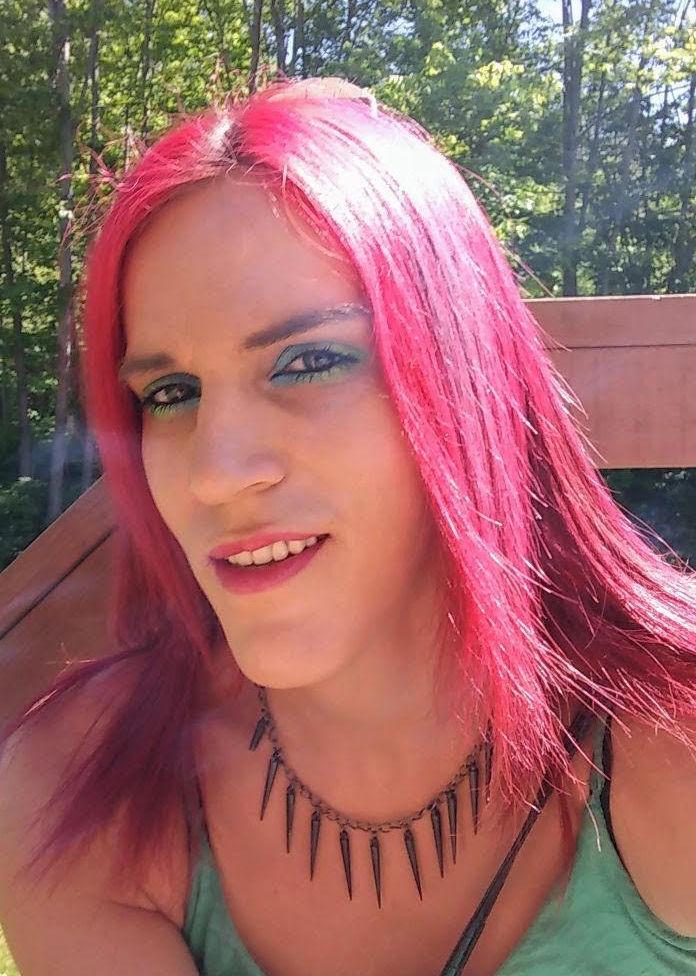 "I'm hoping he will debate me; that would be the highlight of this," she said.
DiMezzo first ran in 2018 as a libertarian against Rivera and longtime Republican candidate Earl Nelson, though she ran under her previous male name because she did not have her name legally changed in time for the 2018 ballot.
Nelson didn't run this year and DiMezzo seized the opportunity to run unopposed as a Republican. DiMezzo said she would like to run as a libertarian but that's not a realistic option in the current political environment.
"There's a lot of really strong libertarian candidates, and they do a really good job. Ultimately, the U.S. is a country with two parties and that isn't changing anytime soon."
DiMezzo might not fit conventional notions of a Republican candidate for county sheriff. She's opposed to the war on drugs, and does not want to enforce any crimes she claims are victimless, which include drug crimes, sex work, immigration violations, and even speeding violations.
"If there's no victim, there isn't a crime," she said. DiMezzo, founder of the Reformed Satanic Church, describes herself as an anarchist. She hosts an internet radio program where she is referred to as "She-Male." Her campaign slogan is "F--- the Police."
New Hampshire GOP Chairman Chris Ager declined comment on DiMezzo's candidacy when contacted on Friday. Holly Shulman, a Democratic Party spokeswoman, said Rivera is the best candidate for the job.
"Sheriff Rivera is doing an outstanding job and we fully expect that the voters of Cheshire County will continue to support him," Shulman said.
Free Keene started as an offshoot of the Libertarian Free State movement, whose original goal was to get 20,000 libertarian-leaning people from other parts of the country to move to New Hampshire. The Free State Project has since distanced itself from Free Keene.
Free Keene has spawned other candidates, like Nobody. Nobody, a convicted felon, changed his name from Rich Paul and ran unsuccessfully for governor in the Republican primary this year.