In his 33 years with the Brentwood Fire Department, Joe Bird has seen some busy times, but few compare with the alarming number of calls in recent weeks.
The department's fire chief said his crew usually responds to one or two house fires in town and assists on two to three fire calls in other towns over the course of a year.
Since late January, Brentwood firefighters have been to fires in several communities, including Exeter, Hampton, Raymond and Stratham.
Over the past week, they have responded to a house fire in their own town and fires in neighboring Fremont and Kingston.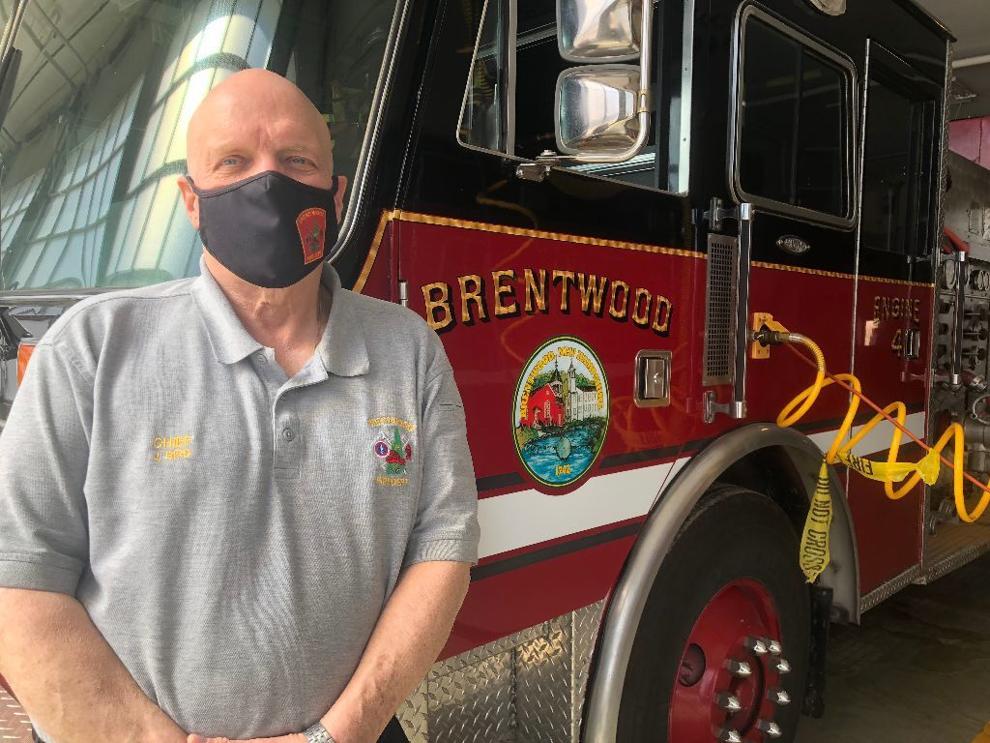 "This has been rare. We haven't done this in I don't remember how long," Bird said.
The fires that have kept firefighters hopping around the state have led to lots of chatter among residents who fear that there could be an arsonist on the loose.
State and local officials say that's not the case.
State Fire Marshal Paul Parisi said none of the fires are connected.
"We can say that unequivocally. We don't have a serial arson ring," he said.
Between Jan. 1 and March 8 in 2020, the Fire Marshal's Office received 36 fire calls from around the state and investigated 13 of them.
This year, Parisi said, the office has received 37 calls but has sent investigators to 21 fire scenes.
One startling statistic is the number of fatal fires in New Hampshire this year. Since January, four people have died in house fires in Epsom, Nashua, Northumberland and Salem.
Only one person died in a fire during the same period last year. The state recorded 13 fatal fires in 2020, tying a record for the most in the past 10 years.
"It was a heavy year last year, and obviously we're ramping up and it could be a heavy year this year," he said.
Winter is fire season
Fire officials often refer to winter as the "fire season" because the number of fires tends to increase.
Parisi said alternative heating sources can be an issue. The use of fireplaces and woodstoves could lead to problems with chimneys, and improper disposal of hot ashes, candle use and overloaded electrical circuits also are concerns.
"Those are all the things that tend to happen more often in the winter than in other months," Parisi said.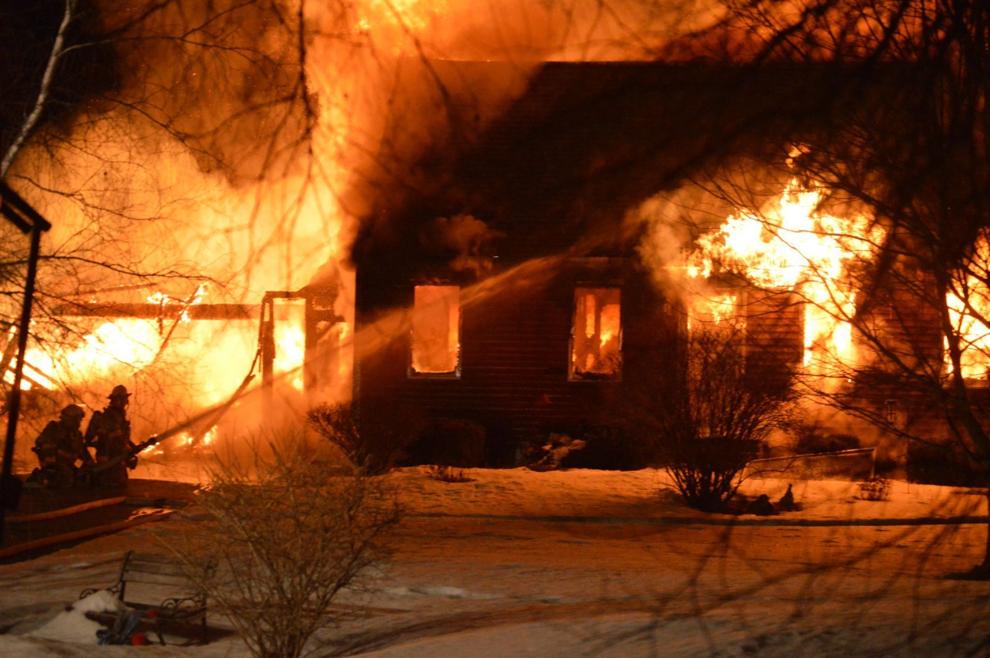 Fighting fires in the winter is more difficult because access can be reduced by snowbanks, snow on roofs and uneven footing for ladders. In some cases, people haven't cleared the secondary exits of their homes, leaving them blocked by snow and ice.
"All of those things contribute to fires. They all contribute to possible injury and death," Parisi said.
Exeter Fire Chief Eric Wilking said his crews have been busy as well. They had a house fire in late January, a small fire in an elderly housing complex on Tuesday and a shed fire that extended to the side of a house on Wednesday. Exeter firefighters have also assisted at fires in other communities.
COVID factor
Wilking said he believes the COVID-19 pandemic may be one factor contributing to the fires.
"We're seeing people at home more. People are burning wood more than in the past for various reasons. Perhaps their financial situation is different or, let's just think positively, they're home more, they don't have to rely on oil, and they can actually keep their house heated with wood," he said.
East Kingston Fire Chief Ed Warren, who has responded to several of the recent fires, said he also believes that more people being home during the pandemic is one possible explanation for the increase in fires.
"I don't know if everybody is COVID stressed out. We're a year into this COVID situation and the last two months have gone crazy. I've been in the industry for 35 years and very rarely do you ever see a spike like this that lasts this long," he said.
"They're all over the place in the entire region. I don't know exactly why, but it's real and it's there and every department is struggling with personnel and response, but that's what makes the mutual aid system work," Warren said.
A plug for detectors
With the recent spike in fires, officials are encouraging homeowners to make sure they have working smoke detectors.
"It is their best defense to getting out of a house fire alive. There are prevention measures that you can employ and we encourage them all, but sometimes fires start by accident and the best you can make sure to get out of your house is to make sure you have working smoke alarms and to make sure your exit paths are clear," said Parisi, the fire marshal.
Of the 13 deadly fires last year in New Hampshire, Parisi said in only one was there a working detector.
Wilking said his firefighters are entering homes and finding more that are without working detectors.
"We would love to see people renew their interest and their attention to early detection of a fire," he said, adding that a "$20 smoke detector can go a long way."