MANCHESTER — The late Dr. William "Ed" Kois was honored with the 17th annual Nackey S. Loeb First Amendment Award on Tuesday evening.
Kois was a spinal cord specialist at the VA Medical Center when he grew frustrated with poor conditions in the hospital. After hospital administration failed to improve patient care, Kois and a group of other VA employees filed a whistleblower complaint and brought their concerns to the Boston Globe.
Kois died in July in Hampton at the age of 62. His wife, Pamela Greenley, accepted the award on his behalf.
"Speaking out and questioning authority were big themes of Ed's life," she said.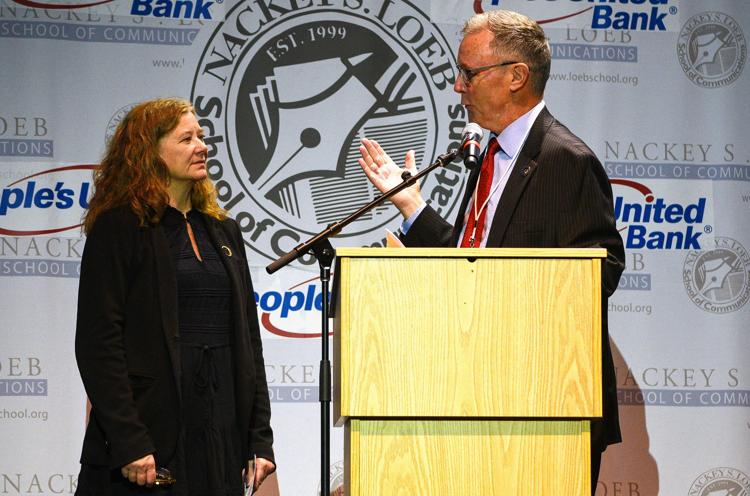 In a video, Boston Globe journalist Jonathan Saltzman recalled Kois as a mutton-chopped anarchist, motivated by concern for his patients, the nearly 100 veterans who had become disabled or paralyzed because of inadequate treatment at the VA hospital.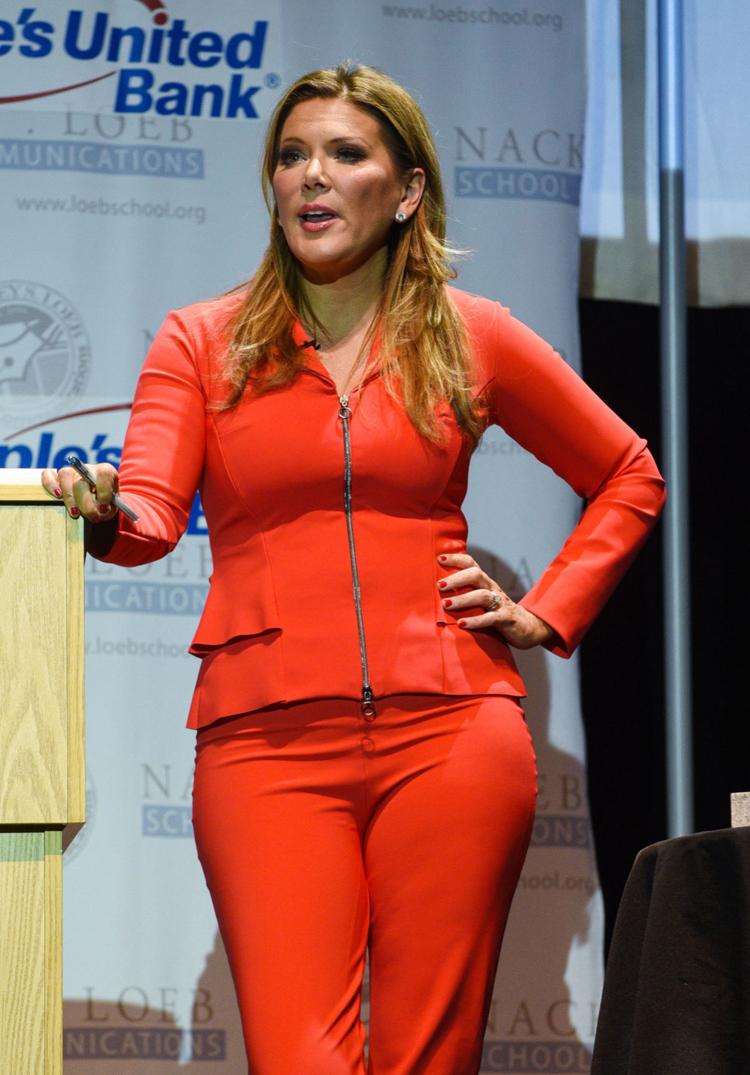 Trish Regan, a Fox Business television anchor and former Miss New Hampshire, spoke about the state of journalism — the confounding business model and the spread of disinformation. She said she didn't care for "negative" news stories about President Donald Trump, but said the coverage showed the health of the First Amendment.
"Given the amount of negative coverage, you know we have freedom of the press," she said. "You wouldn't be able to do that in Russia with Putin, you certainly wouldn't be able to do that in China."
David Tirrell-Wysocki was also honored with the Quill and Ink award for his leadership of the Nackey S. Loeb School of Communications for 13 years.
"David has done so much for the school," said Joseph McQuaid, Publisher of the New Hampshire Union Leader "He's pumped life and energy and heart into it."