When Manchester voters head to the polls Tuesday to cast ballots in the municipal primary election, one of the more interesting races is for two aldermen at large seats.
Voters will narrow the field of eight candidates to a final four, who will battle it out in November's municipal election. Polls will be open from 6 a.m. to 7 p.m. on Tuesday, Sept. 21.
The field of candidates includes faces familiar to those who follow local government, as well as political newcomers. All have spent the weeks leading up to primary election day getting their messages out in all 12 wards across the Queen City.
The New Hampshire Union Leader sent three questions to the eight candidates for alderman at large to help develop a short profile of each ahead of Tuesday's primary election.
1. What is the top issue facing the city/schools, and how will you address it?
2. Why are you running for office, and why do you believe you should be elected?
3. Do you support a tax cap override to fund salary increases for city and school district employees? Why or why not?
Candidates were asked to limit responses to 100 words due to space restrictions.
Candidate responses are presented alphabetically. Biographical information was provided by the candidates.
Age 64; mother of four and grandmother of two; founder/executive director of Victory Women of Vision; former Manchester school board member.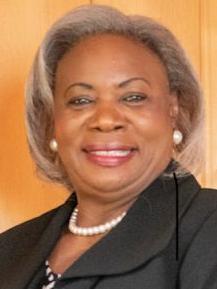 1. Affordable housing and homelessness are the top issues people are facing in the city. We should build more houses and buildings so people will have more choices and to improve the housing system and shelters for the homeless and the low income. Or utilizing abandoned houses and buildings to reconstruct them into affordable housing and shelters.
2. I am running for alderman at large to represent the voice of the voiceless by bringing a new perspective as I did on the Manchester school board. The Manchester demographic has drastically changed in the decades. We have an increasingly diverse community, more demanding and lifestyle changing — that is why we need to think outside of the box with innovative solutions, not only a solution that only works for a handful but works for everyone. I believe I will be a good leader in my community, as your next alderman to bring a positive change in the city.
3. This is a sensitive question, but we will need to look at the advantages that our city/school employees will bring by funding their salary increases. I believe school district employees need more pay to feel secure and to perform better at their jobs in the school.
Former Manchester fire chief, retired.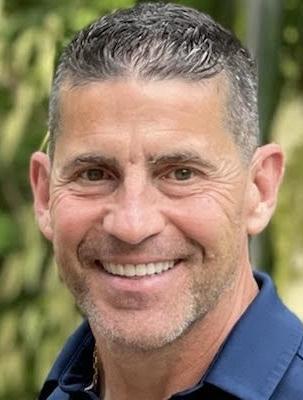 1. Safety of our city is my priority and should be any community's first responsibility to its citizens. Manchester is the state's largest community and we have some big city problems. I will use my experience and the advice of our public safety professionals to bring in new ideas and programs to protect our community. Manchester needs to make the decision where we can best use funds from the state and federal government to provide safety to its citizens. We need a seat at the table in Concord.
2. I have decades of institutional knowledge and experience on how our city operates. I retired as Manchester Fire Chief, but my service to the city is something that I cannot turn off. Hyper-partisan fighting is so invasive on our board they cannot properly function. Some aldermen have been there for decades, and their participation is lackluster, others are more disruptive. Doing the same thing year after year expecting different results is the definition of insanity. It is time for a change on our board. The ability to find common ground is what our board needs to make a better Manchester.
3. I will work to keep taxes low and the tax cap is key to that effort. The tax cap provides a good balance and will keep any increases reasonable. Some city employees have gone years without a raise or a contract and that's not right either. We cannot attract workers and are losing good employees to other cities and towns. Our city services suffer because of this. When we raise taxes, we impact the most vulnerable in our community. This is a balancing act. I will not be bound by empty pledges. I will always consider all factors and sides.
Age 39; co-founder of Felon to Freeman, an organization dedicated to helping people make the transition from prison to prosperity; also a managing member of Rootz Natural Hair Shop in Manchester; recently nominated to sit on the board of the Rights and Democracy Institute.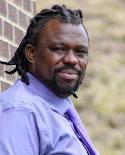 1.The top issue in my opinion is having a financially strained system that doesn't spend enough to meet the needs of our children. According to the American Institutes for Research (AIR) Reports, Manchester is underfunded by about $10,000 per student. I plan to take a closer look at AIR's School Funding Formula that's showing that not only can we get enough funding for our children, but it'll also lower our taxes. "The funding of an adequate education should be better shared so that communities with the least wealth do not have to tax themselves exorbitantly to raise sufficient revenue to provide schooling," the AIR report concluded.
2. I am running for Alderman At-Large because our community is struggling and we need to act urgently to create affordable housing, an excellent and equal education system, real public safety, and support for those struggling with mental health and substance abuse. I have a lived experience that has engulfed me in love, compassion, and understanding, which in turn has given me the ability to enrich the lives of those around me. I've been living in this beautiful Queen City for 10 years now and I'm totally ingrained into this community. I know Manchester can be a city of care and justice and I want to help bring us all together to make that happen.
3. Yes, I support the cap override to fund salary increases for city and school district employees with my everything! It's not just about the salaries of Manchester's city and school district employees, it's about funding our schools properly, so that all of our students, which are indeed our future, get the education that they deserve.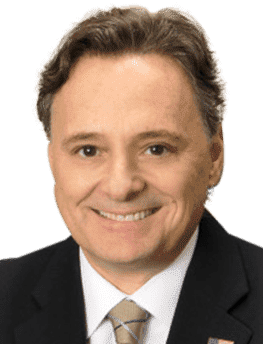 1. Management. We are a rudderless ship without a captain to chart us on the right course. Mayor Joyce Craig is Joe Biden in a dress! The city needs a new mayor and more conservatives on both Boards to help Manchester get back to making the city safer, cleaner and more taxpayer and business friendly. Schools need to somehow, get away from indoctrinating our students with CRT and anti-American rhetoric and focus strictly on education in a way that promotes and encourages them to want to participate in the great American Dream.
2. I am running for re-election because I know that I get things done for my constituents in a prompt and timely manner. I care about the taxpayers of this City and unfortunately not many on our elected Boards do. I am and always have been a no nonsense, unapologetic practitioner of what public service is all about. Answer the phone, listen to what the constituent wants, and work through the issue(s) until the problem is solved: and fight against over-spending and bad ideas. I am proud to have fought for the Tax Cap and and proud of my votes to stay within its confines each budget cycle.
3. I am proud to have fought for the Tax Cap and and just as proud of my votes to stay within its confines each budget cycle. If re-elected I will continue to do so. When it comes to contract negotiations I proudly and responsibly represent taxpayers — not city employees. Working with the City as a public servant is an honor that I cherish and respect, the taxpayers that put me there can count on my support right back. You will always know where I stand on an issue — and I'm not shy about the reasons why.
Age 33; Husband Steve Forcier, children Evelyn (11), Jonathan (3) and Ethan (9 months); Hillsborough County Register of Probate; Realtor with Homefront Realty; former Ward 6 alderman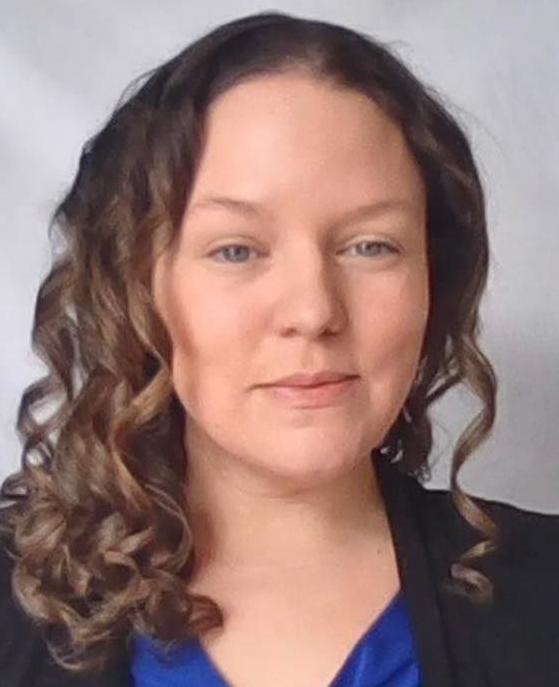 1. Schools: Long-term planning and follow-through for improving outcomes and proficiency.
City: Development. We need to proactively engage companies and developers to build the Manchester we all desire. With the recent revaluations of our commercial and industrial property values have fallen in comparison to single-family home and multi-family units, which shifts more taxing burden on renters and homeowners. We need to bring more well-paying jobs and housing options to raise our residents' standard of living. Better jobs, partnerships to assist residents in obtaining those jobs, and more quality housing will benefit our families, homeowners, and renters.
2. As a former Alderman for Ward 6, I know the hypocrisy and back door dealings that occur in City Hall. Residents deserve more transparency, and elected officials who will truly work together to represent all members of our community and not just those who side with one's political party. I will work to bring more transparency and civility to City Hall. I will also work with our elected state level representatives to ensure Manchester's concerns are heard at our capitol.
3. I do not support overriding the tax cap for non-emergency reasons. The residents of Manchester voted that the governing board should work within the tax cap, and until such a time as most citizens vote against having a tax cap it is our duty to follow the rules given to us by residents.
Age 61; wife and one son; electrician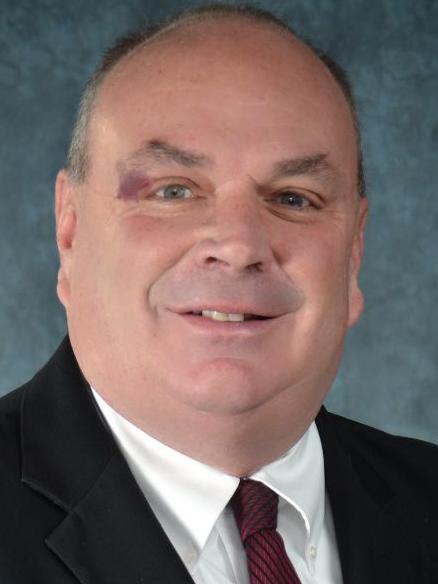 1. The top issue facing the city and school district is providing our departments and the school district, the necessary resources to address the needs of our residents.
2. I am running because I believe I have the compassion, experience and will to serve all our citizens.
3. I do support overriding the tax cap in order to allow the additional tax base revenues, which are available, be included in the final budget that is approved in order to deliver the needed services to our citizens and lower property taxes.
(appears on ballot as Mark Davis)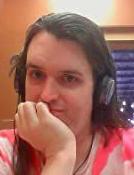 1. Every year, the budget increases without any noticeable improvement in academic outcomes — at least, compared to 10 years ago. School budgets need to be fully transparent down to the last dime in the form of a check register. I believe they have done, or are already doing this in Goffstown.
2. I am frankly tired of the Manchester city council spinning its wheels and not doing much other than filling time. I've been homeless; I know what it's like, and what needs to happen for the city to move forward with this problem.
3. I don't support any tax cap override, unless in extraordinary circumstances. I would first like a full public disclosure of those salaries so that taxpayers can decide if raises are warranted or not.
Age 55; husband Jeffrey Rogers; owner, j.ellen Design LLC, Residential and Commercial Interior Design; vice-chair of the city's Planning Board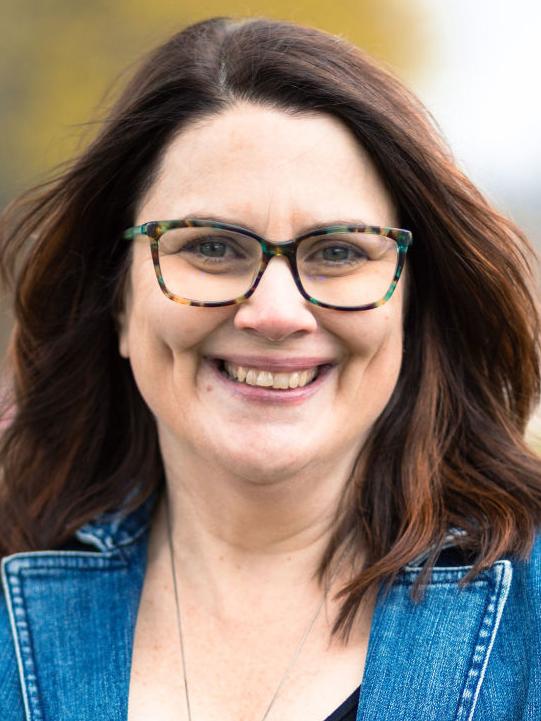 1. Manchester needs more housing to serve community members who are below poverty level, workforce members above poverty level, and middle-income families. Diversity and balance are needed in the housing market to build Manchester as a sustainable and healthy community where young adults choose to stay and raise their families. In my tenure on the Planning Board, I was actively involved in the creation of our 2021 Master Plan. I will remain actively involved as we work together as a community to recommend changes to our Zoning Ordinances to allow for density and encourage the development of additional affordable housing.
2. I am running for Alderman At-Large because I believe we can do better. Manchester is resilient — we embrace our challenges and come out stronger every time. We need new faces around the table who will fight for our well-being and growth as a city while embracing diversity and creating a place where people want to live and raise their families. My leadership style is pragmatic, progressive and collaborative. My experience as an educator, technology business leader and small business owner will allow me to bring innovative ideas to the table that will be sustainable and beneficial to our community.
3. I respect the tax cap and will work to ensure that we are being efficient with taxpayer money. Each budget cycle will bring challenges and we must ensure that we are addressing our needs as a city while exploring public/private partnerships and alternative revenue streams to offset our operating costs. I will work with our elected state representatives to stay up to date on what is happening at the state level and fight to ensure that costs are not being continually downshifted to the city.