Everyone talks about getting money out of politics but doesn't do anything about it.
Cronin, a Manchester lawyer, owns the lot at the corner of Elm and Salmon streets. It's the lot where Creepy Santa sells hundreds of Christmas trees in December. During this spooky time of year, "Creepy Politicians" usually take over the lot with their signs.
This year, Cronin started asking those pols to make a donation to a local charity, Webster House. Fifty bucks a sign.
"You want to use it, you can get some great visibility and great value and pay it to Webster House," Cronin said. "They do so much good for so little money."
Jim O'Connell, who won re-election on Nov. 5 for school board at-large, wrote out a $100 check and put two signs up. The location is great, O'Connell said, and he likes the idea of making a donation to Webster House. A rental payment? Not exactly, he said.
"To use a phrase du jour, it's a quid pro quo," O'Connell said. "We get the exposure and it helps a charity at the same time."
The only other campaign to post and pay is Mayor Joyce Craig, who also won re-election.
Cronin stresses that he doesn't get any money. He has campaigns write out checks directly to Webster House.
Director Lou Catano said Cronin walked in one day out of the blue and handed over $100 checks from the O'Connell and Craig campaigns.
Unexpected "walking-in money," Catano called it.
Catano said he'll use the money to pay bills; for an organization that raises half its funding from donations, any amount is appreciated.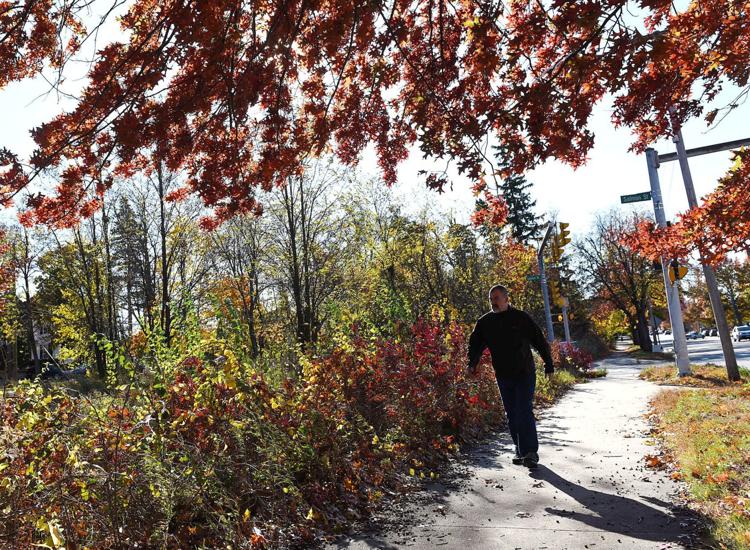 Webster House is a local foster group home for kids who, for whatever reason, can't live at home for a time. He thinks it's fitting that a little chunk of the fortunes raised to elect people end up at his organization.
"With all the stuff that's going on in the political world, kids are being affected by the political stuff," he said.
I personally don't understand signs. All they tell me is how to spell a candidate's name, the position they're running for, and their favorite color.
But campaigns believe they showcase popularity; the more signs mean the more popular you are. And voting, I guess, is a popularity contest.
Cronin says he is apolitical. He's a registered independent. A lot of his legal work involves dealing with city and town regulatory boards, so he stays away from partisan politics.
He said politicians have historically used his lot for their signs. Some ask permission, others don't. Before this year, he'd write the ones who didn't ask permission and tell them to remove their signs. Some did, some didn't.
Now he's put up a sign on the lot asking them to call his number before they post the sign.That's when they learn about the Webster House donation.
It should be noted that there are a lot fewer signs on the property now. I guess all the pols who want to use the space for free don't think it's worth a check to a worthwhile charity.
Of course, this action has all sorts of implications.
Politicians already pay for billboards, newspaper ads (buy more, please), TV ads (no one watches TV anymore), and social media (especially Russians).
If media can benefit, shouldn't everyone? So next time your favorite pol asks you to help out the campaign, here's a suggested price — err, donation — list:
Bumper sticker: $1 any car; $2 for a car that sells for $50,000 or more.
Social media post: $5. $10 on accounts with more than 1,000 followers.
Lawn sign: $10. Lawn sign on a busy road — $25.
T-shirt: $20 for anyone. $30 if you're trim and good-looking.