MANCHESTER — Aldermen are expected to discuss several new labor contracts, including tentative three-year deals with the Manchester Police Patrolman's Association and superior officers, when board members meet this week.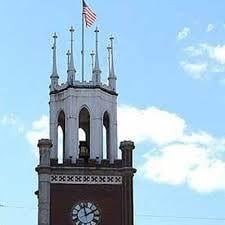 The tentative agreement with the city police union, a copy of which was provided to aldermen ahead of Tuesday's meeting, shows a cost-of-living increase of two percent each year over the next three years, for about 200 positions.
The contract also states the city has the right to require officers to wear "body cameras and to record video in the line of duty."
The full Board of Mayor and Aldermen is scheduled to take up tentative agreements between the city and the Manchester Association of Police Supervisors, Police Department Support Staff, Manchester Police Patrolman's Association, and Teamsters Local 633-Airport when it meets Tuesday at 7:30 p.m. at City Hall.
If ratified, the contracts will lay over for two weeks until the next meeting of the full board, at which time a final vote will be taken.
"I am pleased we are bringing forward a proposal that is sustainable and equitable for the members of the Manchester Police Department and our city taxpayers," said Mayor Joyce Craig in a statement.
"Just as we have done with other city contracts over the last year, this proposed agreement balances a cost of living increase in exchange for changes to health care and severance benefits to ensure this contract will be sustainable over the long term. I am hopeful the board will ratify these contracts and I want to thank the men and women of the Manchester Police Department for all they do to keep us safe and serve our community."
According to an analysis provided by city Finance Director Bill Sanders, the three-year contract would generate increases in patrolmen salary and overtime costs of $960,597.
The tentative agreement with the patrolman's union contains several increases and new items, outside of salary hikes.
Beginning this July, detail pay increases from $43.46 to $44.86 per hour, with a minimum of four hours, including for scholastic events. In July 2020, that number climbs to $46.36 per hour. In 2019, 25 cents of the hourly detail rate will be placed into a revolving fund for the purchase and replacement of police equipment, with each officer allotted up to $100 a year for approved purchases. In 2020, the amount doubles to 50 cents.
Officers designated as field training officers by the police chief will receive a 10 percent increase in their hourly pay rate while training personnel.
K9 handlers will receive one hour of pay at the overtime rate for each week "in recognition of the need to care, feed, groom and exercise the canine on a regular basis on and/or off duty." The handler will also be allowed to end a shift 30 minutes early "to maintain the canine and any assigned vehicle."
SWAT officers assigned to a regular and active team will receive an extra $25 a week in "availability pay." This pay ends once a member is removed from or leaves a designated SWAT team.
The proposed contract also states any officers with 20 years of service — 10 of which must be in Manchester — hired before June 30, 2009, will receive severance pay of $10,000 upon retirement. Anyone hired after June 30, 2009 will receive $7,500 in severance pay.
A copy of the tentative agreement with police supervisors includes a night-shift premium nine percent higher than his or her normal rate for any shift half or more of which occurs after 6 p.m.
The contract also contains two percent salary increases for each of the next three years, with severance pay reduced from $10,000 in 2019 to $9,000 in 2020, and $8,000 in 2021.
Members of the police support staff union are in line to receive raises of 1.75 percent each year over the next three years, according to their tentative agreement.
Airport union workers are also in line for 1.75 percent salary increases each year for three years, if their tentative agreement is approved.