MANCHESTER SOON could have access to funds for historic preservation efforts, after aldermen gave their blessing to ongoing efforts to become a "Certified Local Government" through the New Hampshire Historic Preservation Office and the National Parks Service.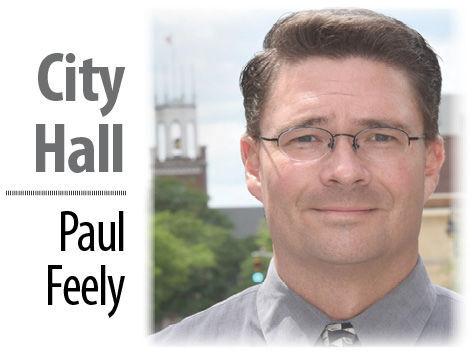 The Certified Local Government program (CLG) is a partnership between municipal governments and the State Historic Preservation Office (SHPO) that looks to encourage and expand local involvement in preservation-related activities.
A CLG is a municipality that has been "certified" by the SHPO to have met a certain set of requirements — the municipality must have a historic or heritage commission that keeps a survey of local historic places and engages the public through a local historic preservation program, and a governing body that enforces local and state laws protecting historic properties.
Responsibilities include planning and promoting preservation within the community, participation in regional and statewide historic preservation goals and review of National Register of Historic Places nominations.
New Hampshire has 26 certified communities.
In Manchester, the Heritage Commission and Historic Zoning District designations currently meet the requirements to be considered for program certification.
After certification the municipality is eligible to apply for federal matching grants from a special "pass-through" fund set aside for the exclusive use of CLGs. CLG grants are one of the only sources of grant funding for local municipalities to aid in their survey, inventory and other non-construction, preservation-related efforts. They can range from $50 to $150 million.
According to a memo from Heritage Commission Chairman Kevin McCue, the initial goal of seeking certification would be funds for CLG Priority I Projects including a survey (100% funded), preservation planning (60/40 funding), and information and education (60/40 funding).
Aldermen have sent a proposal to install educational signage promoting the history of Manchester's Black citizens to the Aldermanic Committee on Lands and Buildings for discussion.
The proposal is an initiative of Heritage Commissioner Stan Garrity, who has taken "countless hours of his personal time to research and highlight the history of Manchester's Black citizens and their contributions to this city's growth," according to a memo from McCue.
"It should be noted that no real effort preceded this research, and that the information gathered is unique in its focus," McCue wrote.
Garrity proposes creating one initial educational sign — already funded — as the beginning of a series of signs, to be placed throughout the city. The sign is 2 feet by 3 feet and will look like the signs in Victory Park.
Each design is proposed to highlight a different person, group or time period.
Garrity's research is supported by Michael Intranuovo, the city's archives and records management officer.
"Mr. Garrity has used a variety of government records to learn more about the city's past, including but not limited to: birth records, marriage records, death records, property tax records, burial ledgers, and ledgers of the clerk of the Town of Manchester," Intranuovo wrote in a memo to aldermen supporting the proposal.
"Mr. Garrity has also shared with me sources from outside of the municipal archives, which include records such as property deeds and federal census records. He has used records and pursued the professional guidance of the staff members at a number of respected institutions, including the New Hampshire State Archives, the New Hampshire Historical Society, and the Manchester Historic Association. I trust that his research has been conducted using authentic historical resources in order to learn more about Manchester's history."
McCue suggested the sign would be well-suited for Elm Street, looking east down Manchester Street.
Solar power surge
Public works personnel, local officials and partners broke ground last week on the city's newest solar array on the site of the former landfill on Dunbarton Road after more than two years of preparation and planning.
Once completed, the project will be the largest municipal solar array in the state, with more than 8,000 panels that will supply approximately 3.8 million kilowatt hours of clean energy to the power grid annually.
"After years of planning, I'm thrilled we're finally able to break ground on New Hampshire's largest municipal solar array," said Mayor Joyce Craig in a statement. "The electricity produced by these solar panels will be enough to power almost 500 homes annually across the city. By the end of this year, this array will be fully operational, all thanks to the hard work of the Manchester Department of Public Works and our partners."
"The Department of Public Works is proud to be a part of another clean energy project for the City of Manchester," said Deputy Public Works Director Tim Clougherty in a statement. "We'd like to thank our energy consultant, Competitive Energy Services, the project developer, Kearsarge Energy, Mayor Craig and the Aldermen for helping bring this project to reality."