THE CITY will host a job fair on Thursday, Oct. 7, from 10 a.m. to 2 p.m. at the Manchester Police Athletic League building on Beech Street.
Organizers hope the event will help fill vacancies, some of which have been posted since early July.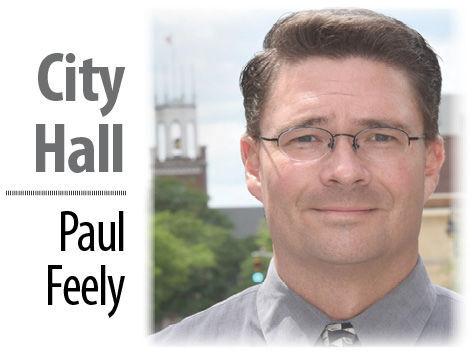 Human Resources Director Kathleen Ferguson recently went before the Aldermanic Committee on Human Resources and Insurance for a discussion on the difficulties the city is experiencing retaining and recruiting employees.
"The compensation system is currently broken," Ferguson told aldermen. "Recruiting for the city is the worst it has been in years. Services cannot be expected to be held at the current level without adequate staffing. Hiring at higher step approvals has been a normal occurrence due to the inadequate original entrance pay rates. The city is competing with McDonald's, Home Depot, Walmart, etc., who are offering higher wages, benefits, and sign-on bonuses."
Ferguson mentioned several examples, including the city's Public Works Department, which has had six employees resign from their Laborer and Equipment Operator positions this fiscal year alone.
The Human Resources Department has an Administrative Assistant I position posted since July 2, "of which a minimal (number) of qualified applicants have been received," Ferguson said.
"Candidates apply, but then refuse to interview due to the pay," Ferguson said. "This is a position that historically has had 50-75 applications in the past, and filled within a couple of weeks."
The Human Resources Benefits Coordinator reports approximately 22 retirements since June, with more planned by the fall.
"I have had many requests for reclassifications from departments which is time-consuming and especially taxing on the Human Resources Department," Ferguson told aldermen. "Public Works along with the Health Department and Water Works Department would appreciate full department reclassifications, which is over 175 positions."
Ferguson told board members she believes a discussion is necessary to develop a strategy that would enable city services to continue at the level residents and business owners expect.
"Being reactive versus proactive may be devastating to this great city," Ferguson said.
Winning Water Works
Manchester Water Works (MWW) received three awards at this year's New England Water Works Association Annual Conference.
MWW was awarded Utility of the Year for large utilities serving more than 50,000 people for "MWW's significant improvements to the water system infrastructure, customer service, staff training, and operations to further protect public health of the customers it serves."
The award noted upgrades of Cohas and Oak Hill Pump Stations; construction of three water storage tanks on Mammoth Road and Josephine Drive (Londonderry); construction of the radial collector well on the Merrimack River and the beginning of construction of a 7.2 MG Water Treatment Plant on Kimball Road in Hooksett.
Also noted was the recent signing of the Southern New Hampshire Interconnection Water Agreement with six towns and water systems south of Derry to bring water as far as Plaistow.
Power and Process Controls Manager Roger Gagnon received the Operator's Meritorious Service Award, given annually in recognition of special performance for continuous compliance with public health standards, consistent and outstanding contribution to plant maintenance, the development of new and/or modified equipment or significant process modifications to provide for more efficient and/or effective treatment, special efforts in the training of treatment plant operators and consistent and outstanding contribution to operation and/or maintenance of pump stations and reservoirs.
MWW also received New England's Best Tasting Water Award.
Three independent judges taste "blind" water samples and collaborate to determine the winner, which is automatically entered into the national Best Tasting Water contest held at the American Water Works Annual Conference and Exposition in San Antonio, Texas, in June 2022.
Clerk's Office open Tuesday for election business onlyThe City Clerk's Office will be open for election business only on Tuesday, Sept. 21, and resuming regular business on Wednesday, Sept. 22 at 8 a.m. Officials encourage customers seeking vital records and licenses to purchase them online at Manchesternh.gov/cityclerk.
Fall Senior Walks
The Manchester Police Community Affairs Division has posted the dates, times and locations for the 2021 Fall Senior Walks.
The walks are opportunities for seniors to exercise, socialize and experience the city with Manchester police officers. Walks are held Monday mornings at 9 a.m. unless otherwise noted, cover a distance of approximately 2-3 miles and take about an hour to complete.
The remaining schedule is as follows:
Sept. 20, Rock Rimmon, meet behind 327 Kimball St.
Sept. 27, Livingston Park, meet in parking lot near the playground, Hooksett Road at Redcoat Lane.
Oct. 4, Manchester River Walk-West, meet at the rear of the West Side Ice Arena at Electric Street.
Oct. 12, Weston Tower, meet at the parking near the baseball field across from Trinity High School.
Oct. 18, Manchester/Goffstown Rail Trail, meet at the front of the West Side Ice Arena and Electric Street.
Oct. 25, Rockingham Recreational Trail, meet at CVS, 271 Mammoth Road. Please do not park against building.
Nov. 1, Livingston Park, meet in parking lot near the playground, Hooksett Road at Redcoat Lane.
Nov. 8, Massabesic Lake Trail, meet in the paved parking lot off Londonderry Turnpike just south of the Massabesic Traffic Circle.
Nov. 15, Manchester/Goffstown Rail Trail, meet at the front of the West Side Ice Arena at Electric Street.