THE MANCHESTER SCHOOL District will serve free breakfast and lunch to all students for the entire 2021-22 school year.
School board members voted last week to continue with the "Seamless Summer Option" through fiscal year 2022 despite administrators' recommendation to end the program because of financial concerns.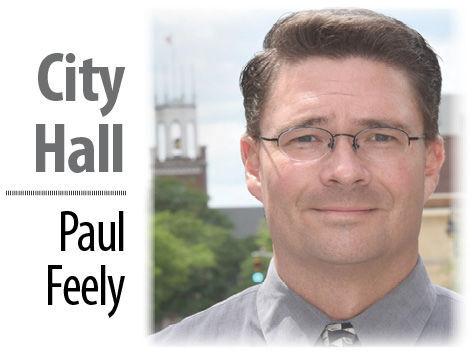 With the pandemic still pinching many Americans, the U.S Department of Agriculture extended the National School Lunch Program Seamless Summer Option, which typically is available only during the summer months. Many school districts also offered free breakfast and lunches during the past school year.
With the program's continuation, students will have options for free meals throughout the 2021-2022 school year in participating districts.
The group NH Hunger Solutions, which envisions "a New Hampshire where no child experiences hunger," supports the SASO program.
"Imagine that our school meals program functions like a power grid, moving healthy food to kids in school," wrote Executive Director Laura Milliken and Deputy Director Jessica Gorhan in a memo to school board members.
"Right now, that grid is well developed in some areas and patchy or even non-existent in others. There is ample evidence to show that when kids eat a school breakfast they miss fewer days of school, and have a variety of more positive academic, social and emotional health outcomes," the NH Hunger Solutions representatives wrote.
The group says the USDA's COVID-19 waivers are an opportunity for schools to "ensure more children are plugged into the grid," allowing school districts to offer a free breakfast and lunch to all kids up to age 18, regardless of their incomes.
By implementing the Seamless Summer Option, NH Hunger Solutions wrote, Manchester schools have an opportunity to feed all 12,000 of their students.
'This means the chronic absenteeism experienced by one in four Manchester students could be reduced and the math proficiency and reading scores could be improved,'' Milliken and Gorhan wrote. "Good health leads to a good education and better long term economic outcomes."
School officials cited the lack of any requirement for families to fill out applications to receive free meals as one reason not to continue the program.
"Although the MS staff and our community partners did an amazing job at collecting applications last year, our free and reduced applications were still not representative of our population," wrote school officials in a memo to school board members.
According to school officials, during the 2019-2020 school year they received 7,532 applications for the program — 59% of enrollment.
In November of the 2020-2021 school year, those numbers dropped to 5,205, about 43% of enrolled students. The numbers recovered slightly by June, to 6,172 or 51% of enrolled students.
The number of applications for free and reduced meals is used to calculate revenue and grants the district receives, including Adequacy Aid, Title I, IDEA and E-rate.
School officials warned that Elementary and Secondary School Emergency Relief (ESSER) funds might be needed to cover costs for nutrition services and lost Title I funds if the district continues the SSO program.
"It is a nice thing now, but there is a big cost in the future in losing large amounts of Title I funds," school officials warned. "When there is no more ESSER money (just three years), all extra staff paid for with Title I will either need to be covered by additional General Fund monies or eliminated."
At-large school board member Joe Lachance warned the SSO program is "probably going to go away."
"This is a real thing...there are hungry kids out there," he said. "It's going to be an unfunded mandate, and we're going to be left holding the bag — and by we I mean the taxpayers. I want to feed the kids (but) I think we get to it a different way."
School board vice chair Leslie Want of Ward 4 said she isn't worried about that right now.
"I think this is something that our families absolutely need," she said. "I'm positive this is not going to have a detrimental fiscal impact next year."
The new school year starts Thursday, Sept. 2.
Festival set for Sept. 18
Last week school board members discussed preliminary details of 'CelebratED-MHT,' a day-long festival celebrating city schools to be held Sept. 18, from 10 a.m. to 6 p.m. at Veterans Park.
The festival is billed as "a day of fun, featuring multi-cultural music, performances, activities, and food." The event will be free to all Manchester residents.
"Throughout the day the accomplishments of our students and educators will be cheered as we promote engagement in our public schools and build a stronger, more unified community," read a media release from Manchester Proud advertising the event.
Organizers say the event will include:
• Music by a Big band, Mexican band and high school marching bands;
• Jugglers, drummers and dancers;
• Kids' activities, including chalk art, face painting and dance lessons;
• Demonstrations by Manchester's police and fire departments;
• A bookmobile, with a free book for every Manchester student;
• Food trucks and a food court, including free food for kids and families;
• The Fisher Cats mascot, who will be giving away 1,000 free tickets to the evening baseball game;
• Surprise visits by comic book characters;
• Free transportation with hourly trolley pick-up and drop-off.
New Beech Street principal
Manchester school officials announced Kelly Newman as the new principal at Beech Street School, after she was appointed by the school board Monday.
Newman has a Master of Education from New England College. She has worked in the district for the past 18 years at Beech Street School, including three years as assistant principal.
"Manchester School District could not be happier to have one of our experienced assistant principals moving into this role. Teamwork and collaboration is an important part of Ms. Newman's leadership style," said Assistant Superintendent Amy Allen in a statement.
"I am very excited to continue with the Beech Street community, empowering our students to meet and succeed in their own learning goals," Newman said in a statement.