LAST WEEK'S MAYORAL debate featured several fiery exchanges between incumbent Joyce Craig and challenger Victoria Sullivan, but none more than one on education at local schools.
Craig ran through several initiatives accomplished during her time in office, including a new math curriculum and the first new comprehensive reading curriculum in Manchester schools in 15 years.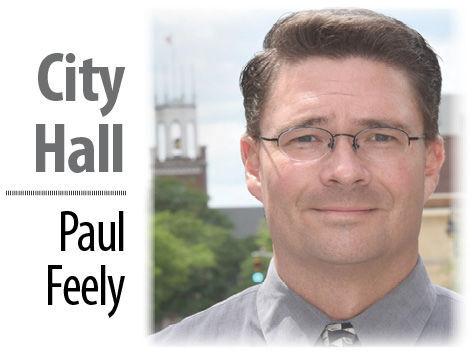 Craig noted that she is a graduate of Manchester public schools, as are two of her children — with her youngest enrolled at Central High. Sullivan's children attend Catholic schools.
"Public schools and public education is what got me into public service over a decade ago," Craig said. "We have worked collaboratively with the district to make some significant improvements in the school district."
Sullivan mentioned the Beech Street School, site of a recent news conference at which she discussed the "shockingly low school performance metrics" of city schools, according to a release by her campaign.
"I was at a school board meeting, and a mom brought up she was from a refugee family," Sullivan said. "She came in and said she had to leave Manchester because her kids were failing and she couldn't get the attention of the principal for anyone to help her. That is a large part of our district, and we need to focus on what we're doing for our underserved kids and make sure we are boosting them up and giving them every opportunity to succeed."
Craig went on the offensive, bringing up her opponent's news conference.
"It's shameful for a politician to utilize the beloved Beech Street School as a political ploy," Craig said, to a round of applause from those in attendance. "That school has almost 100% of families on free and reduced lunch. During a pandemic when we had remote learning it was hard for them to get what they needed because their parents don't speak English. And I think it's really critical to note teachers and administrators in that school work so hard to help these students."
Sullivan said she didn't stand outside Beech Street School "to do any harm" to any of the students there.
"It was because parents come to me and say that school is ignored, that part of the city is ignored," Sullivan said. "They feel like there is no help for these kids, and I want to shine a light on the kids that are being underserved, that are being ignored. They are our poorest families. They are our minority families, and they are the ones who have come to the district and asked for help and been turned away. I will not turn them away. I will concentrate on Beech Street."
Craig challenged Sullivan's comments.
"I guess I just wonder if Ms. Sullivan has actually visited Beech Street School, because when I'm there, the parents are so engaged in their kids' education, and so engaged with the teachers," Craig said. "They want to participate, and unfortunately many of them don't speak English. So it's a very difficult situation, but they are there and they want their kids to do well."
The topic of school choice also came up.
"No child should have to go to a school that is so underperforming because of their zip code," Sullivan said. "They should be able to have school choice and go to the other schools in the district if they choose to."
Craig said she agrees parents need to have choices for their children's education.
"The thing that I don't agree with is choice when it takes dollars away from public schools and puts them into private or homeschooling," Craig said. "That I have a problem with. How are we going to provide all of these services that our public school kids need when millions of dollars are going out with no oversight? That's wrong for our public schools. That's not how we succeed."
Sullivan then offered to "take the time to educate the mayor" on what education freedom accounts "actually are."
"They are absolutely monitored by an organization to make sure there is accountability, and nobody is more accountable to their children or to their own tax dollars than those parents are," Sullivan said. "If you want to talk about defunding our schools, let's keep going in the direction we're going in. Let's pretend it's sunshine and roses. Let's not look at the things we have to look at and take these very serious positions on. Look — we are failing our kids. And maybe some people aren't brave enough to say it in their 'out loud voice,' but I've been an advocate for children my whole life."
Craig reiterated she is a graduate of Manchester schools.
"I didn't give up on the schools and move my kids out of them. I worked hard to make them better and I will continue to do that," Craig said. "I love this city. There's tremendous opportunity here. I just feel very grateful to be able to hold the position of mayor and to be able to work with all of you to make our city better."
"You just took a hit at my children," Sullivan responded. "Yes, I have removed my children from public school. My kids are now in private Catholic schools that align with our value system. There comes a time when you have to look out for your own children and make a choice for them. I have not given up on our public schools."
About Sullivan's mask
Sullivan issued a lengthy statement late last week addressing why she wore a mask for the duration of the debate. Candidates were allowed to remove their masks as long as they would provide proof of vaccination.
She said she was diagnosed with COVID-19 in August, a fact she kept private as a courtesy to her family.
"While I am currently unvaccinated, I have been clear that I am not anti-vaccine," Sullivan said in a statement. "I recently had COVID in August and I am within the window post-affliction where I have been advised not to receive a vaccine. I also am within the window where I have antibodies.
"That being said, my campaign and I tried to work with the Chamber, in the interest of fairness and safety, to find a solution where both myself and Mayor Craig were given the opportunity to debate on equal footing. We even offered to provide a negative COVID test, but the organizers declined that option."