New year. New school board. Same topic.
The agenda for this week's school board meeting (Monday, 7 p.m., City Hall) contains an all-too-familiar topic for anyone following the committee the last few years — redistricting.
Get the popcorn ready for this one.
Newly-elected at-large member Jim O'Connell believes he and eight other new faces on the board should have a chance to weigh in.
"I asked that it be placed on the agenda so the new board can review the (redistricting) plan, in particular the decision that was made in a last-minute meeting held during a snowstorm on Dec. 30," said O'Connell.
At that meeting, city school board members voted to move ahead with plans to include fifth-grade students at Southside Middle School starting in September of 2021 despite a lack of financial support by the aldermen.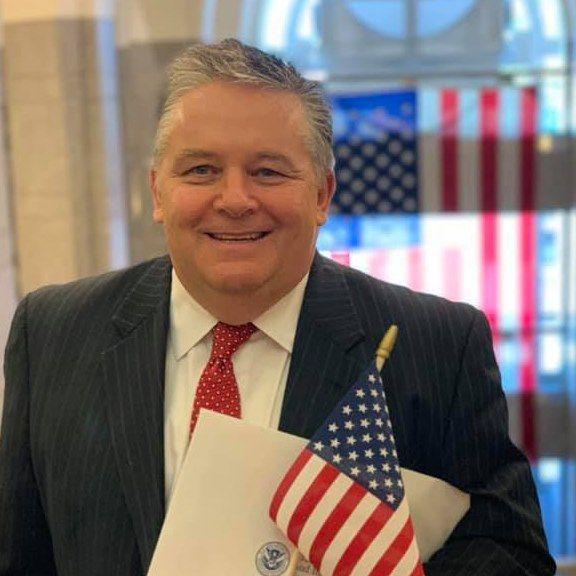 Five school board members requested the special session after aldermen voted against re-appropriating a $2.2 million bond to fund construction at Southside, Hillside and McLaughlin middle schools to prepare for a transition to the grade 5-8 model over the next few years, mirroring the current setup at Parkside Middle School.
The board voted 8-3 to use $775,000 (plus any architectural fees) in surplus from the district's salary budget line to add fifth-grade students at Southside by Sept. 2021.
It's no secret how O'Connell feels about the current redistricting plan, first approved back in April 2018, particularly transitioning the city's middle schools to the grade 5-8 model.
"I believe the plan is flawed," said O'Connell. "I respect the time and effort put into the plan by previous board members, but I don't believe the plan is right for the city."
New school board Vice Chairman Leslie Want, who chaired the district's redistricting efforts a few years back, said every board member has the right to ask that an item be placed on a meeting agenda.
"I don't want to start remaking decisions," said Want. "It's my hope that our board will stay the course in support of the administration. Our administrators have decided on a plan they believe is best for our students, and I support them 100 percent."
Want was unable to attend the Dec. 30 special session, but said she was pleased with the outcome.
"I was very proud of my colleagues on the old board," she said. "The vote they took, I thought it was a good compromise. It's almost like we were able to have our cake and eat it too."
O'Connell said he isn't looking to "cause drama" or "stir things up" by asking the item be put on Monday's agenda.
"My concerns with the plan come after conversations with teachers, with administration, with parents," said O'Connell. "I believe it's the wrong plan for the city."
Primary endorsements
While several state and local officials handed out endorsements last week to presidential candidates — including former school board member Katie Desrochers, who backed Cory Booker — don't expect to see one coming out of the mayor's office any time soon, if at all.
"I see my role as an ambassador for the city of Manchester and so have welcomed candidates into the office, and have met them outside the office," said Mayor Joyce Craig. "Taking the opportunities to talk to each and every candidate that I can about the challenges that we're facing here in the city, but also the successes that we're having, so they can use that information as they go forward. From my perspective, the more people that I can talk to, the better off it is for the city."
First in the Nation
Speaking of First in the Nation, a new venture celebrating New Hampshire's historic primary and the Queen City's role in welcoming candidates to the Granite State is expected to launch later this week
This primary — scheduled for Feb. 11 — is the 100th anniversary of New Hampshire going first on the calendar in 1920. The Granite State's very first primary in 1916 was held on Town Meeting Day in March and came after primaries in other states held earlier that year.
Local first-in-the-nation festivities include primary-related exhibits, trolley tours and a scavenger hunt. Activities will be highlighted on a new website, mhtfitn.com, reading: "MHT First in the Nation — Your Political Hub For All Things Primary."
"We are celebrating First in the Nation at the city level," said Craig. "Because we're the largest city in the state, we tend to get a lot of attention both from the national press and from the candidates. We got a group together a couple of weeks ago and said, 'How can we show that we are so proud and welcoming to everyone coming in to the city?' "
Events like "Art on the Wall" at City Hall with help from the Historical Society, featuring candidates appearing in Manchester. The Historical Society is also showcasing a special exhibit at the Manchester Millyard Museum titled "Manchester and the Path to the Presidency."
Trolley tours narrated by Manchester Historic Association Executive Director John Clayton will visit areas of political significance around Manchester. And a scavenger hunt will be launched, encouraging people to take selfies at different locations and post them on social media with the hashtag #MHTFITN.
"We're also encouraging restaurants downtown to have drinks or dinner specials celebrating First in the Nation," said Craig. "This is a great time for the city, and we want to embrace it."
Committee assignments
Committee assignments for city aldermen and school board members were handed out following last week's inaugural ceremony at The Rex Theatre.
The new rosters for the aldermanic committees for 2020-2021 are as follows:
Accounts, Enrollment and Revenue Administration: Dan O'Neil (chairman), Normand Gamache, Keith Hirschmann, Bill Barry, Ross Terrio
Administration/Information Systems: Tony Sapienza (chairman), Barbara Shaw, Joe Kelly Levasseur, Will Stewart, Pat Long
Bills on Second Reading: Gamache (chairman), O'Neil, Sapienza, Elizabeth Moreau, Mike Porter
Community Improvement: Kevin Cavanaugh (chairman), O'Neil, Sapienza, Jim Roy, Porter
Finance: Craig (chairman), Hirschmann (vice chairman), all aldermen
Human Resources and Insurance: Stewart (chairman), Hirschmann, Barry, Cavanaugh, Roy
Joint School Buildings: Shaw, Long, Terrio
Lands and Buildings: Shaw (chairman), Levasseur, Cavanaugh, Moreau, Long
Public Safety, Health and Traffic: Barry (chairman), Gamache, Stewart, Long, Terrio
On the school board side, members voted to approve the mayor's recommendation to consolidate the traditional five standing committees down to four: Finance and Administration, Student Conduct, Teaching and Learning, and Policy.
"Consolidation makes sense, not only for the content, but I also thought it was interesting when (business administrator) Karen DeFrancis said a lot of this information is covered in both committees at the same time," said Craig. "We can cut down the amount of time it's held up in committees, but also her time. she'll only have to go to one meeting instead of two on two different nights. Theoretically, she'll be able to do more work, and then, if we can cut back on the information that is coming forward in the committees and make sure that it is policy driven and not driven by a school board that wants to micromanage the district, we'll be in good shape."
The rosters for the school board committees for 2020-2021 are as follows:
Finance and Facilities: Art Beaudry (chairman), James Porter, Karen Soule, Bill Shea, Jane Beaulieu
Policy: Want (chairman), Beaudry, O'Connell, Peter Perich, Nicole Leapley
Student Conduct: Kelly Thomas (chairman), Kathleen Arnold, Joe Lachance, Porter, Leapley, Dan Bergeron (alt.), Jeremy Dobson (alt.)
Teaching and Learning: Arnold (chairman), Bergeron, Soule, Dobson, Perich.