New Hampshire's congressional delegation has been sitting on the sidelines of the Democratic primary — until Wednesday, when Rep. Ann Kuster endorsed Pete Buttigieg, the former mayor of South Bend, Ind.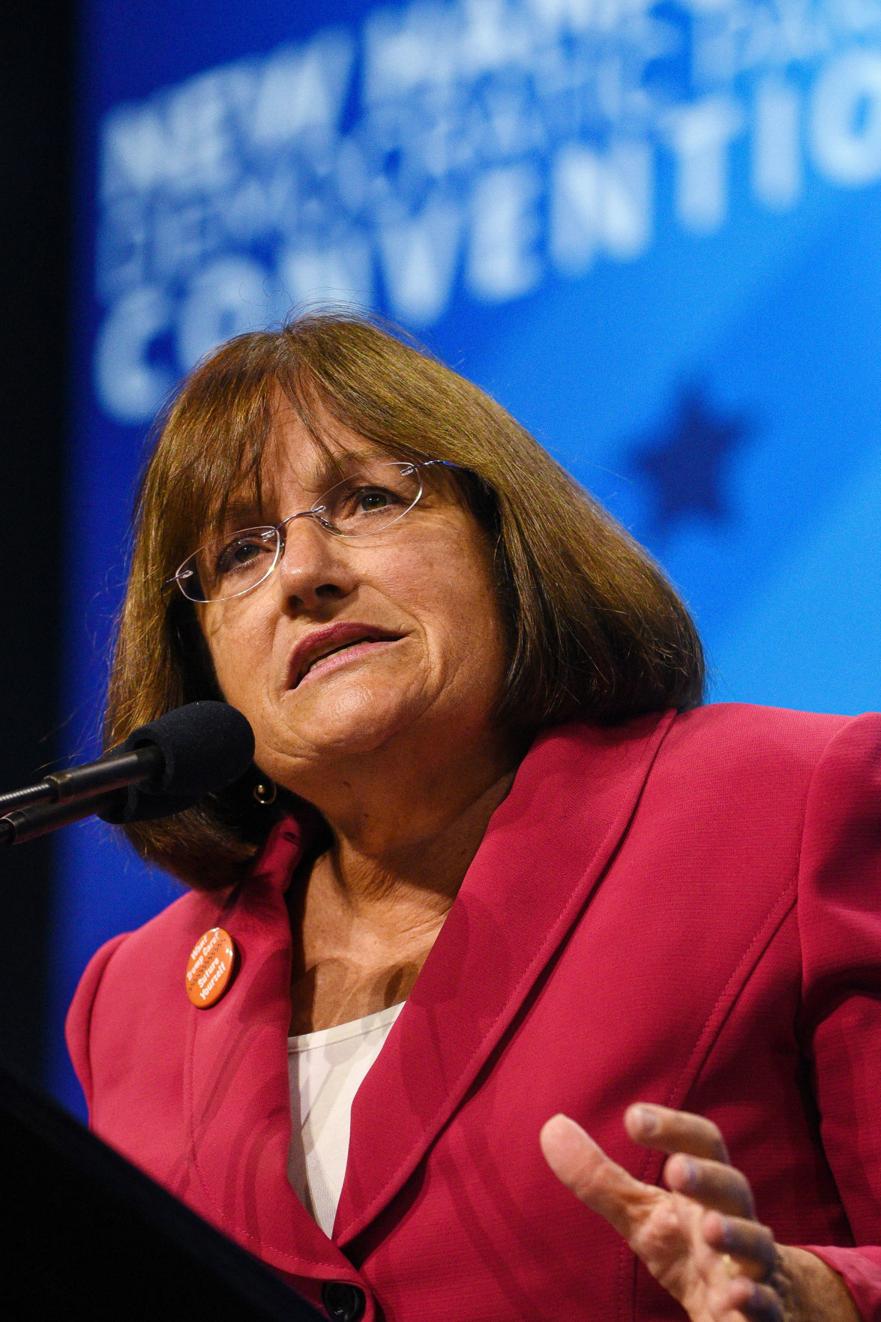 Kuster, who represents New Hampshire's second congressional district, announced her endorsement in a Wednesday tweet.
"With our country so consumed by division, @PeteButtigieg is the leader who can finally turn the page on the Trump presidency and bring our nation together," Kuster wrote. "He has the courage to break from the past to lead us to a better future—I'm excited to endorse him to be our next president."
In a longer statement released by the Buttigieg campaign, Kuster said she thought he was building a broad coalition.
Kuster will serve as one of the national co-chairs of Buttigieg's campaign, and will introduce him at a Friday town hall in Concord.
Matt vs. Matt
So far, the race to take on Rep. Chris Pappas consists of two state Republican party hands named Matt.
Former state GOP vice chair Matt Mayberry announced his run late last year, and former party executive director Matt Mowers announced his run this week. Eddie Edwards, the retired police chief who Pappas bested in 2018, is rumored to be mulling another run but has not made an announcement.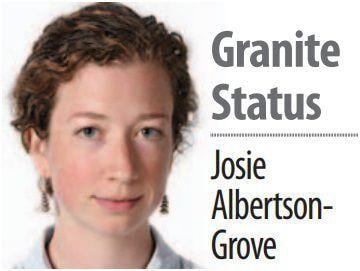 Mowers said he did not view the primary competition as a competition, exactly. "I just think my experience having seen firsthand the consequences of socialism gives me a unique perspective.
"I think we need a new generation of conservative leadership," he said. Mowers said what he sees as socialist rhetoric from other members of Congress has inspired him to run.
"I've personally seen a lot of places that have fallen to the wayside because of socialism," he said. Mowers said he spent time in Venezuela as a child, and returned during a recent stint working for the State Department. On that recent visit he saw a place where food and medicine were hard to come by.
Asked what that had to do with New Hampshire, Mowers said he worried the same problems could come to the United States.
Judgment-free zone
Last weekend, a group called "The Welcome Party" held a listening session about how the Democratic party can be more "welcoming" to centrists, moderates and the state's undeclared voters.
"What's making them feel not welcome in the Democratic party? Why won't you choose to be a Democrat? What's holding you back?" asked the group's state director Amy Bradley.
The Welcome Party's theory of the case is that more moderate or conservative voters feel "judged" by Democratic activists, not that Granite Staters are just a little stubborn—er, have an independent streak.
"Say you're pro-life but you believe in gun violence prevention and universal health care, that does not mean you should be judged for being a Democrat," Bradley said.
Bradley and 11 staff members are calling undeclared voters and running events in New Hampshire to learn why those voters are not registered Democrats.
She said the work is funded by two Boston political consulting firms, Blue Labs and Liberty Square. Both firms were founded by Scott Ferson, who has worked for moderate Democrats in Massachusetts, including Reps. Seth Moulton and Steve Lynch.
Bradley said the group is trying to increase turnout in the New Hampshire primary by getting more undeclared voters to the polls. From there, she said, the aim is for those independents to become active in the party.
Last chance for a breakthrough?
Close to 200 people showed up to see Sen. Michael Bennet in Manchester on Sunday afternoon. It was one of the biggest Bennet events yet, with more people than chairs. The campaign hopes it is a sign of momentum.
Bennet is a senator from Colorado, and served as superintendent of Denver's school district. He has not been in the televised debates since the summer, but is in the midst of holding 50 town halls across New Hampshire, trying to win over voters with his pragmatic-yet-earnest approach.
Back in September, Bennet scored the endorsement of Gary Hart—the former senator from Colorado who won an upset victory in the 1984 New Hampshire primary. Though his fundraising and support according to polls lags other candidates, Bennet is still hoping he can pull a Hart.
Since the packed Manchester town hall, the sputtering campaign is showing signs of life this week.
James Carville—the Bill Clinton campaign adviser you're quoting every time you say, "It's the economy, stupid"—endorsed Bennet this week and will be campaigning for him in New Hampshire.
And on Wednesday, two former chairs of Concord's school board endorsed Bennet, as did state Rep. Bob Backus—who had been backing Sen. Cory Booker until he dropped out on Monday.
Union dues
After the State Employees Association endorsed Sen. Bernie Sanders this week, other campaigns have rushed to show their own organized labor bona fides.
Buttigieg's campaign announced the support of Rick Trombly, executive director of the New Hampshire chapter of the National Educators Association.
Sen. Elizabeth Warren's camp rolled out a list of 104 union members who are backing Warren, including members of both the National Education Association and the State Employee Association.
Guns and butter
Last spring, the Portsmouth Naval Shipyard stood to lose $224 million when President Donald Trump used an emergency declaration to divert funds for military construction projects to construct a wall along the southern border.
Sen. Jeanne Shaheen of New Hampshire and Sen. Susan Collins of Maine secured the shipyard's funding—but money was taken from other projects around the country, as well as anti-drug efforts.
On Monday, the Washington Post reported the administration is considering using a similar method to appropriate $7.2 billion from military construction projects and counternarcotics work for the wall.
In a statement Tuesday, Shaheen said she feared the shipyard would be threatened again.
"If these reports are true, President Trump is once again planning to raid funding set aside for our military and counter-narcotics efforts to fund a wall he said Mexico would pay for," Shaheen wrote in a statement. "The Shipyard narrowly escaped losing funding for critical infrastructure projects last year but military construction projects across the country that are important to our national security were not so fortunate.
Republicans hoping to run against Shaheen in the fall all called for enough government spending to cover both the border wall and military construction projects.
Bill O'Brien turned the question back on Shaheen, and said Congress has created a "false dichotomy" by not appropriating funds for the border wall.
"There's not a choice here, it's a false choice. We also have to have strong borders. I praise President Trump using funds where they are available to achieve both goals."
Retired Brig. Gen. Donald Bolduc said he thought Shaheen's concern was not for the shipyard, but for party politics. "As much as Senator Shaheen describes her actions as bi-partisan, we know this is very partisan.  Party politics is being played at the expense of both national security and the welfare of our service members," he said Thursday. 
In a statement, Bryant "Corky" Messner said the President was acting within the bounds of law, and said the border wall is needed.