PRESIDENT Joe Biden's speech in Georgia on voting rights and voting legislation this week turned the local spotlight back onto Sen. Maggie Hassan's announcement last month that she would support a narrow carve-out to the filibuster.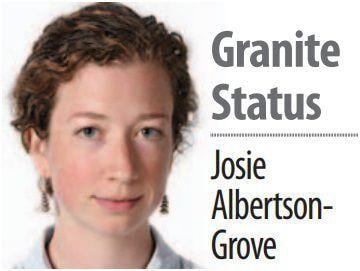 The week before Christmas, Hassan said she would support a one-time carve-out of the filibuster — the Senate rule that requires a supermajority of 60 Senators to pass most legislation — to pass a bill on elections.
Hassan would support a simple majority vote "to pass laws that will protect the right to vote and protect American democracy," she said in a December speech on the Senate floor, particularly noting her concern over laws in other states that she said would allow political appointees more control over which votes counted, and which were thrown out.
On Tuesday, as Hassan reiterated her statement to echo Biden's speech, Republicans attacked her for a "flip-flop" on the issue of the filibuster, choosing not to address the voting issues.
New Hampshire Democrats did the opposite — cheering Biden and Hassan for attention to election integrity, and not addressing the filibuster itself.
One voice was notably silent. New Hampshire is used to hearing the secretary of state's contributions on these sorts of issues, but newly sworn-in Secretary of State Dave Scanlan has been hanging back — quite a change after decades of Bill Gardner's mixing it up on voting issues and voting rights.
Bipartisanship for policy
Sen. Jeanne Shaheen hasn't made public her stance on the filibuster carve-out, but during an virtual event with the U.S. Chamber of Commerce and Sen. Susan Collins (R-Maine) this week, she made the case for broad coalitions and bipartisanship.
"I think the most often-heard remark I get from my New Hampshire constituents is, 'Why can't you all work together?'" she said during the Tuesday event. "People want us to work together. That's what I've tried to do."
As a former Democratic governor who worked with a Republican-led legislature, Shaheen added, she said she believes legislation is made better by input from people across the political spectrum.
On the House side, Reps. Chris Pappas and Annie Kuster both noted their votes Wednesday for a bill with bipartisan support: the Guard and Reserve GI Bill Parity Act.
"Since the GI Bill was enacted, reservists have not been eligible for benefits equal to active duty service members, even though they often serve side by side, doing the same jobs," Kuster said in a statement. "I was proud to vote for this bipartisan legislation today to correct this oversight."
"Our National Guard and Reservists increasingly take on the same jobs with the same risks as members of our active duty military. These men and women took the same oath, and they deserve to earn the same benefits," said Pappas. "This bipartisan legislation will ensure every day members of our Guard and Reserves spent in uniform serving our country during the pandemic, natural disaster response efforts, or during the withdrawal from Afghanistan counts toward their GI Bill benefits."
Strength test for far right
Since the 2020 election, the right wing of New Hampshire politics has grown more visible, with opposition to mask and vaccine rules galvanizing a core of activists. The flank didn't pose much threat to mainline Republicans in 2020. But this wing seems to be getting more organized and active, and visible on a variety of issues since the anti-lockdown protests of summer 2020.
Between agitating for a ban on voting machines and a ban on vaccine requirements, outfits like NH Patriot Hub and We the People NH have been making it clear that their choice for Senate is retired Brig. Gen. Don Bolduc — and expressing their scorn for state Senate President Chuck Morse, calling him "RINO Pick of the Litter" and widely sharing a photoshopped image of Morse's face on a photo of a rhinoceros. So far, they've left former Londonderry town manager Kevin Smith out of the fray.