Eli Clemmer wanted to make a difference, so he decided to run for office.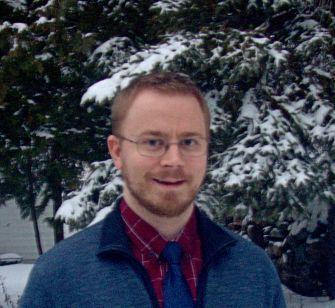 But living and working in Berlin as an elementary school librarian, the state legislature in Concord feels awfully far away. Clemmer told the Union Leader he couldn't work while commuting to Concord during the legislative session, and certainly can't quit his job and live on a legislator's pay of $100 per year.
So Clemmer, 31, is gunning for Rep. Ann Kuster's seat, one of three Republicans hoping to run against her in November. Former state Rep. Steve Negron, Kuster's opponent in 2018, is taking another run this year.
"I read up on Annie Kuster and Steve Negron, and they seem a little out of touch with New Hampshire citizens," Clemmer said, by dint of their net worths.
Attempts to reach Negron and Kuster's campaigns Wednesday were unsuccessful.
Clemmer said he's starting the campaign slow, after formally filing to run last month. He's meeting with local Republican groups, and hopes to campaign hard across the district during school vacations.
Lynne Blankenbeker is the third Republican running, and said Wednesday she is optimistic about her campaign. "We've been meeting voters, donors, working through the district, learning about the issues, making connections," she said Wednesday. "It's been great!"
So far, none of the three candidates have raised much in comparison to Kuster.
The congresswoman had a $1.8 million war chest as of Sept. 30, the last time candidates reported detailed financial information to the Federal Election Commission. As of that date, Negron had just shy of $140,000 in the bank after raising about $60,000 up through the end of September, and loaning himself another $79,000. Blankenbeker was sitting on just under $70 as of Sept. 30.
Clemmer, having filed to run less than a month ago, has not reported any fundraising yet.
Football fan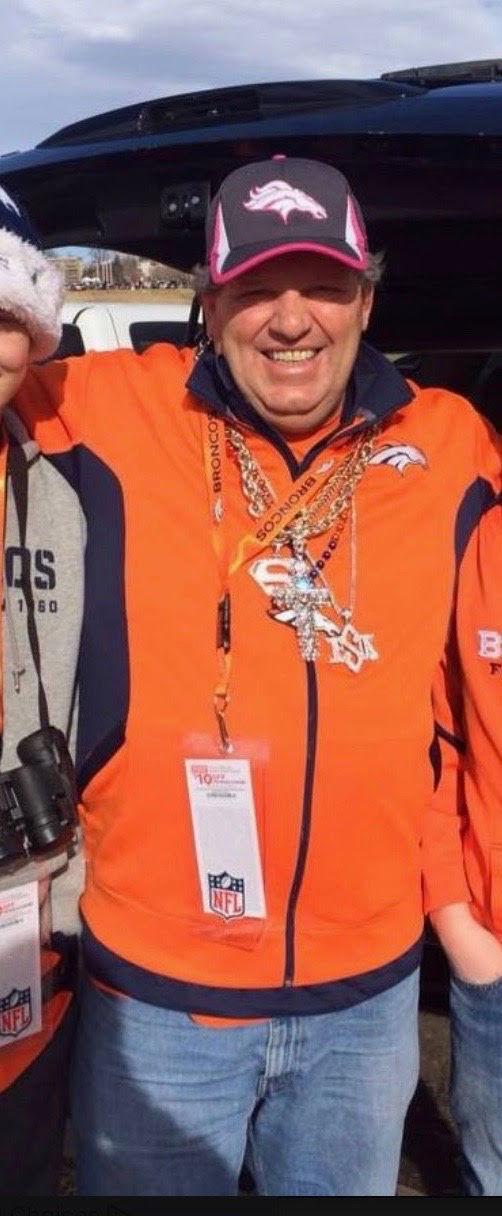 Before last Saturday's wild card game (of which we shall speak no more), the state Democratic Party sent out an email pointing out that Senate candidate Bryant "Corky" Messner has not always cheered for the Patriots. When he was still living in Colorado, Messner committed the mortal sin of being photographed in a Broncos hat and jacket (along with an inexplicable stack of gaudy necklaces, which we will address another time).
There's of course nothing wrong with rooting for a team other than the Patriots, of course. But Messner's campaign says he would never.
"Of course he's a Patriots fan," said Todd Cheewing of the campaign. "Corky is a Patriots fan and a very proud one!"
The New Hampshire Democratic Party has scarcely missed an opportunity to point out Messner's relatively recent relocation to New Hampshire. Can you blame them? A similar narrative wounded the last Republican to run against Sen. Jeanne Shaheen.
The "carpetbagger" label stuck to former Massachusetts Sen. Scott Brown, who ran against Shaheen in 2014. After Brown lost his Massachusetts seat to now-Sen. Elizabeth Warren in 2012, Brown moved north to Rye, and launched a run against Shaheen.
Brown's campaign offers some lessons for transplants running for office. First, remember which state you're running in — Brown occasionally mixed up the Bay State and the Granite State. Second, study up on the state's geography; you never know when a debate moderator will push you on it.
GOP committeeman race
Steve Duprey has brought on a team of consultants to help in his fifth race for Republican National Committeeman later this month. Duprey has said he's friendly with his challenger Chris Ager, chair of the Hillsborough County GOP, but the campaign could get tough: Duprey has engaged political consultancy RightVoter, which ran aggressive campaigns for Victoria Sullivan in the 2019 race for Manchester mayor and worked on both 2018 Congressional races.
"Steve Duprey's tenured history of advocating for us at the Republican National Committee and fighting for the New Hampshire Primary is unparalleled," Mike Biundo of RightVoter said in a statement. "I have also witnessed his true passion as he fought against forces looking to hurt President Donald Trump at the convention."
The race for Republican National Committeeman involves courting an electorate of just about 500 people — New Hampshire's Republican delegates, Derek Dufresne of RightVoter explained. The campaign will bear few similarities to a mayoral or congressional race, but Dufresne said it was not uncommon for candidates seeking party offices to bring in consultants.
Dufrense said Duprey has had an impact on New Hampshire, because he has worked to protect the New Hampshire primary's first-in-the-nation status. "Steve's been a leader on that, and is in a strong position within the GOP to continue to advocate for the primary.
Not going to Warren camp
State Rep. Manny Espitia said he would not be endorsing anyone in the primary — he had been a leader on the short-lived New Hampshire campaign of Julian Castro. The former Housing and Urban Development secretary and San Antonio mayor suspended his campaign for President last month. Earlier this week, Castro endorsed Warren, and appeared with her at a rally in Brooklyn.
In a series of tweets, Espitia said he would not be following Castro to the Warren primary campaign, but said he had been named Northern Regional Director for Run for Something, an organization that recruits Democratic candidates for state and local offices.