News of the impeachment inquiry, and the July call between President Donald Trump and the Ukrainian president is sinking in across New Hampshire politics — or sliding off, depending on how you feel about the President.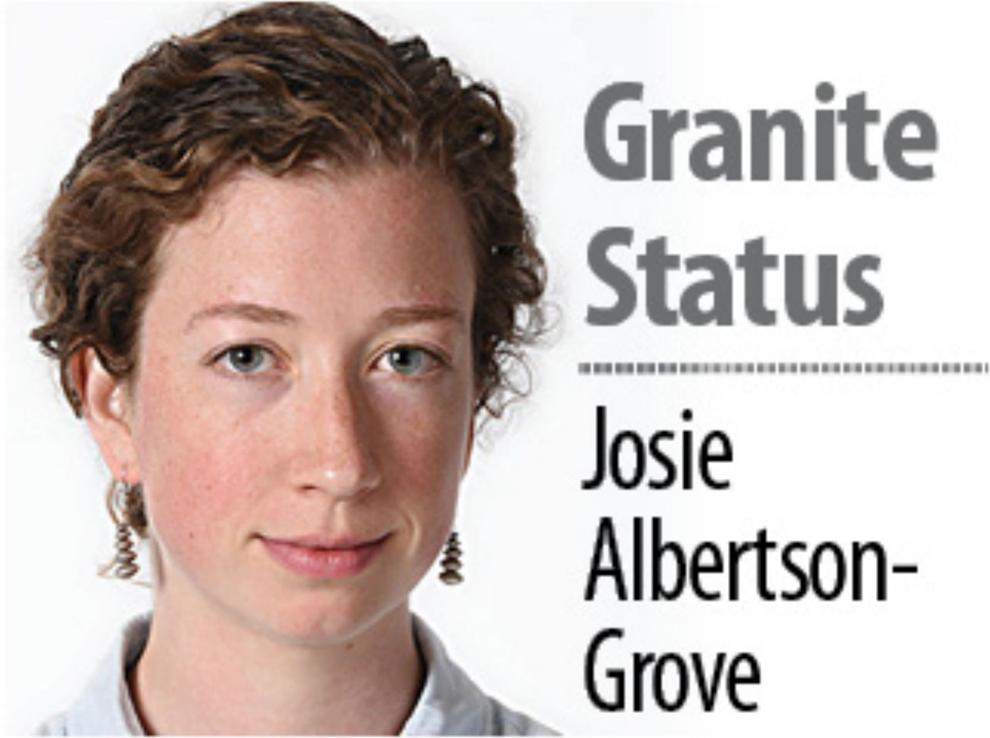 "There has to be a quid pro quo, and there's none there," Republican U.S. Senate candidate and Trump backer Bill O'Brien said after reading the rough transcript of the July call, released Wednesday.
Fergus Cullen, the "Never-Trumper" former chair of the state Republican party, said he saw a quid pro quo in the same transcript.
"Imagine Tony Soprano reading those lines," Cullen said, referring to the fictional mobster. "It's very clear what those words meant."
"The President has shown a remarkable ability to survive things that would have sunk other administrations," said Jim Merrill, state director of Bernstein Shur, a public affairs, communications and political consulting law firm, and a veteran of New Hampshire presidential campaigns.
State Rep. Fred Doucette, a co-chair of Trump's New Hampshire campaign, said he thinks the President's supporters will stick with him through the inquiry.
"He is as advertised," Doucette said.
Doucette said with so many moderate members of the Democratic party supporting the impeachment inquiry, those moderate members would be less able to distinguish themselves from the firebrand progressives in the party.
In a statement issued Tuesday, Steve Negron, running for the Republican nomination to challenge Rep. Ann Kuster, drew the line between Kuster's support for the impeachment inquiry and Rep. Alexandria Ocasio-Cortez, the first-term congresswoman from New York whose name has become shorthand for the progressive wing of the Democratic party.
As O'Brien campaigned in the North Country on Wednesday, he said he got some questions about the impeachment inquiry. But, he said more people were concerned about affording their homes and health care. He said the Democrats should be talking about their policy ideas.
"Lead with what you got, guys. If you think there are going to be reparations, if you want to give away trillions of dollars, say that," O'Brien said. "Instead they want to re-litigate an election that's going on three years ago. It's not good for any of us. It's much better that we talk about policies."
In a campaign speech in Keene on Wednesday, Democratic presidential candidate Sen. Elizabeth Warren spoke about both policy and impeachment.
Merrill said it was hard to judge the political effects of the inquiry until more facts of what Trump did come out.
"But make no mistake, it will animate both bases," he said.
As presidential candidates campaign across New Hampshire, Cullen said they will have to talk about the possibility of impeachment.
In the general election, Cullen said, he worries the specter of impeachment will haunt Republicans all the way down the ballot — especially if former Trump campaign manager Corey Lewandowski elects to run and becomes the U.S. Senate nominee. Cullen said he does not think voters will spare local Republicans, including their state representatives and Gov. Chris Sununu.
Republicans felt this in 2006, he said, when candidates for state representative had to answer for the then-escalating Iraq war, and Democrats felt it in 2010, facing scrutiny of the Affordable Care Act. In both years, he said, an unpopular President affected local politicians from their parties.
"It's not like Passover: there's no blood on the door saying, 'Spare this one.' Voters don't say, 'That's one of the good ones,'" Cullen said. "When voters get in a firing mood, they wipe out everybody of one party."
But, he said, if Trump ends up running against one of the more progressive Democrats like Warren or Vermont Sen. Bernie Sanders, moderate voters might stick with the President.
Then again, Cullen said, the interest in impeachment could just taper off.
"People should expect the process to slow down, not speed up," Cullen said, pointing to the months of hearings that prefaced the House vote to impeach President Bill Clinton in 1998.