MANCHESTER — Joyce Craig was reelected to a second term as mayor of the state's largest city Tuesday, defeating challenger Victoria Sullivan by nearly 3,000 votes.
Unofficial results from Tuesday's municipal election show Craig beat Sullivan, a former state representative, 11,033 to 8,436 votes, to earn another two years as mayor of Manchester.
"Tonight, we celebrate," Craig told supporters during a post-election gathering at the Puritan Conference Center. "Tomorrow, we start the hard work all over again, and I look forward to working with you to build a stronger Manchester."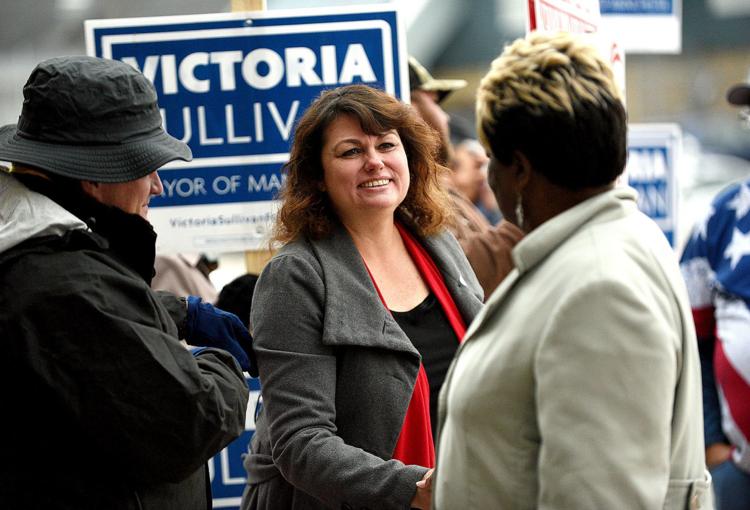 Two years ago, Craig defeated then-Mayor Ted Gatsas to become the first Democrat to be elected mayor of Manchester in 14 years and the first woman elected mayor of the Queen City. On Tuesday, Sullivan won just one of the city's 12 wards, Ward 8, where she topped Craig 1,106 to 1,083.
Sullivan called Craig to congratulate her just before 8 p.m. Sullivan arrived at Murphy's Taproom just afterward, and hugged supporters before she wiped away tears and started speaking.
"I'm not crying because we lost, I'm crying because we love you guys," she said to the crowd. "You have been amazing."
"We were up against a freaking machine," Sullivan said. She said she thought Craig's $400,000 campaign war chest could have been better spent on the city.
Sullivan pledged to keep working for Manchester.
"We truly represented the blue-collar folks in this city, and that's who we still represent."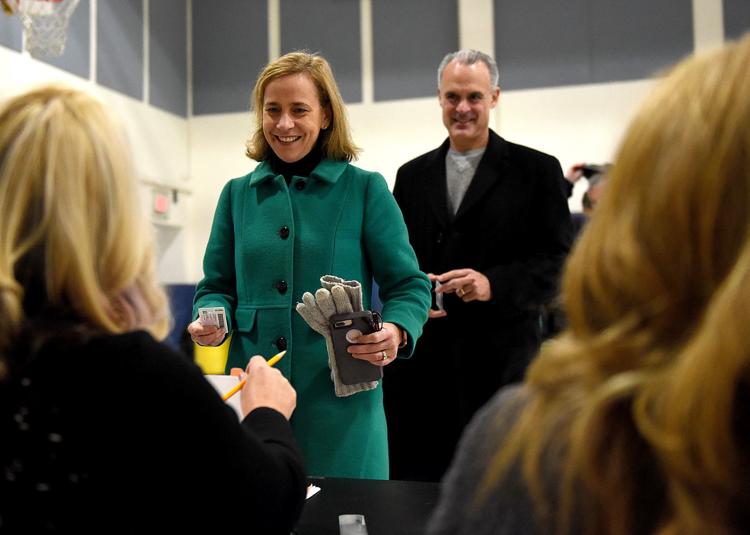 Sullivan campaign consultant Derek Dufresne of Right Voter LLC said he was proud of Sullivan's work on the campaign. He blamed Craig's fundraising advantage — and the television ads it bought her — for Sullivan's loss.
Craig increased her percentage of the vote in all 12 wards compared to her numbers in 2017
"I'm honored and humbled to have been elected to serve a second term as mayor of Manchester, the best job in the world," said Craig. "We knocked on over 35,000 doors across the city, and so we were having a lot of conversations with residents and listening to their ideas, listening to their concerns, in a place where they are comfortable, and I really think that paid off."
Accolades for Craig poured in from across the state and country.
"Congrats to Joyce Craig for winning a second term," tweeted Democratic presidential candidate U.S. Sen. Amy Klobuchar, D-Minn. "Your leadership has meant expanded access to mental health treatment as well as increased investments in education and infrastructure. Eager to see what you do in the next two years."
"Her re-election is a major victory for Manchester women," tweeted Planned Parenthood NH. "Mayor Craig will continue to prioritize their reproductive health and safety."
City Clerk Matt Normand said voter turnout at most wards was heavy early on, then slowed during the midday before picking up during the late afternoon.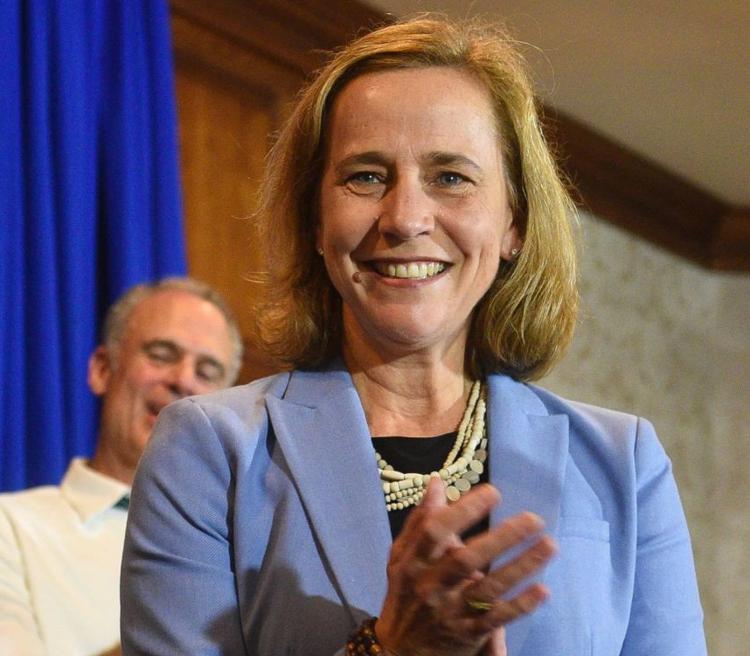 Just after noon, Ryan Sempf, 24, held signs for Craig outside the Ward 6 polling location at McLaughlin Middle School on South Mammoth Road. He had listened to last week's debate between the two mayoral candidates hosted by NHPR and the Union Leader.
"I heard Joyce really bring forward not just what the problems are but what the solutions are, where the other candidate I didn't necessarily hear any solutions," he said.
At St. Anthony's Community Center on Belmont Street, Stephen Focht said he cast his vote for Sullivan. She would be an approachable leader, he said.
"I want someone who is going to take action, not just talk about it," said Focht. "She has done that as a state rep. That's what got me on her team."