Families in Transition formally opened its new food pantry on Monday, transforming a former car parts store into a grocery store-like space where poor and low-income people can go for food.
Gov. Chris Sununu and Mayor Joyce Craig were on hand when Maria Devlin, the president of Families in Transition, cut the ribbon at the front of the building.
In its new location, the pantry is separate from the Families in Transition (FIT) homeless shelter and soup kitchen. The new location offers shopping carts and shelves of groceries where people can select what items they want.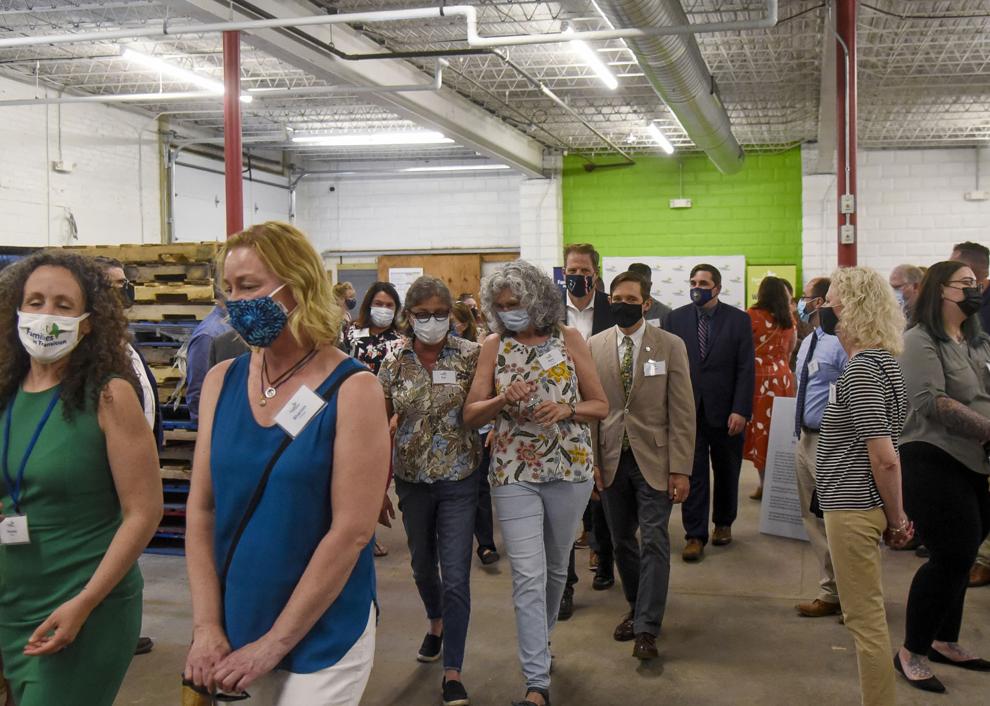 Mayor Joyce Craig said the pantry is set up in a way that people can feel dignified and respected.
"You walk into this one, and it's bright paint, bright lights. It's set up in a nice way to really encourage shopping," she said.
The new space amounts to 10,600 square feet, about the size of a large pharmacy. A $2.36 million federal Coronavirus Aid, Relief, and Economic Security (CARES) Act grant paid for acquisition of the property, repairs and retrofitting, as well as work on the shelter space.
The work included structural repairs, a new lighting system, an HVAC system and a forklift that will allow workers and volunteers to remove pallets from high-gated delivery trucks.
The work allowed FIT to expand its Manchester Street shelter by about 40 beds into space that had been used by the pantry.
The pantry has been open for months, but as a low-key operation where users had to make appointments. Now, people can use the pantry twice a month for groceries and meat without appointment, said Kyle Chumas, FIT spokesman.
Bakery and produce is available to anyone daily on a first come, first serve basis.
Devlin said she grew up in a family of six, which relied on a food pantry at times. Volunteers would hand people a box full of items such as government cheese and powdered milk, food that she didn't like growing up as a kid.
She said the new pantry will help build families and compassion for others.
"This is a place where parents can come and feel proud. They're going to be treated with dignity and respect," she said.