MERRIMACK — The town's police chief is seeking funding to hire two new police officers.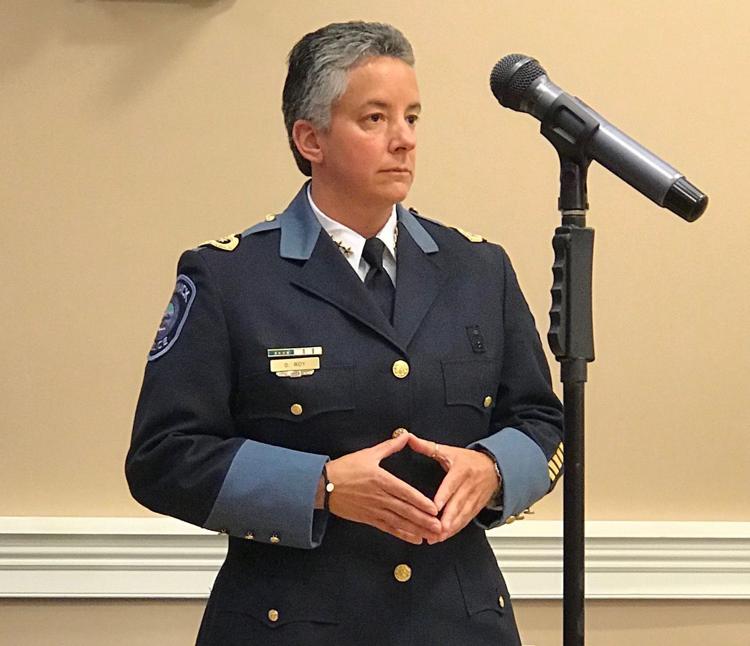 "We are juggling a lot. I am concerned for the safety of our officers," said Police Chief Denise Roy.
The two new police officers would cost about $154,000; one officer would be funded for a full year starting in July, and the other officer would start in January 2021, according to the proposal.
The police department currently has four geographic sectors that it covers with three shifts. By adding two more officers, three of the sectors would have full coverage during all of the shifts, and one of the sectors would have full coverage during two of its three shifts.
"We are doing our best right now at maintaining ... a comfortable area," said Roy. In the past two weeks, there have been one or two arrests per day as part of the town's special drug investigation unit, she said.
The two new proposed officers would not be part of the drug unit, but would be used for the patrol division, Roy said.
In 2019, the Merrimack Police Department responded to 39,708 calls for service.
The majority of those calls, 13,992, took place in the town's third sector, which includes local hotels and the Merrimack Premium Outlets; there were more than 1,000 calls to the outlets in 2019.
Whenever police respond to any of the local hotels or domestic violence incidents, two officers and a sergeant must respond, according to Roy.
"I want them all to go home safely at night," she said, explaining domestic situations can become volatile fairly quickly, and are complicated and time consuming cases.
With two more officers on the force, the first and second shifts would have four officers and a supervisor on duty at all times, said the chief.
Although the department may need this same number on staff for the third shift eventually, she said these initial two officers are a priority.
Town Manager Eileen Cabanel is supporting the chief's recommendation. In her proposed $47.7 million budget, Cabanel is proposing the addition of two police officers, an environmental engineer and a highway foreman, as well as increasing the health officer position from part-time to full-time.
With hundreds of new apartment units in town and more on the way, Fire Chief Mike Currier said earlier that his department is also in need of additional manpower.
He is hoping to possibly secure enough funding to hire four more firefighters.
Cabanel's proposed spending plan of $47,766,541 includes about $31.7 million in the general fund to be raised by taxes; the remaining funds are self-supporting accounts for the library, wastewater and other entities.