Manchester Municipal Salaries
This searchable database of 2018 Manchester municipal salaries includes gross pay, individual overtime, extra detail pay and vacation and sick time payouts for retiring city personnel (Final Payout). GO TO SCHOOL WAGES
---
| Department | Position | Employee Name | Gross | Overtime | Detail | Final Payout |
| --- | --- | --- | --- | --- | --- | --- |
| AVIATION | ASSIST AIRPORT DIR ENG/PLAN | FIXLER, RICHARD | $183,223.17 | | | $67,662.53 |
| HEALTH | PUBLIC HEALTH DIRECTOR | SOUCY, TIMOTHY | $175,424.97 | | | $79,414.37 |
| HIGHWAY DIVISION | PUBLIC WORKS DIRECTOR | SHEPPARD, KEVIN | $169,020.98 | | | |
| POLICE | POLICE CHIEF | WILLARD, ENOCH | $161,315.60 | | | $84,851.33 |
| POLICE | POLICE OFFICER | HOPKINS, JONATHAN | $156,287.52 | $14,209.23 | $1,300.92 | |
| FIRE | FIRE CAPTAIN | MERRILL, SCOTT | $154,520.74 | $24,753.81 | | |
| FIRE | FIRE DISTRICT CHIEF | GAMACHE, MICHAEL | $153,542.60 | $14,186.94 | $1,464.41 | |
| POLICE | POLICE LIEUTENANT | GALLANT, JAMIE | $152,772.14 | $10,626.52 | $20,039.49 | |
| POLICE | POLICE LIEUTENANT | THOMPSON, PAUL | $152,341.31 | $6,148.31 | $8,665.82 | |
| POLICE | POLICE CAPTAIN | SANCLEMENTE, MARK | $152,337.55 | $12,142.93 | | |
| CITY SOLICITOR'S OFFICE | CITY SOLICITOR | RICE, EMILY | $151,985.41 | | | |
| POLICE | POLICE OFFICER | LEDOUX, NICOLE | $151,592.99 | $433.10 | | $71,680.71 |
| POLICE | POLICE CHIEF | CAPANO, CARLO | $150,462.83 | | | |
| POLICE | POLICE SERGEANT | COSIO, BRIAN | $150,222.30 | $22,440.91 | $10,671.34 | |
| POLICE | POLICE CAPTAlN | LEIGHTON, SEAN | $150,154.64 | $5,135.33 | $9,079.04 | |
| POLICE | POLICE CAPTAIN | TESSIER, MAUREEN | $149,540.67 | $2,206.66 | $9,160.84 | |
| AVIATION | DEPUTY AIRPORT DIRECTOR | MALAFRONTE, THOMAS | $148,676.89 | | | |
| FINANCE | FINANCE DIRECTOR | SANDERS, WILLIAM | $147,629.90 | | | |
| POLICE | POLICE OFFICER | DELOREY, ANDREW | $146,667.11 | $10,787.18 | $1,856.74 | $55,103.87 |
| POLICE | POLICE OFFICER | BIRON, MICHAEL | $146,184.67 | $3,471.51 | $8,815.72 | $64,513.84 |
| POLICE | POLICE CAPTAIN | ALDENBERG, ALLEN | $145,233.87 | $18,132.62 | $2,649.98 | |
| AVIATION | AIRPORT DIRECTOR | BREWER, MARK | $145,219.30 | | | $102,154.31 |
| POLICE | ASSISTANT CHIEF OF POLICE | GRANT, RYAN | $145,214.16 | $2,797.87 | $821.07 | |
| POLICE | POLICE LIEUTENANT | MURPHY, BRANDON | $145,095.31 | $25,251.36 | $187.80 | |
| FIRE | FIRE LIEUTENANT | AMEEN, EDWARD | $144,908.48 | $8,998.74 | | $47,426.01 |
| FIRE | FIRE DISTRICT CHIEF | POULIN, ALFRED | $144,241.01 | $12,535.34 | $140.76 | |
| FIRE | FIRE LIEUTENANT | COUTURE, JOHN | $143,559.84 | $10,764.24 | $637.76 | $48,846.64 |
| INFORMATION SYSTEMS | INFORMATION SVCS DIRECTOR | ANGELL, JENNIE | $143,330.07 | | | |
| HIGHWAY DIVISION | DEPUTY PUBLIC WORKS DIRECTOR | CLOUGHERTY, TIMOTHY | $143,329.88 | | | |
| POLICE | POLICE TELECOMMUNICATIONS MGR | PAGE, RACHAEL | $143,038.23 | $2,121.63 | | |
| FIRE | FIRE DISTRICT CHIEF | MICHAEL, JAMES | $141,982.14 | $11,480.43 | | |
| PLANNING & COMMUNITY DEV | PLANNING DIRECTOR | LAFRENIERE, LEON | $140,575.61 | | | |
| FIRE | FIRE LIEUTENANT | KELLY, JAMES | $140,453.28 | $26,189.61 | $785.15 | |
| POLICE | POLICE OFFICER | BRANDRETH, RYAN | $140,442.32 | $26,154.50 | $28,657.08 | |
| POLICE | POLICE OFFICER | PENTTINEN, NEIL | $140,121.74 | $19,514.69 | $38,668.37 | |
| FIRE | FIRE DISTRICT CHIEF | MARTINEAU, HENRY | $140,086.97 | $13,611.79 | | |
| POLICE | POLICE OFFICER | GHIORZI, DAVID | $139,966.02 | $4,302.02 | $15,103.57 | $45,804.19 |
| FIRE | FIRE CHIEF | GOONAN, DANIEL | $139,955.27 | | | |
| POLICE | POLICE OFFICER | CUNNINGHAM, CHRISTOPHER | $138,395.50 | $25,054.16 | $33,813.56 | |
| POLICE | POLICE OFFICER | CATALDO, DEREK | $138,020.91 | $50,770.68 | $317.88 | |
| POLICE | POLICE LIEUTENANT | MANGONE, STEVEN | $137,819.98 | $13,617.70 | $6,269.88 | |
| POLICE | POLICE OFFICER | BRUNINI, KENNETH | $137,381.60 | $33,996.66 | $20,135.90 | |
| POLICE | POLICE CAPTAIN | O'KEEFE, BRIAN | $137,075.71 | $5,191.68 | $11,106.43 | |
| POLICE | POLICE LIEUTENANT | MUCCI, JOSEPH | $136,239.83 | $8,521.35 | $3,707.28 | |
| HUMAN RESOURCES | HUMAN RESOURCES DIRECTOR | GILE, JANE | $135,895.15 | | | |
| FIRE | FIRE CAPTAIN | PIERSON, CHARLES | $134,754.94 | $15,865.68 | $1,996.85 | |
| FIRE | FIREFIGHTER | GOUPIL, STEVEN | $134,704.10 | $58,036.76 | $2,533.69 | |
| FIRE | FIRE CAPTAIN | PARENT, ANDRE | $134,528.86 | $19,187.11 | | |
| POLICE | POLICE OFFICER | HARRINGTON, MARK | $134,425.22 | $37,530.74 | $12,780.54 | |
| FIRE | ASSISTANT FIRE CHIEF | MCGAHEY, RICHARD | $133,769.66 | | $140.76 | |
| POLICE | POLICE CAPTAIN | BOUCHER, TODD | $133,542.73 | $591.61 | $4,675.72 | |
| FIRE | FIRE DISTRICT CHIEF | BURNS, BRENDAN | $132,980.86 | $9,650.35 | | |
| FIRE | FIRE LIEUTENANT | KAFEJELIS, NICHOLAS | $132,953.22 | $24,522.30 | $1,656.11 | |
| POLICE | POLICE SERGEANT | DITULLIO, GREGORY | $132,513.60 | $22,923.92 | $6,049.29 | |
| POLICE | POLICE SERGEANT | HOUGHTON, PATRICK | $132,507.66 | $18,792.71 | $6,844.89 | |
| POLICE | POLICE OFFICER | CHAMBERLAIN, KENNETH | $132,248.95 | $1,978.79 | $43,022.72 | |
| LIBRARY | LIBRARY DIRECTOR | VANZANTEN, DENISE | $131,725.95 | | | |
| POLICE | POLICE OFFICER | HARRINGTON, JEFFREY | $131,705.12 | $12,643.82 | | $54,689.54 |
| POLICE | POLICE OFFICER | BIFSHA, ROBERT | $130,361.83 | $8,576.80 | $56,167.32 | |
| POLICE | POLICE OFFICER | MAKARA, JONATHAN | $130,244.75 | $22,485.40 | $24,510.20 | |
| POLICE | POLICE SERGEANT | BIRON, CHRISTOPHER | $129,455.21 | $10,048.07 | $17,192.25 | |
| WATER WORKS | WATERWORKS DIRECTOR | CROASDALE, PHILIP | $129,104.80 | | | |
| POLICE | POLICE OFFICER | RYAN, JOSEPH | $128,791.01 | $6,279.17 | $1,680.20 | $62,287.42 |
| FIRE | FIRE CAPTAIN | CHOUINARD, GREGG | $128,415.57 | $9,702.98 | | |
| FLEET | CENTRAL FLEET SERVICES DIR | O'MALEY, KEVIN | $127,922.56 | | | |
| POLICE | POLICE SERGEANT | KEATING, ROBERT | $127,462.89 | $11,725.22 | $8,970.26 | |
| POLICE | POLICE OFFICER | GONZALES, THOMAS | $127,398.97 | $37,245.35 | $2,266.22 | |
| POLICE | POLICE LIEUTENANT | MARR, PETER | $126,358.02 | $22,176.50 | | |
| POLICE | POLICE OFFICER | BOYTON, RYAN | $125,606.44 | $26,919.72 | $24,884.99 | |
| POLICE | POLICE SERGEANT | BRENNAN, RICHARD | $124,783.83 | $12,728.48 | $7,031.63 | |
| POLICE | POLICE OFFICER | CARON, MICHAEL | $124,746.08 | $11,188.88 | $29,366.24 | |
| POLICE | POLICE OFFICER | DUQUETTE, STEVEN | $124,517.47 | $13,442.67 | $28,533.28 | |
| POLICE | POLICE OFFICER | SKERRY, PATRICK | $124,386.95 | $18,445.80 | $21,096.86 | |
| POLICE | POLICE OFFICER | DAY, CHRISTOPHER B | $124,216.09 | $21,638.75 | $20,613.92 | |
| POLICE | POLICE OFFICER | FLYNN, STEPHEN | $124,114.73 | $6,426.01 | $36,361.20 | |
| POLICE | POLICE OFFICER | MAGUIRE, JUSTIN | $123,676.34 | $1,646.28 | $41,843.98 | |
| FIRE | FIRE LIEUTENANT | RHEAULT, MICHAEL | $123,092.97 | $35,930.91 | $1,255.76 | |
| POLICE | POLICE SERGEANT | GOODNOW, CHRISTOPHER | $122,932.54 | $14,076.38 | $7,688.56 | |
| FIRE | FIRE CAPTAIN | PROULX, KENNETH | $122,915.74 | $15,389.43 | | |
| POLICE | POLICE OFFICER | O'LEARY, BRIAN | $122,809.22 | $21,005.36 | $14,779.78 | |
| POLICE | POLICE SERGEANT | SANDERS, CHRISTOPHER | $122,383.15 | $18,749.93 | | |
| POLICE | POLICE OFFICER | IRWIN, STEPHEN | $121,210.64 | $6,766.99 | $53,321.77 | |
| HEALTH | PUBLIC HEALTH DIRECTOR | THOMAS, ANNA-MARIE | $121,051.96 | | | |
| CITY CLERK'S OFFICE | CITY CLERK | NORMAND, MATTHEW | $120,999.96 | | | |
| POLICE | POLICE OFFICER | LAVALLEE, MICHAEL | $120,962.14 | $6,680.78 | $33,695.28 | |
| POLICE | POLICE OFFICER | MULLEN, PATRICK | $120,795.06 | $7,025.89 | $34,158.12 | |
| POLICE | POLICE SERGEANT | CUNNINGHAM, JOHN | $120,757.73 | $17,899.00 | $811.62 | |
| FIRE | FIRE CAPTAIN | CHIASSON, MAX | $120,622.89 | $14,911.73 | $335.39 | |
| FIRE | FIRE LIEUTENANT | BATTEY, MARK | $120,535.47 | $18,221.52 | | |
| PLANNING & COMMUNITY DEV | DEPUTY DIRECTOR-PLANNING & ZON | GOUCHER, PAMELA | $120,509.82 | | | |
| POLICE | POLICE OFFICER | MACKEN, EMMETT | $120,465.82 | $33,168.62 | $4,755.68 | |
| POLICE | POLICE OFFICER | HOBBS, LUCAS | $120,195.04 | $1,815.76 | $32,961.76 | |
| POLICE | POLICE SERGEANT | BELLENOIT, ROBERT | $119,891.40 | $15,989.37 | | |
| FIRE | FIRE CAPTAIN | PATTEN, DAVID | $119,584.29 | $1,433.70 | | |
| HIGHWAY DIVISION | CIVIL ENGINEER II | THOMAS, BRUCE | $119,056.19 | | | $52,066.64 |
| FIRE | FIRE CAPTAIN | GOLEY, JEFFREY | $118,843.26 | $10,517.48 | $428.50 | |
| FIRE | FIRE TRAINING OFFICER | FIELD, ROBERT | $118,472.09 | $1,845.10 | $3,117.39 | |
| POLICE | POLICE LIEUTENANT | LAROCHELLE, MATTHEW | $118,313.35 | $5,556.47 | $3,494.40 | |
| POLICE | POLICE OFFICER | WHELAN, THOMAS | $117,891.80 | $3,899.85 | $36,507.92 | |
| FINANCE | DEPUTY FINANCE DIRECTOR | WICKENS, SHARON | $117,699.57 | | | |
| FIRE | FIRE CAPTAIN | O'NEIL, BRIAN | $117,648.77 | $5,026.92 | | |
| FIRE | FIRE LIEUTENANT | JAY, DAVID | $117,444.52 | $10,636.76 | $199.30 | |
| POLICE | POLICE OFFICER | LESHNEY, TODD | $117,444.51 | $12,632.11 | $20,617.68 | |
| POLICE | POLICE OFFICER | FIERIMONTE, JEFFREY | $116,697.37 | $32,433.24 | $2,818.40 | |
| AVIATION | AIRPORT CHIEF FINANCIAL OFFICE | AVAMPATO, TERESA | $116,568.19 | | | |
| POLICE | POLICE OFFICER | PAGE, SCOTT | $116,566.95 | $19,978.67 | | |
| FIRE | FIRE PREVENTION INSPECTOR II | CADY, MITCHELL | $116,298.72 | $18,605.20 | $4,832.84 | |
| FIRE | FIRE CAPTAIN | FRANGGOS, PETER | $116,281.77 | $8,829.33 | | |
| POLICE | POLICE OFFICER | JOYAL, ERIC | $115,818.92 | $38,302.60 | | |
| FIRE | FIRE LIEUTENANT | SMITH, MICHAEL | $115,546.85 | $11,420.64 | | |
| CITY SOLICITOR'S OFFICE | DEPUTY CITY SOLICITOR | CHIESA, PETER | $115,525.27 | | | |
| AVIATION | MGR, AIRPORT OPERATIONS/FACILI | LEGERE, MICHAEL | $115,055.17 | | | |
| POLICE | POLICE OFFICER | FLANAGAN, PETER | $114,739.58 | $10,859.25 | $29,264.24 | |
| FIRE | FIRE CAPTAIN | STARR, JONATHAN | $114,445.58 | $7,150.38 | | |
| FIRE | FIRE LIEUTENANT | DESRUISSEAUX, STEVEN | $114,279.96 | $17,387.67 | | |
| POLICE | POLICE OFFICER | GILLOTTE, BRIAN | $114,273.76 | $12,860.88 | $18,309.36 | |
| FIRE | FIRE LIEUTENANT | PARISEAU, GARY | $114,152.64 | $8,616.30 | $1,765.39 | |
| POLICE | POLICE SERGEANT | GRAVELLE, ROBERT | $114,026.75 | $9,420.11 | | |
| FIRE | CITY COMMUNICATION SUPERINTEND | RIVARD, JODY | $113,972.98 | | | |
| ASSESSOR'S OFFICE | ASSESSOR - CHAIR | GAGNE, ROBERT | $113,345.73 | | | |
| WATER WORKS | WATER WORKS DEP DIR WATER SUPP | MILLER, DAVID | $113,345.73 | | | |
| POLICE | POLICE SERGEANT | BROWN, RICHARD | $113,036.99 | $8,635.53 | $1,480.36 | |
| FIRE | FIREFIGHTER | MCCAFFERTY, JOSEPH | $113,003.11 | $40,013.45 | $351.90 | |
| FIRE | FIREFIGHTER | DOUCET, MARK | $112,930.68 | $27,656.42 | | |
| FIRE | FIRE CAPTAIN | O'ROURKE, DANIEL | $112,849.06 | $918.60 | | |
| ENVIRONMENTAL PROTECT.DIV | CHIEF SANITARY ENGINEER | MCNEILL, FREDERICK | $112,625.62 | | | |
| POLICE | POLICE SERGEANT | LOVEJOY, MORGAN | $112,556.54 | $3,874.10 | $21,454.88 | |
| FIRE | FIRE LIEUTENANT | VEILLEUX, LEO | $112,451.41 | $10,524.86 | $2,938.17 | |
| FIRE | FIREFIGHTER | DUCHARME, ROLAND | $112,333.75 | $24,667.79 | $695.00 | $37,037.85 |
| FIRE | FIREFIGHTER | ROY, EDWARD | $112,305.49 | $25,032.42 | | |
| POLICE | POLICE LIEUTENANT | PATTERSON, TIMOTHY | $112,282.68 | $5,103.28 | | |
| POLICE | POLICE LIEUTENANT | MCCABE, SHAWN | $112,138.56 | $7,398.61 | $3,003.10 | |
| WATERWORKS | WATER WORKS DEP DIR DISTRIB | CHABOT, GUY | $112,079.31 | | | |
| POLICE | POLICE OFFICER | OUELLETTE, THOMAS | $112,038.01 | $4,593.97 | $27,004.60 | |
| FIRE | FIRE LIEUTENANT | BEAUDET, ROBERT | $111,775.06 | $11,323.79 | | |
| POLICE | POLICE OFFICER | ARDITA, SCOTT | $111,540.41 | $7,041.45 | $18,774.88 | |
| POLICE | POLICE SERGEANT | JAJUGA, MATTHEW | $111,491.87 | $18,170.36 | $3,849.11 | |
| POLICE | POLICE OFFICER | MANGUM, JUSTIN | $111,025.26 | $18,303.09 | $8,043.34 | |
| POLICE | POLICE OFFICER | DUCHESNE, JONATHAN | $110,905.45 | $28,556.41 | | |
| FIRE | FIRE MARSHAL | LENNON, PETER | $110,778.92 | $9,217.40 | $3,810.08 | |
| FIRE | FIRE PREVENTION INSPECTOR I | KING, PAUL | $110,693.45 | $7,429.96 | $2,719.51 | $37,464.49 |
| POLICE | POLICE OFFICER | TYLER, JACOB | $110,320.66 | $23,023.90 | $1,127.36 | |
| POLICE | POLICE OFFICER | O'MEARA, KEVIN | $110,138.77 | $14,513.49 | $22,395.44 | |
| POLICE | POLICE OFFICER | YARIS, JACOB | $109,993.19 | $2,741.88 | $42,580.91 | |
| POLICE | POLICE OFFICER | FEATHER, DEREK | $109,665.44 | $28,504.40 | $975.60 | |
| POLICE | POLICE OFFICER | BERNARD, BEAU | $109,568.81 | $1,391.63 | $26,228.14 | |
| POLICE | POLICE OFFICER | DONAHUE, MICHAEL | $109,331.13 | $21,382.93 | | |
| FIRE | FIRE LIEUTENANT | IVERSON, ADAM | $109,170.70 | $9,811.12 | $2,304.59 | |
| FIRE | FIRE LIEUTENANT | FLUREY, DAVID | $108,781.69 | $15,664.44 | $158.36 | |
| POLICE | POLICE OFFICER | TENNIS, CHAD | $108,424.16 | $19,439.84 | | |
| POLICE | POLICE OFFICER | BARBEE, KIMBERLY | $108,034.06 | $2,165.18 | $1,192.40 | $47,129.68 |
| POLICE | POLICE OFFICER | MARTIN, ANNA MARIE | $108,022.74 | $20,727.45 | $4,753.77 | |
| POLICE | POLICE OFFICER | THOMAS, CANDICE | $108,018.23 | $5,084.24 | $16,912.31 | |
| POLICE | POLICE SERGEANT | LORENZO, JOSEPH | $107,585.80 | $6,581.83 | $15,352.11 | |
| POLICE | POLICE OFFICER | FOSTER, BENJAMIN | $107,519.03 | $19,834.71 | | |
| WATER WORKS | UTILITY INSPECTOR II | MARCOUILLIER, RICHARD | $107,492.01 | | | $44,257.92 |
| POLICE | POLICE SERGEANT | DUBOIS, THOMAS | $107,360.89 | $9,814.72 | $9,970.04 | |
| FIRE | FIREFIGHTER | DEVAN, WILLIAM | $107,221.38 | $28,888.40 | $923.74 | |
| POLICE | POLICE OFFICER | GELINAS, KEVIN | $107,199.15 | $4,127.89 | $20,774.06 | |
| POLICE | POLICE OFFICER | DAY, CHRISTOPHER P | $106,925.69 | $20,753.49 | | |
| POLICE | POLICE OFFICER | VALENTI, RICHARD | $106,820.25 | $20,519.94 | $3,935.46 | |
| POLICE | POLICE OFFICER | HEALY, CODY | $106,616.59 | $5,664.17 | $33,992.40 | |
| POLICE | POLICE OFFICER | RONDEAU, PAUL | $106,609.93 | $1,362.04 | $23,298.85 | |
| POLICE | POLICE SERGEANT | YARIS, JARED | $106,602.23 | $23,520.87 | | |
| FIRE | FIRE LIEUTENANT | FITZPATRICK, RICHARD | $106,593.80 | $11,637.88 | $318.88 | |
| POLICE | POLICE OFFICER | AQUINO, MARK | $106,390.92 | $18,991.64 | $2,688.32 | |
| POLICE | POLICE OFFICER | KAROUL, BRIAN | $106,312.47 | $4,865.39 | $17,727.48 | |
| PARKS/RECREATION/CEMETERY | CHIEF OF PARKS, REC & CEMETERY | PINARD, DONALD | $106,161.24 | | | |
| AVIATION | ASSIST AIRPORT DIR OPS/FACILIT | BRALEY, CARLTON | $106,161.08 | | | |
| FIRE | FIRE LIEUTENANT | LAMOTHE, MATTHEW | $105,561.54 | $6,913.63 | $774.18 | |
| FIRE | EQUIPMENT MAINTEN SUP II-FIRE | FOSTER, KEITH | $105,363.00 | $5,753.70 | | |
| FIRE | FIREFIGHTER | SINOTTE, DAVID | $105,240.79 | $14,944.81 | $281.52 | |
| FIRE | FIREFIGHTER | BEAUDIN, JOSEPH | $105,067.04 | $15,731.04 | | |
| POLICE | POLICE OFFICER | MEGOWEN, ROBERT | $104,806.44 | $18,888.49 | $346.88 | |
| POLICE | POLICE SERGEANT | LOUI, KENNETH | $104,346.49 | $1,941.61 | | |
| FIRE | FIRE LIEUTENANT | FRENCH, BRETT | $104,229.00 | $13,646.04 | | |
| AVIATION | EQUIPMENT MAINT SUPERINT II | HUSSNI, HASSAN | $103,953.36 | | | |
| WATER WORKS | WATERWORKS EMERGENCY TECH | COLLINS, TIMOTHY | $103,874.33 | | | |
| FIRE | FIREFIGHTER | ROBERT, JOSEPH | $103,856.77 | $25,898.62 | $1,161.28 | |
| HIGHWAY DIVISION | CHIEF OF STREET OPERATIONS | DAVINI, JAY | $103,570.65 | | | |
| FIRE | FIRE LIEUTENANT | PEARSON, STEPHEN | $103,547.02 | $12,456.44 | $440.96 | |
| POLICE | POLICE OFFICER | MCDONALD, MATTHEW | $103,499.85 | $15,668.82 | $19,172.52 | |
| POLICE | POLICE SERGEANT | SULLIVAN, DEREK | $103,409.34 | $6,605.65 | $2,174.12 | |
| POLICE | POLICE OFFICER | MARA, MATTHEW | $103,159.15 | $4,410.35 | $30,880.55 | |
| FIRE | FIRE LIEUTENANT | KNIGHT, KEVIN | $103,069.54 | $4,637.06 | | |
| POLICE | POLICE OFFICER | TRACY, ERIC | $102,700.54 | $21,373.02 | | |
| POLICE | POLICE OFFICER | LANGTON, BRENDAN | $102,601.28 | $10,595.33 | $30,775.31 | |
| POLICE | POLICE OFFICER | WHELAN, DANIEL | $102,527.41 | $5,123.83 | $15,102.70 | |
| ASSESSOR'S OFFICE | ASSESSOR - COMMERCIAL | HURLEY, W. MICHAEL | $102,488.46 | | | |
| FIRE | FIRE LIEUTENANT | BOUDREAU, PETER | $102,450.70 | $4,323.60 | | |
| POLICE | POLICE OFFICER | WOOD, DANIEL | $102,322.93 | $19,813.63 | $1,658.58 | |
| POLICE | POLICE OFFICER | HARRINGTON, ROBERT | $102,065.32 | $12,861.32 | $542.00 | |
| POLICE | POLICE SERGEANT | BARTER, MATTHEW | $102,012.75 | $13,494.20 | $489.20 | |
| POLICE | POLICE OFFICER | ACCORTO, CARLO | $101,943.33 | $1,907.29 | $11,615.56 | |
| POLICE | POLICE OFFICER | GOODMAN, AUSTIN | $101,935.84 | $4,077.20 | $21,589.48 | |
| POLICE | POLICE OFFICER | SLOCUM, ERIK | $101,909.57 | $20,444.97 | $11,254.88 | |
| FIRE | FIRE PREVENTION INSPECTOR I | CLEMENT, RICHARD | $101,824.85 | $24,233.70 | $1,829.89 | |
| INFORMATION SYSTEMS | COMPUTER & NETWORK INFRA MNGR | FORTIER, JEAN | $101,814.97 | | | |
| FIRE | FIRE LIEUTENANT | ROBIDOUX, DAVID | $101,811.69 | $7,333.77 | $1,783.15 | |
| ENVIRONMENTAL PROTECT.DIV | WWTP SUPERINTENDENT | ROBINSON, ROBERT | $101,686.41 | | | |
| POLICE | POLICE OFFICER | ABRUZESE, MICHAEL | $101,480.18 | $6,513.82 | $11,690.68 | |
| FIRE | FIRE LIEUTENANT | LEMAY, BRIAN | $101,461.50 | $7,632.93 | | |
| INFORMATION SYSTEMS | SYSTEMS/DEVELOPMENT MGR | LINDER, RICHARD | $101,334.49 | | | |
| FIRE | FIRE LIEUTENANT | SULLIVAN, DANIEL | $101,302.74 | $8,354.20 | | |
| CITY SOLICITOR'S OFFICE | ATTORNEY II | MULLER, GREGORY | $101,267.24 | | | |
| HIGHWAY DIVISION | UTILITY INSPECTOR II | COBURN, GENE | $101,093.51 | | | |
| POLICE | EMERGENCY COMM SUPERVISOR-POL | OLSON, STEVEN | $100,761.69 | $20,792.55 | | |
| POLICE | POLICE OFFICER | FLORENZO, THOMAS | $100,730.32 | $14,719.36 | | |
| FIRE | FIRE LIEUTENANT | PINARD, DENIS | $100,653.49 | $13,676.27 | $605.07 | |
| FIRE | FIRE LIEUTENANT | GUAY, JOSHUA | $100,466.44 | $9,091.84 | | |
| FIRE | FIRE LIEUTENANT | MACDOWELL, JEFFREY | $100,399.11 | $3,944.96 | | |
| POLICE | POLICE OFFICER | DEVEREAUX, EDWARD | $100,223.60 | $2,902.30 | $14,779.78 | |
| FIRE | FIRE LIEUTENANT | BIRON, ROBERT | $100,193.85 | $13,633.10 | | |
| AVIATION | ASSISTANT AIRPORT MAINT SUPER | DUHAIME, DENNIS | $99,986.09 | | | |
| FIRE | FIRE LIEUTENANT | FOSHER, JONATHAN T | $99,651.31 | | | |
| HEALTH | PUBLIC HEALTH ADMINISTRATOR | ALEXAKOS, PHILIP | $99,506.76 | | | |
| POLICE | POLICE OFFICER | REGAN, WILLIAM | $99,469.68 | $15,157.94 | $21,874.94 | |
| FIRE | FIRE LIEUTENANT | COTE, JASON | $99,457.99 | $7,804.55 | $1,461.48 | |
| POLICE | POLICE SERGEANT | CALDWELL, BRIAN | $99,446.86 | $1,153.66 | | |
| HIGHWAY DIVISION | ASSISTANT CHIEF OF STREET OPER | LAWRENCE, DAVID | $99,020.47 | | | |
| POLICE | POLICE SERGEANT | KHAVARI, JAMIE | $98,887.11 | $12,167.68 | $4,839.98 | |
| POLICE | POLICE OFFICER | LINSTAD, NATHAN | $98,778.35 | $12,154.27 | | |
| AVIATION | AIRPORT BLDG MAINT&STRUCT SUP | ADAMS, JONATHAN | $98,621.81 | | | |
| POLICE | POLICE OFFICER | MCINERNEY, JOHN | $98,563.06 | $9,619.86 | $522.72 | |
| FIRE | FIRE LIEUTENANT | HOLDREDGE, KEVIN | $98,546.73 | $5,794.13 | $933.92 | |
| POLICE | POLICE OFFICER | ELLSTON, CLIFFORD | $97,979.65 | $14,165.16 | | |
| POLICE | POLICE OFFICER | MENEIDE, SCHLEIDEN | $97,876.65 | $4,612.65 | $32,033.36 | |
| POLICE | POLICE OFFICER | SOLARI, MATTHEW | $97,841.44 | $11,221.26 | $3,327.94 | |
| WATER WORKS | DISTRIBUTION OPERATIONS SUPER | BOURQUE, MARK | $97,659.46 | | | |
| POLICE | POLICE OFFICER | CRAIG, DANIEL | $97,648.61 | $10,262.97 | $11,252.52 | |
| FIRE | FIREFIGHTER | PELLETIER, RICHARD | $97,513.59 | $12,758.97 | | |
| POLICE | POLICE OFFICER | PITTMAN, JAMES | $97,033.96 | $9,164.94 | $23,660.38 | |
| FIRE | FIREFIGHTER | LEAFE, MICHAEL | $96,739.07 | $19,523.81 | | |
| FIRE | FIRE LIEUTENANT | ALLARD, MICHAEL | $96,676.82 | $5,167.57 | | |
| FIRE | FIRE LIEUTENANT | JETTE, GLENN | $96,614.40 | $7,662.16 | | |
| HEALTH | BUSINESS SERVICES OFFICER | WALDER, GABRIELA | $96,533.76 | | | |
| FIRE | FIRE LIEUTENANT | NELSON, KENNETH | $96,279.46 | $6,955.58 | $1,183.04 | |
| POLICE | POLICE OFFICER | DUNLEAVY, JOHN | $96,181.00 | $5,727.70 | $28,705.06 | |
| FIRE | FIRE LIEUTENANT | MCLAUGHLIN, RICHARD | $96,118.30 | $2,529.04 | | |
| POLICE | POLICE OFFICER | BATTISTELLI, ANTHONY | $96,106.96 | $4,504.35 | $9,690.96 | |
| AVIATION | AIRPORT MAINT SUPER (AIRSIDE) | TOWER, MARK | $96,033.84 | | | |
| POLICE | BUSINESS SERVICES OFFICER | HOEFT, STEVEN | $95,882.47 | | | |
| HIGHWAY DIVISION | UTILITY INSPECTOR I | VAZQUEZ, RAUL | $95,821.12 | | | |
| POLICE | POLICE OFFICER | RILEY, SCOTT | $95,724.41 | $2,212.04 | $11,317.32 | |
| AVIATION | AIRPORT OPER & MAINT SPECIALIS | MOQUIN, MARC | $95,682.43 | | | |
| CITY SOLICITOR'S OFFICE | ATTORNEY I | BLANCHARD, JOHN | $95,506.76 | | | |
| LIBRARY | DEPUTY LIBRARY DIRECTOR | SANTOSO, DENISE | $95,506.76 | | | |
| POLICE | POLICE OFFICER | OLSON, WARREN | $95,437.21 | $9,355.77 | $1,842.80 | |
| FIRE | FIRE LIEUTENANT | LABERGE, DANIEL | $95,288.14 | $5,282.52 | | |
| AVIATION | AIRPORT SECURITY MANAGER | MUELLER, PAUL | $95,154.01 | | | |
| FIRE | FIREFIGHTER | WELCH, ROBERT | $94,994.35 | $9,658.35 | | |
| CITY SOLICITOR'S OFFICE | RISK MANAGER | O'NEIL, KEVIN | $94,876.22 | | | |
| POLICE | POLICE SERGEANT | KUCHARSKI, PETER | $94,402.57 | $2,343.54 | | |
| POLICE | POLICE OFFICER | HORN, CHRISTIAN | $94,294.22 | $17,453.10 | | |
| FACILITIES DIVISION | CHIEF FACILITIES MANAGER | GAGNE, JOSLIN | $94,270.32 | | | |
| FIRE | FIRE LIEUTENANT | PAQUETTE, BRIAN | $94,188.29 | | | |
| FIRE | FIREFIGHTER | MCGAFFIGAN, MICHAEL | $94,155.22 | $15,617.56 | | |
| FIRE | FIREFIGHTER | MILLIARD, CARL | $94,134.73 | $20,203.16 | | |
| HIGHWAY DIVISION | ENGINEERING MANAGER | CONNORS, TODD | $94,095.18 | | | |
| HIGHWAY DIVISION | CIVIL ENGINEER II | WINSLOW, DAVID | $93,984.80 | | | |
| POLICE | POLICE SERGEANT | BERGERON, MICHAEL | $93,962.48 | $2,228.16 | | |
| POLICE | POLICE OFFICER | DALY, KYLE | $93,903.00 | $6,696.57 | $23,023.05 | |
| FIRE | FIREFIGHTER | PROVENCHER, JAMES | $93,622.68 | $12,463.16 | | |
| PARKS/RECREATION/CEMETERY | RECREATION FACILITIES MAINT WR | GOULET, YVES | $93,592.43 | | | |
| POLICE | POLICE OFFICER | SEIGLE, CASEY | $93,470.60 | $2,992.72 | $5,153.80 | |
| FIRE | FIREFIGHTER | SWANSON, MICHAEL | $93,358.97 | $10,821.01 | | |
| FIRE | FIREFIGHTER | CASHIN, RYAN | $92,743.37 | $2,920.52 | | |
| POLICE | POLICE OFFICER | FLEMING, IAN | $92,565.20 | $9,593.76 | $3,360.40 | |
| FIRE | FIRE LIEUTENANT | DELEAULT, MATTHEW | $92,370.48 | $4,448.41 | | |
| FIRE | FIREFIGHTER | JOY, COREY | $92,330.66 | $12,328.37 | $281.52 | |
| FIRE | FIRE LIEUTENANT | QUICK, DAVID | $92,293.44 | $12,710.81 | | |
| WATER WORKS | WATER DISTRIBUTION MANAGER | ADAMS, MICHAEL | $92,157.14 | | | |
| HIGHWAY DIVISION | SEWER SUPERINTENDENT | DESROSIERS, EDWARD | $91,831.07 | | | |
| FIRE | FIREFIGHTER | MONROE, JOEL | $91,803.89 | $15,933.60 | $483.86 | |
| FIRE | FIREFIGHTER | BRIGGS, JONATHAN | $91,689.46 | $9,126.45 | | |
| INFORMATION SYSTEMS | SENIOR APPL DEVELOPER/ANALYST | SCHAFFER, ANTHONY | $91,607.38 | | | |
| POLICE | POLICE OFFICER | NOCELLA, MATTHEW | $91,560.76 | $10,652.66 | $14,133.98 | |
| POLICE | POLICE OFFICER | DONOVAN, THOMAS | $91,496.86 | $15,881.36 | $6,633.43 | |
| FIRE | FIREFIGHTER | MORIN, CHARLES | $91,277.24 | $14,589.36 | | |
| PARKS/RECREATION/CEMETERY | PARKS OPERATIONS MANAGER | MATTSON, THOMAS | $91,219.24 | | | |
| POLICE | POLICE OFFICER | MARTENS, ALEXANDER | $90,943.06 | $9,561.05 | $16,741.45 | |
| POLICE | POLICE OFFICER | MACDUFF, ERIC | $90,929.93 | $8,770.22 | $20,929.07 | |
| POLICE | EMERGENCY COMM SUPERVISOR-POL | BOVYN, BRIAN | $90,812.20 | $9,456.02 | | |
| FIRE | FIREFIGHTER | BRACKETT, ADAM | $90,803.37 | $17,946.21 | $527.85 | |
| PARKING DIVISION | PARKING MANAGER | BOUTILIER, DENISE | $90,494.33 | | | |
| POLICE | POLICE OFFICER | TANNER, WARREN | $90,166.00 | $5,270.63 | $5,284.33 | |
| POLICE | POLICE OFFICER | WHITE, RYAN | $90,163.04 | $7,695.88 | | |
| POLICE | POLICE OFFICER | OLSEN, RYAN | $90,103.52 | $8,820.27 | $19,513.63 | |
| PLANNING & COMMUNITY DEV | DEPUTY DIRECTOR BUILDING REGS | LANDRY, MICHAEL | $90,046.54 | | | |
| FIRE | FIRE LIEUTENANT | HOOD, BRADFORD | $90,040.02 | $5,889.36 | | |
| FIRE | FIRE LIEUTENANT | COTE, PAUL | $89,867.42 | $4,488.38 | | |
| FIRE | EMERGENCY COMM SUPERVISOR-FIRE | LEMIEUX, CHRISTINA | $89,862.39 | $18,262.68 | | |
| POLICE | POLICE OFFICER | KRAWCZYK, LOUIS | $89,805.52 | $3,801.76 | | |
| POLICE | POLICE OFFICER | SMITH, ANDRE | $89,797.40 | $12,534.42 | $7,416.06 | |
| FIRE | EMS TRAINING OFFICER | HICKEY, CHRISTOPHER | $89,793.28 | $2,783.72 | $179.80 | |
| AVIATION | AIRPORT OPER & MAINT SPECIALIS | HOOD, JEFFERY | $89,785.35 | | | |
| POLICE | POLICE OFFICER | CHOI, ANDREW | $89,713.17 | $16,185.19 | $2,005.19 | |
| FIRE | BUSINESS SERVICES OFFICER | SORENSON, LISA | $89,572.62 | | | |
| POLICE | POLICE OFFICER | BOYLAN, PETER | $89,445.03 | $931.13 | $2,428.16 | |
| POLICE | POLICE OFFICER | CORTESE, ADAM | $89,401.32 | $2,412.90 | $24,192.61 | |
| FIRE | FIRE LIEUTENANT | WILKINSON, JEFF | $89,129.13 | $1,489.60 | | |
| POLICE | POLICE OFFICER | BUCKLEY, MICHAEL | $89,119.51 | $10,856.06 | | |
| POLICE | POLICE OFFICER | MASSAHOS, MICHAEL | $89,039.28 | $12,684.41 | $14,193.75 | |
| PLANNING & COMMUNITY DEV | PLANS EXAMINER | FRANCK, KARL | $88,928.98 | | | |
| POLICE | POLICE OFFICER | PELLETIER, CARRISSA | $88,531.34 | $1,753.73 | $6,766.56 | |
| FIRE | FIREFIGHTER | HEALY, KEVIN | $88,206.11 | $5,471.62 | $175.95 | |
| PARKS/RECREATION/CEMETERY | RECREATION FACILITIES MAINT WR | CORSON, SHAWN | $88,203.77 | | | |
| POLICE | POLICE OFFICER | REAGEN, ALEXANDER | $88,129.35 | $3,360.29 | $23,466.46 | |
| POLICE | POLICE OFFICER | PAPPALARDO, ERIC | $88,017.27 | $20,385.64 | $2,612.62 | |
| POLICE | POLICE OFFICER | GEORGOULIS, NICHOLAS | $87,987.45 | $6,590.49 | | |
| AVIATION | ASSIST AIRPORT DIR PROP/CONT | BUSH, DAVID | $87,675.53 | $65,287.87 | | $65,287.87 |
| POLICE | POLICE OFFICER | JACKSON, SHANNON | $87,288.78 | $4,044.07 | | |
| POLICE | POLICE OFFICER | BERNARD, KEVIN | $87,178.63 | $1,526.07 | $2,041.52 | |
| FIRE | FIREFIGHTER | BOUTHIETTE, ADAM | $86,825.75 | $6,787.40 | | |
| FIRE | FIREFIGHTER | PROVOST, L CHRISTIAN | $86,812.00 | $11,422.76 | | |
| ENVIRONMENTAL PROTECT.DIV | WWTP SHIFT SUPERVISOR | LEBLANC, KENNETH | $86,764.96 | | | |
| FIRE | FIREFIGHTER | DEFINA, THOMAS | $86,758.61 | $13,828.08 | | |
| POLICE | POLICE OFFICER | HARDY, RYAN | $86,647.15 | $1,962.98 | $21,307.29 | |
| FLEET | EQUIPMENT MAINT SUPER I | GROULX, EDWARD | $86,550.28 | | | |
| FIRE | FIREFIGHTER | LESCATRE, MICHAEL | $86,257.18 | $1,364.72 | $140.76 | |
| OFFICE OF YOUTH SERVICES | YOUTH SERVICES DIRECTOR | DONOVAN, JONATHAN | $86,137.53 | | | |
| PLANNING & COMMUNITY DEV | PLANNER Ill | FLEMING, TODD | $85,921.88 | | | |
| POLICE | POLICE OFFICER | DAIGNEAULT, JORDAN | $85,854.16 | $14,708.69 | $14,036.75 | |
| FIRE | ELECTRONIC SYS TECHNICIAN II | BLUE, CHRISTOPHER | $85,850.49 | $962.37 | | |
| POLICE | POLICE SERGEANT | GILLIS, FREDERICK | $85,837.65 | $1,997.99 | $195.12 | |
| FIRE | FIREFIGHTER | SEIDEL, DUANE | $85,816.98 | $7,373.18 | | |
| FIRE | FIREFIGHTER | WONG, KENNY | $85,779.75 | $11,798.86 | | |
| FACILITIES DIVISION | FACILITIES MAINT SUPERVISOR | FAY, MARK | $85,741.34 | | | |
| POLICE | POLICE OFFICER | ORR, STEVEN | $85,732.61 | $2,805.65 | | |
| FIRE | FIRE LIEUTENANT | PLANTIER, ROBERT | $85,674.43 | | | |
| HIGHWAY DIVISION | DISPATCHER | COUTU, DAVID | $85,559.52 | | | |
| FIRE | FIREFIGHTER | WESCOTT, SEAN | $85,454.90 | $9,658.40 | $1,284.44 | |
| POLICE | POLICE OFFICER | KEIM, JASON | $85,342.86 | $860.14 | | |
| POLICE | POLICE OFFICER | TUCKER, JOSEPH | $85,272.85 | $14,744.82 | $4,930.88 | |
| FIRE | FIREFIGHTER | GLICKMAN, RONALD | $85,234.91 | $4,148.97 | | |
| WATER WORKS | UTILITY BILLING SUPERVISOR | HAWKINSON, FREDA | $85,191.15 | | | |
| POLICE | EMERGENCY SVCS DISPATCHER-POL | GLEASON, JODIANN | $84,998.95 | $18,858.14 | | |
| POLICE | POLICE OFFICER | BELAND, ADAM | $84,993.21 | $7,679.53 | $910.56 | |
| HIGHWAY DIVISION | SOLID WASTE SUPERINTENDANT | NEVEU, ROBERT | $84,512.14 | | | |
| FIRE | FIREFIGHTER | ROBINSON, GABRIEL | $84,399.92 | $6,236.45 | | |
| POLICE | POLICE OFFICER | THIBAULT, SARAH | $84,371.88 | $19,174.17 | $434.64 | |
| POLICE | POLICE OFFICER | FELICIANO, JASON | $84,267.24 | $12,319.75 | | |
| POLICE | INFORMATION SUPPORT SPECIALIST | MALLETT, HUGH | $84,235.95 | $767.73 | | |
| POLICE | POLICE OFFICER | DEJOY, MICHAEL | $84,202.53 | $10,445.41 | $6,555.52 | |
| AVIATION | AIRPORT OPER & MAINT SPECIALIS | WILLIS, DAVID | $84,198.79 | | | |
| HIGHWAY DIVISION | HIGHWAY FIELD SUPERVISOR | GOSSELIN, BRUCE | $84,126.36 | | | |
| POLICE | POLICE OFFICER | FLEMING, ANDREW | $84,050.49 | $474.17 | | |
| POLICE | POLICE OFFICER | KIRBY, MILES | $83,819.21 | $9,653.06 | $14,157.43 | |
| WATER WORKS | WATER WORKS SENIOR SUPERVISOR | MCDONALD, KEITH | $83,798.83 | | | |
| FIRE | FIREFIGHTER | PINARD, BRIAN | $83,753.70 | $11,835.09 | $246.33 | |
| WATER WORKS | UTILITY INSPECTOR II | QUINN, STEPHEN | $83,733.79 | | | |
| FIRE | FIRE LIEUTENANT | MONNELLY, ANDREW | $83,634.90 | $3,329.20 | | |
| AVIATION | AIRPORT OPER & MAINT SPECIALIS | ALMEIDA, DEAN | $83,574.39 | | | |
| WELFARE | WELFARE DIRECTOR | MICHAUD, CHARLEEN | $83,475.97 | | | |
| FACILITIES DIVISION | FACILITIES SUPERINTENDENT | KRUEGER, ERIC | $83,419.46 | | | |
| POLICE | POLICE OFFICER | VOVERIS, JOSEPH | $83,406.01 | $3,794.97 | | |
| POLICE | POLICE OFFICER | BRETON, JUSTIN | $83,278.25 | $6,327.85 | $173.44 | |
| FINANCE | FINANCIAL ANALYST II | CAIL, MAUREEN | $83,153.70 | | | |
| FIRE | FIREFIGHTER | HIGGINS, MARK | $83,022.23 | $2,265.22 | | |
| POLICE | POLICE OFFICER | HOOD, JUSTIN | $83,002.02 | $6,025.19 | $13,733.44 | |
| POLICE | POLICE OFFICER | BATES, STEPHEN | $82,973.35 | $9,112.59 | $13,234.28 | |
| AVIATION | AIRPORT OPER & MAINT SPECIALIS | KEEFE, DARREN | $82,972.30 | | | |
| AVIATION | AIRPORT OPER & MAINT SPECIALIS | TOWER, DEREK | $82,943.38 | | | |
| POLICE | POLICE OFFICER | DANN, WILLIAM | $82,792.39 | $2,458.98 | $13,745.49 | |
| POLICE | POLICE OFFICER | FLEMING, BRIAN | $82,772.14 | $3,515.19 | $4,075.84 | |
| POLICE | POLICE OFFICER | HEILE, RYAN | $82,678.12 | $8,209.53 | $6,451.70 | |
| FIRE | FIREFIGHTER | RUMFELT, JOHN | $82,633.63 | $7,038.11 | $351.90 | |
| POLICE | POLICE OFFICER | FAGUNDES, FELIPE | $82,599.86 | $5,480.36 | $15,314.78 | |
| HIGHWAY DIVISION | HIGHWAY SUPERVISOR Ill | BRULE, ROBERT | $82,581.07 | | | |
| HEALTH | ENVIRONMENTAL HLTH SUPER | KRYCKI, AARON | $82,471.58 | | | |
| FIRE | FIREFIGHTER | FOLEY, JOHN | $82,400.22 | $656.40 | | |
| ENVIRONMENTAL PROTECT.DIV | WWTP OPERATOR | TALBOT, RICHARD | $82,390.45 | | | |
| AVIATION | AIRPORT BUILDING TECHNICIAN | LESSARD, RICK | $82,340.03 | | | |
| POLICE | POLICE OFFICER | LAMY, RAYMOND | $82,306.04 | $3,177.58 | $12,849.05 | |
| POLICE | POLICE OFFICER | BOUDREAU, NATHAN | $82,272.61 | $323.55 | | |
| POLICE | EMERGENCY COMM SUPERVISOR-POL | ROCHE, KOREY | $82,260.82 | $18,405.01 | | |
| POLICE | POLICE OFFICER | GRANT, MEGHAN | $82,197.66 | $6,100.80 | $8,489.09 | |
| POLICE | POLICE OFFICER | VALENTI, MICHAEL | $82,192.24 | $6,302.32 | | |
| POLICE | POLICE OFFICER | DESMARAIS, ERIC | $82,173.51 | $224.46 | | |
| INFORMATION SYSTEMS | SENIOR APPL DEVELOPER/ANALYST | LAFRAMBOISE, KEVIN | $82,163.84 | | | |
| FIRE | FIRE LIEUTENANT | MCCULLOCH, NIKOLOS | $81,968.37 | $5,015.77 | $184.75 | |
| WATER WORKS | POWER & PROCESS CONTROLS MGR | GAGNON, ROGER | $81,892.18 | | | |
| FIRE | ELECTRONIC SYS TECHNICIAN I | WILLIAMS, JOHN | $81,879.09 | $4,343.27 | | |
| FIRE | FIREFIGHTER | CHARPENTIER, JOSHUA | $81,868.58 | $7,266.90 | $334.31 | |
| ENVIRONMENTAL PROTECT.DIV | WWTP PRE-TREATMENT SUPERVISOR | CROWLEY, CHRISTOPHER | $81,859.97 | | | |
| POLICE | POLICE OFFICER | BERGERON-ROSA, ADAM | $81,854.89 | $3,752.41 | | |
| AVIATION | AIRPORT OPER & MAINT SPEC/ALIS | STREEPER, ERIC | $81,567.54 | | | |
| POLICE | POLICE OFFICER | CHANDONNET, KEITH | $81,410.82 | $488.33 | $9,876.47 | $54,559.64 |
| FIRE | EMERGENCY SVCS DISPATCHER-FIRE | TALBOT, PHILIP | $81,375.76 | $20,503.71 | | |
| POLICE | POLICE OFFICER | ATTARDO, BRIAN A | $81,299.61 | $2,933.29 | | |
| ASSESSOR'S OFFICE | APPRAISER - COMMERCIAL | KURFEHS, H CHARLES | $81,224.43 | | | |
| FIRE | FIREFIGHTER | FERRY, CRAIG | $81,214.01 | $1,481.80 | | |
| FIRE | FIREFIGHTER | WHITE, WILLIAM | $81,159.52 | | | |
| HIGHWAY DIVISION | TRAFFIC ENGINEER | CLARKE, KRISTEN | $81,156.24 | | | |
| WATER WORKS | WATERSHED LAND & PROPERTY MGR | O'NEIL, JOHN | $81,020.03 | | | |
| ENVIRONMENTAL PROTECT.DIV | ENVIROMTL PERMIT PRGM COORD | BOUVIER, JEREMY | $80,989.91 | | | |
| AVIATION | AIRPORT OPER & MAINT SPECIALIS | EISMAN, ALEX | $80,939.26 | | | |
| POLICE | POLICE OFFICER | MIANO, BRIANNA | $80,923.25 | $2,317.55 | $12,387.25 | |
| POLICE | POLICE OFFICER | CALLAHAN, LISA | $80,893.66 | $12,574.79 | $694.13 | |
| POLICE | POLICE OFFICER | STONE, AARON | $80,868.59 | $7,798.02 | $3,674.97 | |
| POLICE | POLICE OFFICER | LEVER, JENNIFER | $80,849.20 | $10,327.96 | $8,099.48 | |
| POLICE | EMERGENCY COMM SUPERVISOR-POL | PETTENGILL, MATTHEW | $80,843.88 | $9,459.53 | | |
| AVIATION | AIRPORT ENV COMPLIANCE SPECIA | HAGOPIAN, JOHN | $80,690.64 | | | |
| FIRE | FIREFIGHTER | BRASSARD, SCOTT | $80,583.33 | $8,267.52 | | |
| TAX COLLECTOR'S OFFICE | TAX COLLECTOR | MASEWIC ADAMS, BRENDA | $80,563.55 | | | |
| PARKS/RECREATION/CEMETERY | PARKS MAINTENANCE SUPERVISOR | VACHON, ROBERT | $80,498.06 | | | |
| POLICE | POLICE OFFICER | MCAULIFFE, THOMAS | $80,434.22 | $8,522.68 | $1,105.68 | |
| ASSESSOR'S OFFICE | APPRAISER - RESIDENTIAL | PROVENCHER, LEE ANN | $80,300.97 | | | |
| FIRE | EMERGENCY SVCS DISPATCHER-FIRE | FITZPATRICK, LYNN | $80,176.39 | $20,980.66 | | |
| POLICE | POLICE OFFICER | MCKENNEY, KELLY | $80,094.18 | $136.25 | $346.88 | |
| FIRE | FIREFIGHTER | LANG, DAVID | $80,076.99 | $8,765.12 | | |
| WATERWORKS | PURCHASING AGENT | RIDDLE, RICHARD | $79,978.08 | | | $44,324.01 |
| FIRE | FIREFIGHTER | SHEA, MATTHEW | $79,935.66 | $5,116.51 | $281.52 | |
| FIRE | FIREFIGHTER | COLLINS, DENNIS | $79,924.54 | $4,052.72 | | |
| HIGHWAY DIVISION | DISPATCHER | BOND, GREGORY | $79,842.88 | | | |
| HEALTH | PUBLIC HEALTH NURSE SUPER | LOSIER, NICOLE | $79,770.53 | | | |
| HIGHWAY DIVISION | FINANCIAL ANALYST I | SALOMONE-ABOOD, MELINDA | $79,637.55 | | | |
| POLICE | POLICE OFFICER | SHIELDS, KEVIN | $79,526.85 | $4,860.04 | $11,787.61 | |
| FIRE | FIRE LIEUTENANT | PHILBERT, ADAM | $79,453.12 | $581.40 | | |
| FIRE | FIREFIGHTER | BRASSARD, PAUL | $79,453.02 | $5,994.04 | | |
| AVIATION | EQUIPMENT MECHANIC II | GERMAIN, ROY | $79,408.41 | | | |
| FIRE | FIREFIGHTER | GELINAS, KEITH | $79,230.28 | $7,397.60 | | |
| WATERWORKS | LABORATORY TECHNICIAN II | WOOD, CHERYL | $79,117.45 | | | |
| FIRE | FIREFIGHTER | MEEHAN, MICHAEL | $79,079.22 | $3,386.58 | $175.95 | |
| POLICE | INFORMATION SUPPORT SPECIALIST | POLSON, WILLIAM | $79,046.09 | $776.97 | | |
| AVIATION | AIRPORT BUILDING TECHNICIAN | PIERCE, GREGORY | $79,015.60 | | | |
| HIGHWAY DIVISION | TRAFFIC OPERATIONS SUPER | BOZOIAN, THOMAS | $78,972.46 | | | |
| POLICE | POLICE SERVICES SPECIALIST | CHARBONNEAU, GINA | $78,953.95 | $13,231.77 | | |
| HIGHWAY DIVISION | HIGHWAY SUPERVISOR Ill | CLANCY, JOHN | $78,877.02 | | | |
| FIRE | FIREFIGHTER | BARTON, STEVEN | $78,870.19 | $1,786.54 | | |
| WELFARE | WELFARE SPECIALIST Ill | SYREK, DENISE | $78,866.42 | | | |
| WATERWORKS | WATERWORKS SUPERVISOR | ST JEAN, RICHARD | $78,764.84 | | | |
| CITY SOLICITOR'S OFFICE | ATTORNEY I | MULLER, ANDREA | $78,633.30 | | | |
| FIRE | FIREFIGHTER | SWIRKO, TIMOTHY | $78,530.93 | $3,987.20 | | |
| AVIATION | AIRPORT OPER & MAINT SPECIALIS | SHEA, STEPHEN | $78,291.69 | | | |
| HIGHWAY DIVISION | TRAFFIC MAINTENANCE SUPERVISOR | ROBINSON, SCOTT | $78,047.90 | | | |
| LIBRARY | LIBRARIAN Ill | ISLEB, KARYN | $77,962.20 | | | |
| LIBRARY | LIBRARIAN Ill | VIGGIANO, STEVEN | $77,962.20 | | | |
| ENVIRONMENTAL PROTECT.DIV | WWTP SHIFT SUPERVISOR | COTE, WILLIAM | $77,850.68 | | | |
| POLICE | POLICE OFFICER | MCKENNEDY, SHAUN | $77,736.93 | $6,373.79 | $3,138.85 | |
| FIRE | ELECTRONIC SYS TECHNICIAN I | BELTZ, ROBERT | $77,612.02 | $2,682.38 | $281.52 | |
| INFORMATION SYSTEMS | DATA/TELECOMMUNICATIONS SPEC | SAYWARD, SUZANNE | $77,517.40 | | | |
| WATER WORKS | WTP OPERATOR II | BOISVERT, DAVID | $77,471.87 | | | |
| POLICE | POLICE OFFICER | O'CONNOR, MATTHEW | $77,376.54 | $9,571.10 | $3,721.61 | |
| INFORMATION SYSTEMS | COMPUTER SYSTEMS SPECIALIST II | LELACHEUR, THOMAS | $77,350.88 | | | |
| FIRE | FIREFIGHTER | OUELLETTE, RYAN | $77,333.41 | $2,104.90 | | |
| WATERWORKS | WTP OPERATOR II | SMITH, SEAN | $77,280.54 | | | |
| PARKS/RECREATION/CEMETERY | RECREATION MAINT SUPER I | WHITTAKER, RYAN | $77,246.60 | | | |
| FIRE | FIREFIGHTER | BOLDUC, GREGORY | $77,193.16 | $2,416.95 | | |
| FIRE | FIREFIGHTER | MORGRAGE, TIMOTHY | $77,051.21 | $3,594.10 | | |
| ENVIRONMENTAL PROTECT.DIV | WWTP MAINTENANCE SUPERVISOR | MORRIS, ROBERT | $76,989.00 | | | |
| FIRE | FIREFIGHTER | KELLER, JOSEPH | $76,987.77 | $2,598.00 | | |
| WATER WORKS | WTP CHIEF OPERATOR | PINARD, MICHAEL | $76,964.50 | | | |
| ENVIRONMENTAL PROTECT.DIV | PROCESS CONTROL TECHNICIAN | BARON, JOHN | $76,964.03 | | | |
| AVIATION | CANINE HANDLER SUPERVISOR | KRAMER, GLENN | $76,957.70 | | | |
| POLICE | POLICE OFFICER | DAVENPORT, ADRIANNE | $76,903.44 | $4,345.34 | $2,730.10 | |
| FIRE | FIREFIGHTER | SIMMONS, RYAN | $76,824.68 | $769.58 | $668.61 | |
| FIRE | FIREFIGHTER | MCNEIL, JAMES | $76,794.81 | $4,142.56 | | |
| HIGHWAY DIVISION | PUBLIC UTILITIES COORDINATOR | PROULX, CHRISTOPHER | $76,781.27 | | | |
| AVIATION | AIRPORT OPER & MAINT SPECIALIS | DUHAIME, MAURICE | $76,770.88 | | | |
| HIGHWAY DIVISION | BUSINESS SERVICES OFFICER | LUCAS, TIFFANY | $76,730.55 | | | |
| FIRE | EMERGENCY SVCS DISPATCHER-FIRE | WALSH, GREGORY | $76,711.15 | $14,920.36 | | |
| HEALTH | PUBLIC HEALTH ADMINISTRATOR | HOEBEKE, JAIME | $76,679.34 | | | |
| POLICE | POLICE OFFICER | HENNESSY, JEFFEREY | $76,612.75 | $6,108.58 | $5,437.61 | |
| POLIC.E | POLICE OFFICER | CLARK, CHAD | $76,611.74 | $5,080.80 | $9,768.83 | |
| FIRE | FIREFIGHTER | FRANGGOS, DANNY | $76,556.60 | $3,730.72 | | |
| PARKS/RECREATION/CEMETERY | URBAN FORESTER | BAER, MICHAEL | $76,545.98 | | | |
| AVIATION | AIRPORT MAINT SUPER (AIRSIDE) | FOURNIER, ANDREW | $76,531.91 | | | |
| FINANCE | FINANCIAL ANALYST II | BOGARDUS, MICHELE | $76,399.83 | | | |
| FIRE | FIREFIGHTER | GRACE, JUSTIN | $76,365.88 | $6,318.71 | | |
| FIRE | FIREFIGHTER | BOUCHER, PAUL | $76,361.78 | $434.78 | $492.67 | |
| WATER WORKS | WATERWORKS SUPERVISOR | LEDOUX, JEFFREY | $76,349.13 | | | |
| PARKS/RECREATION/CEMETERY | GOLF COURSE SUPERINTENDENT | RADER, JEFFREY | $76,295.08 | | | |
| POLICE | POLICE OFFICER | SEPULVEDA, EDWIN | $76,270.57 | $6,289.77 | $7,117.67 | |
| POLICE | POLICE OFFICER | TRUDEAU, CHERYL | $76,231.40 | $12,848.65 | $325.98 | |
| WATER WORKS | FINANCIAL ANALYST I | FULTON, LORRI | $76,188.95 | | | |
| FIRE | FIREFIGHTER | LANGLEY, JAMES | $76,151.34 | $4,397.76 | | |
| HIGHWAY DIVISION | DISPATCHER | MARTINEAU, BERNARD | $75,948.71 | | | |
| POLICE | POLICE OFFICER | COLBURN, PATRICK | $75,933.42 | $11,265.19 | $3,382.48 | |
| POLICE | POLICE OFFICER | BLONIGEN, MATTHEW | $75,776.44 | $1,951.96 | | |
| FIRE | FIREFIGHTER | PRINCIPE, THOMAS | $75,741.90 | $5,229.84 | | |
| FIRE | FIREFIGHTER | KOSLOWSKY, JAY | $75,734.96 | $1,291.64 | $175.95 | |
| FIRE | FIREFIGHTER | PINGREE, BRENNEN | $75,710.94 | $5,198.88 | | |
| HIGHWAY DIVISION | HIGHWAY SUPERVISOR Ill | KRIDERAS, THOMAS | $75,699.61 | | | |
| HUMAN RESOURCES | COMPENSATION MANAGER | FIGG, SUSAN | $75,691.28 | | | |
| FIRE | FIREFIGHTER | KNIGHT, KEITH | $75,561.63 | $3,480.64 | | |
| FIRE | FIREFIGHTER | ROULEAU, JASON | $75,559.01 | $1,291.64 | | |
| FLEET | EQUIPMENT MECHANIC II | BOUCHARD, NORMAN | $75,536.25 | | | |
| FIRE | FIREFIGHTER | LEVASSEUR, DENIS | $75,492.51 | $2,584.40 | | |
| FINANCE | FINANCIAL ANALYST I | LEBLANC, KIMBERLY | $75,411.83 | | | |
| POLICE | FINANCIAL ANALYST I | BLANCHETTE, KRISTY | $75,363.02 | | | |
| AVIATION | AIRPORT BUILDING TECHNICIAN | PONIO, EMMANUEL | $75,249.28 | | | |
| PLANNING & COMMUNITY DEV | PLANNER Ill | GOLDEN, JONATHAN | $75,191.53 | | | |
| WATER WORKS | WTP CHIEF OPERATOR | KAROLIAN, GARY | $75,178.20 | | | $32,987.02 |
| HEALTH | HEALTH DEPT INFO TECH SUPPORT | WURTELE, JEANNE | $75,073.59 | | | |
| INFORMATION SYSTEMS | LAN ADMINISTRATOR | MORIN, MARC | $74,978.49 | | | |
| HIGHWAY DIVISION | HIGHWAY SUPERVISOR Ill | LORENZ, JAY | $74,968.54 | | | |
| FIRE | FIREFIGHTER | BAGLEY, JOSHUA | $74,960.06 | $2,060.65 | | |
| FIRE | FIREFIGHTER | BODNER, DARON | $74,917.73 | $1,501.56 | | |
| FIRE | FIREFIGHTER | DELAHANTY, BRIAN | $74,906.29 | $2,254.04 | | |
| CITY CLERK'S OFFICE | LICENSING OPERATIONS COORD | DISABATO, STACY | $74,898.14 | | | |
| PARKS/RECREATION/CEMETERY | RECREATION MAINT SUPER II | GRANDMAISON, ROGER | $74,756.42 | | | |
| FIRE | EQUIPMENT MECHANIC II - FIRE | LACEY, JAY | $74,734.42 | $3,197.78 | | |
| HUMAN RESOURCES | SECURITY MANAGER | KINCAID, KEVIN | $74,711.25 | | | |
| HEALTH | PUBLIC HEALTH NURSE SUPER | WYMAN, JENNIFER | $74,679.51 | | | |
| HEALTH | COMMUNITY HEALTH NURSE | ROULEAU, SUZANNE | $74,549.88 | | | |
| HEALTH | CERTIFIED COMMUNITY HLTH NURSE | MAHON, KATHLEEN | $74,498.67 | | | |
| POLICE | POLICE OFFICER | BADDAOUI, ABDESSELAM | $74,460.28 | $5,229.54 | $4,058.60 | |
| POLICE | POLICE OFFICER | LEVASSEUR, JOHN | $74,362.56 | | | |
| HIGHWAY DIVISION | DISPATCHER | RICHARDS, DANIEL | $74,213.07 | | | |
| FIRE | FIREFIGHTER | BATTEY, MICHAEL | $74,205.31 | $18,883.52 | | |
| HIGHWAY DIVISION | ENVIRONMENTAL PROGRAMS MNGR | GOMEZ, MARK | $74,155.21 | | | |
| POLICE | POLICE OFFICER | ROSCOE, MICHAEL | $74,049.71 | $11,075.80 | $1,563.29 | |
| HIGHWAY DIVISION | HIGHWAY SUPERVISOR II | DOCKX, MICHAEL | $73,881.29 | | | |
| PLANNING & COMMUNITY DEV | CODE ENFORCEMENT SUPERVISOR | ALBIN, DAVID | $73,875.73 | | | |
| FIRE | FIREFIGHTER | SENECAL, MATTHEW | $73,724.57 | | | |
| INFORMATION SYSTEMS | DATA/TELECOMMUNICATIONS SPEC | BROWN, TERRANCE | $73,697.51 | | | |
| FIRE | FIREFIGHTER | GROVER, CHRISTOPHER | $73,680.87 | $428.40 | | |
| POLICE | POLICE OFFICER | JAWOROWSKI, KONRAD | $73,663.10 | $3,210.61 | $5,672.01 | |
| FIRE | FIREFIGHTER | MILLS, DAVID | $73,643.77 | $2,386.80 | | |
| FIRE | FIREFIGHTER | SKORA, ERIC | $73,623.98 | $1,241.52 | | |
| FIRE | FIREFIGHTER | POULIN, NICHOLAS | $73,615.14 | $7,799.48 | $351.90 | |
| PARKS/RECREATION/CEMETERY | EQUIPMENT MECHANIC II | MILBURN, RICHARD | $73,551.91 | | | |
| FIRE | FIREFIGHTER | PHILIBOTTE, STEVEN | $73,517.31 | $609.20 | | |
| FIRE | FIREFIGHTER | FAUCHER, THOMAS | $73,473.70 | $10,740.46 | | |
| HIGHWAY DIVISION | EQUIPMENT OPERATOR V | MAURICE, SHAWN | $73,444.84 | | | |
| FIRE | FIREFIGHTER | DUVAL, JEFFREY | $73,372.39 | $1,209.92 | | |
| POLICE | POLICE OFFICER | KOZOWYK, GUY | $73,366.81 | $3,506.10 | $1,955.88 | |
| FIRE | FIREFIGHTER | GAMACHE, CHAD | $73,333.31 | $7,448.85 | $809.37 | |
| HIGHWAY DIVISION | EQUIPMENT OPERATOR Ill | GREENWOOD, WILLIAM | $73,275.13 | | | |
| FIRE | EMERGENCY SVCS DISPATCHER-FIRE | GROMKO, AMANDA | $73,192.62 | $13,852.95 | | |
| FIRE | FIREFIGHTER | ARAMINI, TIMOTHY | $73,149.62 | | | |
| FIRE | FIREFIGHTER | STEMSKA, ROBERT | $73,085.13 | $432.88 | | |
| POLICE | POLICE RECORDS SUPERVISOR | MCCARTHY, GISELE | $73,076.24 | $1,778.22 | | |
| FIRE | FIREFIGHTER | OSBURN, MATTHEW | $72,982.17 | | | |
| FIRE | FIREFIGHTER | BIRON, ANDRE | $72,972.08 | $319.83 | | |
| FIRE | FIREFIGHTER | PALMER, STEPHEN | $72,909.18 | $2,967.82 | | |
| POLICE | POLICE OFFICER | LABBE, DAVID | $72,864.94 | $5,403.54 | $3,259.80 | |
| FIRE | FIREFIGHTER | GELINAS, GREGG | $72,692.40 | $1,921.40 | | |
| POLICE | | VINCENT, ANDREW | $72,553.18 | | | $72,553.18 |
| FIRE | EMERGENCY SVCS DISPATCHER-FIRE | SILKMAN, SCOTT | $72,524.12 | $13,971.97 | | |
| POLICE | POLICE OFFICER | BROWN, MATTHEW | $72,485.37 | $2,820.89 | | |
| FIRE | FIREFIGHTER | DUCHARME, GARY | $72,481.08 | $1,196.92 | | |
| WATER WORKS | EQUIPMENT OPERATOR V | HURLEY, KIMBERLY | $72,274.37 | | | |
| FIRE | FIREFIGHTER | MONROE, TODD | $72,255.16 | $9,994.45 | $299.12 | |
| FACILITIES DIVISION | BUILDING AUTOMATION SPECIALIST | HOULE, JASON | $72,210.77 | | | |
| POLICE | POLICE OFFICER | KOOHARIAN, STEPHANIE | $72,188.17 | $8,278.04 | $461.81 | |
| POLICE | POLICE OFFICER | BOMBARD, GARRETT | $72,157.33 | $6,112.69 | | |
| WATER WORKS | WATERWORKS SUPERVISOR | MCGRAIL, THOMAS | $72,019.34 | | | |
| WATER WORKS | EQUIPMENT MECHANIC II | BURNHAM, BRIAN | $72,011.78 | | | |
| AVIATION | AIRPORT OPER & MAINT SPECIALIS | DURLAND, JOHN | $71,893.16 | | | |
| FIRE | FIREFIGHTER | PERKOWSKI, GARY | $71,806.90 | $2,246.56 | | |
| FIRE | FIREFIGHTER | MICHAEL, JOSEPH | $71,726.54 | $9,753.09 | | |
| HIGHWAY DIVISION | HIGHWAY SUPERVISOR Ill | BOISVERT, TIMOTHY | $71,709.93 | | | |
| POLICE | POLICE OFFICER | RAHILL, MAX | $71,642.97 | $7,434.32 | | |
| PARKS/RECREATION/CEMETERY | EQUIPMENT MECHANIC I (GOLFCRS) | HUGHES, MICHAEL | $71,498.51 | | | |
| AVIATION | COMPUTER & NETWORK INFRA MNGR | MANCINI, JEFFREY | $71,497.53 | | | |
| POLICE | POLICE OFFICER | PAULEY, MICHAEL | $71,484.53 | $9,338.87 | $3,445.10 | |
| POLICE | POLICE OFFICER | APRIL, ALEXANDER | $71,300.17 | $3,770.05 | $869.28 | |
| PLANNING & COMMUNITY DEV | ZONING REVIEW OFFICER | GAGNE, GLENN | $71,258.87 | | | |
| SENIOR SERVICES | DIRECTOR OF SENIOR SERVICES | SENNO, GAIL | $71,025.55 | | | |
| FIRE | FIREFIGHTER | OUELLETTE, JEFFREY | $70,896.34 | $295.60 | | |
| PARKS/RECREATION/CEMETERY | CEMETERY SUPERVISOR | PAQUETTE, MICHAEL | $70,881.22 | | | |
| POLICE | POLICE OFFICER | COMEAU, MATTHEW | $70,830.12 | $3,436.09 | $6,986.57 | |
| FIRE | FIREFIGHTER | FITZGERALD, RYAN | $70,812.06 | $300.00 | | |
| FIRE | FIREFIGHTER | KELLIHER, PATRICK | $70,765.34 | $1,188.18 | | |
| ECONOMIC DEVELOPMENT | ECONOMIC DEVELOPMENT DIRECTOR | SANUTH, MELANIE | $70,721.62 | | | |
| FIRE | FIREFIGHTER | LUDWIG, KARL | $70,674.57 | $13,943.64 | | |
| FIRE | FIREFIGHTER | BURKUSH, THOMAS | $70,659.66 | $8,160.90 | | |
| HIGHWAY DIVISION | DROP-OFF FACILITY SUPERVISOR | DEMERS, JOSEPH | $70,630.33 | | | |
| PARKS/RECREATION/CEMETERY | RECREATION FACILITIES MAINT WR | PADDEN, JAMES | $70,568.53 | | | |
| FIRE | FIREFIGHTER | FLANAGAN, SEAN | $70,557.73 | $2,850.00 | | |
| WATERWORKS | PROCESS CONTROL TECHNICIAN | DUVAL, TIMOTHY | $70,454.38 | | | |
| MAYOR'S OFFICE | MAYOR | CRAIG, JOYCE | $70,338.69 | | | |
| HIGHWAY DIVISION | SURVEY PARTY CHIEF | MEISEL, JOHN | $70,304.44 | | | |
| POLICE | POLICE OFFICER | FERNALD, BRETT | $70,259.20 | $2,021.04 | | |
| ASSESSOR'S OFFICE | ENGINEERING TECHNICIAN II | ASSELIN, ALEXANDER | $70,248.88 | | | |
| PLANNING & COMMUNITY DEV | BUILDING INSPECTOR | VEILLEUX, DONALD | $70,248.82 | | | |
| HIGHWAY DIVISION | ENGINEERING TECHNICIAN II | GIOTAS, JASON | $70,248.80 | | | |
| LIBRARY | LIBRARIAN II | REDDY, EILEEN | $70,137.70 | | | |
| WATER WORKS | PLANNING & METER SVCS MNGR | BOISSONNEAULT, PIERRE | $70,118.91 | | | $48,675.43 |
| FLEET | EQUIPMENT MECHANIC II | BOURGEOIS, DENNIS | $70,108.88 | | | |
| AVIATION | AIRPORT MAINT SUPER (LANDSIDE) | RICHARD, DONALD | $70,098.08 | | | |
| FIRE | FIREFIGHTER | DENHOLM, KURT | $69,786.84 | $1,570.00 | | |
| FLEET | INVENTORY SPECIALIST II | TRUMBLE, DANIEL | $69,657.97 | | | |
| AVIATION | CANINE HANDLER | JACKMAN, DANIEL | $69,603.71 | | | |
| PLANNING & COMMUNITY DEV | CODE ENFORCEMENT INSPECTOR | POLLOCK, ROBERT | $69,594.00 | | | |
| POLICE | POLICE SERVICES SPECIALIST | FAVREAU, KIMBERLY | $69,575.61 | $3,660.21 | | |
| FIRE | FIREFIGHTER | MAYLONE, ROBERT | $69,458.91 | $2,311.26 | $545.45 | |
| AVIATION | EQUIPMENT MECHANIC II | MCGRAIL, MICHAEL | $69,387.12 | | | $2,342.21 |
| POLICE | POLICE OFFICER | STEWART, CANADA | $69,372.30 | $6,718.76 | $950.78 | |
| POLICE | POLICE OFFICER | NESBITT, PATRICK | $69,288.40 | $7,105.86 | $3,873.18 | |
| INFORMATION SYSTEMS | WEB SERVICES ADMINISTRATOR | DUVAL, GREGORY | $69,255.38 | | | |
| FIRE | FIRE PREVENTION INSPECTOR I | REESE, JOHN | $69,227.09 | $2,521.51 | $4,810.89 | |
| HIGHWAY DIVISION | HIGHWAY SUPERVISOR 11 | DOHERTY, JAMES | $69,091.43 | | | |
| POLICE | POLICE OFFICER | JOHNSON, MICHAEL | $69,033.97 | $4,899.97 | $434.64 | |
| HIGHWAY DIVISION | REFUSE TRUCK DRIVER | ANTHONY, TODD | $68,863.51 | | | |
| WATER WORKS | WATERWORKS SUPERVISOR | SPENARD, JOHN | $68,750.77 | | | |
| PLANNING & COMMUNITY DEV | CODE ENFORCEMENT INSPECTOR | KNIGHT, DANIEL | $68,546.42 | | | |
| HIGHWAY DIVISION | EQUIPMENT OPERATOR IV | DOYON, PHILLIP | $68,484.83 | | | |
| ENVIRONMENTAL PROTECT.DIV | WWTP CHIEF OPERATOR | ST ARMAND, DAVID | $68,410.14 | | | |
| HIGHWAY DIVISION | TRAFFIC SIGNALS TECH I | BOUCHER, DONALD | $68,338.74 | | | |
| HIGHWAY DIVISION | RECONSTRUCTION COORDINATOR | PROVENCHER, WILLIAM | $68,260.71 | | | $33,580.80 |
| FLEET | EQUIPMENT MAINT SUPERINT II | BILODEAU, RICHARD | $68,192.45 | | | |
| HIGHWAY DIVISION | ENGINEERING TECHNICIAN II | NORANDER, STEVEN | $68,179.62 | | | |
| POLICE | POLICE OFFICER | CHAREST, BARRY | $68,078.50 | $380.01 | $3,062.48 | |
| POLICE | POLICE OFFICER | MAGUIRE, JERED | $68,055.87 | $16,918.31 | $2,775.04 | |
| WATERWORKS | EQUIPMENT OPERATOR IV | JAWORSKI, PETER | $67,987.96 | | | |
| FIRE | FIREFIGHTER | ABOSHAR, SCOTT | $67,970.45 | $8,539.15 | | |
| FIRE | FIREFIGHTER | SULLIVAN, EDWARD | $67,853.26 | $9,742.36 | $2,629.59 | |
| AVIATION | ACCOUNTANT II | WALDECKER, KIMBERLY | $67,843.63 | | | |
| POLICE | POLICE OFFICER | CONNORS, JOHN | $67,748.45 | $4,825.01 | | |
| POLICE | POLICE OFFICER | SMITH, AMANDA | $67,693.80 | $4,811.35 | | |
| HIGHWAY DIVISION | EQUIPMENT OPERATOR Ill | MESERVEY, PAUL | $67,665.52 | | | |
| HIGHWAY DIVISION | EQUIPMENT OPERATOR Ill | PAGE, SHAWN | $67,662.46 | | | |
| FACILITIES DIVISION | CUSTODIAL SERVICES SUPERVISOR | COLLINS, SEAN | $67,656.80 | | | |
| FIRE | FIREFIGHTER | LUDWIG, KURT | $67,554.86 | $1,607.25 | | |
| AVIATION | INTERNAL AUDITOR | ROBINSON, WAYNE | $67,523.40 | | | |
| WATER WORKS | EQUIPMENT OPERATOR IV | PEPIN, EDWARD | $67,513.93 | | | |
| FIRE | FIREFIGHTER | FOSHER, JONATHAN T | $67,494.17 | $17,789.32 | $1,714.83 | |
| POLICE | POLICE OFFICER | SOUCY, JASON | $67,468.23 | $5,341.14 | $896.45 | |
| FIRE | FIREFIGHTER | STARR, HAYDEN | $67,450.64 | $4,776.19 | $1,505.83 | |
| POLICE | EMERGENCY SVCS DISPATCHER-POL | COWHEY-DRALEAUS, ROSALEEN | $67,447.58 | $8,471.96 | | |
| AVIATION | LAN ADMINISTRATOR | NORMANDIN, DANIEL | $67,356.98 | | | |
| FLEET | EQUIPMENT MECHANIC I | GRAY, TYLER | $67,350.50 | | | |
| AVIATION | AIRPORT MA/NT SUPER (AIRS/DE) | ROESSNER, NICHOLAS | $67,289.26 | | | |
| FACILITIES DIVISION | PLUMBER | DIONNE, PETER | $67,222.56 | | | |
| POLICE | POLICE OFFICER | MCGEE, MICHAEL | $67,214.31 | $2,322.09 | $711.96 | |
| FIRE | FIREFIGHTER | GARON, MICHAEL | $67,193.32 | $5,820.58 | | |
| CITY CLERK'S OFFICE | ASSISTANT CITY CLERK | FERRUOLO, JOANN | $67,158.94 | | | |
| WATERWORKS | EQUIPMENT OPERATOR IV | CHANDONNET, STEPHEN | $67,092.35 | | | |
| FIRE | FIREFIGHTER | LOPEZ, JONATHAN | $67,019.75 | $3,681.94 | $1,854.19 | |
| POLICE | POLICE OFFICER | TERRIZZI, ADAM | $66,807.76 | $4,041.95 | $1,541.25 | |
| WELFARE | WELFARE SPECIALIST II | MORAN, HEATHER | $66,699.99 | | | |
| HIGHWAY DIVISION | EQUIPMENT OPERATOR V | GAGNON, PAUL | $66,596.43 | | | |
| FIRE | FIREFIGHTER | PELLERIN, JARED | $66,524.61 | $7,065.68 | | |
| POLICE | PAYROLL COORDINATOR | MARTEL, LORRAINE | $66,503.39 | | | |
| WATER WORKS | WATER SHED PATROL OFFICER II | IENTILE, JASON | $66,474.87 | | | |
| ENVIRONMENTAL PROTECT.DIV | LABORATORY TECHNICIAN I | WARREN, WILLIAM | $66,275.45 | | | |
| AVIATION | CANINE HANDLER | ROBBINS, MICHAEL | $66,254.60 | | | |
| CITY CLERK'S OFFICE | ASSISTANT CITY CLERK | FREEMAN, HEATHER | $66,230.66 | | | |
| FACILITIES DIVISION | HVAC TECHNICIAN | BROWN, KEITH | $66,148.07 | | | |
| AVIATION | PROPERTY & CONTRACT COORDINATR | BRALEY, DOREEN | $65,842.70 | | | |
| FIRE | FIREFIGHTER | RUSSO, JOSEPH | $65,799.10 | $4,630.48 | | |
| FLEET | INVENTORY SPECIALIST II | CIECHON, MATHEW | $65,695.28 | | | |
| FACILITIES DIVISION | BUILDING MAINTENANCE TECH | MANSEAU, RICHARD | $65,645.22 | | | |
| AVIATION | AIRPORT DIRECTOR | KITCHENS, THEODORE | $65,560.31 | | | |
| PLANNING & COMMUNITY DEV | CODE ENFORCEMENT INSPECTOR | AUGER, PAUL | $65,559.60 | | | |
| HUMAN RESOURCES | ADMINISTRATIVE SVCS MGR | CURTIS, JACQUELINE | $65,414.12 | | | |
| PARKS/RECREATION/CEMETERY | RECREATION MAINT SUPER I | PARIS, GREGORY | $65,371.51 | | | |
| POLICE | POLICE OFFICER | HARRINGTON, NATHAN | $65,344.16 | $5,422.75 | $461.81 | |
| HIGHWAY DIVISION | REFUSE TRUCK DRIVER | BARDELCIK, JOHN | $65,326.52 | | | |
| FACILITIES DIVISION | PLUMBER | MIVILLE, JOSEPH | $65,279.35 | | | |
| POLICE | | KNIGHT, ERIC | $65,221.56 | | | $65,221.56 |
| WATER WORKS | PUBLIC SERVICES WORKER Ill | STENGER, FRANK | $65,221.28 | | | |
| FIRE | FIREFIGHTER | ELLISON, CHRISTOPHER | $65,196.78 | $4,687.96 | $1,258.60 | |
| TAX COLLECTOR'S OFFICE | ADMINISTRATIVE SVCS MGR | HODGMAN, TERRY | $65,140.50 | | | |
| HIGHWAY DIVISION | CHIEF OF SURVEY | MATZ, RICHARD | $65,102.13 | | | |
| FLEET | EQUIPMENT MECHANIC I | BOURGEOIS, RICHARD | $65,021.48 | | | |
| POLICE | POLICE OFFICER | HONDROS, ALEXANDROS | $64,861.35 | $2,000.80 | $1,629.91 | |
| HUMAN RESOURCES | HUMAN RESOURCES ANALYST | FERGUSON, KATHLEEN | $64,725.73 | | | |
| FLEET | EQUIPMENT MECHANIC II | THOMPSON, SCOTT | $64,694.79 | | | |
| OFFICE OF YOUTH SERVICES | YOUTH SERVICES COUNSELOR | URREA, HECTOR | $64,597.21 | | | |
| HIGHWAY DIVISION | SOLID WASTE COMPLIANCE OFFICER | MOORE, BRADLEY | $64,555.85 | | | |
| HIGHWAY DIVISION | HIGHWAY SUPERVISOR I | CRONIN, THOMAS | $64,435.06 | | | |
| WATER WORKS | PLANNING & METER SVCS MNGR | ST PIERRE, JOHN | $64,403.39 | | | |
| HIGHWAY DIVISION | CIVIL ENGINEER I | COVIELLO, KEITH | $64,308.86 | | | |
| FACILITIES DIVISION | HVAC TECHNICIAN | LEMIRE, JEFFREY | $64,280.77 | | | |
| ENVIRONMENTAL PROTECT.DIV | LABORATORY TECHNICIAN II | LYLIS, CHARLES | $64,109.36 | | | |
| POLICE | POLICE OFFICER | WARD, JEREMY | $64,053.23 | $4,086.80 | $1,657.07 | |
| AVIATION | AIRPORT SECURITY SUPERVISOR | PERKINS, RYAN | $64,028.06 | | | |
| PARKS/RECREATION/CEMETERY | RECREATION FACILITIES MAINT WR | HUARD, ALBERT | $63,973.90 | | | |
| FLEET | EQUIPMENT MECHANIC I | BUKOWSKI, MARK | $63,877.91 | | | |
| FIRE | FIREFIGHTER | RACINE, RICHARD | $63,812.44 | $4,108.87 | $2,809.38 | |
| FIRE | INFORMATION SUPPORT SPECIALIST | CRONIN, STEVEN | $63,782.15 | $1,866.29 | | |
| POLICE | EMERGENCY SVCS DISPATCHER-POL | JOSEPHSON JR, ROBERT | $63,781.21 | $9,315.59 | | |
| FACILITIES DIVISION | CLERK OF THE WORKS | CAIKAUSKAS, TARRA | $63,656.80 | | | |
| PLANNING & COMMUNITY DEV | CODE ENFORCEMENT INSPECTOR | TIERNEY, JAMES | $63,656.80 | | | |
| HIGHWAY DIVISION | EQUIPMENT OPERATOR Ill | NEUMAN, STEVEN | $63,633.09 | | | |
| HIGHWAY DIVISION | APPLICATIONS DEVELOPER/ANALYST | SILVA, SUSAN | $63,503.76 | | | |
| INFORMATION SYSTEMS | ADMINISTRATIVE SVCS MGR | DOBSON, SANDRA | $63,490.47 | | | |
| FIRE | FIREFIGHTER | BOISSONNEAULT, DANIEL | $62,802.74 | $5,168.48 | $1,029.11 | |
| POLICE | ADMINISTRATIVE ASSISTANT II | MAKRIS, MARY | $62,035.58 | $7,739.66 | | |
| POLICE | EMERGENCY COMM SUPERVISOR | ADZIC, ARMINA | $61,781.55 | $296.25 | | |
| PARKS/RECREATION/CEMETERY | HORTICULTURAL SUPERVISOR | COLEMAN, DONALD | $61,731.41 | | | |
| POLICE | ADMINISTRATIVE SVCS MGR | DEMERS, KIM | $61,728.40 | | | |
| HIGHWAY DIVISION 0 | REFUSE TRUCK DRIVER | FAVERDIEU, ANTOINE | $61,726.29 | | | |
| ENVIRONMENTAL PROTECT.DIV | WWTP SHIFT SUPERVISOR | FALCO, ANTONIO | $61,495.71 | | | |
| LIBRARY | LIBRARIAN Ill | STMARTIN, SARAH | $61,487.04 | | | |
| FIRE | FIREFIGHTER | TERRERO, JIM | $61,462.04 | $6,343.22 | | |
| HIGHWAY DIVISION | EQUIPMENT OPERATOR Ill | BELANGER, CHRISTOPHER | $61,386.33 | | | |
| LIBRARY | ACCOUNTANT I | RYAN, FRANCIS | $61,261.17 | | | |
| POLICE | EVIDENCE SPECIALIST | VOGLER, NEAL | $61,242.40 | | | |
| FIRE | FIREFIGHTER | MCKECHNIE, ROBERT J | $61,226.33 | $2,225.70 | $359.60 | |
| HEALTH | ENVIRONMENTAL HLTH SPECIAL I | SUTKUS, KAREN | $61,192.42 | | | |
| AVIATION | DISPATCHER -AIRPORT | THERRIEN, RHONDA | $61,103.56 | | | |
| PARKS/RECREATION/CEMETERY | RECREATION & ENTERPRISE MNGR | HORVATH, JANET | $61,098.35 | | | |
| WATER WORKS | ACCOUNTING TECHNICIAN | ST JEAN, SUZANNE | $60,916.01 | | | |
| HIGHWAY DIVISION | EQUIPMENT OPERATOR Ill | MICHON, MICHAEL | $60,895.83 | | | |
| HIGHWAY DIVISION | ACCOUNTANT II | GORE, LEAH | $60,888.86 | | | |
| WATER WORKS | LABORATORY TECHNICIAN I | CONTE, KRISTEN | $60,858.36 | | | |
| FIRE | EMERGENCY SVCS DISPATCHER-FIRE | CLARKE, JOHN | $60,831.91 | $5,441.62 | | $30,504.04 |
| FACILITIES DIVISION | HVAC TECHNICIAN | BANEGAS-ALMENDAR, EDWIN | $60,826.87 | | | |
| HIGHWAY DIVISION | PUBLIC SERVICES WORKER Ill | DIONNE, DONNIE | $60,770.51 | | | |
| HEALTH | SCHOOL NURSE (CERTIFIED) | HUNTER, LISA | $60,714.43 | | | |
| FIRE | FIREFIGHTER | ROERS, KEVIN | $60,619.85 | $588.72 | | |
| PARKS/RECREATION/CEMETERY | EQUIPMENT OPERATOR IV | TURGEON, JOHN | $60,592.49 | | | |
| WATER WORKS | PUBLIC SERVICES WORKER Ill | DESROSIERS | $60,544.09 | | | |
| WELFARE | WELFARE SPECIALIST II | MACLEOD, MARK | $60,407.13 | | | |
| FACILITIES DIVISION | ELECTRICIAN I | GRENIER | $60,396.24 | | | |
| FIRE | FIREFIGHTER | LANGLOIS, ADAM | $60,359.99 | $5,825.57 | $1,494.59 | |
| FIRE | FIREFIGHTER | TWARJAN, SAM | $60,101.43 | $4,273.92 | | |
| CITY SOLICITOR'S OFFICE | LEGAL ASSISTANT Ill | SOWA, HELEN | $60,047.84 | | | |
| HIGHWAY DIVISION | EQUIPMENT OPERATOR II | WHITE, RICHARD | $59,958.70 | | | |
| HIGHWAY DIVISION | EQUIPMENT OPERATOR Ill | BRALEY, PETER | $59,914.61 | | | |
| HIGHWAY DIVISION | EQUIPMENT OPERATOR II | COUTURE, ROLAND | $59,835.53 | | | |
| FIRE | FIREFIGHTER | ROBICHAUD, CRAIG | $59,624.90 | $6,108.38 | | |
| MAYOR'S OFFICE | ASSISTANT TO THE MAYOR | MAHONEY, RYAN | $59,592.46 | | | |
| WATER WORKS | ACCOUNTANT I | BARCOMB, JOANNE | $59,497.85 | | | |
| LIBRARY | LIBRARIAN I | GLAVIN, MARV | $59,476.87 | | | |
| PLANNING & COMMUNITY DEV | ADMINISTRATIVE SVCS MGR | BRADFORD, ROBIN | $59,476.80 | | | |
| HIGHWAY DIVISION | PUBLIC SERVICES WORKER Ill | AINSWORTH, JASON | $59,332.28 | | | |
| PLANNING & COMMUNITY DEV | PLANNER II | LEVANDOWSKI, JODIE | $59,332.16 | | | |
| INFORMATION SYSTEMS | DATA/TELECOMMUNICATIONS SPEC | LEVESQUE, ERIC | $59,233.20 | | | |
| HIGHWAY DIVISION | EQUIPMENT OPERATOR II | HODOR, JAMAL | $59,161.39 | | | |
| HIGHWAY DIVISION | REFUSE TRUCK DRIVER | GILBERT, DEREK | $59,110.21 | | | |
| PLANNING & COMMUNITY DEV | CODE ENFORCEMENT INSPECTOR | DIONNE, KEVIN | $59,089.62 | | | |
| HIGHWAY DIVISION | PUBLIC SERVICES WORKER Ill | LEBLANC, RICHARD | $59,046.62 | | | |
| FIRE | FIREFIGHTER | DUBOIS, EASTON | $58,988.16 | $530.40 | | |
| POLICE | EVIDENCE SPECIALIST | DYDO, DAVID | $58,798.32 | $460.32 | | |
| HIGHWAY DIVISION | REFUSE TRUCK DRIVER | BOISVERT, RANDALL | $58,696.88 | | | |
| FACILITIES DIVISION | FINANCIAL ANALYST II | WILLIAMS, MARV | $58,666.50 | | | |
| PARKS/RECREATION/CEMETERY | RECREATION FACILITIES MAINT WR | BERGERON, JOSEPH | $58,661.22 | | | |
| AVIATION | DISPATCHER - AIRPORT | HORTON, TONI | $58,606.61 | | | |
| HIGHWAY DIVISION | ENGINEERING TECHNICIAN I | MEARS, DAVID | $58,602.02 | | | |
| HIGHWAY DIVISION | EQUIPMENT OPERATOR Ill | GAGNON, PATRICK | $58,520.45 | | | |
| HIGHWAY DIVISION | SCALE OPERATOR | ADAMS, GEORGE | $58,284.06 | | | |
| ENVIRONMENTAL PROTECT.DIV | WWTP MECHANIC | FOSTER, MARK | $58,249.94 | | | |
| HIGHWAY DIVISION | REFUSE TRUCK DRIVER | DOUIDI, ALLEN | $58,242.59 | | | |
| PARKS/RECREATION/CEMETERY | RECREATION MAINTENANCE WRKR I | PROULX, RICHARD | $58,190.09 | | | |
| HIGHWAY DIVISION | PUBLIC SERVICES WORKER II | LUGO, JOHNATHAN | $58,182.63 | | | |
| WATER WORKS | EQUIPMENT OPERATOR IV | COTE, DAVID | $58,176.54 | | | |
| HIGHWAY DIVISION | EQUIPMENT OPERATOR Ill | ROBERTS, SCOTT | $58,166.05 | | | |
| ASSESSOR'S OFFICE | ASSISTANT TO THE ASSESSORS | TURNER, LISA | $58,091.95 | | | |
| WATERWORKS | PUBLIC SERVICES WORKER Ill | PARIS, RONALD | $57,906.28 | | | |
| WELFARE | ADMINISTRATIVE SVCS MGR | NOLAN, RACHEL | $57,849.93 | | | |
| FIRE | FIREFIGHTER | RUSSO, JOHN | $57,742.10 | $3,078.36 | | |
| LIBRARY | LIBRARIAN I | HANMER, AMELIA | $57,712.69 | | | |
| WATER WORKS | WATER METER TECHNICIAN I | CROTEAU, MAURICE | $57,693.54 | | | |
| MAYOR'S OFFICE | ASSISTANT TO THE MAYOR | SMITH, LAUREN | $57,638.69 | | | |
| AVIATION | INVENTORY SPECIALIST II | MULHERN, CHRISTOPHER | $57,446.90 | | | |
| PARKS/RECREATION/CEMETERY | RECREATION MAINTENANCE WRKR I | HYACINTH, YVES | $57,392.32 | | | |
| FIRE | FIREFIGHTER | BENOIT, MICHAEL | $57,321.69 | $4,752.99 | $1,258.60 | |
| ENVIRONMENTAL PROTECT.DIV | ASST WWTP MAINT. SUPERVISOR | LOISELLE, HARRY | $57,086.78 | | | |
| LIBRARY | LIBRARIAN I | GRAVES, ALEX | $56,875.44 | | | |
| WATER WORKS | ACCOUNTING TECHNICIAN | PAQUIN, DONNA | $56,864.08 | | | |
| AVIATION | AIRPORT BUILDING TECHNICIAN | BROCKWAY, DANIEL | $56,863.53 | | | |
| PLANNING & COMMUNITY DEV | ACCOUNTING TECHNICIAN | CAPLETTE, NANCY | $56,804.41 | | | |
| FIRE | FIREFIGHTER | HOLDREDGE, JONATHAN | $56,742.38 | $2,182.80 | $359.60 | |
| FIRE | FIREFIGHTER | KING, PAUL | $56,669.23 | | | |
| OFFICE OF YOUTH SERVICES | YOUTH SERVICES COUNSELOR | HEBERT, SHANNON | $56,566.22 | | | |
| FLEET | EQUIPMENT MECHANIC II | GELINAS, MARK | $56,440.02 | | | |
| FACILITIES DIVISION | BUILDING PROGRAM SUPERVISOR | HOPPLE, KENNETH | $56,434.17 | | | |
| FACILITIES DIVISION | BUILDING MAINTENANCE TECH | MEISEL, STEPHEN | $56,384.56 | | | |
| FLEET | EQUIPMENT MECHANIC II | AVERY, LLOYD | $56,346.00 | | | |
| ENVIRONMENTAL PROTECT.DIV | ACCOUNTING TECHNICIAN | FORRENCE, JEAN | $56,343.92 | | | |
| PARKS/RECREATION/CEMETERY | RECREATION MAINTENANCE WRKR I | CASWELL, JOSHUA | $56,300.57 | | | |
| POLICE | CRIME ANALYST | COMRIE, KRISTA | $56,180.96 | | | |
| POLICE | EMERGENCY SVCS DISPATCHER-POL | ROY, CASSANDRA | $56,108.95 | $3,937.10 | | |
| FIRE | FIREFIGHTER | DELEAULT, ANDREW | $56,055.37 | $227.80 | | |
| AVIATION | AIRPORT OPER & MAINT SPECIALIS | HOPKINS, ELI | $56,051.24 | | | |
| HEALTH | SCHOOL NURSE II | GATTUSO, JANE | $56,041.57 | | | |
| AVIATION | DISPATCHER - AIRPORT | WIHBY, MICHAEL | $55,968.75 | | | |
| HIGHWAY DIVISION | EQUIPMENT OPERATOR Ill | PROVENCHER, DENNIS | $55,948.97 | | | |
| HIGHWAY DIVISION | TRAFFIC SIGN PAINTER | AREL, EVAN | $55,873.41 | | | |
| PLANNING & COMMUNITY DEV | PLANNER II | POPLIN, KERRIE | $55,786.72 | | | |
| FIRE | FIREFIGHTER | SOUCY, ISAIAH | $55,773.64 | $2,130.77 | | |
| POLICE | POLICE OFFICER (TEMP) | BRANCH, JAMIE | $55,755.67 | | $53,599.71 | |
| WATERWORKS | WATER METER TECHNICIAN I | COURCHESNE, CHARLES | $55,746.23 | | | |
| HIGHWAY DIVISION | EQUIPMENT OPERATOR II | GREGOIRE, CARL | $55,693.42 | | | |
| HIGHWAY DIVISION | EQUIPMENT OPERATOR II | BRULE, BENJAMIN | $55,678.62 | | | |
| FIRE | FIREFIGHTER | THOMPSON, CRAIG | $55,648.30 | $5,314.23 | | |
| POLICE | EMERGENCY SVCS DISPATCHER-POL | RIZZUTO, JULIAN | $55,618.12 | $4,229.69 | | |
| POLICE | POLICE OFFICER | CATANO, VICTORIA | $55,591.18 | $1,446.03 | $346.88 | |
| FIRE | FIREFIGHTER | BOLLHARDT, JOHN | $55,566.53 | $495.55 | | |
| WATER WORKS | ELECTRICIAN I | YOUNG, NATHAN | $55,548.28 | | | |
| PARKS/RECREATION/CEMETERY | RECREATION MAINTENANCE WRKR I | DELLAS, JAMES | $55,529.72 | | | |
| LIBRARY | LIBRARIAN Ill | MOSHIER, CALEB | $55,473.81 | | | |
| FIRE | FIREFIGHTER | NEWBERY, ADAM | $55,400.35 | $1,622.01 | $157.33 | |
| PARKING DIVISION | PARKING METER TECHNICIAN | JEROME, DAVID | $55,348.82 | | | |
| WATER WORKS | WATER METER TECHNICIAN I | PROVENCHER, NORMAN | $55,341.96 | | | |
| FIRE | FIREFIGHTER | PASKALIS, AARON | $55,239.01 | $2,344.82 | | |
| FIRE | ADMINISTRATIVE ASSISTANT II | VALLEE, DENISE | $55,222.16 | | | |
| WATER WORKS | CUSTOMER SERVICE REPS Ill | DICKSON, PATRICIA | $55,171.27 | | | |
| HIGHWAY DIVISION | REFUSE TRUCK DRIVER | DIONNE, SHAWN | $55,170.93 | | | |
| HIGHWAY DIVISION | TRAFFIC MAINTENANCE WORKER I | DEBERARDINIS, PHILIP | $55,015.82 | | | |
| WATER WORKS | MAINTENANCE MECHANIC - TEMP | MONTVILLE, MARC | $54,905.32 | | | $33,633.03 |
| HIGHWAY DIVISION | REFUSE TRUCK DRIVER | TSECARIS, MICHAEL | $54,902.94 | | | |
| AVIATION | AIRPORT MAINT SUPER (LANDSIDE) | ADAMS JR, JONATHAN | $54,830.22 | | | |
| FIRE | FIREFIGHTER | LEITE, ROBERT | $54,759.36 | $633.13 | | |
| FINANCE | FINANCIAL ANALYST I | HEON, JENNIFER | $54,670.42 | | | |
| PARKS/RECREATION/CEMETERY | PLANNER I | SULLIVAN, CHRISTOPHER | $54,591.23 | | | |
| HEALTH | PUBLIC HEALTH SPEC II - LT | PETRIE, AMY | $54,439.65 | | | |
| POLICE | EMERGENCY SVCS DISPATCHER-POL | COWETTE, ABBEY | $54,402.13 | $10,561.42 | | |
| ENVIRONMENTAL PROTECT.DIV | WWTP OPERATOR | THOMAS, MARC | $54,372.82 | | | |
| FLEET | EQUIPMENT MECHANIC II | THOMPSON, GEORGE | $54,349.20 | | | |
| INFORMATION SYSTEMS | COMPUTER SYSTEMS SPECIALIST II | O'ROURKE, MATTHEW | $54,329.28 | | | |
| CITY CLERK'S OFFICE | ADMINISTRATIVE SVCS MGR | MCCARTHY, LISA | $54,326.48 | | | |
| FACILITIES DIVISION | BUILDING MAINTENANCE TECH | BELANGER, CHRISTOPHER | $54,312.66 | | | |
| HEALTH | PUBLIC HEALTH SPECIALIST I | ARNESON, HAGBARD | $54,283.99 | | | |
| WATER WORKS | WATER METER TECHNICIAN I | TANGUAY, MARK | $54,211.57 | | | |
| FACILITIES DIVISION | ELECTRICIAN I | WEGHORST, ERICH | $54,091.48 | | | |
| OFFICE OF YOUTH SERVICES | YOUTH SERVICES COUNSELOR | CONSTABLE, MATTHEW | $54,056.15 | | | |
| AVIATION | EQUIPMENT MECHANIC 11 | GUERRERA, NICHOLAS | $53,872.08 | | | |
| POLICE | ADMINISTRATIVE ASSISTANT II | KINGSBURY, DIANE | $53,828.41 | | | |
| HEALTH | SCHOOL NURSE (CERTIFIED) | GUINTA, CAROL | $53,821.35 | | | |
| OFFICE OF YOUTH SERVICES | YOUTH SERVICES OUTREACH WORKER | GORE, JEFFREY | $53,814.19 | | | |
| FLEET | EQUIPMENT SERVICE TECHNICIAN I | PAYTON, NORMAN | $53,802.85 | | | |
| HIGHWAY DIVISION | TRAFFIC MAINTENANCE WORKER II | TSIROGIANIS, CHRISTOS | $53,721.65 | | | |
| PLANNING & COMMUNITY DEV | PLUMBING INSPECTOR | VAILLANCOURT, JOEY | $53,672.00 | | | |
| POLICE | POLICE OFFICER | ALEXAKOS, ANGELINE | $53,662.10 | $10,025.82 | $1,874.39 | |
| POLICE | VICTIM WITNESS ADVOCATE | MOHAMED, RASHIDA | $53,584.64 | | | |
| ENVIRONMENTAL PROTECT.DIV | ACCOUNTING TECHNICIAN | PETERSEN, JOANN | $53,570.38 | | | |
| AVIATION | COMPUTER SYSTEMS SPECIALIST II | MASTROLILLO, SCOTT | $53,447.20 | | | |
| HIGHWAY DIVISION | ADMINISTRATIVE ASSISTANT II | RIVEST, CHARLOTTE | $53,393.37 | | | |
| OFFICE OF YOUTH SERVICES | YOUTH SERVICES COUNSELOR | PENA, MARIO | $53,378.81 | | | |
| HIGHWAY DIVISION | PUBLIC SERVICES WORKER I | MARKEY, SEAN | $53,360.99 | | | |
| PARKS/RECREATION/CEMETERY | RECREATION MAINTENANCE WRKR I | DRAPEAU, DEREK | $53,222.75 | | | |
| HIGHWAY DIVISION | REFUSE TRUCK DRIVER | BROWNING, ADAM | $53,183.68 | | | |
| HEALTH | SCHOOL NURSE I | SKERSEY, MARY ANN | $52,953.55 | | | |
| FINANCE | ACCOUNTANT II | GAULIN, KARRIE | $52,935.22 | | | |
| HIGHWAY DIVISION | TRAFFIC MAINTENANCE WORKER I | BARREIRO, NELSON | $52,925.33 | | | |
| HIGHWAY DIVISION | REFUSE TRUCK DRIVER | GRANDMAISON, JAMES | $52,836.34 | | | |
| WATER WORKS | WATER METER TECHNICIAN I | OUELLETTE, BRENDAN | $52,815.25 | | | |
| FLEET | EQUIPMENT MECHANIC II | POULIN, LARRY | $52,812.51 | | | |
| PARKS/RECREATION/CEMETERY | RECREATION MAINTENANCE WRKR I | PLOURDE, JEFFREY | $52,727.11 | | | |
| POLICE | POLICE OFFICER (TEMP) | REARDON, STEPHEN | $52,688.02 | | $50,509.88 | |
| ENVIRONMENTAL PROTECT.DIV | ACCOUNTING TECHNICIAN | DUVAL-GROOMS, DANIELLE | $52,657.48 | | | |
| PLANNING & COMMUNITY DEV | CODE ENFORCEMENT INSPECTOR | COGSWELL, MATTHEW | $52,626.16 | | | |
| HIGHWAY DIVISION | TRAFFIC MAINTENANCE WORKER II | KOSTAKIS, DIMITRIOS | $52,561.50 | | | |
| ENVIRONMENTAL PROTECT.DIV | ENGINEERING TECHNICIAN II | ST PIERRE, KYLR | $52,461.14 | | | |
| WELFARE | WELFARE SPECIALIST II | SCHRIER, ADAM | $52,453.00 | | | |
| POLICE | EMERGENCY SVCS DISPATCHER-POL | WILDER, KRISTEN | $52,380.16 | $6,460.86 | | |
| WATER WORKS | ADMINISTRATIVE SVCS MGR | DODD, MONIQUE | $52,348.40 | | | |
| FIRE | FIREFIGHTER | BRAGG, IAN | $52,305.22 | $2,506.77 | | |
| POLICE | ANIMAL CONTROL OFFICER I | DUSSAULT, JOHN | $52,283.37 | $23.56 | | |
| PARKS/RECREATION/CEMETERY | ARBORIST | QUINTAL, JAMI | $52,112.52 | | | |
| HIGHWAY DIVISION | SCALE OPERATOR | EASTMAN, MATTHEW | $52,108.44 | | | |
| PARKS/RECREATION/CEMETERY | CUSTOMER SERVICE REPS Ill | CHANDLER, JAMES | $52,084.12 | | | |
| WATERWORKS | WW DEPUTY DIRECTOR-FIN/ADMIN J | DEMOS, SARAH | $52,081.46 | | | |
| POLICE | EMERGENCY SVCS DISPATCHER-POL | MCLAUGHLIN, ELIZABETH | $52,044.99 | $5,227.23 | | |
| LIBRARY | ADMINISTRATIVE ASSISTANT Ill | GALLANT, MARY | $51,979.97 | | | |
| AVIATION | ACCOUNTING TECHNICIAN | KEEFE, CHERYL | $51,979.72 | | | |
| FLEET | EQUIPMENT MECHANIC II | CABRAL, BRIAN | $51,946.08 | | | |
| CITY CLERK'S OFFICE | CUSTOMER SERVICE REPS Ill | MESSIER, JENNIFER | $51,889.80 | | | |
| POLICE | EMERGENCY SVCS DISPATCHER-POL | GRATIANO, JEFFREY | $51,888.01 | $3,889.15 | | |
| AVIATION | ADMINISTRATIVE ASSISTANT II | YOUNG, LISA | $51,834.06 | | | |
| WATERWORKS | WATER METER TECHNICIAN I | TOWER, PAUL | $51,830.26 | | | |
| FIRE | FIREFIGHTER | COULTER, JASON | $51,773.09 | $1,279.39 | $494.45 | |
| PARKS/RECREATION/CEMETERY | RECREATION MAINTENANCE WRKR I | PROVENCHER, MICHAEL | $51,708.16 | | | |
| POLICE | POLICE OFFICER (TEMP) | MALONEY, STEVEN | $51,648.85 | | $49,847.94 | |
| HIGHWAY DIVISION | TRAFFIC MAINTENANCE WORKER II | MURPHY, LEONARD | $51,606.48 | | | $25,061.79 |
| FLEET | EQUIPMENT MECHANIC II | CRUZ, IVAN | $51,522.50 | | | |
| CITY CLERK'S OFFICE | ARCHIVES & RECORDS MGMT OFFICE | INTRANUOVO, MICHAEL | $51,403.46 | | | |
| PARKS/RECREATION/CEMETERY | GOLF COURSE MAINTENANCE WKR | KELLIHER, JEREMY | $51,224.98 | | | |
| HEALTH | SCHOOL NURSE (CERTIFIED) | NELSON, SHIRLEY | $51,169.87 | | | |
| AVIATION | DISPATCHER - AIRPORT | TOPLIFF, KRISTINE | $51,102.10 | | | |
| INFORMATION SYSTEMS | COMPUTER SYSTEMS SPECIALIST II | BOUDREAU, NICOLIS | $51,089.20 | | | |
| FIRE | FIREFIGHTER | GAUDETTE, TYLER | $51,003.72 | $1,132.72 | | |
| HIGHWAY DIVISION | HIGHWAY SUPERVISOR I | MADEJ, WALTER | $50,922.80 | | | |
| WATERWORKS | ACCOUNTING TECHNICIAN | D'ADDIO, PATRICIA | $50,857.76 | | | |
| PARKS/RECREATION/CEMETERY | RECREATION MAINTENANCE WRKR I | MORAN, WALTER | $50,818.40 | | | |
| HIGHWAY DIVISION | REFUSE TRUCK DRIVER | MARCOUX, JEFFREY | $50,800.84 | | | |
| WATERWORKS | WTP OPERATOR I | SAPIENZA, DOMINIC | $50,595.80 | | | |
| LIBRARY | ASSISTANT LIBRARIAN | BLISS, DAWN | $50,380.80 | | | |
| HEALTH | COMMUNITY HEALTH NURSE | FRENCH, LUZ DIVINA | $50,350.36 | | | |
| POLICE | ORDINANCE VIOLATION COORDINATO | DEMANCHE, DONNA | $50,349.48 | | | |
| POLICE | ACCOUNTING SPECIALIST II | LEBLANC, DOLORES | $50,341.85 | | | |
| HIGHWAY DIVISION | PUBLIC SERVICES WORKER II | CLARK, ERIC | $50,219.92 | | | |
| POLICE | ADMINISTRATIVE ASSISTANT II | MACLEAY, CYNTHIA | $50,182.44 | | | |
| WATER WORKS | WTP OPERATOR II | HARTSHORN, PETER | $50,051.07 | | | |
| HEALTH | DENTAL HYGIENIST | IASILLO, ANDREA | $50,048.80 | | | |
| HEALTH | ADMINISTRATIVE ASSISTANT II | DEMERS, PAULINE | $49,981.50 | | | |
| HIGHWAY DIVISION | PUBLIC SERVICES WORKER I | BERNARD, ROBERT | $49,955.04 | | | |
| OFFICE OF YOUTH SERVICES | YOUTH SERVICES COUNSELOR | LABONTE, BRITTANY | $49,892.40 | | | |
| AVIATION | DISPATCHER -AIRPORT | KOPERA, JASON | $49,892.14 | | | |
| HIGHWAY DIVISION | TRAFFIC SIGNALS TECH II | STEVENS, MICHAEL | $49,654.28 | | | |
| PLANNING & COMMUNITY DEV | CODE ENFORCEMENT INSPECTOR | NORMAND, SCOTT | $49,605.47 | | | |
| HEALTH | SCHOOL NURSE I | SEITZ, KELLY | $49,570.27 | | | |
| PLANNING & COMMUNITY DEV | PLANNER I | MACAULAY, SARAH | $49,530.40 | | | |
| POLICE | CUSTOM ER SERVICE REP II | HOANG, HIEN | $49,414.52 | $190.99 | | |
| FLEET | EQUIPMENT MECHANIC II | KRASUCKI, JOHN | $49,410.67 | | | |
| HEALTH | SCHOOL NURSE I | BROSS, JANET | $49,216.52 | | | |
| FACILITIES DIVISION | BUILDING MAINTENANCE TECH | MCCARTHY, JOSEPH | $49,207.25 | | | |
| HEALTH | SCHOOL NURSE I | BOZOIAN, MELANIE | $49,188.38 | | | |
| HEALTH | CUSTOMER SERVICE REP II | LAPOINTE, CLAIRE | $49,173.29 | | | |
| POLICE | CUSTOMER SERVICE REP II | BERGERON, KAREN | $49,021.68 | | | |
| ENVIRONMENTAL PROTECT.DIV | WWTP MECHANIC | GONYEA, JARROD | $49,011.07 | | | |
| OFFICE OF YOUTH SERVICES | YOUTH SERVICES COUNSELOR | TREACY, KRISTEN | $48,998.95 | | | |
| POLICE | POLICE SERVICES SPECIALIST | SHEDD, DONALD | $48,984.05 | $2,323.96 | | |
| CITY CLERK'S OFFICE | BUILDING & FACIL MAINT COORD | SYSYN, JOHN | $48,891.65 | | | |
| EPD | | RAY, KIRK | $48,786.56 | | | $48,786.56 |
| PARKS/RECREATION/CEMETERY | RECREATION SUPERVISOR | BUKOWSKI, ERIK | $48,686.00 | | | |
| ECONOMIC DEVELOPMENT | MARKETING & RETENTION SPEC | WHITNEY, JULIA | $48,679.85 | | | |
| AVIATION | ADMINISTRATIVE ASSISTANT II | TARBOX, KATHLEEN | $48,569.40 | | | |
| HIGHWAY DIVISION | PUBLIC SERVICES WORKER II | GRENIER, TIMOTHY | $48,501.66 | | | |
| PARKS/RECREATION/CEMETERY | RECREATION MAINTENANCE WRKR I | VOISINE, REYNALD | $48,458.39 | | | |
| PARKING DIVISION | PARKING CONTROL OFFICER | HOZZMAN, MARTHA | $48,386.80 | | | |
| AVIATION | ACCOUNTING SPECIALIST II | DUBOIS, MARGARET | $48,382.06 | | | |
| HEALTH | SCHOOL NURSE I | FLANDERS, BETH-ANN | $48,287.03 | | | |
| POLICE | POLICE OFFICER (TEMP) | SIMMONS, STEVEN | $48,208.73 | | $44,306.84 | |
| ENVIRONMENTAL PROTECT.DIV | WWTP MECHANIC | OFFORD, BENJAMIN | $48,103.64 | | | |
| CITY CLERK'S OFFICE | CUSTOMER SERVICE REPS Ill | DOUKERIS, JOANNE | $48,035.70 | | | |
| LIBRARY | LIBRARIAN II | JOSE, ELIZABETH | $47,865.89 | | | |
| HEALTH | SCHOOL NURSE I | KEEFE, LISA | $47,775.01 | | | |
| ENVIRONMENTAL PROTECT.DIV | WWTP OPERATOR | DUBIANSKY, JOHN | $47,460.23 | | | |
| FIRE | FIREFIGHTER | MARTIN, DEVIN | $47,310.20 | $7,892.52 | $213.51 | |
| PARKS/RECREATION/CEMETERY | RECREATION MAINTENANCE WRKR I | ROY, MICHAEL | $47,232.69 | | | |
| PARKING DIVISION | PARKING CONTROL OFFICER | TAPPIN, MELISSA | $47,226.77 | | | |
| CITY SOLICITOR'S OFFICE | LEGAL ASSISTANT I | BERGERON, DENISE | $47,225.36 | | | |
| HUMAN RESOURCES | COMPENSATION SPECIALIST | MULROONEY, EILEEN | $47,163.64 | | | |
| PLANNING & COMMUNITY DEV | CUSTOMER SERVICE REPS Ill | USENIA, WANDA | $47,163.64 | | | |
| AVIATION | ADMINISTRATIVE ASSISTANT II | MARSH, CAROL ANN | $47,163.60 | | | |
| PLANNING & COMMUNITY DEV | PLANNER II | AHMAD-KAHLOON, JOSHUA | $47,122.72 | | | |
| ENVIRONMENTAL PROTECT.DIV | WWTP OPERATOR | OUIMETTE, RENE | $47,096.64 | | | |
| HEALTH | SCHOOL NURSE I | KEROUAC, JANINE | $47,036.73 | | | |
| TAX COLLECTOR'S OFFICE | ACCOUNTANT I | CUNAN, ARGELIE | $46,955.09 | | | |
| ENVIRONMENTAL PROTECT.DIV | WWTP MECHANIC | TODIS, CURT | $46,911.03 | | | |
| PLANNING & COMMUNITY DEV | ADMINISTRATIVE ASSISTANT Ill | MOONE, LORI | $46,857.22 | | | |
| HEALTH | SCHOOL NURSE I | BUCK-WEBB, ELINOR | $46,796.16 | | | |
| HEALTH | PUBLIC HEALTH SPECIALIST I | ADEWUMI, VICTORIA | $46,792.90 | | | |
| AVIATION | MARKETING/PUB RELATIONS SPEC | PAIVA, CHERYL | $46,641.85 | | | |
| WATER WORKS | WATER SHED PATROL OFFICER I | FILIP, DANA | $46,602.44 | | | |
| ENVIRONMENTAL PROTECT.DIV | WWTP OPERATOR | GAYLORD, AARON | $46,401.86 | | | |
| POLICE | EVIDENCE SPECIALIST | RADWICH, RACHEL | $46,284.18 | $2,183.26 | | |
| HIGHWAY | | MACK, RICHARD | $46,267.20 | | | $46,267.20 |
| HIGHWAY DIVISION | CUSTOMER SERVICE REP II | BOUDREAU, TRACY | $46,266.46 | | | |
| WATER WORKS | PUBLIC SERVICES WORKER II | DENVER, JEFFREY | $46,149.52 | | | |
| HEALTH | ENVIRONMENTAL HLTH SPECIAL I | CARR, MICHAEL | $46,021.95 | | | |
| ENVIRONMENTAL PROTECT.DIV | WWTP OPERATOR | BUSH, DAVID | $45,916.09 | | | |
| POLICE | POLICE RECORDS SPECIALIST II | BLAIS, BRIAN | $45,907.56 | $879.67 | | |
| FIRE | ADMINISTRATIVE ASSISTANT II | DOUCETTE, PAULA | $45,753.63 | | | |
| HIGHWAY DIVISION | PUBLIC SERVICES WORKER II | DUBOIS, WILLIAM | $45,733.64 | | | |
| POLICE | POLICE RECORDS SPECIALIST I | DESRUISSEAUX, GARY | $45,601.98 | | | |
| POLICE | POLICE OFFICER | COSBY, MICHAELA | $45,560.72 | $2,672.20 | $651.96 | |
| HIGHWAY DIVISION | EQUIPMENT OPERATOR II | DOYON, ALEX | $45,558.09 | | | |
| WATER WORKS | UTILITY INSPECTOR II | BOISVERT, BRANDON | $45,494.27 | | | |
| POLICE | VICTIM WITNESS ADVOCATE | WEBER, ASHLEY | $45,371.03 | $1,771.02 | | |
| HEALTH | SCHOOL NURSE I | POMER, JEANNE | $45,145.91 | | | |
| WATERWORKS | METER READER II | GONZALES, SCOTT | $44,736.99 | | | |
| LIBRARY | LIBRARIAN I | HARMON, SUSAN | $44,721.36 | | | |
| PARKS/RECREATION/CEMETERY | IRRIGATION TECHNICIAN | MCDOWELL, BRENDAN | $44,524.22 | | | |
| HIGHWAY DIVISION | PUBLIC SERVICES WORKER II | HEON, SCOTT | $44,397.02 | | | |
| HIGHWAY DIVISION | PUBLIC SERVICES WORKER I | METELUS, LISNEL | $44,356.67 | | | |
| FIRE | | ROY, LEO | $44,308.58 | | | $44,308.58 |
| HIGHWAY DIVISION | ASST SOLID WASTE COMPL OFFICER | WHEELER, RYAN | $44,290.80 | | | |
| WATER WORKS | WTP OPERATOR I | MCNEILL, JEFFERSON | $44,264.28 | | | |
| FLEET | EQUIPMENT MECHANIC I | LACOMBE, CODY | $44,262.58 | | | |
| WATER WORKS | WATER METER TECHNICIAN I | FIFIELD, MICHAEL | $44,239.04 | | | |
| POLICE | ADMINISTRATIVE ASSISTANT I | BOUNDS, CARA | $44,232.48 | | | |
| POLICE | POLICE OFFICER | LACROIX, OLIVIA | $44,215.98 | $1,680.60 | $298.82 | |
| ASSESSOR'S OFFICE | CUSTOMER SERVICE REPS Ill | BOISSONNEAULT, DOREEN | $44,193.33 | | | |
| HEALTH | ENVIRONMENTAL HLTH SPECIAL I | JOHNSON, SOPHIA | $44,181.48 | | | |
| PARKING DIVISION | ACCOUNTING SPECIALIST II | DESROSIERS, KIM | $44,083.15 | | | |
| AVIATION | CUSTOMER SERVICE REP I | ADAMS, CHRISTINA | $43,973.20 | | | |
| FLEET | ADMINISTRATIVE SVCS MGR | CLARKE, TAMMY | $43,912.84 | | | |
| WATER WORKS | PUBLIC SERVICES WORKER 11 | SAVOIE, JASON | $43,883.39 | | | |
| HEALTH | SCHOOL NURSE I | MCBRIDE, PATRICIA | $43,873.90 | | | |
| WATER WORKS | PUBLIC SERVICES WORKER II | ZEDON, MARK | $43,754.01 | | | |
| TAX COLLECTOR'S OFFICE | CUSTOMER SERVICE REPS Ill | PRESTON, CYNTHIA | $43,706.88 | | | |
| FLEET | EQUIPMENT MAINT SUPER I | GREEN, TYLER | $43,692.94 | | | |
| PARKING DIVISION | PARKING CONTROL OFFICER | CAMPBELL, SEAN | $43,648.88 | | | |
| CITY CLERK'S OFFICE | CUSTOMER SERVICE REPS Ill | BALLBACH, TRISHA | $43,622.61 | | | |
| WATER WORKS | MAINTENANCE MECHANIC | PROULX, DOUGLAS | $43,602.87 | | | |
| WATER WORKS | PUBLIC SERVICES WORKER II | MCGRAIL III, THOMAS | $43,549.68 | | | |
| LIBRARY | LIBRARY CLERK II | CROTEAU, ELEANOR | $43,451.03 | | | |
| PARKING DIVISION | PARKING METER TECHNICIAN | LOLICATA, TIMOTHY | $43,430.40 | | | |
| PARKS/RECREATION/CEMETERY | RECREATION MAINTENANCE WRKR I | ROUSSEAU, CHAD | $43,358.31 | | | |
| LIBRARY | LIBRARY CLERK II | YOUNG, DEBRA | $43,257.14 | | | |
| ENVIRONMENTAL PROTECT.DIV | WWTP MECHANIC | GILBERT, JEAN | $43,245.12 | | | |
| AVIATION | AIRPORT MAINTENANCE WORKER II | BRULE, MATTHEW | $43,139.58 | | | |
| OFFICE OF YOUTH SERVICES | CUSTOMER SERVICE REP I | KRASNER, DOROTHY | $43,024.20 | | | |
| HEALTH | ENVIRONMENTAL HLTH SPECIAL I | MATTHEWS, BRYAN | $42,930.91 | | | |
| POLICE | POLICE RECORDS SPECIALIST I | THORNELL, KAILE | $42,831.14 | $227.28 | | |
| HIGHWAY DIVISION | DROP OFF FACILITY WORKER | JEUDY, ESPENCE | $42,610.13 | | | |
| WATER WORKS | ACCOUNTING SPECIALIST II | MESERVEY, LORI | $42,476.72 | | | |
| PARKS/RECREATION/CEMETERY | RECREATION MAINTENANCE WRKR I | FROST, JONATHAN | $42,474.55 | | | |
| FINANCE | ACCOUNTANT I | KENNEDY, PATRICIA | $42,320.53 | | | |
| SENIOR SERVICES | SENIOR SERVICES SPECIALIST II | DROHAN, KIMBERLY | $42,172.40 | | | |
| TAX COLLECTOR'S OFFICE | ACCOUNTING TECHNICIAN | MULROONEY, AMANDA | $41,919.92 | | | |
| POLICE | ACCOUNTING SPECIALIST II | BUCHAN, JOHN | $41,913.62 | | | |
| HIGHWAY DIVISION | PUBLIC SERVICES WORKER II | GILL, ADAM | $41,887.18 | | | |
| HIGHWAY DIVISION | EQUIPMENT OPERATOR II | PAPACHRONOPOULOS, ARTHUR | $41,727.35 | | | |
| WATER WORKS | WTP OPERATOR I | KAZANOWSKI, KEITH | $41,670.21 | | | |
| HEALTH | | GEORGETTE, CAOUETTE | $41,633.59 | | | $41,633.59 |
| HIGHWAY DIVISION | EQUIPMENT OPERATOR II | GOUPIL, CHRISTOPHER | $41,537.53 | | | |
| FIRE | ADMINISTRATIVE ASSISTANT II | MORIN, MICHELLE | $41,532.53 | | | |
| HIGHWAY DIVISION | EQUIPMENT OPERATOR II | BURNS ROY, BRANDON | $41,447.14 | | | |
| FINANCE | ACCOUNTANT I | LANDRY, KERRY | $41,418.51 | | | |
| HIGHWAY DIVISION | EQUIPMENT OPERATOR II | SLATTERY, WILLIAM | $41,395.28 | | | |
| PARKS/RECREATION/CEMETERY | RECREATION MAINTENANCE WRKR I | LYNCH, BRENDAN | $41,334.95 | | | |
| CITY CLERK'S OFFICE | LICENSE ENFORCEMENT INSPECTOR | GUTTERSON, PETER | $41,243.51 | | | |
| POLICE | POLICE OFFICER | COATES, JEREMY | $41,205.04 | | | |
| PLANNING & COMMUNITY DEV | CUSTOMER SERVICE REPS Ill | DUBE, DENISE | $40,958.07 | | | |
| HIGHWAY DIVISION | LABORER | ANGERS, RICHARD | $40,902.42 | | | |
| WATER WORKS | CONSERVATIONIST | LAROCHELLE, ALEXANDER | $40,769.50 | | | |
| AVIATION | ADMINISTRATIVE ASSISTANT II | FERRARO, VICTORIA | $40,758.84 | | | |
| POLICE | POLICE OFFICER (TEMP) | ANDERSON, CHARLES | $40,741.59 | | $2,590.26 | |
| PLANNING & COMMUNITY DEV | ELECTRICAL INSPECTOR | SOUCY, MICHAEL | $40,672.78 | | | |
| HIGHWAY DIVISION | EQUIPMENT OPERATOR II | BECHT, KEVIN | $40,671.69 | | | |
| LIBRARY | LIBRARY CLERK I | PALYS, JOANNE | $40,643.70 | | | |
| HIGHWAY DIVISION | ADMINISTRATIVE ASSISTANT Ill | CURRY, ANN-MARIE | $40,522.82 | | | |
| HIGHWAY DIVISION | EQUIPMENT OPERATOR II | DOWNEY, ARMAND | $40,496.62 | | | |
| INFORMATION SYSTEMS | COMPUTER OPERATOR II | PINSONNEA ULT, DAVID | $40,422.81 | | | |
| FIRE | | GAMACHE, RICHARD | $40,378.52 | | | $40,378.52 |
| LIBRARY | SECURITY OFFICER | KLEY, ROBERT | $40,351.36 | | | |
| TAX COLLECTOR'S OFFICE | CUSTOMER SERVICE REPS Ill | TRACY, KARA | $40,325.54 | | | |
| HIGHWAY DIVISION | EQUIPMENT OPERATOR II | ROLKA, BRADY | $40,239.63 | | | |
| AVIATION | DISPATCHER - AIRPORT | DESANTIS, WENDY | $40,239.55 | | | |
| POLICE | POLICE OFFICER (TEMP) | GALLAGHER, THOMAS | $40,173.06 | | $16,522.08 | |
| PARKS/RECREATION/CEMETERY | RECREATION MAINTENANCE WRKR I | DEYO, RYANE | $40,159.22 | | | |
| ENVIRONMENTAL PROTECT.DIV | LABORER | DELGADO, ALAIN | $39,948.55 | | | |
| HIGHWAY DIVISION | PUBLIC SERVICES WORKER II | GRADY, CHRISTOPHER | $39,901.71 | | | |
| TAX COLLECTOR'S OFFICE | CUSTOMER SERVICE REPS Ill | CLARK, SUSAN | $39,893.64 | | | |
| FIRE | ADMINISTRATIVE SVCS MGR | PAULHAMUS, MELISSA | $39,757.47 | $27.66 | | |
| HIGHWAY DIVISION | EQUIPMENT OPERATOR Ill | GRISWOLD, FRED | $39,696.23 | | | |
| SENIOR SERVICES | SENIOR SERVICES SPECIALIST I | RAMSAY, MARK | $39,686.40 | | | |
| PLANNING & COMMUNITY DEV | ADMINISTRATIVE ASSISTANT II | MCCARRAN, SHEILA | $39,683.21 | | | |
| HIGHWAY DIVISION | REFUSE COLLECTOR | GARCIA, SERGIO | $39,609.65 | | | |
| SENIOR SERVICES | SENIOR SERVICES SPECIALIST I | CONRAD, EMILY | $39,602.40 | | | |
| FIRE | EMERGENCY SVCS DISPATCHER-FIRE | CARROLL, JOSEPH | $39,591.44 | $8,045.24 | | |
| LIBRARY | LIBRARY CLERK I | BOYD-ROBERTSON, DONNA | $39,457.60 | | | |
| LIBRARY | LIBRARY CLERK I | DEBERARDINIS, FANDA | $39,457.57 | | | |
| LIBRARY | LIBRARY CLERK I | ST HILAIRE, MARK | $39,457.38 | | | |
| WATER WORKS | INVENTORY SPECIALIST I | BROWN, SCOTT | $39,434.75 | | | |
| AIRPORT | | VENTI, MICHAEL | $39,382.56 | | | $39,382.56 |
| WATERWORKS | PUBLIC SERVICES WORKER II | GREENWOOD, DEREK | $39,141.42 | | | |
| WATER WORKS | WTP OPERATOR - TRAINEE | FERNALD, RICHARD | $39,120.18 | | | |
| HEALTH | SCHOOL NURSE I | MEEKER, KATHLEEN | $38,941.79 | | | |
| HIGHWAY DIVISION | ACCOUNTANT I | DEGAN, NADINE, NADINE | $38,217.29 | | | |
| HIGHWAY DIVISION | REFUSE COLLECTOR | PENA, CHRISTIAN | $38,200.06 | | | |
| WATER | | CARIGNAN, WILLIAM | $38,096.13 | | | $38,096.13 |
| AVIATION | AIRPORT BUILDING TECHNICIAN | PELLERIN, CAMERON | $38,069.02 | | | |
| AVIATION | AIRPORT MAINTENANCE WORKER I | HALLET, JONATHAN | $38,031.70 | | | |
| HIGHWAY DIVISION | EQUIPMENT OPERATOR II | THOMAS, DERIN | $38,006.90 | | | |
| HIGHWAY DIVISION | EQUIPMENT OPERATOR II | RICE, SHANE | $37,951.38 | | | |
| HEALTH | ADMINISTRATIVE ASSISTANT II | SCHWOTZER, CHERYL | $37,885.70 | | | |
| POLICE | POLICE SERVICES SPECIALIST | POULICAKOS, JULIE | $37,841.43 | | | |
| HIGHWAY DIVISION | EQUIPMENT OPERATOR II | ANDRADA DE LEON, DIEGO | $37,734.38 | | | |
| WATER WORKS | ENGINEERING TECHNICIAN II | ZEDON, TADEAUSZ | $37,555.52 | | | |
| FLEET | EQUIPMENT SERVICE TECHNICIAN I | VICENTE, CHRISTOPHER | $37,476.80 | | | |
| HIGHWAY DIVISION | REFUSE COLLECTOR | HARRIS, KAVAN | $37,460.39 | | | |
| POLICE | EMERGENCY SVCS DISPATCHER-POL | HEALY, MADDEN | $37,413.44 | $5,571.65 | | |
| ENVIRONMENTAL PROTECT.DIV | WWTP OPERATOR | BROWN, PAUL | $37,373.54 | | | |
| HIGHWAY | | DUHAIME, MICHELLE | $37,360.87 | | | $37,360.87 |
| WATER WORKS | ADMINISTRATIVE ASSISTANT II | LANGTON, JENNIFER | $37,224.89 | | | |
| POLICE | POLICE OFFICER (TEMP) | FELDHOUSE, WALTER | $37,116.90 | | $27,864.08 | |
| HEALTH | SCHOOL NURSE I | MAGLIO, JOY | $37,005.43 | | | |
| AIRPORT | | TURCOTTE, PATRICIA | $36,883.35 | | | $36,883.35 |
| MAYOR'S OFFICE | ASSISTANT TO THE MAYOR | STOKES, DONALD | $36,836.00 | | | |
| HIGHWAY DIVISION | REFUSE COLLECTOR | GABRIEL, BRETT | $36,831.19 | | | |
| HIGHWAY DIVISION | REFUSE COLLECTOR | BARRY, PATRICK | $36,767.58 | | | |
| HEALTH | SCHOOL NURSE I | SCARAFILE, JANET | $36,638.49 | | | |
| HEALTH | SCHOOL NURSE I | MEISEL, CAROL | $36,638.48 | | | |
| HIGHWAY DIVISION | REFUSE COLLECTOR | MATHISON, JOSHUA | $36,519.53 | | | |
| FINANCE | ACCOUNTING TECHNICIAN | KRAMER, DANA | $36,423.98 | | | |
| WATER WORKS | CUSTOMER SERVICE REPS Ill | MORENO, LINDA | $36,300.88 | | | |
| HIGHWAY DIVISION | EQUIPMENT OPERATOR II | NASON, DAVID | $36,278.97 | | | |
| POLICE | EMERGENCY SVCS DISPATCHER-POL | JARRY, NICOLE | $36,248.36 | $4,169.25 | | |
| PARKING DIVISION | PARKING CONTROL OFFICER | MCQUILLEN, SCOTT | $36,160.44 | | | |
| HIGHWAY DIVISION | REFUSE COLLECTOR | PENA, ANTHONY | $36,147.52 | | | |
| POLICE | EMERGENCY SVCS DISPATCHER-POL | LADUKE, MATTHEW | $36,100.07 | $4,195.30 | | |
| WATERWORKS | CUSTOMER SERVICE REPS Ill | WARREN, BARBARA | $36,062.66 | | | |
| HIGHWAY DIVISION | REFUSE COLLECTOR | RODRIGUEZ, ANTONIO | $36,041.18 | | | |
| PARKING DIVISION | PARKING CONTROL OFFICER | BERNIER, RYAN | $35,956.18 | | | |
| HEALTH | SCHOOL NURSE I | BITZKOWSKI, OLGA | $35,948.51 | | | |
| LIBRARY | LIBRARIAN I | DENUCCI, ROSE | $35,759.01 | | | |
| FINANCE | ACCOUNTANT I | HARRIS, SARALENA | $35,737.06 | | | |
| CITY CLERK'S OFFICE | CUSTOMER SERVICE REPS Ill | BUCKLEY, CECELIA | $35,644.49 | | | |
| LIBRARY | OFFICE ASSISTANT | WATTS, RUTH | $35,475.49 | | | |
| HIGHWAY DIVISION | LABORER | CONERY, JONATHAN | $35,335.71 | | | |
| CITY CLERK'S OFFICE | SECURITY OFFICER | GONZALEZ, LUIS ANGEL | $35,311.65 | | | |
| LIBRARY | SECURITY OFFICER | WOOD-OWENS, BONNIE | $35,278.41 | | | |
| HIGHWAY DIVISION | REFUSE COLLECTOR | CORRIVEAU, NEIL | $35,183.35 | | | |
| CITY SOLICITOR'S OFFICE | LEGAL ASSISTANT I | GALICA, LISA | $35,168.68 | | | |
| LIBRARY | LIBRARY CLERK I | PARKER, ALICIA | $34,739.99 | | | |
| ENVIRONMENTAL PROTECT.DIV | CUSTODIAN | MYERS, EDWARD | $34,635.68 | | | |
| PARKING DIVISION | PARKING CONTROL OFFICER | BURKE, WILLIAM | $34,634.65 | | | |
| HEALTH | PUBLIC HEALTH SPECIALIST II | CHANDRONNAIT, JADE | $34,612.09 | | | |
| WATER WORKS | METER READER I | DAVINI, JASON | $34,588.61 | | | |
| HEALTH | COMMUNITY HEALTH NURSE | BERG, KATHLEEN | $34,557.48 | | | |
| POLICE | CUSTOMER SERVICE REP II | MORRISSETTE, LINDA | $34,530.43 | | | |
| HEALTH | LICENSED PRACTICAL NURSE | CIPOLLA, CHRISTIE | $34,121.91 | | | |
| POLICE | POLICE RECORDS SPECIALIST I | MAGEE, GINA | $33,971.73 | | | |
| HIGHWAY DIVISION | REFUSE COLLECTOR | MOLTON, RAYMOND | $33,904.31 | | | |
| WATER WORKS | CUSTOMER SERVICE REP II | PERREAULT, PAULA | $33,708.65 | | | |
| PARKS | | FULLER, THOMAS | $33,472.02 | | | $33,472.02 |
| POLICE | POLICE OFFICER | MAGUIRE, PATRICK | $33,434.13 | $5,247.11 | $1,539.28 | |
| SOLICITOR | | BUCKLEY, KEVIN | $33,288.67 | | | $33,288.67 |
| HIGHWAY DIVISION | REFUSE COLLECTOR | MCCARTHY, JUSTIN | $33,111.80 | | | |
| POLICE | POLICE OFFICER | BROWN, AARON | $33,000.42 | $2,709.49 | | |
| ENVIRONMENTAL PROTECT.DIV | WWTP MECHANIC | HANLON, SEAN | $32,943.12 | | | |
| HIGHWAY DIVISION | ACCOUNTING TECHNICIAN | SWINYER, JUSTIN | $32,758.80 | | | |
| HIGHWAY DIVISION | LABORER | SANBORN, BRANDON | $32,743.01 | | | |
| HIGHWAY DIVISION | EQUIPMENT OPERATOR II | O'HALLORAN, RYAN | $32,635.84 | | | |
| FIRE | EMERGENCY SVCS DISPATCHER-FIRE | WALLEY, JESSICA | $32,093.76 | $5,857.06 | | |
| TAX COLLECTOR'S OFFICE | CUSTOMER SERVICE REPS Ill | D'AMORE, TORY | $32,000.80 | | | |
| HIGHWAY DIVISION | LABORER | DANIELS, LOUIS | $31,798.94 | | | |
| HIGHWAY DIVISION | TIMEKEEPER | QUINTILIANI, TRACY | $31,584.19 | | | |
| CITY CLERK'S OFFICE | LICENSING OPERATIONS COORD | DISKO, BRYAN | $31,564.24 | | | |
| FIRE | | SHEATLER, PAUL | $31,403.41 | | | $31,403.41 |
| WELFARE | ADMINISTRATIVE SVCS MGR | LEBLANC, SANDRA | $31,250.97 | | | |
| POLICE | VICTIM WITNESS ADVOCATE | MORRIS, JOHN | $31,244.23 | | $5,106.18 | |
| HEALTH | SCHOOL NURSE I | ROUILLARD, ELEANOR | $31,158.74 | | | |
| POLICE | POLICE OFFICER | FINN, CASEY | $30,769.36 | $1,679.94 | $2,409.78 | |
| HIGHWAY DIVISION | EQUIPMENT OPERATOR III | WOITKOWSKI, MICHAEL | $30,730.43 | | | |
| HIGHWAY DIVISION | LABORER | HERNANDEZ, JUAN | $30,601.23 | | | |
| POLICE | POLICE OFFICER | O'NEILL, TERRENCE | $30,549.48 | $2,786.41 | $1,344.67 | |
| FIRE | EMERGENCY SVCS DISPATCHER-FIRE | LEMAY, TYLER | $30,480.89 | $5,949.86 | | |
| WATER WORKS | CUSTOMER SERVICE REP ll | GAGNON, VICTORIA | $30,478.49 | | | |
| POLICE | POLICE OFFICER (TEMP) | HURLEY, MICHAEL | $30,346.46 | | $28,522.70 | |
| POLICE | | LERICHE, RONA | $30,241.56 | | | $30,241.56 |
| HIGHWAY DIVISION | EQUIPMENT OPERATOR II | ROTHWELL, KEVIN | $29,819.08 | | | |
| HIGHWAY DIVISION | REFUSE COLLECTOR | CURRY, FOREST | $29,490.71 | | | |
| POLICE | VICTIM WITNESS ADVOCATE | HEINEMANN, KELSEY | $28,687.77 | | | |
| HEALTH | CUSTODIAN | COUTURE, RICHARD | $28,588.78 | | | |
| ENVIRONMENTAL PROTECT.DIV | LABORER | ROY, WILLIAM | $28,547.91 | | | |
| PARKING DIVISION | PARKING MAINTENANCE WORKER | ANGWIN, ELAINE | $28,445.39 | | | $4,766.07 |
| HUMAN RESOURCES | PAYROLL COORDINATOR | HARROP, LINDA | $28,405.23 | | | |
| EPD | | BLODGETT, FRED | $27,618.34 | | | $27,618.34 |
| ENVIRONMENTAL PROTECT.DIV | LABORER | HORNE, FELIX | $27,441.33 | | | |
| HEALTH | SCHOOL NURSE I | KONOVELCHICK, MIA | $27,205.99 | | | |
| HEALTH | | LANIGAN, EVELYN | $27,185.72 | | | $27,185.72 |
| HIGHWAY DIVISION | LABORER | DIGIOVANNI, CURTIS | $26,881.14 | | | |
| POLICE | EMERGENCY SVCS DISPATCHER-POL | MASLAN, VICTORIA | $26,784.29 | $640.73 | | |
| HEALTH | PUBLIC HEALTH SPEC II - LT | MORRIS, SARAH | $26,400.98 | | | |
| PLANNING & COMMUNITY DEV | MECHANICAL INSPECTOR | PAGE, DENNIS | $26,266.32 | | | |
| FLEET | EQUIPMENT MECHANIC II | LANCTO, MICHAEL | $25,859.71 | | | |
| PARKING DIVISION | CUSTOMER SERVICE REP I | BOZOIAN, MATTHEW | $25,188.70 | | | |
| LIBRARY | OFFICE ASSISTANT | BALLARD, SARAH | $24,180.51 | | | |
| POLICE | POLICE OFFICER | ABELE, CHRISTOPHER | $23,258.40 | | | |
| POLICE | POLICE OFFICER | KOSIOREK, KYLE | $23,258.40 | | | |
| POLICE | POLICE OFFICER | MATZELLE, ROBERT | $23,258.40 | | | |
| POLICE | POLICE OFFICER | RICHMOND, DANIEL | $23,258.40 | | | |
| HIGHWAY DIVISION | REFUSE COLLECTOR | STRATTON, JOSHUA | $22,992.08 | | | |
| CITY CLERK'S OFFICE | CUSTOMER SERVICE REPS Ill | BIBEAU, KRISTEN | $22,733.79 | | | |
| CITY SOLICITOR'S OFFICE | ATTORNEY I | RANFOS, STEVEN | $22,613.50 | | | |
| AVIATION | ACCOUNTING SPECIALIST II | PITMAN, JOAN | $22,516.40 | | | $13,934.00 |
| LIBRARY | LIBRARIAN I | CHAPUT, MARY-JEAN | $22,322.09 | | | |
| HEALTH | SCHOOL NURSE II | AGER, DIANA | $22,262.32 | | | |
| HIGHWAY DIVISION | LABORER | MESSAN TCHI, KOUASSI | $21,783.50 | | | |
| HIGHWAY | | ROCKWELL, MICHAEL | $21,725.78 | | | $21,725.78 |
| HUMAN RESOURCES | ADMINISTRATIVE ASSISTANT I | DION, CHRISTINE | $21,667.44 | | | |
| LIBRARY | LIBRARY CLERK I | MAGDZIARZ, SUSANNA | $21,634.22 | | | |
| PLANNING & COMMUNITY DEV | PLANNING TECHNICIAN | ROY, KIMBERLY | $21,600.24 | | | |
| PLANNING & COMMUNITY DEV | PLANNER II | BURHOP, DANIELLE | $21,423.63 | | | |
| FIRE | FIREFIGHTER | GOUPIL, GREGORY | $21,135.34 | $631.50 | $719.20 | |
| FLEET | EQUIPMENT MECHANIC I | GROULX, EDWARD | $20,749.10 | | | |
| HIGHWAY DIVISION | FINANCIAL ANALYST I | RACINE, JAN | $20,715.74 | | | |
| FIRE | FIREFIGHTER | AMEEN, JONATHAN | $20,660.47 | $1,399.83 | | |
| HEALTH | SCHOOL NURSE II | HUNTLEY, PAULA | $20,393.49 | | | |
| WATER WORKS | PUBLIC SERVICES WORKER II | CAPRARELLO, BRADLEY | $20,213.05 | | | |
| FIRE | FIREFIGHTER | TOWER, KERRY | $19,955.80 | $642.68 | | |
| POLICE | POLICE OFFICER | JUSZA, KEVIN | $19,427.63 | $1,383.07 | | |
| LIBRARY | LIBRARY CLERK I | PELLETIER, MICHELLE | $19,315.59 | | | |
| HEALTH | SCHOOL NURSE II | WOODBURY, JONARA | $18,774.20 | | | |
| AIRPORT | | DONALD, RICHARD | $18,659.97 | | | $18,659.97 |
| TAX COLLECTOR'S OFFICE | CUSTOMER SERVICE REPS Ill | ROUSSEAU, URSULA | $18,492.06 | | | |
| AVIATION | AIRPORT MAINTENANCE WORKER I | MURRAY, CASEY | $18,472.27 | | | |
| FIRE | EMERGENCY SVCS DISPATCHER-FIRE | JACK, TIMOTHY | $18,070.30 | $2,408.95 | | |
| WELFARE | SECURITY OFFICER | COOK, MICHAEL | $17,839.87 | | | |
| POLICE | POLICE RECORDS SPECIALIST I | PARENT, BARBARA | $17,800.54 | | | |
| LIBRARY | LIBRARY CLERK I | JENNINGS, KATIE | $17,680.80 | | | |
| OFFICE OF YOUTH SERVICES | YOUTH SERVICES COUNSELOR | RODRIGUEZ, HASHIRA | $17,674.32 | | | |
| LIBRARY | LIBRARIAN I | BASORA, DAVID | $17,449.23 | | | |
| HEALTH | COMMUNITY HEALTH NURSE-PER DIE | CAPISTRAN, KATHLEEN | $17,390.00 | | | |
| POLICE | POLICE OFFICER | SWINSON, DAVID | $17,213.76 | | | |
| WATER WORKS | PUBLIC SERVICES WORKER II | CAVANAUGH, JACK | $16,849.50 | | | |
| HIGHWAY DIVISION | PUBLIC SERVICES WORKER Ill | WHEELER, JAMES | $16,760.90 | | | |
| TAX COLLECTOR'S OFFICE | DEPUTY TAX COLLECTOR | MILLS, LAURA | $16,250.99 | | | |
| LIBRARY | LIBRARIAN I | VIERUS, THERESA | $15,994.80 | | | |
| ENVIRONMENTAL PROTECT.DIV | ACCOUNTING SPECIALIST II | HOLLORAN, KERRY | $15,498.81 | | | |
| FIRE | FIREFIGHTER | HARRY, JONATHAN | $15,131.49 | $1,905.03 | | |
| OFFICE OF YOUTH SERVICES | YOUTH SERVICES COUNSELOR | BURNES, CATHERINE | $14,700.97 | | | |
| HIGHWAY DIVISION | EQUIPMENT OPERATOR 11 | BOUTIN JR, ROBERT | $14,589.15 | | | |
| HIGHWAY | | BERNIER, DAVID | $14,413.87 | | | $14,413.87 |
| POLICE | POLICE OFFICER | TREMBLAY, ROBERT | $14,356.34 | | | |
| PLANNING & COMMUNITY DEV | PLANNING TECHNICIAN - LT | TWOMBLY, MASON | $14,012.72 | | | |
| AVIATION | AIRPORT OPER & MAINT SPECIALIS | CORMIER, DAVID | $13,233.16 | | | |
| HIGHWAY DIVISION | REFUSE COLLECTOR | BEEGAN, JOHN | $13,223.99 | | | |
| PARKING DIVISION | PARKING MAINT WORKER· TEMP | HEBERT, DONALS | $13,143.36 | | | |
| FLEET | EQUIPMENT MECHANIC 11 | CIECHON, JESSE | $13,042.73 | | | |
| HIGHWAY DIVISION | ACCOUNTING SPECIALIST II | AUCIELLO III, MICHAEL | $13,025.51 | | | |
| POLICE | POLICE OFFICER | MURPHY, DARREN | $12,922.95 | | | |
| PARKING DIVISION | PARKING CONTROL OFFICER P/T | DUNMYER, ROBYN | $12,769.99 | | | |
| POLICE | POLICE OFFICER (TEMP) | AMPUJA, MARK | $12,444.93 | | $10,488.69 | |
| LIBRARY | LIBRARY PAGE | TRIMBUR, GAIL | $12,332.00 | | | |
| POLICE | POLICE OFFICER | WHELAN, TIMOTHY | $12,180.57 | $38.94 | | |
| HIGHWAY DIVISION | CUSTOMER SERVICE REP I | CLARK, MIRANDA | $12,145.13 | | | |
| WELFARE | SECURITY OFFICER | STEWART, ROBERT | $11,941.15 | | | |
| LIBRARY | OFFICE ASSISTANT | STOVER, RACHELE | $11,858.36 | | | |
| HEALTH | SCHOOL NURSE II | TREMBLAY, MEREDITHA | $11,782.72 | | | |
| HIGHWAY DIVISION | LABORER | CRONIN, JOSEPH | $11,739.76 | | | |
| HIGHWAY DIVISION | LABORER | MCCABE, CHRISTIAN | $11,322.16 | | | |
| POLICE | POLICE OFFICER (TEMP) | ALEXAKOS, PHILIP | $10,921.78 | | $8,954.44 | |
| HEALTH | SCHOOL NURSE I | STANWOOD, VERA | $9,737.25 | | | |
| POLICE | ANIMAL CONTROL OFFICER I | KRAUSE, GEORGE | $9,498.24 | | | |
| HEALTH | SCHOOL NURSE II | DELCOURT, NICOLE | $9,378.28 | | | |
| LIBRARY | OFFICE ASSISTANT | DURANT, DEBRA | $9,298.85 | | | |
| POLICE | POLICE RECORDS SPECIALIST I | ROULEAU, MARA | $9,228.00 | | | |
| HEALTH | PUBLIC HEALTH DENTAL ASSISTANT | BACHHUBER, DANIELLER | $8,570.23 | | | |
| WATERWORKS | WTP OPERATOR - TRAINEE | SCHESSER, DANIELB | $8,514.94 | | | |
| PLANNING | | KLUBBEN, WILLIAM | $8,379.33 | | | $8,379.33 |
| POLICE | POLICE SERVICES SPECIALIST | EATON, SCOTT | $8,097.28 | $200.03 | | |
| LIBRARY | LIBRARY PAGE | PATCH, DELIA | $7,899.87 | | | |
| FLEET | EQUIPMENT MAINT SUPER I | MULDOON, KEVIN | $7,827.91 | | | |
| POLICE | POLICE OFFICER (TEMP) | PIOTROWSKI, CHARLES | $6,889.86 | | $2,243.94 | |
| PARKING DIVISION | CUSTOMER SERVICE REP I | HAMMER, JAMES | $6,710.40 | | | |
| POLICE | POLICE OFFICER (TEMP) | SWIRKO, MARTIN | $6,464.22 | | $2,761.60 | |
| HIGHWAY DIVISION | LABORER | JULIAN, FREDRICK | $6,252.23 | | | |
| LIBRARY | LIBRARY PAGE | DUBOIS, SHEILA | $5,695.69 | | | |
| LIBRARY | LIBRARIAN I | WHITE, REBECCA | $5,482.40 | | | |
| POLICE | POLICE OFFICER | GAGNE, TYLER | $5,461.34 | | $516.14 | |
| POLICE | POLICE OFFICER | COBURN, JOHN | $5,388.56 | | | |
| ALDERMEN | BOARD OF ALDERMAN | BAINES, TIMOTHY | $5,000.00 | | | |
| ALDERMEN | BOARD OF ALDERMAN | BARRY, WILLIAM | $5,000.00 | | | |
| ALDERMEN | BOARD OF ALDERMAN | CATALDO, JOHN | $5,000.00 | | | |
| ALDERMEN | BOARD OF ALDERMAN | CAVANAUGH, KEVIN | $5,000.00 | | | |
| ALDERMEN | BOARD OF ALDERMAN | GAMACHE, NORMAND | $5,000.00 | | | |
| ALDERMEN | BOARD OF ALDERMAN | HERBERT, CHRISTOPHER | $5,000.00 | | | |
| ALDERMEN | BOARD OF ALDERMAN | HIRSCHMANN, KEITH | $5,000.00 | | | |
| ALDERMEN | BOARD OF ALDERMAN | LEVASSEUR, JOSEPH | $5,000.00 | | | |
| ALDERMEN | BOARD OF ALDERMAN | MOREAU, ELIZABETH | $5,000.00 | | | |
| ALDERMEN | BOARD OF ALDERMAN" | O'NEIL, DANIEL | $5,000.00 | | | |
| ALDERMEN | BOARD OF ALDERMAN | SAPIENZA, ANTHONY | $5,000.00 | | | |
| ALDERMEN | BOARD OF ALDERMAN | SHAW, BARBARA | $5,000.00 | | | |
| ALDERMEN | BOARD OF ALDERMAN | SHEA, WILLIAM | $5,000.00 | | | |
| ALDERMEN | BOARD OF ALDERMAN | STEWART, WILLIAM | $5,000.00 | | | |
| POLICE | POLICE OFFICER (TEMP) | VALENTI, RICHARD | $4,984.20 | | | |
| MAYOR'S OFFICE | ASSISTANT TO THE MAYOR | PIATT, SAMANTHA | $4,533.58 | | | |
| POLICE | POLICE OFFICER (TEMP) | BOLES, JOHN | $4,387.64 | | $2,298.26 | |
| POLICE | EMERGENCY SVCS DISPATCHER-POL | CANNEY, HALEIGH | $4,373.20 | | | |
| HIGHWAY DIVISION | REFUSE COLLECTOR | FLORES, FELIPE | $4,187.26 | | | |
| AVIATION | DISPATCHER -AIRPORT | PERSAMPIERI, PAUL | $4,076.67 | | | |
| POLICE | POLICE OFFICER (TEMP) | FOURNIER, SHAWN | $4,076.26 | | $2,341.92 | |
| PLANNING & COMMUNITY DEV | MECHANICAL INSPECTOR | GAGNE, KEVIN | $3,458.26 | | | |
| POLICE | POLICE OFFICER (TEMP) | DUPONT, DAVID | $3,284.12 | | | |
| PARKING DIVISION | PARKING MAINTENANCE WORKER | BRUNELLE, DAVID | $3,027.60 | | | |
| PLANNING & COMMUNITY DEV | CODE ENFORCEMENT INSPECTOR | WOLPH, SHANTI | $2,934.72 | | | |
| PLANNING & COMMUNITY DEV | ELECTRICAL INSPECTOR | LESAGE, HENRY | $2,852.40 | | | |
| POLICE | POLICE OFFICER | LALLY, KEVIN | $2,571.76 | | | |
| HIGHWAY DIVISION | CHIEF INSPECTOR | RAMOS, JAMES | $2,524.20 | | | |
| HIGHWAY DIVISION | LABORER | DONATI, NICHOLAS | $2,479.50 | | | |
| FIRE | FIREFIGHTER | BOUCHER, JOEY | $2,449.10 | | | |
| FIRE | FIREFIGHTER | BRENNER, ANDREW | $2,383.10 | | | |
| POLICE | POLICE OFFICER | BURKE, ERIC | $2,365.84 | | | |
| POLICE | POLICE OFFICER | COOPER, ERIC | $2,365.84 | | | |
| POLICE | POLICE OFFICER | DAWSON, ZEB | $2,365.84 | | | |
| POLICE | POLICE OFFICER | ESPOSITO, JOSEPH | $2,365.84 | | | |
| POLICE | POLICE OFFICER | GEORGE, CHRISTOPHER | $2,365.84 | | | |
| POLICE | POLICE OFFICER | MURPHY, CAITLIN | $2,365.84 | | | |
| FIRE | FIREFIGHTER | HEIMAN, JASON | $2,353.10 | | | |
| HEALTH | COMMUNITY HEALTH NURSE-PER DIE | KAZAKIS, HOLLEY | $2,220.00 | | | |
| PLANNING & COMMUNITY DEV | PLANNING TECHNICIAN | DEMANCHE, KATHRYN | $2,049.60 | | | |
| MAYOR'S OFFICE | ASSISTANT TO THE MAYOR | PERRY, CARRIE | $1,891.94 | | | |
| POLICE | POLICE OFFICER | NAYLOR, DYLAN | $1,761.52 | | | |
| MAYOR'S OFFICE | MAYOR | GATSAS, THEODORE | $1,661.55 | | | |
| FIRE | EMERGENCY SVCS DISPATCHER-FIRE | BOUDREAU, , RYAN | $1,651.96 | | | |
| POLICE | | CORNACCHIA, STEVEN | $1,347.05 | $131.49 | | |
| HIGHWAY DIVISION | GRAFFITI/MAINT WORKER | MCCARTHY, JOHN JA | $1,290.70 | | | |
| PLANNING & COMMUNITY DEV | PLUMBING INSPECTOR (TEMP) | VAILLANCOURT, JACK | $1,263.21 | | | |
| HEALTH | COMMUNITY HEALTH NURSE-PER DIE | CASEY, SHANNON | $1,156.25 | | | |
| POLICE | EVIDENCE SPECIALIST | TAYLOR, KRISTEN | $1,000.00 | | | |
| OFFICE OF YOUTH SERVICES | YOUTH SERVICES COUNSELOR-LT | POLLINGER, JOYCE | $686.78 | | | |
| AVIATION | AIRPORT MAINTENANCE WORKER I | WILLIS, ZACHARY | $665.20 | | | |
| POLICE | POLICE OFFICER (TEMP) | DUNLAP, MICHAEL | $532.56 | | | |
| LIBRARY | LIBRARY PAGE | HETRICK, LAURA | $487.80 | | | |
| POLICE | POLICE OFFICER (TEMP) | ELL, RICHARD | $288.47 | | | |
| AVIATION | AIRPORT MAINTENANCE WORKER I | PILOTTE, NICHOLAS | $258.72 | | | |
| POLICE | POLICE OFFICER | MALLIOS, GEORGE | $206.23 | | | |
More than 200 current and former Manchester city workers brought home six-figure incomes in 2018, with a former assistant airport engineer topping the list at more than $180,000 – largely from payouts related to his retirement, according to 2018 salary and benefit data released by City Hall.
The top of the list of 213 workers making six figures last year was dominated by former city officials who retired, because their gross earnings included accruals paid out for unused, eligible sick and vacation leave.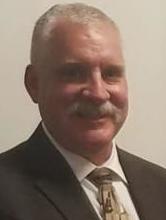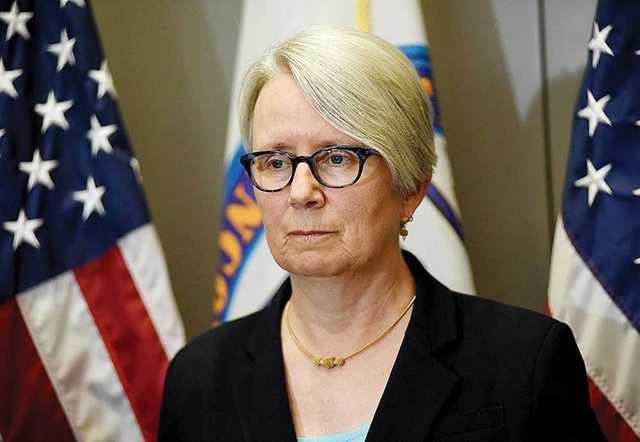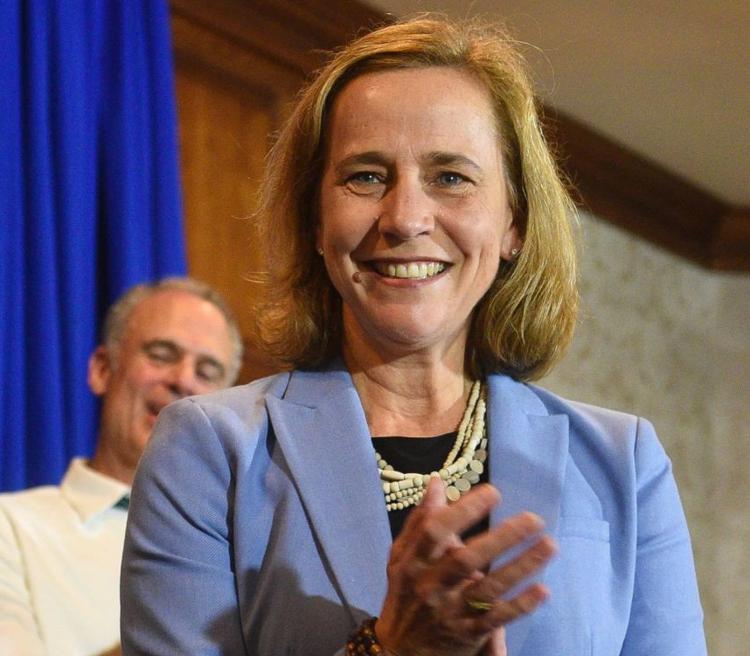 Former Assistant Airport Director for Engineering and Planning Richard Fixler's gross earnings of $183,223 surpassed that of the next-highest paid city official, retired former Public Health Director Tim Soucy, by more than $7,000.
No female municipal employees cracked the top 10. City Solicitor Emily Rice came in at No. 11 with $151,985 in gross earnings.
Mayor Joyce Craig ranked 566th on the 2018 list with annual gross earnings of $70,338.
A look at the list shows a majority of the top-grossing earners were department heads, deputy department heads, and ranking police and fire officials employed by Manchester for many years.
Former Police Chief Nick Willard received the fourth-highest gross earnings in 2018 at $161,315. Current Police Chief Carlo Capano was No. 13 with $150,462 in gross earnings.
Fire Chief Dan Goonan was 38th, with annual gross earnings of $139,955.
The payroll data, provided to the New Hampshire Union Leader and Sunday News by now-retired city Human Resources Director Jane Gile through a Right to Know request, represent dollar amounts for gross earnings paid out to city employees in 2018.
Although they include overtime, extra detail pay and unused leave for those who retired, the reported salaries do not include benefits, Gile said. City benefits include health and dental, retirement and vacation for current employees, Gile said.
According to Capano, the average city police officer receives a base salary of $68,000. Manchester police sergeants are paid an average of $95,000, lieutenants average $113,000 in annual base pay, and captains take home $131,000.
After adding in overtime and extra detail pay, in 2018 those averages rose to $81,095 in gross earnings for Manchester police officers. The average sergeant received $113,515 in gross earnings, lieutenants averaged $132,595, and captains received $144,647.
"We want the public to know when you see these numbers, those aren't based on a 40-hour week," Capano said. "These guys and girls are working above and beyond their 40 hours a week, just like any other job out there may have. It's not that these officers are only working their 40 hours a week and getting these enormous salaries"
In 2018, the Bureau of Labor Statistics showed New Hampshire patrol officers making an average of $27.94 per hour, or a little over $58,000 per year. At the top end of the range, those in the 90th percentile can make $79,320, or about $38.14 per hour. The BLS average salary numbers don't include hazard, bonus or overtime pay.
Additional salary reports provided by Gile show the top recipients of overtime and extra detail pay among city police and firefighters in 2018.
On the police side, officer Derek Cataldo received the most overtime pay – $50,770. Second was Kenneth Brunini with $33,996, and third was Jeffrey Fierimonte with $32,433.
In all, city police earned $2,449,327 in overtime pay in 2018.
Officer Robert Bifsha was tops among cops in extra detail pay, taking home $56,167. Second was officer Jamie Branch with $53,599 and third was officer Stephen Irwin at $53,321.
"When you see patrol officers that are on the high end, those are officers that are working consistently on their days off," Capano said. "They might work a double shift or an evening detail at Fisher Cats stadium. That's where you're seeing that money jump up."
Capano said the amount of overtime being put in by some officers doesn't concern him, because his department has a mechanism in place to keep the hours in check. Officers are prohibited from working more than two shifts – or 16 hours – in a row. They also max out at 24 detail hours per week.
"They couldn't work 24 hours right through," Capano said. "When I look at the amount of hours, or the amount of pay that they're making, that doesn't concern me. I've never been concerned if an officer is making more money because they're working more hours. That's up to them if they want to put in that extra time. A lot of this is on their days off. We monitor it, we make sure that the officers are fit for duty. When they come in they have to go through their roll call, their inspections with their supervisors. We keep track of the hours they are working and we're able to see that they are not going over the amount of hours they are supposed to work."
Capano also said some officers are forced to take overtime, whether they want to or not, to cover vacancies in shifts caused by sick calls or military leaves and no one else volunteers. Last month his department had to cover 125 shifts in the patrol division because officers were out.
"A lot of those shifts, a supervisor will ask if anyone wants to work an overtime shift," Capano said. "If they're not interested in filling that shift, then we go to a forced system because we don't have the luxury of not filling these cruisers. An officer, by reverse seniority, would be placed into that cruiser and forced to work that shift. So a lot of times when they see these inflated numbers, what the general public doesn't always understand is that's not always by choice. A lot of times that's forced upon these officers, for the safety of the community. Sometimes we're forcing two or three guys to work from one shift and force them over into the next shift to fill these spots for our community."
In the fire department, firefighter Steven Goupil earned the most overtime pay – $58,036 – in 2018, followed by firefighter Joseph McCafferty with $40,013 and Fire Lt. Michael Rheault at $35,930.
In extra detail pay, Fire Prevention Inspector Mitchell Cady was tops with $4,832 in 2018. Fire Inspector John Reese was second with $4,810, and City Fire Marshal Peter Lennon had $3,810.
Fire Chief Goonan said overtime in his department works "a little bit different" than other city departments, in that firefighters are paid at "straight time" – regular pay rates – for each hour of overtime worked, rather than time and a half – until they accumulate 44 hours OT in a four-week cycle.
"If they work more than 44 hours extra, then they start making time-and-a -half," Goonan said. "I think it's a pretty good deal for the city, because the majority of our overtime is at a straight-time level, so we can fill the seats on the fire trucks, without hiring more personnel, and it's still at straight time. Even though those guys have the opportunity to make more overtime, it's not as costly and we don't have to hire as many firefighters with benefit packages."
Goonan said district fire chiefs will monitor how much overtime firefighters accumulate, then "step in" if someone is taking on too much.
"We don't want fatigue out there," Goonan said. "But some people just like to take a lot of overtime."
The average gross earnings for rubbish collectors in Manchester was $31,311 annually. School nurses averaged $38,424 a year and, on average, employees at the Water Works Treatment Plant were paid $57,668, not including Superintendent Robert Robinson, who took home $101,686 in gross earnings.
The city had 1,248 workers on the payroll in 2018. City payroll includes part-time workers, new hires and people who left city employment last year. The list includes employees who worked the whole year, as well as employees who worked only part of the year, such as retirees or newly hired workers, but does not include temporary workers.
The average of all city salaries worked out to $1,296 a week, up from $1,283 a week in 2016, the last time the New Hampshire Union Leader and Sunday News published a list of city employee salaries.
The $1,296 average per week compares to average weekly private-sector earnings for a Manchester resident of $1,084, according to an August 2019 report from the Economic and Labor Market Information Bureau of the New Hampshire Department of Employment Security. On the bottom of the salary scale, an estimated 377 city workers had less than $50,000 in gross earnings in 2018.
The lower-paid jobs include school nurses, parking enforcement, library clerks, laborers, refuse collectors, customer service representatives and school crossing guards.
City pay is based on a salary formula developed in the late 1990s by the Yager-Decker consultant group, Gile said. Before then, individual departments had separate pay scales, so an administrative assistant in one department could earn more than an administrative assistant in another city department, according to Gile.