MANCHESTER — U.S. Sen. Amy Klobuchar, D-Minn., opens a presidential candidate series on the economy on Friday at Manchester Community College.
The series is being sponsored by the Community College System of New Hampshire in partnership with the New Hampshire Union Leader and Goldman Sachs 10,000 Small Businesses.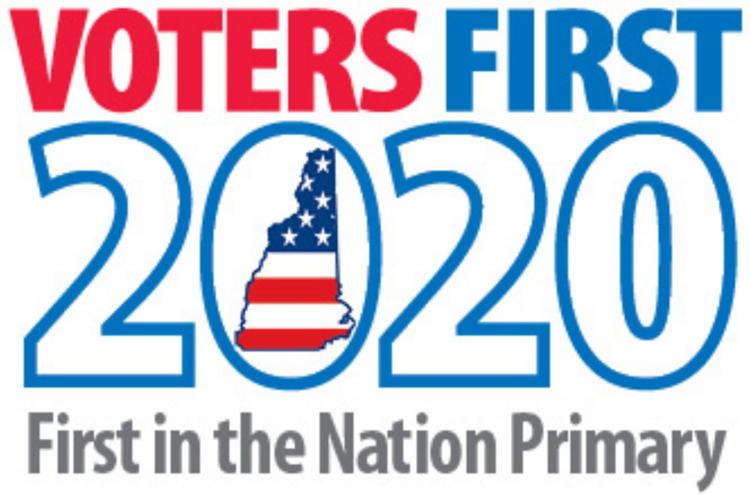 Union Leader President Brendan McQuaid said the series will give the voting public another pivotal opportunity to ask the candidates questions about pressing issues.
"The New Hampshire Union Leader is excited to join with the Community College System of New Hampshire to present this series of presidential forums," McQuaid said. "The first in the nation primary is a wonderful New Hampshire tradition. These forums will be an opportunity for the face-to-face communication between candidates and voters that the New Hampshire primary creates."
Retired Union Leader State House Bureau Chief David Solomon will preside as moderator of the series.
"These forums will provide another opportunity for New Hampshire voters to size up the Democratic field, and I'm honored to have the opportunity to help make them as informative as possible," Solomon said.
The event will begin at 1:30 p.m. Friday. Doors will open at 12:30 p.m.
While Klobuchar, 59, has yet to break into the top tier of candidates either nationally or in early states like New Hampshire, she has attracted some prominent, high-profile supporters among Granite State Democrats. Among them are Executive Councilor Debora Pignatelli and former attorney general and Senate Majority Leader Joe Foster, both of Nashua, former gubernatorial chief of staff Rich Sigel and former state representative and Clinton administration official Ricia McMahon.
"What drew me to her was her record of accomplishment, her sense of humor and her strong belief the next nominee has to be someone who can unite the country," Foster said during a recent interview.
This will be Klobuchar's 13th campaign visit to New Hampshire and comes on the eve of a weekend of frenzied political activity. Nineteen presidential candidates will speak at the Democratic State Convention at the SNHU Arena in Manchester Saturday.
She's held 36 events in all 10 counties, opened a campaign headquarters in Manchester and by the middle of the month will open field offices in Manchester, Nashua, Lebanon, Keene, and Portsmouth.
In all three of her Senate runs, most recently in 2018, Klobuchar has won in Minnesota counties usually carried by Republicans.
Klobuchar has campaigned on issues such as fixing the country's crumbling infrastructure, improving access to mental health care and dealing with climate change.
While many in the Democratic field have moved further left, Klobuchar has staked out a more moderate stance on some key issues.
She has said she'd rather improve Obamacare rather than shift to a government-run, Medicare-for-all system and says she's not in favor of "free college for all."
Klobuchar holds a bachelor's degree in political science from Yale. Her senior thesis, on the 10-year history of building the Hubert H. Humphrey Metrodome in Minneapolis, was later published as a book.
A lawyer, Klobuchar served as Hennepin County attorney in her state until in 2006 she became Minnesota's first woman elected to the U.S. Senate.
She and her husband, John Bessler, a lawyer and university professor, have an adult daughter, Abigail.
Her father, Jim, is a retired sportswriter and columnist for the Star Tribune in Minneapolis. Her mother, Rose, retired at 70 from a career of teaching second grade.