CONCORD — Rep. Ann Kuster, D-N.H., is co-sponsoring legislation to narrow the area where border patrol can set up checkpoints.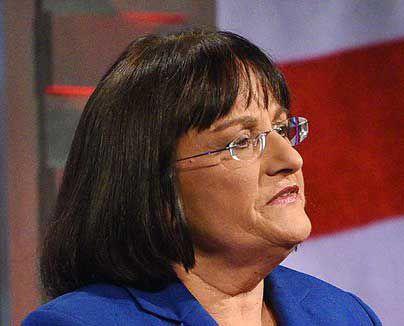 Current law gives border patrol a 100-mile-wide area extending from any international border where the patrol can stop people without reasonable suspicion — for example, at a highway checkpoint.
Beyond that 100-mile boundary, border patrol agents need to have reasonable suspicion a crime has been committed before they can pull a car over or question someone — a standard similar to what local police use.
The bill Kuster has co-sponsored was introduced by Rep. Peter Welch, D-Vt., in July. It proposes to narrow the 100-mile area to 25 miles.
Kuster addressed the legislation Monday in an interview on New Hampshire Public Radio.
The bill's proposed 25-mile band along the Canadian border would, in New Hampshire, extend roughly to Lancaster or Berlin. From the ocean, the zone would extend inland to cover at least parts of Manchester and Nashua.
Woodstock, about 50 miles from the border and a familiar checkpoint site, would be outside that zone, though the Secretary of Homeland Security could make an exception. The bill would allow the secretary to widen the zone up to 100 miles where the secretary deems it necessary.
The American Civil Liberties Union of New Hampshire supports narrowing the zone, said Legal Director Gilles Bissonnette in an email.
"The current jurisdiction of 100 miles means that CBP (Customs and Border Protection) can stop anyone in New Hampshire at any time — because the entire state is within CBP's so-called 100-mile 'border zone,'" he wrote. "People going about their daily business should not be subject to unconstitutional seizures."
Former state Rep. Bill O'Brien, a Republican candidate for U.S. Senate from Mont Vernon, asked whether the legislation was trying to solve a problem, or whether it was preening for liberal voters.
O'Brien said he did not believe the checkpoints were in conflict with the Fourth Amendment of the U.S. Constitution, which guards against "unreasonable searches and seizures" without probable cause.
"I think there's a proper balance being struck at this point between defending our border and our constitutional rights," O'Brien said.
Steve Negron, who ran against Kuster in 2018, said he was sensitive to the time New Hampshire residents spend waiting at checkpoints, but said he opposed the bill.