HOOKSETT — Rising health care costs remain a concern across the country, and Congressman Chris Pappas, D-N.H., sought to hear and share perspectives on the matter with employees of PROCON on Tuesday morning.
Hosted by Scott Spradling and PROCON Chief Executive Officer Mark Stebbins, the event at the architectural and design firm was just one in a series of health care roundtable events Pappas participated in across the state.
For Stebbins and other PROCON members in attendance, health care coverage for employees is seen as not just a moral imperative, but a financial one, as highly skilled employees can be difficult to obtain without strong benefits packages. However, Stebbins says health care costs for his employees rise on average approximately 4% each year, a trend that can provide hard fiscal choices.
At PROCON, cooperation with employees in sharing costs has helped create a sustainable model, but Stebbins says the future remains uncertain when it comes to the company's ability to offer quality health care to its workers.
Pappas, who co-owns The Puritan Backroom restaurant in Manchester, acknowledged that reality as a fellow business owner. He said that, from what he's been hearing across the state, this issue is all too common.
"I think employers want to do the right thing; they want to invest in their workers. Coming out of a family-owned business, I understand that, and that's certainly what the Stebbins family does here," said Pappas. "In truth, I think there are some barriers for companies to be able to do that. You do see proposed increases every year, sometimes in (percentages of) double digits."
For PROCON, attempts are also made to mitigate costs through preventative measures, ranging from nutritionists and healthier cafeteria dining options to standing desks and a smoke-free campus, a change from the smoking Stebbins says he remembers at the PROCON facility in the 1980s.
The company tries to help spread the message of living healthier by participating in nutritional education programs within Manchester's schools, something Stebbins thinks must become more prevalent in society.
"We all make fun of broccoli, but it's very good for you," said Stebbins. "That education is so important, and we're just not doing that."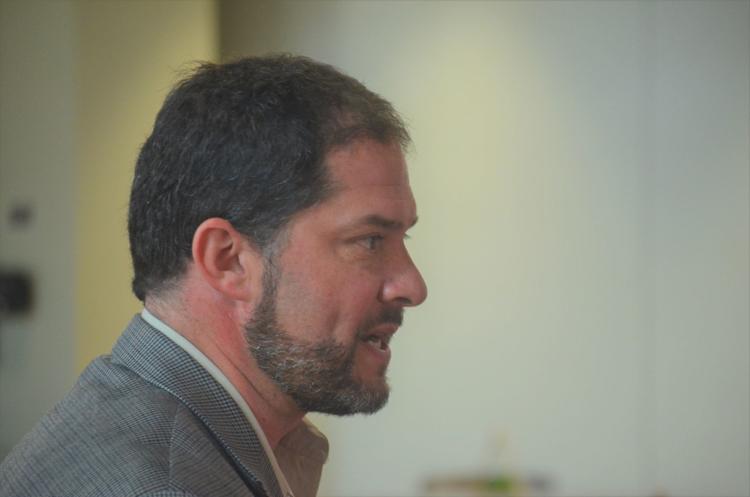 Jimmy Lehoux, PROCON's subcontractor ambassador, noted that many smaller businesses working with PROCON do not have the same resources to address the hurdle of providing health care coverage for employees, in turn stunting the growth of those companies.
"I have friends in the industry that have unbelievable talent that could take their business to the next level, but when it comes to insurance questions, they'd rather be a mom-and-pop than be somebody that provides a great work environment for more employees," he said.
Pappas couldn't provide an immediate answer on why more has not been done on addressing cost disparities between larger employer pools for company plans like the one with PROCON, and smaller employer pools or even individual health care plans. Instead, he noted that the focus in Washington recently has been on attempting to control rising pharmaceutical costs, which have been the primary driver of greater costs for PROCON in recent years.
Pappas also noted that bipartisan reform efforts have been made in areas such as the Affordable Care Act's "Cadillac Tax," which also added to health care costs.
However, he knows that work remains and hopes he can obtain more feedback from constituents on the matter.
"We need to continue to hear about this issue from people and companies," he said. "This can't be done just from Washington."