SALEM — Air Force Two never got off the tarmac on its way to New Hampshire on Tuesday, Vice President Mike Pence canceling a government business trip due to an unexplained "situation."
Roughly an hour before Pence was to arrive at the airport in Manchester, Randy Gentry, a representative of the vice president's office, told the crowd at the Granite Recovery Centers headquarters that he wasn't coming.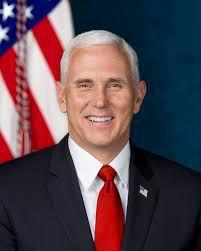 "We're going to cancel today's event. It does not mean we're not going to come back, but we do have a situation where the vice president was recalled back to Washington D.C.," he said.
Gentry asked the group to calmly exit the building.
"We thank you very much for attending. We're sorry for this. This doesn't happen very often, but we appreciate your attendance today," Gentry said.
Later, staffers told reporters that Pence's about-face wasn't an "emergency" of any kind but rather a situation that called for a "diversion" to his schedule.
Then Pence Press Secretary Alyssa Farah tweeted that Pence never left the nation's capital, contradicting earlier statements that his plane had turned around and headed back to D.C.
"Something came up that required the @VP to remain in Washington, DC. It's no cause for alarm. He looks forward to rescheduling the trip to New Hampshire very soon," Farah tweeted.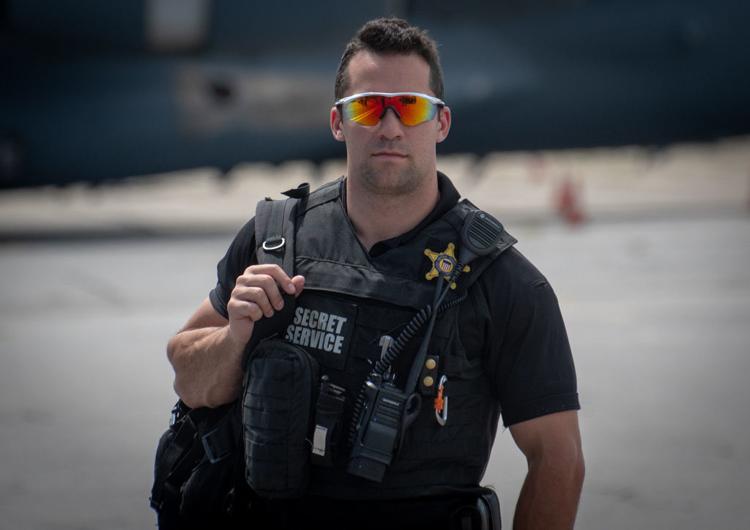 Tuesday evening, the Washington Post reported that Pence had been on his plane and prepared to take off for New Hampshire when his chief of staff, Marc Short, decided to cancel the trip due to a security concern, according to administration officials familiar with the decision who spoke on the condition of anonymity to discuss the issue.
The security concern was not a threat to Pence, according to two people close to him who declined to provide more details.
The officials said there was frustration among others in the vice president's office over how the decision was made and publicly explained, which left public speculation to fill the vacuum created by the lack of specifics provided. Short declined to comment to the Post.
Pence had been planning to spend a few hours in Salem talking about the federal government's response to the opioid epidemic.
The Pritts Recovery Center had been filled to capacity with about 250 in attendance.
First Pence was to take part in a roundtable discussion with clients in recovery, with Gov. Chris Sununu, U.S. Surgeon General Jerome Adams and Granite Recovery Centers CEO Eric Spofford also participating.
Pence was then to give remarks to company employees and invited guests that had included GOP State Chairman Stephen Stepanek, likely U.S. Senate hopeful Bill O'Brien, NH House Republican Leader Dick Hinch of Merrimack, 2020 candidate for Congress Steve Negron of Nashua and Manchester mayoral candidate Victoria Sullivan.
Massachusetts Republican State Committeeman and Trump campaigner Tom Mountain said he was not sure why the vice president had to cancel, but was left speculating about possible foreign threats.
"Something happened. We were very alarmed when we heard the plane was turned around because we were trying to figure out — well, it's not North Korea, and it's probably Iran — for the fact that the vice president's plane is turned around at the last second, something's going on. We don't know what, they didn't tell us what. We have no — we're not privy to any inside information as of yet," Mountain said. "We're disappointed but we understand."
Rob Clemente of Derry, a nursing assistant who has been in recovery since 2016, said he was looking forward to the event because the treatment and recovery services are an important part of battling the ongoing opioid epidemic.
"It's disappointing," Clemente said.
Salem's Administrative Police Chief Brian Pattullo said police began meeting with U.S. Secret Service officials to plan the visit last week.
"It was a good planning exercise between federal, state and local law enforcement, search and rescue, EMS and other emergency management agencies. Although the event was canceled, it was a worthwhile planning experience," Pattullo said.