CONCORD — A Canadian cannabis corporation, with an infusion of cash from one of the world's largest alcohol distributors, is making a bid for the company that runs New Hampshire's medical marijuana dispensary in Merrimack.
Canopy Growth Corp., the world's most valuable pot company, announced on April 18 an unprecedented $3.4 billion purchase agreement with New York-based marijuana company Acreage Holdings.
Acreage is the management company and main investor in the Prime Alternative Treatment Center (ATC) at 380 Daniel Webster Highway, Merrimack, one of four medical marijuana dispensaries in the state.
Bloomberg Financial News characterizes the transaction as "a cross-border deal that may usher in a wave of consolidation in the burgeoning industry."
"Acreage, which boasts former U.S. House Speaker John Boehner and former Canadian Prime Minister Brian Mulroney as directors, will also have access to Canopy's pot brands like Tweed and Tokyo Smoke and other intellectual property," Bloomberg reported.
The deal is contingent on federal law changing to enable legal access to the banking system by the cannabis industry, either through full legalization or passage of laws that enable states to go their own way without fear of federal sanctions.
If those things don't happen over the next 7½ years, the deal can be terminated. "That means that Canopy and Acreage are betting the marijuana prohibition will end in the U.S. by 2027," according to Bloomberg.
Well-financed offer
Canopy has the money to make its bid for Acreage largely because of a $4 billion investment by Constellation Brands in August. Constellation, whose brands include Corona beer, Robert Mondavi wine and Svedka vodka, obtained a 37 percent stake in Canopy.
Some who favor legalization see the consolidation as inevitable in an emerging industry, while a spokesman for Gov. Chris Sununu said he views it as validation of his concern that legalizing cannabis sets the stage for Big Tobacco 2.0.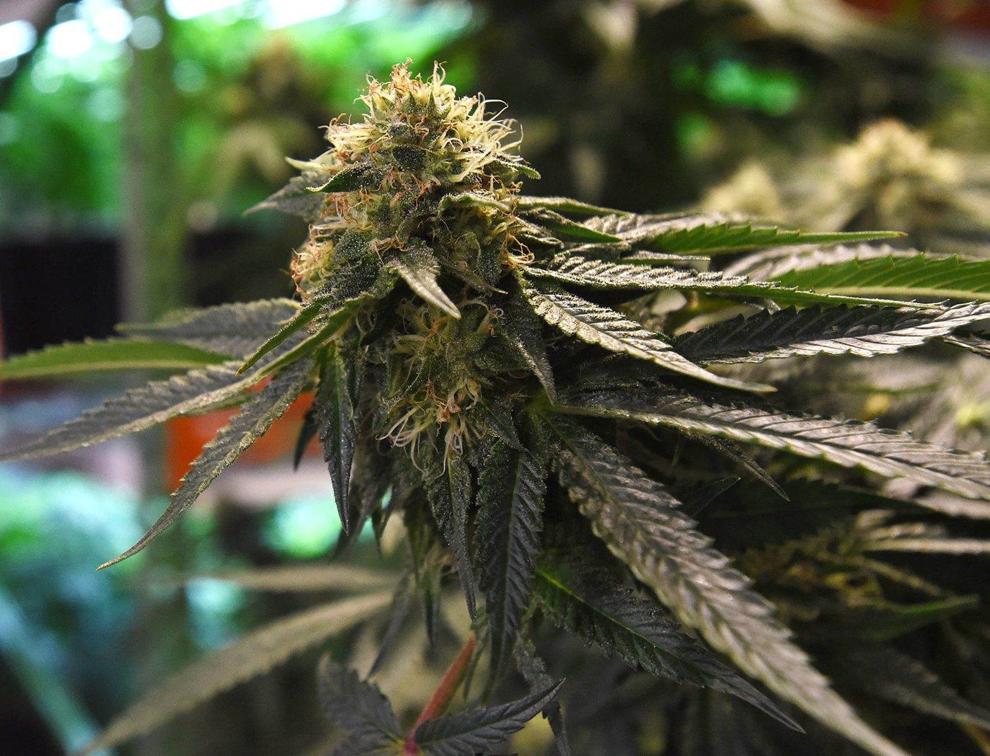 All of this is taking place against the backdrop of a debate over full legalization in New Hampshire and an upcoming vote on a bill to allow the state's medical marijuana dispensaries to convert from nonprofit to for-profit entities.
Hampton Rep. Renny Cushing, prime House sponsor of the legalization bill, says he is concerned that the trend toward consolidation will close out opportunities for New Hampshire-based entrepreneurs in the medical market that now exists and a legal recreational use market that might some day exist.
The Canopy-Acreage partnership is already in danger of being eclipsed by a $1 billion merger announced May 1.
Publicly traded Curaleaf Holdings, based in Canada, has announced plans to buy privately held Cura Partners, a West Coast wholesaler whose Select marijuana brand is the best seller in states that have legalized, according to Barrons. Between them, the two companies did $205 million in business last year, compared to Canopy Growth, whose 2018 sales were less than $120 million, Barrons reported.
"I don't like any of it. I don't want to see a concentration of power that creates barriers to entry preventing other people from entering the market," said Cushing.
Little guy squeezed out
Paul Morrissette, a Franklin-based businessman who was unsuccessful in his bid to obtain a license to operate one of four dispensaries in the state, points out that companies like Acreage can't technically purchase Prime ATC because the dispensary license is not transferable.
According to the rules set up to enforce the medical marijuana law in New Hampshire, "A change of ownership of the ATC shall not be allowed."
The license remains with the Prime board of directors, but day-to-day operations are in the hands of the management company, Acreage. Public records show Acreage is paid around $1 million a year in consulting fees and thousands in interest on loans to Prime for operating capital.
"So the multinational corporation can't technically own the New Hampshire ATC," Morrissette says. "But it can, however, totally control it and strip out any potential profit through a never-ending management contract."
"And as it happens, a bill is already halfway through the Legislature to change the ATC business model from not-for-profit to for-profit just in time for the possible legalization of cannabis in the next couple of years."
Acreage may not technically own Prime ATC, but its management talks like it does. Acreage CEO Kevin Murphy told Cannabis Business Times in a 2018 interview that when the company first got into the cannabis business in 2011, legalization was not as popular among U.S. voters, so Acreage built its organization quietly from state to state.
"We wanted to assure ourselves backing in each state, and we didn't necessarily want to be the big, bold brand, so we tended to operate in the various states under different names," he said. "In one state, we're Prime Wellness of New Hampshire. In Illinois, we're Nature's Care. The west coast … had different names, and we also wanted to have a local feel."
The Cannabis Business Times article includes a photo of the Prime ATC dispensary in Merrimack, with this caption: "Acreage Holdings' Prime Alternative Treatment Center in New Hampshire, where the company holds one of four licenses in the state and operates a 30,000-square-foot production facility."
An early investor
In 2011, Murphy invested in four of the eight medical license holders in Maine, becoming a part of their operations. He was also one of the earliest investors in the Merrimack operation.
"Kevin Murphy has been a part of our organization since its beginning," says Brett Sicklick, CEO of Prime ATC in Merrimack. "He was and is our chief financial officer. There has always been a close relationship there."
Sicklick says that relationship works to the advantage of Prime ATC and its patients, given the capital and other resources a company like Acreage can bring to the organization.
"As Acreage grew, there was an opportunity to really gain additional resources and knowledge that would make Prime ATC a much better business, advance its goals of being the best therapeutic cannabis provider we can be, and tap into resources that weren't available," said Sicklick in a recent interview.
"That includes access to more information and more intellectual property that at the end of the day is going to benefit patients in New Hampshire, because we have intentions of becoming the best and the brightest in the industry."