CONCORD — Republican U.S. Senate candidate Don Bolduc of Stratham said wealthy Washington politicians that include Sen. Jeanne Shaheen, D-N.H., let big businesses act in ways that have denied citizens their constitutional rights.
"Are there few instances where they operate at the expense of people? No, there are plenty of instances. They are in there with their money and wealth and they use billionaires to do their bidding," said Bolduc, a retired brigadier general.
"Look at what the media has done. The media corporations have taken over, and they now control the narrative at the national level."
GOP rival Corky Messner of Wolfeboro said antitrust laws permit the U.S. to break up monopolies that get too powerful, but he said companies like Amazon deserve credit for improving the American way of life.
"We ought to give them credit to bringing improvements to our life that really paid off during this COVID-19 crisis," Messner said.
During a one-hour forum on talk radio, these rivals steered clear of one another, and instead emphasized their view that voters should retire Shaheen.
"She went to Washington, D.C., became very wealthy," Messner began.
"She comes back to New Hampshire and tries to pretend she's a moderate; she's not a moderate."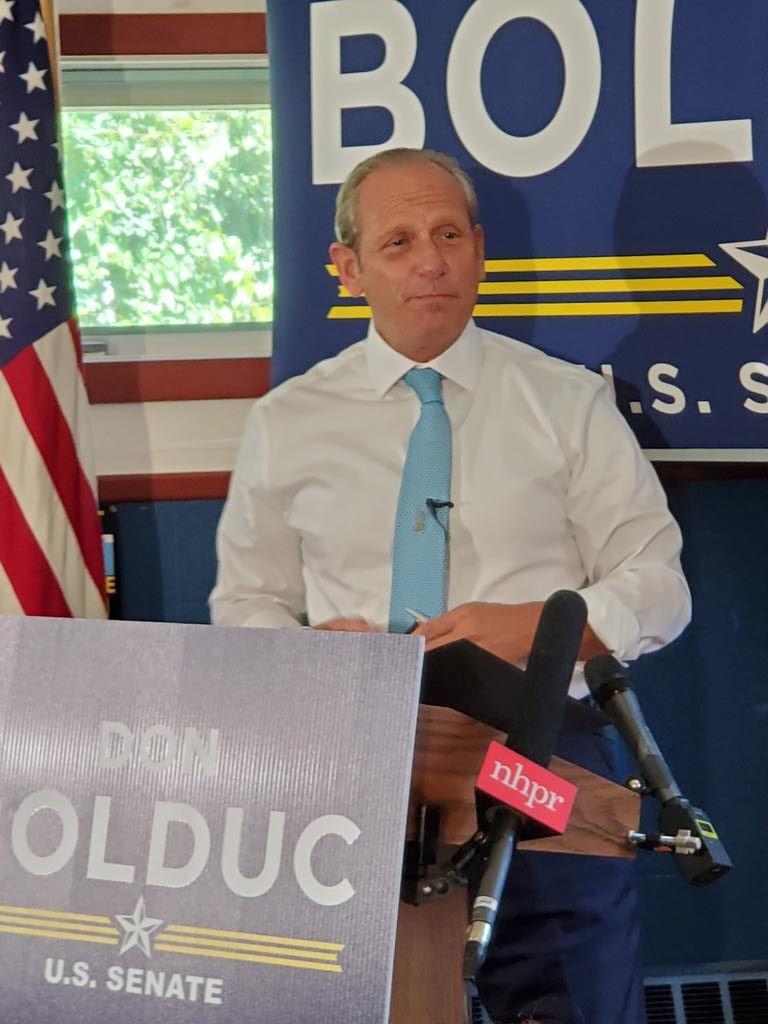 Bolduc said Shaheen has done some good while in office.
"Jeanne Shaheen has served this state since 1975. She has been a governor and a senator; not all that she has done is bad, and I think that warrants some recognition, but … she does not deserve a third term as our senator," Bolduc said.
Bolduc defends ad
Bolduc defended his new cable television ad in which he refers to "liberal, socialist pansies" that are threatening this country.
Critics maintained pansy had a homophobic connotation.
"I didn't use pansy in a derogatory way; they did. I used pansy to mean weak, people who are weak in Washington D.C., allowing America to be used as a social experiment," Bolduc said.
"The socialist wolf is knocking on our door and this is what this election is about."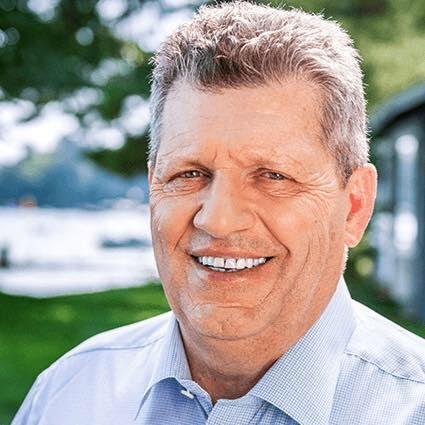 Messner called charges a scholarship foundation he set up violated criminal law in Colorado a "political hit job".
"Those allegations are outrageous, they are misrepresentations of the facts, misrepresentations of the law … it is a pure, political hit job," Messner said.
"They are doing this because Jeanne Shaheen is very afraid of me; she is very afraid I will beat her because I will beat her."
Bolduc said Messner's response is good enough for him.
"I am taking Corky Messner on his word just like every other voter will make up their own mind about it," Bolduc said.
Both oppose state, local bailouts
Both candidates said the next COVID-19 relief bill should not include open-ended grants to state and local governments.
"Any additional spending should be targeted for specific purposes, first responders, hospitals, municipalities," Messner said. "The House passed $3 trillion including money to bail out New York and California for mismanagement prior to the COVID crisis."
Bolduc said Congress should not restore the $600-per-week increase in federal unemployment benefits because it encouraged many not to go back to work.
"Anything we do in a time of crisis should not have government overreach in it, not incentivize people to stay home," Messner said.
The forum took place during the New Hampshire Now program with Chris Ryan on WKXL-FM in Concord.