CONCORD — A new education funding commission with a $500,000 budget began its work Monday, electing a chairman and roughing out an agenda for the short window it has for this complex and politically controversial task.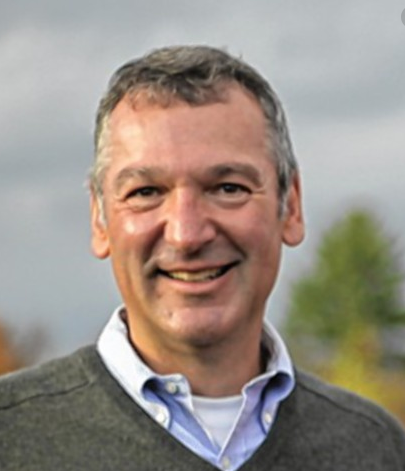 State Rep. David Luneau, D-Hopkinton, who is the vice chairman of the House Education Committee, will lead the 16-person commission that currently has a deadline of Sept. 1 to assess the current system of state support for public school and recommend any permanent changes.
"If you look at the timeline of this commission, we are going to have to pull back on the stick and climb hard and fast," Luneau said.
A State Senate committee takes testimony Tuesday on a bill (SB 558) to give the commission until next Jan. 10 to finish the job.
A former chairman of the Hopkinton School Board, Luneau said many believe New Hampshire has a broken education finance system and that translates to a different education being given to students living in property-rich versus property-poor school districts.
But Luneau said he's determined for the committee to do its homework to fully understand the issue.
"A lot of us have given a lot of thought to school funding … but looking at it across the Granite State and understanding the full scope of the problem is going to be a challenge," Luneau said, adding the commission will conduct a road show tour to gather public comment.
"As we are trying to understand the problem, this effort will begin with a lot of listening."
The compromise, two-year state budget created this commission that was under review before a Cheshire County Superior Court judge ruled the over-reliance on the property tax to pay for schools was unconstitutional.
"The distribution of a resource as precious as educational opportunity may not have as its determining force the mere fortuity of a child's residence," Judge David Ruoff wrote in his 98-page decision.
"It requires no particular constitutional expertise to recognize the capriciousness of such a system."
State lawyers have appealed Ruoff's decision to the state's highest court.
Ruoff declined to order changes to state adequacy grants that grew out of two Supreme Court decisions in 1993 and 1999 that also judged the system to be unconstitutional.
Former State Sen. Iris Estabrook, D-Durham, said this is the third commission addressing the topic that she has served on.
"I am here with knowledge having learned that lasting solutions to problems like this are not arrived at by a one-time look," Estabrook said.
Rep. Rick Ladd, R-Haverhill and a retired school principal, is the only Republican on the commission though Luneau still has three appointments to make.
"I have been on many studies though I don't believe we made a whole lot of process. In some ways we have made our school districts harder to function," Ladd said.
"Chipping away at this old formula is not the way to go forward. We have to reach back and come up with a new funding formula."
Bill Ardinger of Concord is a lawyer/lobbyist who grew up in Claremont, the lead city of that first winning lawsuit against education finance in New Hampshire.
The disparity between communities that gave rise to that court case still remains, he said.
"We are 13th highest in the country on spending by the number of people in our system," Ardinger said.
"There is an inequity among districts, some of which are not able to exercise the same opportunities for its school children as others."
Exeter School Superintendent David Ryan said the welfare of students is the primary concern but the commission has to be responsive to another constituency.
"We need to represent our taxpayers given that 80 percent of our population do not have children in public schools," Ryan said
The audience at Monday's first meeting was a who's who on this subject as it included John Tobin, a lead lawyer in the Claremont case; New Hampshire Center for Public Policy Studies Director Doug Hall, who's helped lead a series of past forums across the state; retired Department of Education analyst Sallie Fellows; and former State Sen. and Rochester Mayor Caroline McCarley.
"I'm glad to see the commission get started," Tobin said after the two-hour meeting.
"I'm hoping this group moves in a different direction than commission's past like the last one in 2008. The judge in the Con-Val case took the work of that commission apart."