DERRY — In the spring of 2018, Kelly Richardson's 18-year-old autistic son, Hunter, was pulled over by police in Salem while driving home from work.
"This is like an autism parent's worst nightmare," Kelly Richardson said.
Hunter Richardson had rolled through a red light to turn right as he left the parking lot of the Walmart on North Broadway, where he worked.
When the officer approached him and began asking him questions, he became overwhelmed and the officer thought his behavior was "odd," Kelly Richardson said.
Her son "wasn't sure how to react," she said.
Adding to a situation fraught with anxiety and communication barriers, the officer was a plainclothes detective in an unmarked vehicle, Kelly Richardson said.
She said her son had saved his own money to buy a car in the summer of 2017. He then got a job at the Salem Walmart that fall, and was due to graduate from high school the following spring, which Kelly Richardson said was a huge accomplishment for him.
This was the first time Hunter Richardson had ever been pulled over by a police officer. He had just passed his driver's test, his mother said.
Because of his autism, she said, his idiosyncratic behavior was deemed "suspicious" by police. People with autism spectrum disorder may not make eye contact and can struggle to communicate clearly, especially in stressful situations.
Had things gone slightly differently, an officer might have viewed Hunter Richardson as uncooperative or under the influence of drugs, and arrested him. But this officer called Kelly Richardson and her husband and they were able to explain the reason for their son's behavior, and come over to pick him up.
When Kelly Richardson got there, she saw that her son was visibly shaken.
"If Hunter had been able to provide the police officer with a license that displayed his medically recognized disorder — autism — the entire situation could have been avoided," Kelly Richardson wrote in her testimony before the House Transportation Committee earlier this year.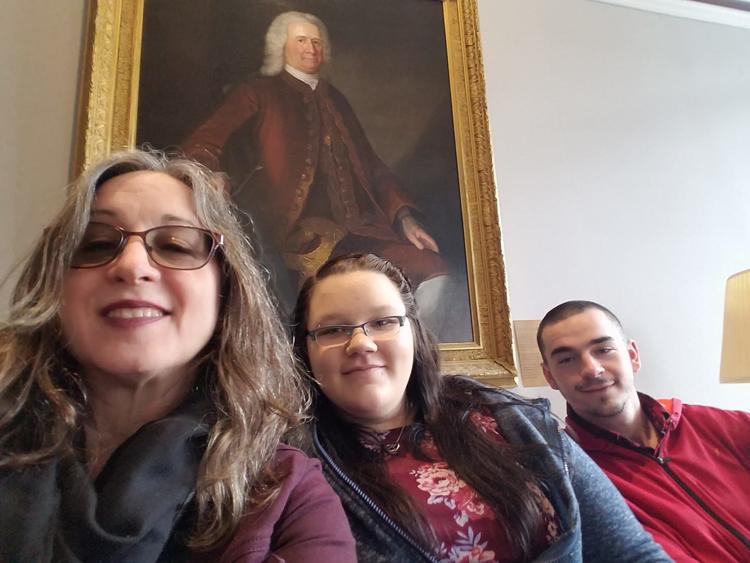 HB 368, which would enable autism spectrum disorder to be indicated on a person's driver's license, was passed by the Legislature and ultimately signed, along with 15 other bills, by Gov. Chris Sununu in July.
Starting next year, the DMV will offer a voluntary option to include the medically recognized disorder on licenses, if the driver provides a letter from a physician.
If Kelly Richardson, a special ed teacher at Pinkerton Academy in Derry, hadn't felt the dread of her son being arrested during a routine traffic stop, New Hampshire may not have become the third state to adopt such a law.
Soon after the incident, Richardson began to do research online, asking people in autism forums what could be done to ease interactions with police. She soon discovered that legislation had recently been passed in Texas and Virginia.
"I thought it was strange that more states hadn't done this," she said.
Kelly Richardson said she is friends with her state representative, John O'Connor, R-Derry, and asked him to consider bringing a bill forward. She showed him what the other states had passed. O'Connor became the prime sponsor of the bill, which quietly moved through the process with broad bipartisan support earlier this year.
And Kelly Richardson was given flexibility with her work schedule to testify before lawmakers to help get the bill passed.
Now, she wants more people to know about the change in state law, in the hopes that people with autism can drive without fear of interacting with police.
The special education program at Pinkerton includes teaching kids with autism what to expect during a traffic stop and how to communicate their diagnosis to an officer.
"While these lessons have provided valuable insight into each other's perspectives in these scenarios, we recognize that not everyone in the greater New Hampshire community has access opportunities like this and that even then it may be difficult to express oneself appropriately when anxious," Rob Flinn, Pinkerton's autism specialist, said in his testimony to lawmakers this year.
"By including this indicator on drivers' licenses, it is a tool for both the licensee and anyone who may be interacting with the person, for example at a traffic stop, and can defuse potentially overwhelming situations," O'Connor said in a news release after Sununu signed the bill into law.
Kelly Richardson said her son is still working at Walmart and is expecting a baby with his girlfriend in the next couple of months.