WASHINGTON — A second round of business tax cuts moved New Hampshire from seventh to sixth best in business tax climate, according to a national study released Tuesday.
The changes also improved New Hampshire's corporate tax rate standing three spots, but it still sits as 43rd worst in the U.S., according to the Tax Foundation.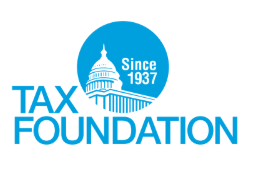 "The Granite State climbed from seventh to sixth overall and from 46th to 43rd on the corporate tax component," wrote Jared Walczak, who authored the report for the foundation that has been a watchdog on state and federal tax systems since 1937.
Last January, the state's two main taxes on business, the tax on business profits and business enterprise tax on all business activity, dropped for a second time.
The BPT is now at 7.7 percent for periods ending after this Dec. 31; that will mark two cuts down from a high of 8.2 percent
The BET is at 0.6 percent, down from a high of .72 percent.
The first round of cuts came in 2015 when then-Gov. Maggie Hassan, a Democrat, agreed to changes the Republican-led Legislature wanted as part of a state budget deal.
The second batch was when current Gov. Chris Sununu, a Republican, signed his first, two-year state budget in 2017.
"Once again, New Hampshire is leading New England," Sununu said in a statement. "The Granite State is opening up doors of opportunity for individuals, families, and businesses by relentlessly focusing on a pro-jobs, pro-growth agenda. This encouraging trend is not by accident — it's by design, and we will continue this positive movement by governing in a responsible and fiscally conservative manner."
Senate Majority Leader Dan Feltes, D-Concord, and a 2020 candidate for governor, fought with Sununu over making a third round of business tax cuts permanent.
"After repeated Republican corporate tax cuts, largely benefiting out-of-state corporations, New Hampshire stays the 6th best overall business tax climate because the real driver is skyrocketing property taxes on our small businesses right here in New Hampshire," Feltes said in a statement.
"Fortunately, the Democratic budget that Chris Sununu eventually signed, after months of his post-veto political posturing, provides real relief to our communities and to our property tax payers."
The state chapter of Americans for Prosperity has for years been lobbying the Legislature to adopt these business tax cuts.
"Thanks to the positive steps New Hampshire has made to provide tax relief to employers, it's no wonder our state has one of the best environments for businesses to set up shop, expand, and increase economic opportunity for Granite Staters," State Director Greg Moore said in a statement.
"This report is further validation that New Hampshire is the gold standard in New England for attracting businesses and workers and demonstrates why our economy is booming. While we should be excited about our growth, we must continue working to make our state even more competitive and move our state to number one."
The report does give New Hampshire regional bragging rights.
New Hampshire is the only state in the entire Northeast that ranks in the top 10.
At fourth place, Florida was the only other state along the entire East Coast that made the top 10.
In New England, New Hamphsire's closest competitor is Maine, which ranks 35th.
Neighboring Massachusetts had one of the sharpest declines in the rating, 33rd to 36th, because lawmakers and Gov. Charlie Baker adopted a payroll tax of 0.63 percent in addition to its personal income tax, according to the report.
Vermont (44) and Connecticut (47) were near the bottom of the rankings while Rhode Island was 39th.
The Business and Industry Association, which bills itself as a statewide chamber of commerce for New Hampshire, has supported the business tax cuts.
"While rankings on individual and sales taxes are strong, New Hampshire continues to compare poorly with other states when looking at overall corporate tax rates," said Jim Roche, BIA President, in a statement. "While New Hampshire continues to move up — having gone from 47th two years ago to 45th last year to now 43rd — there is still a lot of room for improvement. This is why we think attempts to freeze or rollback NH business tax rates are misguided."
The National Federation of Independent Business also promoted business tax cuts before lawmakers here.
"The reason that New Hampshire is doing so well and has improved its business tax climate is directly related to the reduction in state business taxes," said Bruce Berke, state director of NFIB in NH. "We are very pleased that our Governor and legislators knew how important that issue is to the state's economy and grateful that the recent budget compromise kept those reductions in place."
A third round of New Hampshire business tax cuts in 2021 are now predicated on the performance of state revenues in this current year.
These changes would lower the BPT to 7.5 percent and the BET to .5 percent.
After vetoing one state budget last June, Gov. Sununu to reach a state budget compromise had to agree with this trigger that kicks in the third business tax cut only if state revenues come in at least 6 percent above forecast.
If state revenues come in 6 percent less than forecast, the current business tax cuts that took effect last January would go away, but state budget observers do not believe that is at all likely.
As for other ratings, New Hampshire had the second highest property taxes per person ($3,115) of any state, just narrowly behind New Jersey ($3,127).
The state's ranking for unemployment insurance taxes that businesses is also high, 45th worst in the U.S principally because unlike many states New Hampshire doesn't exclude any employee benefit provisions from the ta
New Hampshire has no general sales tax so it has a number one ranking by this anti-tax group.
As for an income tax, New Hampshire's ranking is ninth best and not first because it does have an income tax of 5 percent on bank account interest and stock dividends.